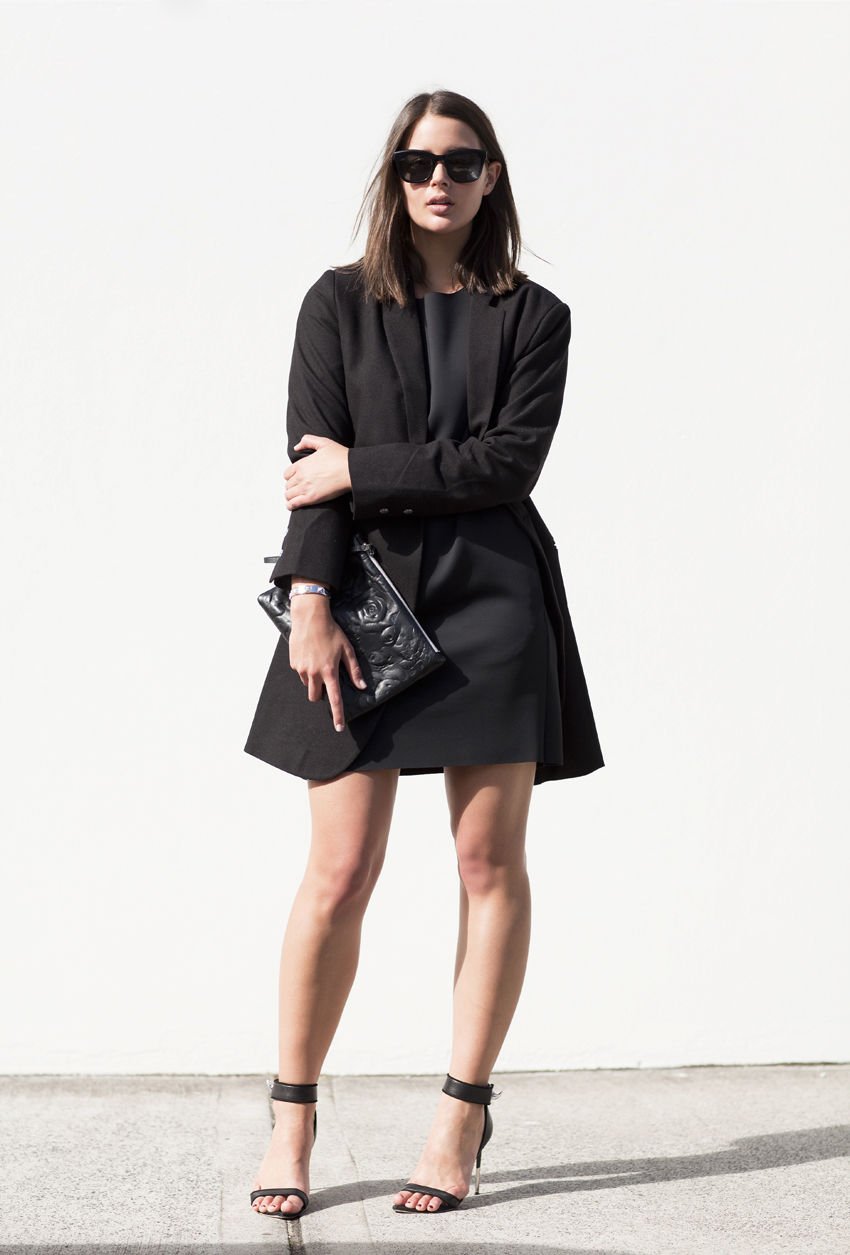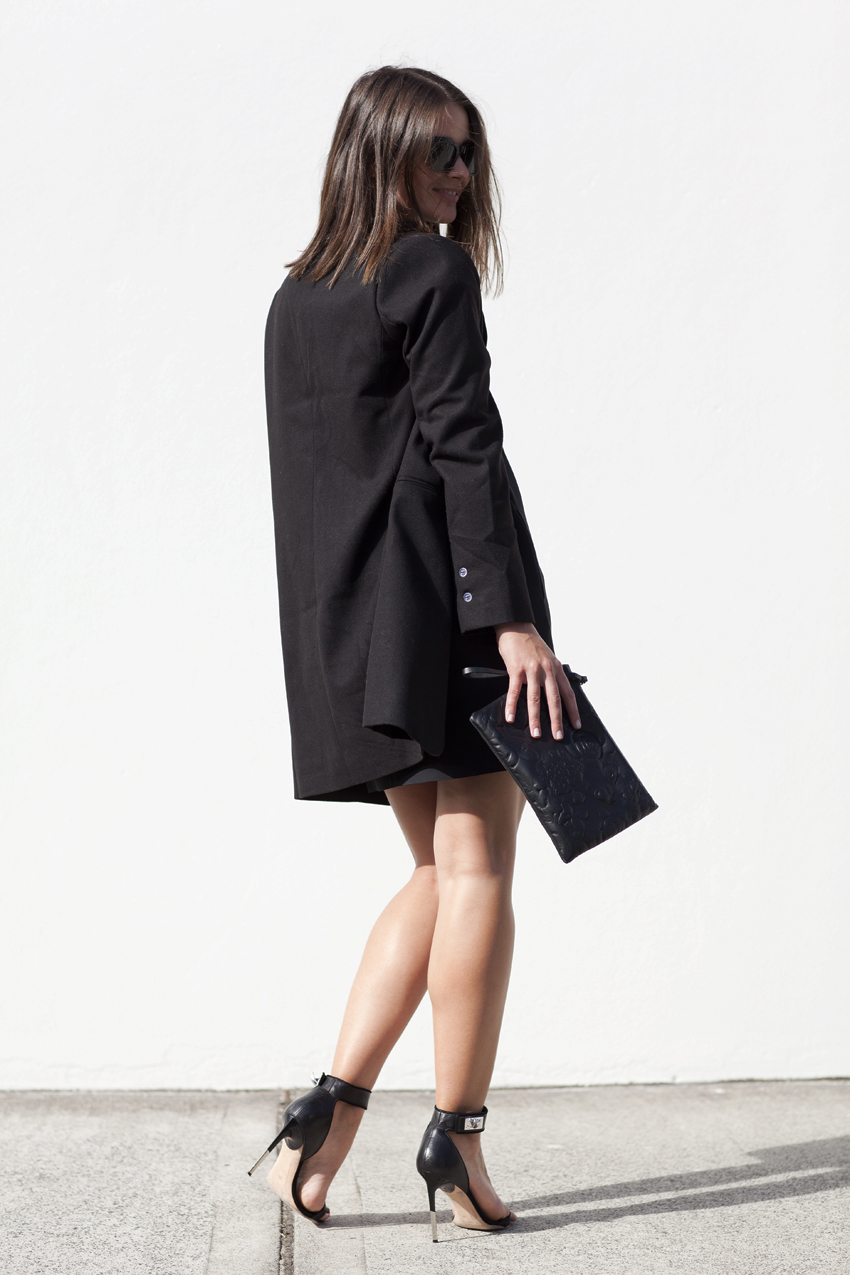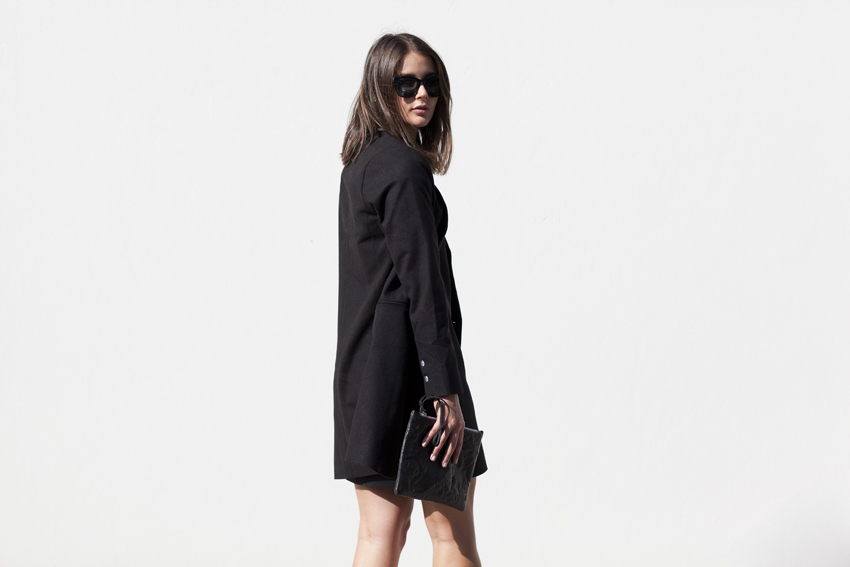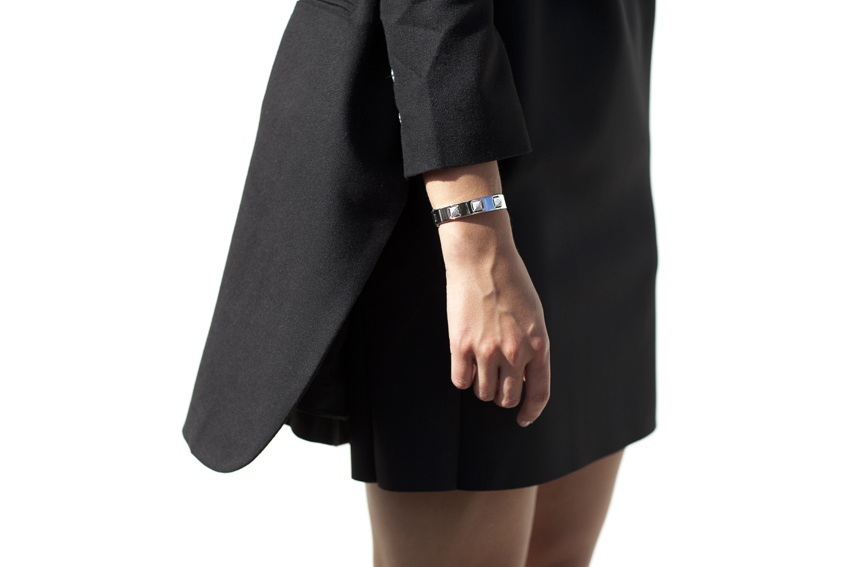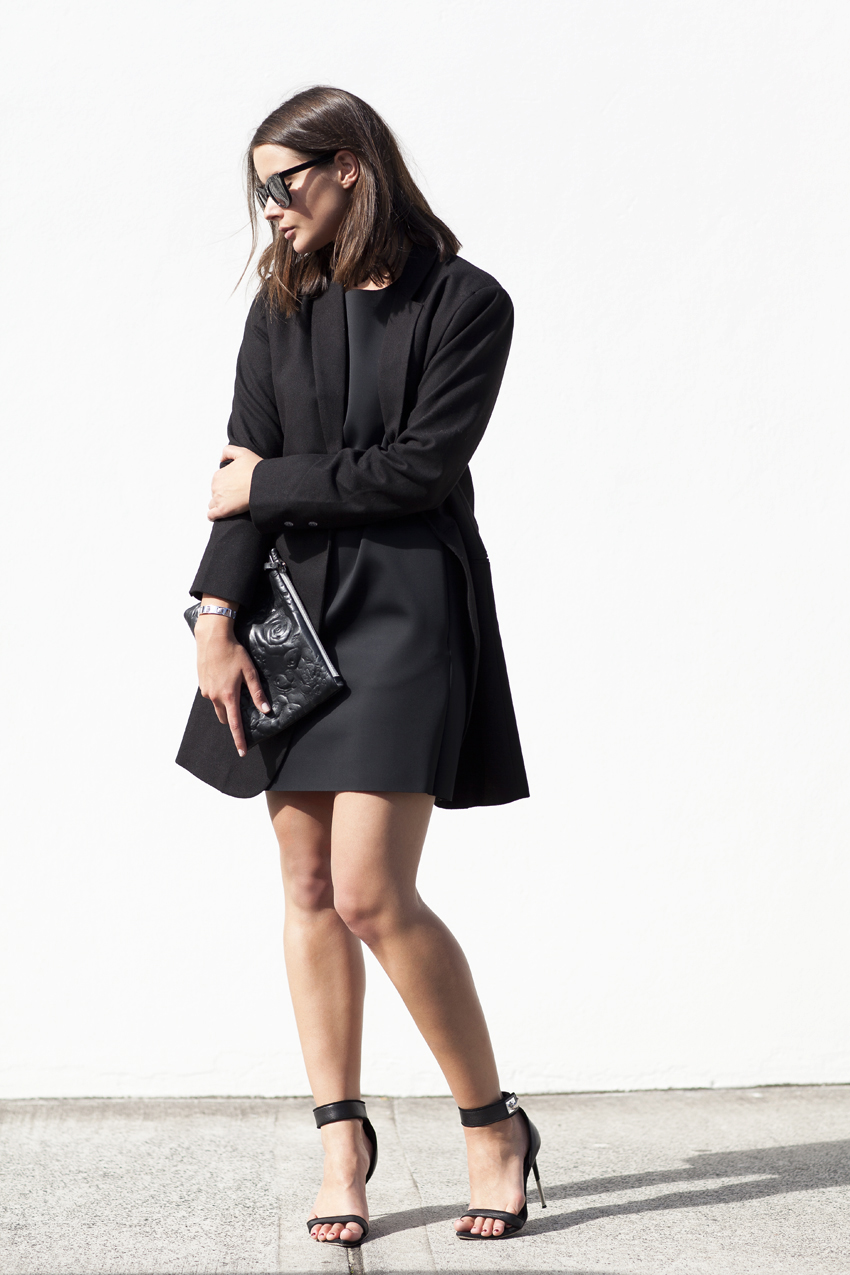 Hansen and Gretel boyfriend blazer, J Brand scuba dress, Givenchy heels, Christopher Kane clutch, Swarovski bangle*, Nick Campbell sunglasses
I like to dress transeasonal for as long as possible before giving into the winter layers. It's all too easy for me to cover up in a favourite pair of jeans and a warm knit at the very beginning of things starting to cool down and switch into hibernation mode.
Until I remember that the Australian winter doesn't really begin until mid June, and it's actually far too warm to be running around in all those layers. Instead, it's the thicker material dresses that are my favourites to turn to. Scuba/neoprene, ponte and thick cotton are perfect to wear on their own or with a blazer or light coat thrown on top, and its even still warm enough for open toe shoes!
– GET THE LOOK –
T-SHIRT DRESS
Dion Lee Scuba dress, T by Alexander Wang Neoprene dress, Tess Giberson ponte dress, ASOS t-shirt dress, Cheap Monday t-shirt dress
BOYFRIEND BLAZER
1205 wool boyfriend blazer, Monki boyfriend blazer, Theory boyfriend blazer, Asos boyfriend blazer, BLK DNM boyfriend blazer
Photos by Ana Suntay-Tanedo
*advertorial piece