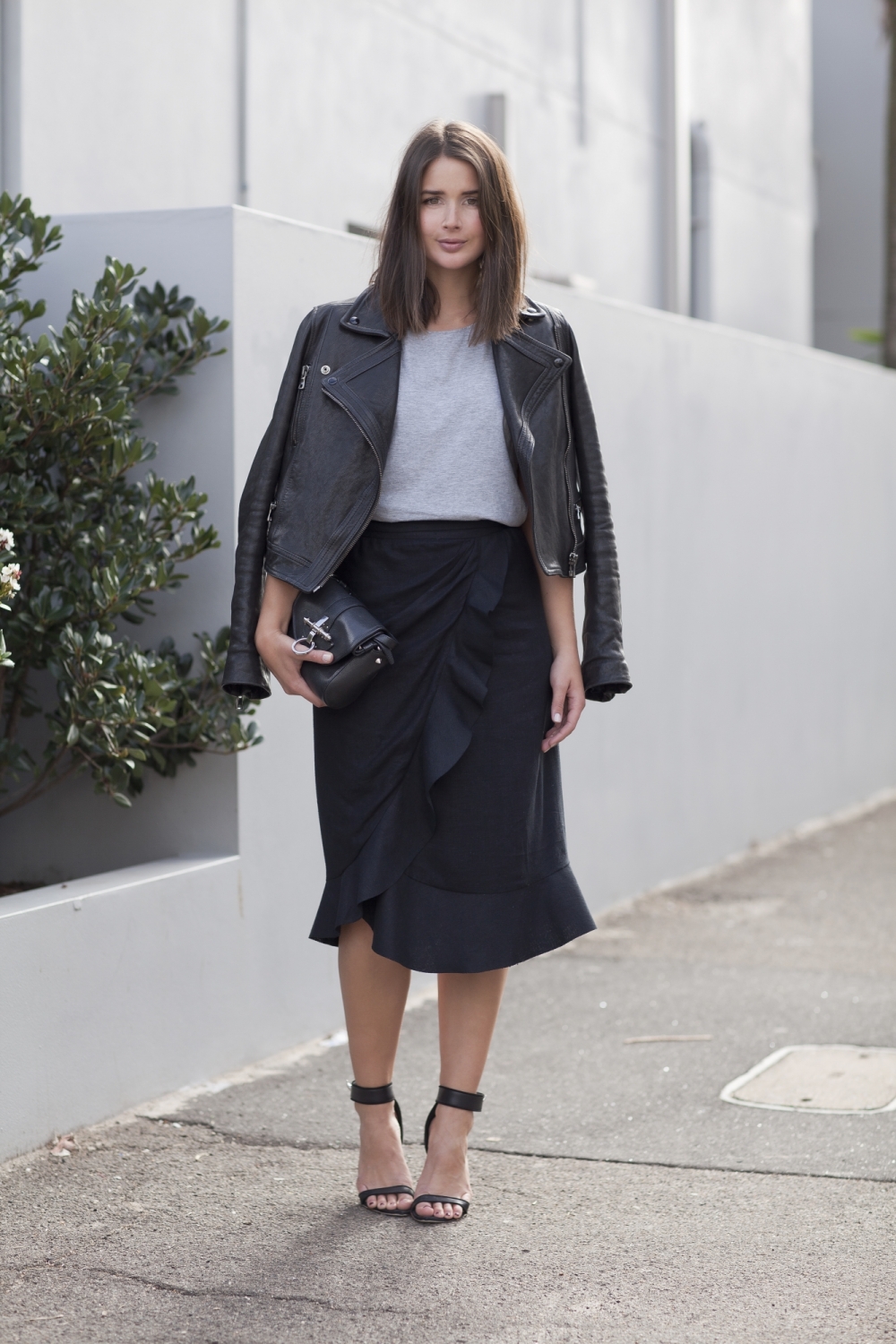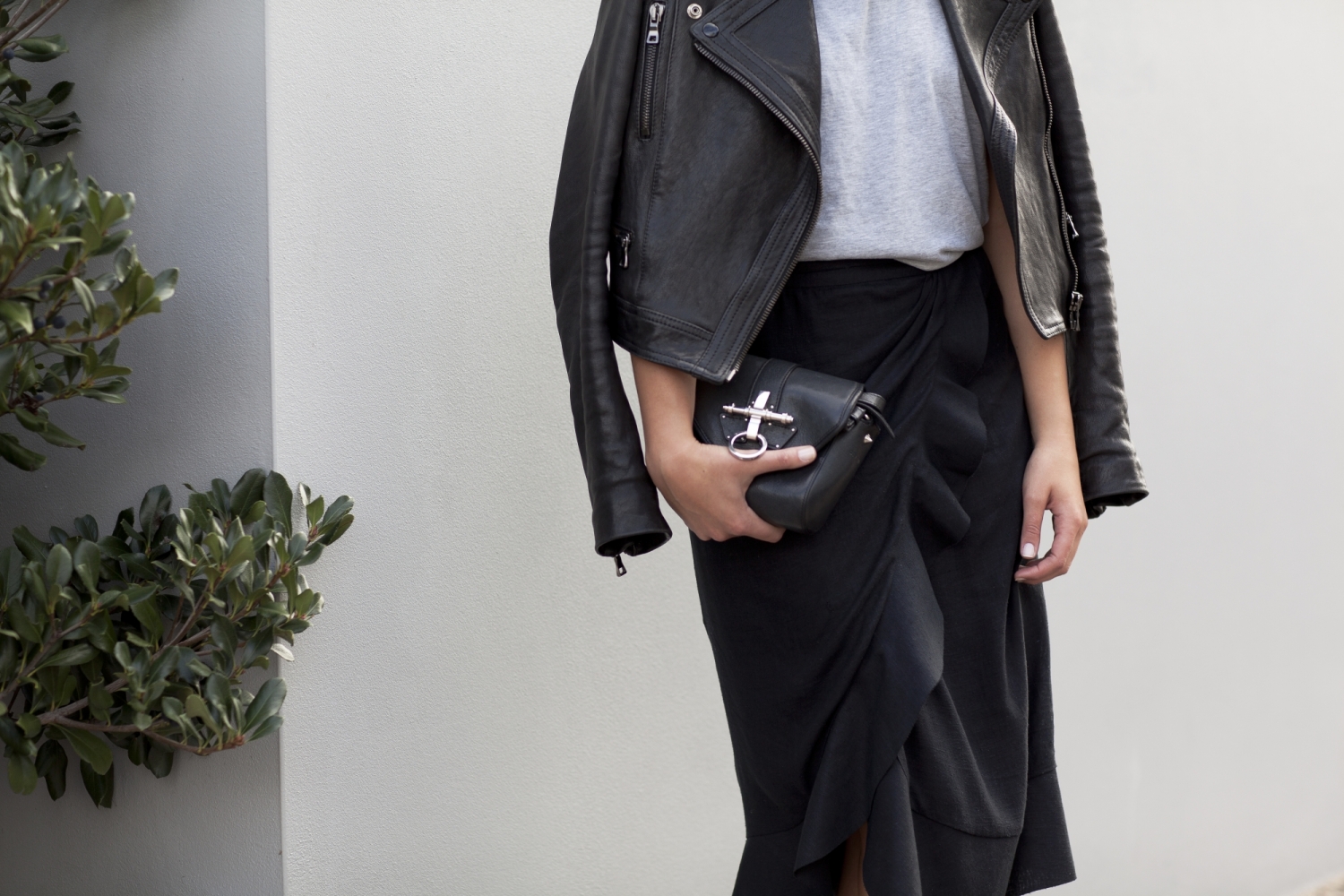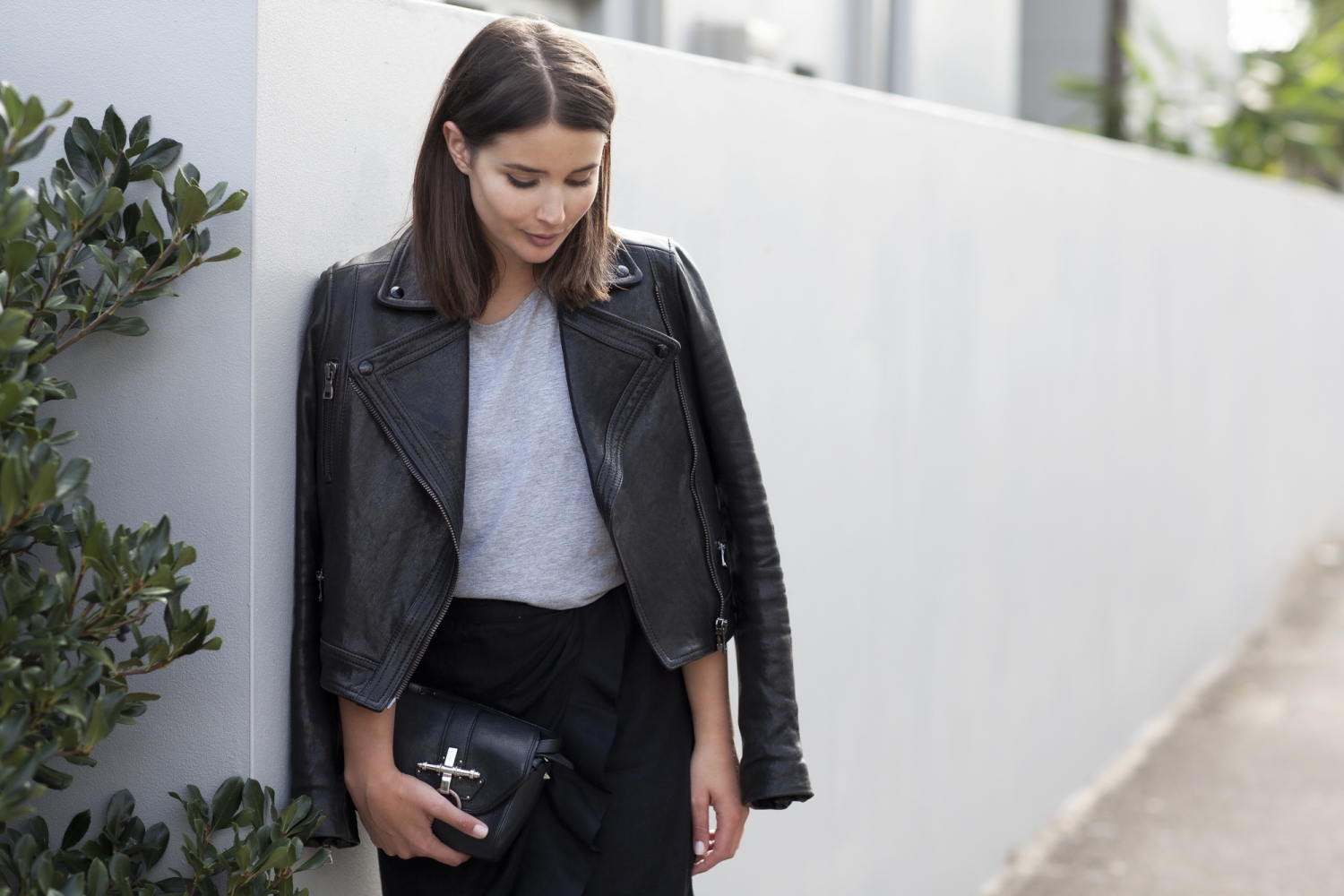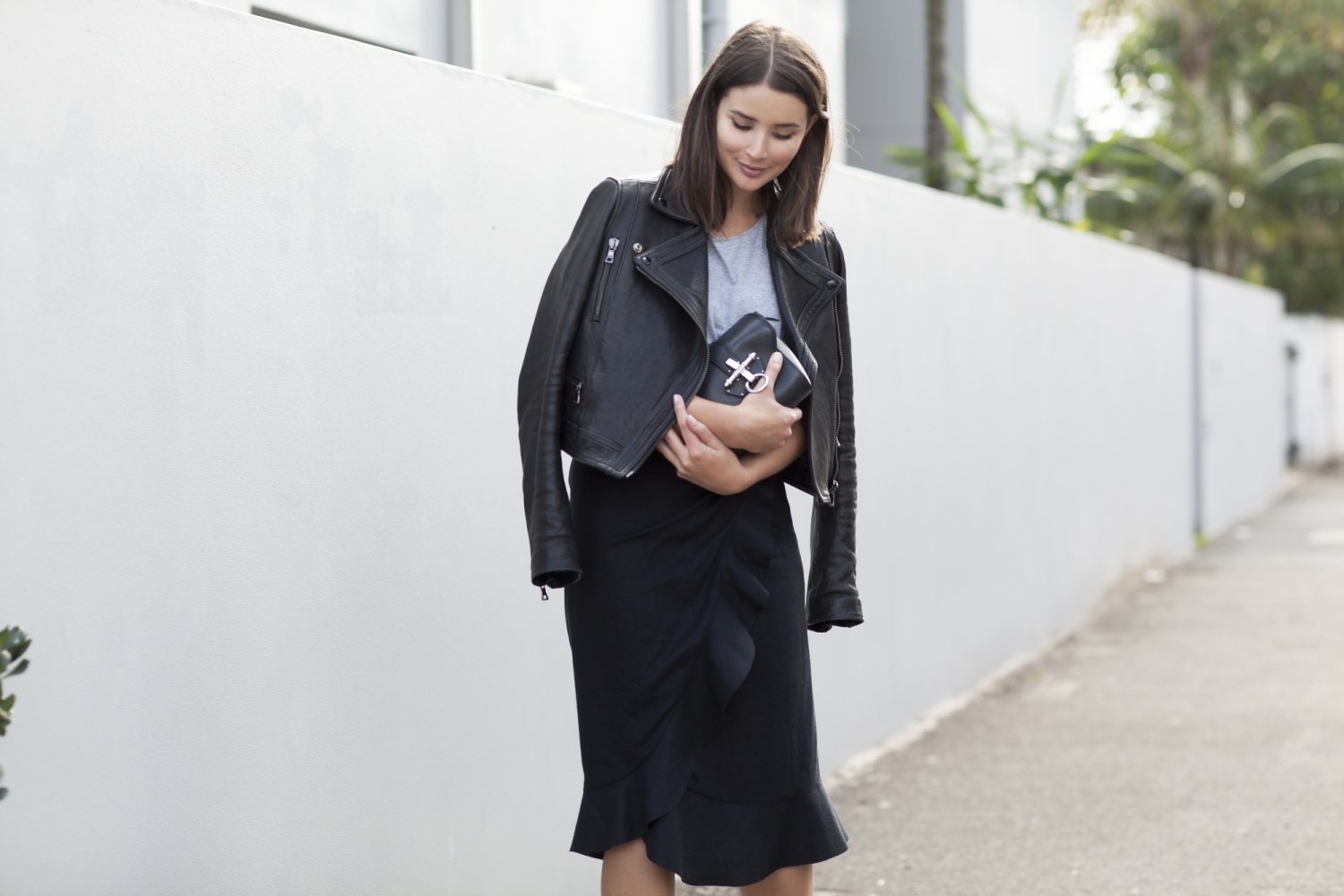 Isabel Marant wrap around ruffle midi skirt, Kahlo tank (similar), Proenza Schouler leather jacket, Givenchy heels (similar), Givenchy bag
I love the idea of dressing feminine with a tough edge. I picked up this Isabel Marant black wrap ruffle skirt on my recent trip to LA and also convinced myself to buy the shorter beige version in the same style. I have a weakness for buying the same thing in different colours if I really like them, a decision that usually pays off.
I also want to talk about the fact that i'm a serial outfit repeater. You may think that its odd for someone with my job, that I should be sporting a new bag bag every month and I should never be caught in the same thing twice, but that's not what this blog is about. Harper and Harley is about real women with real wardrobes and I'm here to inspire you to create a wardrobe where everything goes with each other, new and old.
Its actually almost impossible to repeat the same look exactly, as you can always change something, even if its just the way you do your hair, the makeup you're wearing or the shoes you have on. I love to mix my favourite pieces with some newer additions, like this skirt with my favourite leather jacket and perfect grey tank. So even though i'm an outfit repeater, its proof to myself that I'm making the right decisions with what I purchase.
– GET THE LOOK –
RUFFLE SKIRT
Asos, Cynthia Rowley, ASOS, Donna Karen
LEATHER JACKET
Warehouse, ACNE, VEDA, IRO, Schott, ASOS
Photos by Ana Suntay-Tanedo