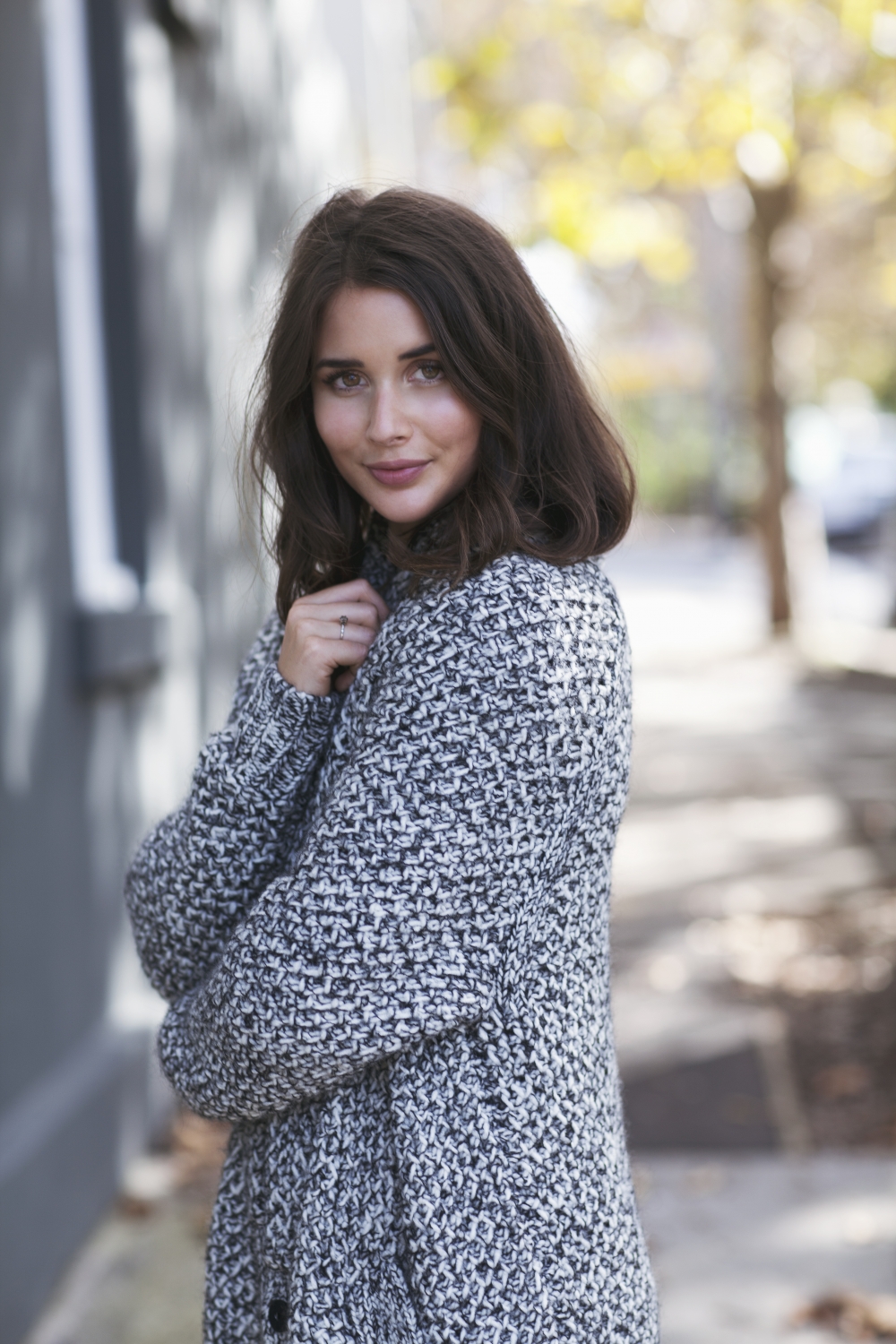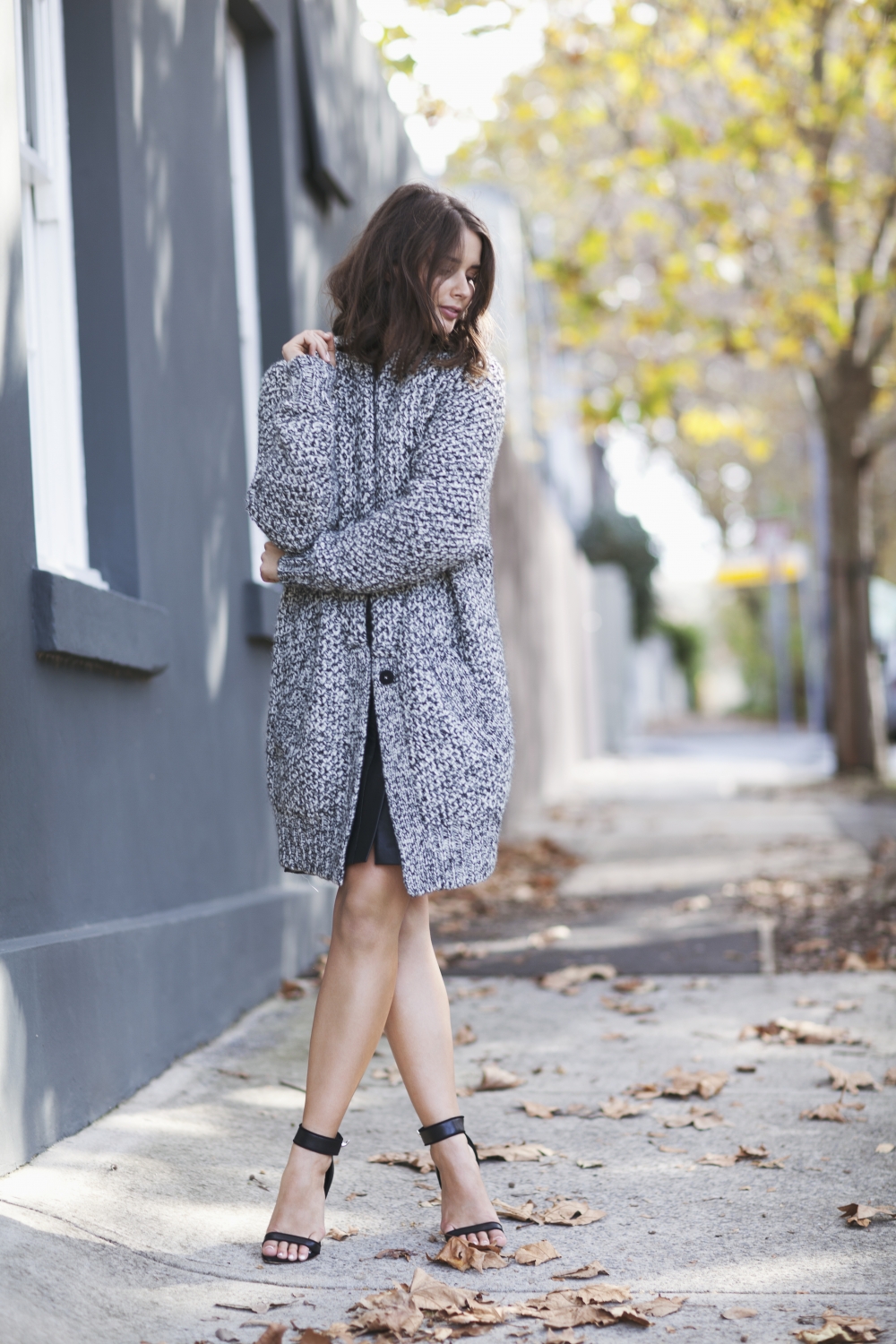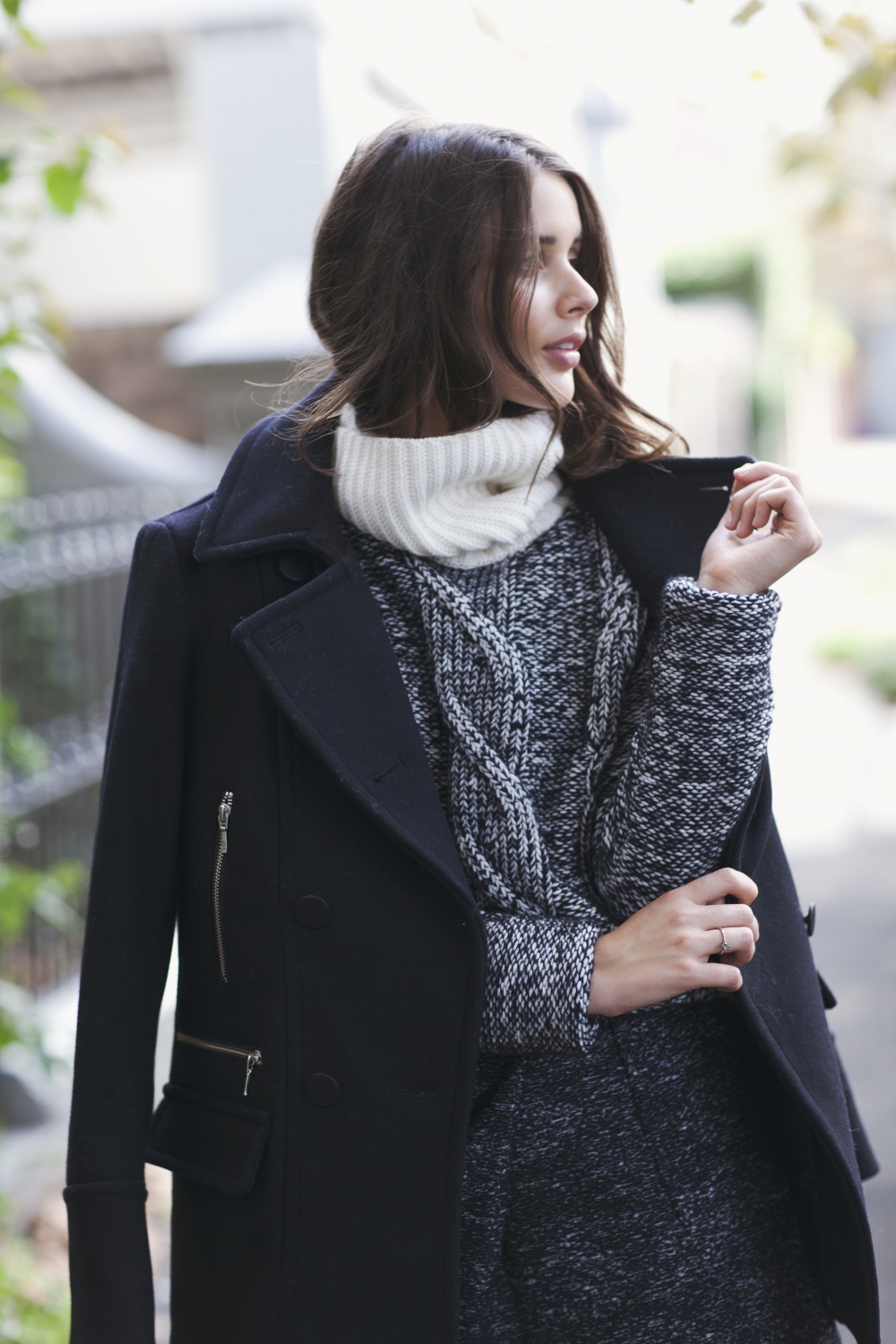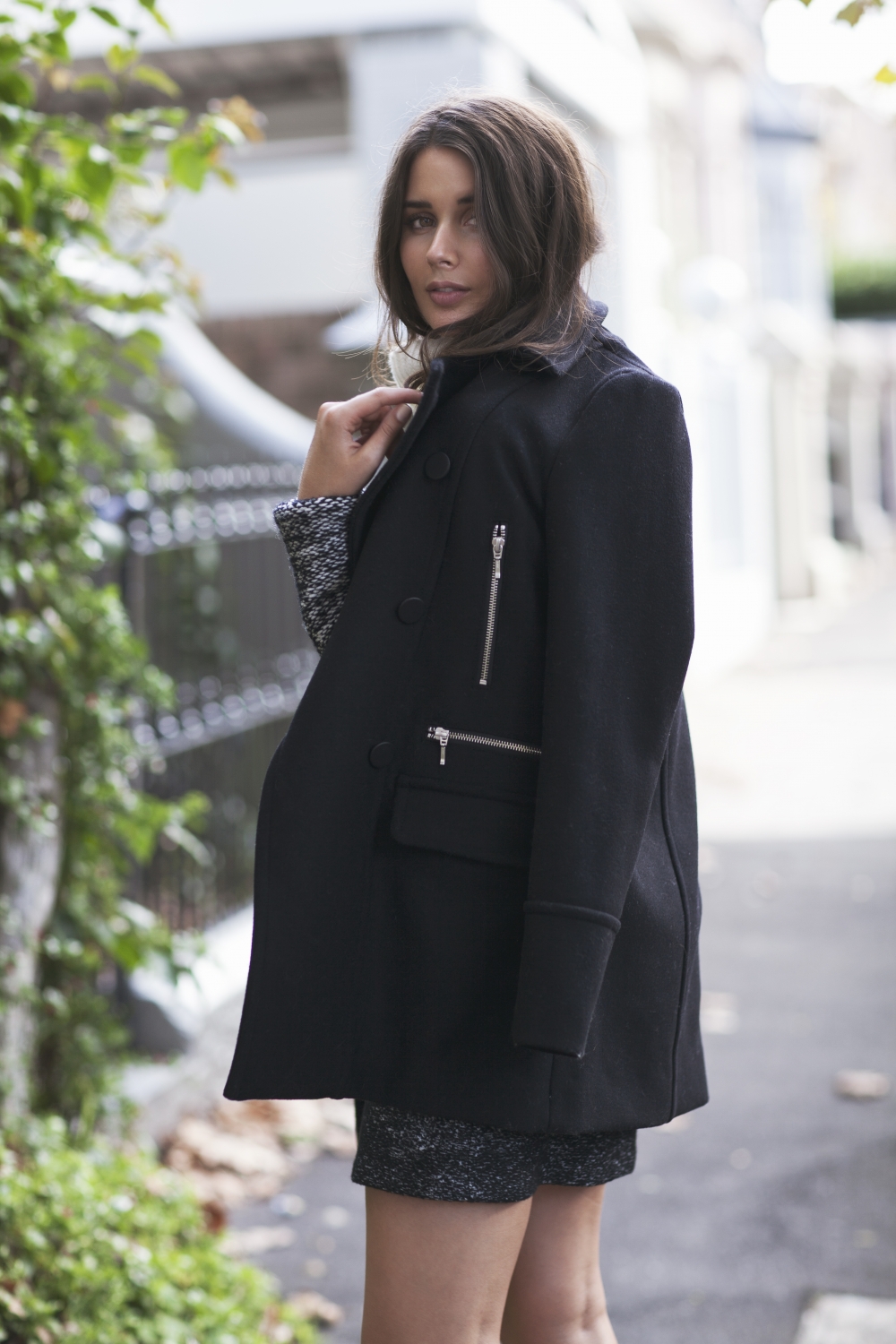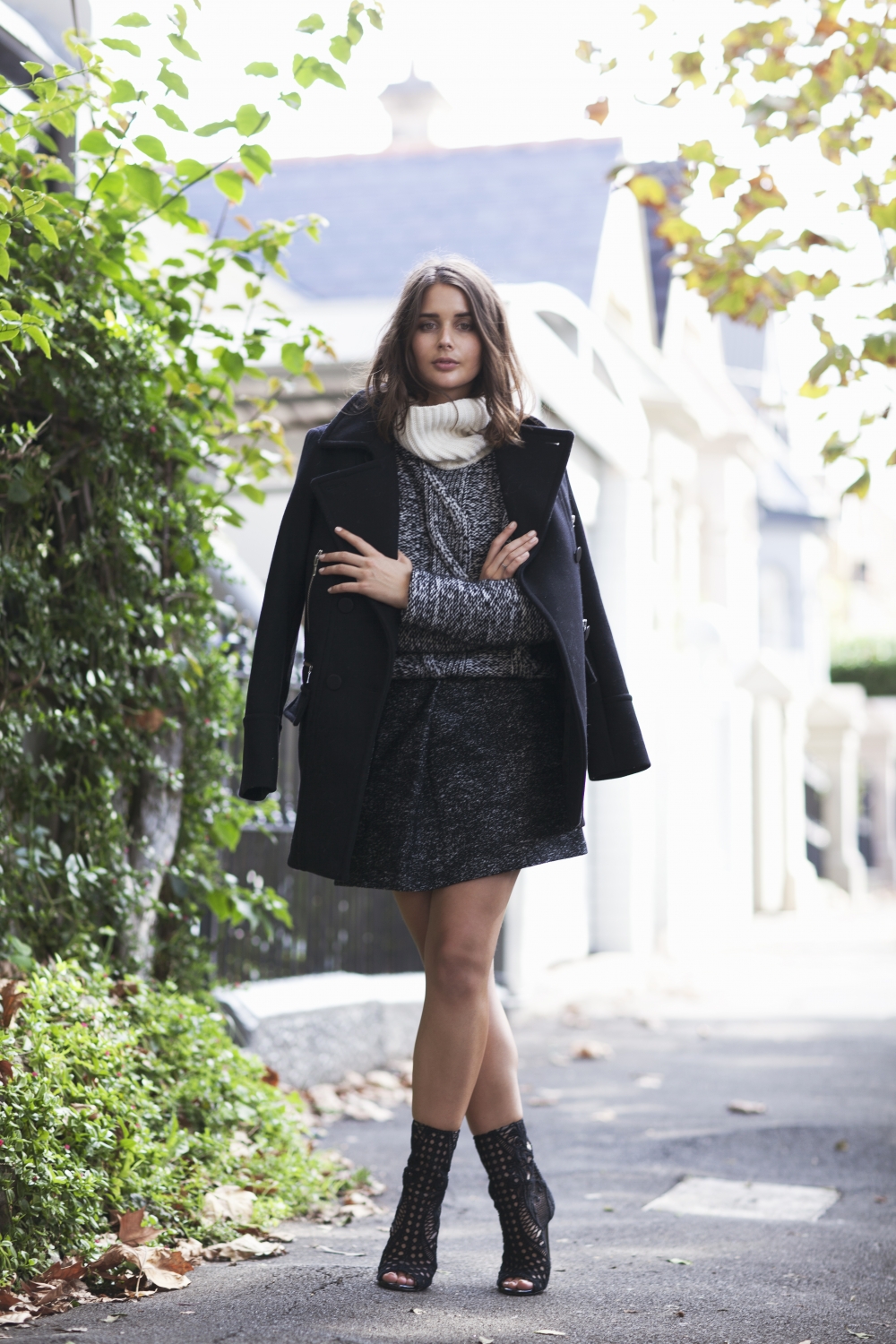 Outfit 1: Wearing Country road, Balmain heels, Maniamania ring
Outfit 2: Wearing Country Road, Givenchy heels, Maniamania ring
A perfect Winter wardrobes need some key wool pieces. I feel the cold terribly and love to just be comfortable and warm over the winter and sometimes don't feel that chic, but a chunky grey cardigan that can be worn in and outside the house is a perfect piece that goes brilliantly with the leather pants and skirts that will soon be on frequent rotation. That and a big warm coat and a turtle neck are all you need to be cosy yet stylish.
Country Road have done such a beautiful film focusing on their wool pieces this Autumn Winter and supporting the Australian wool industry. Having Isabel Lucus as your star also helps!
Getting a little excited to start the layering process!
Photos by Ana Suntay-Tanedo