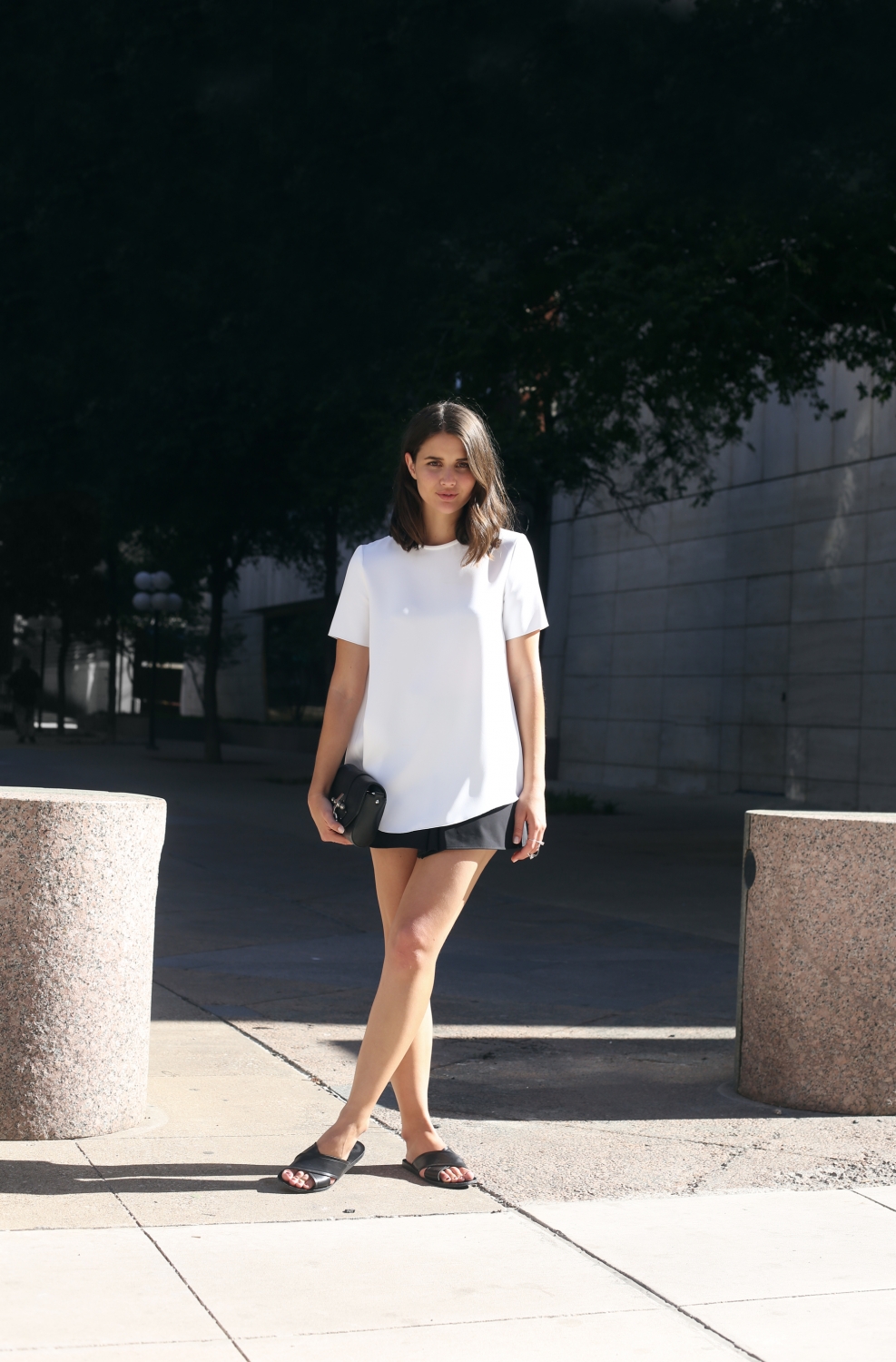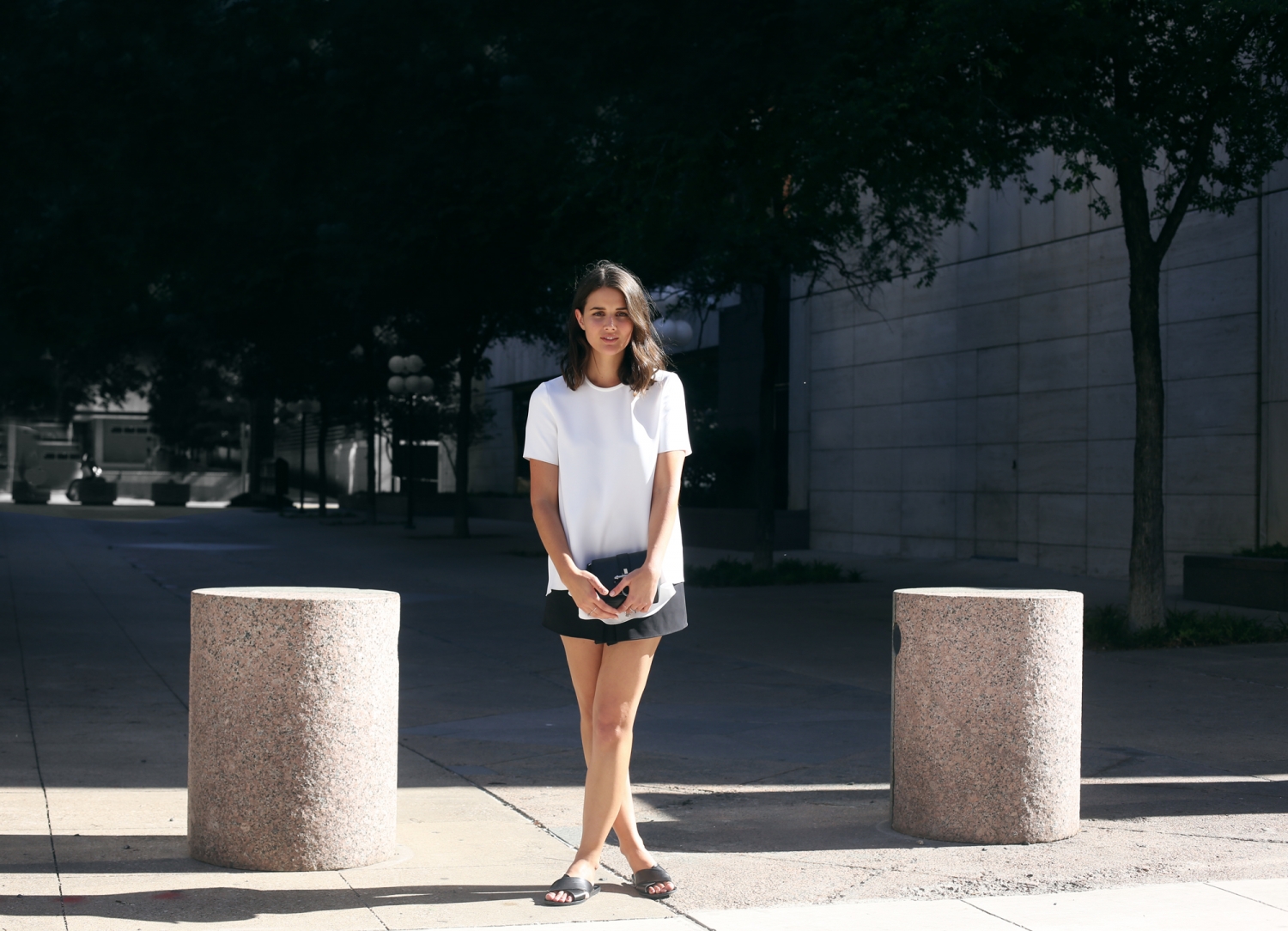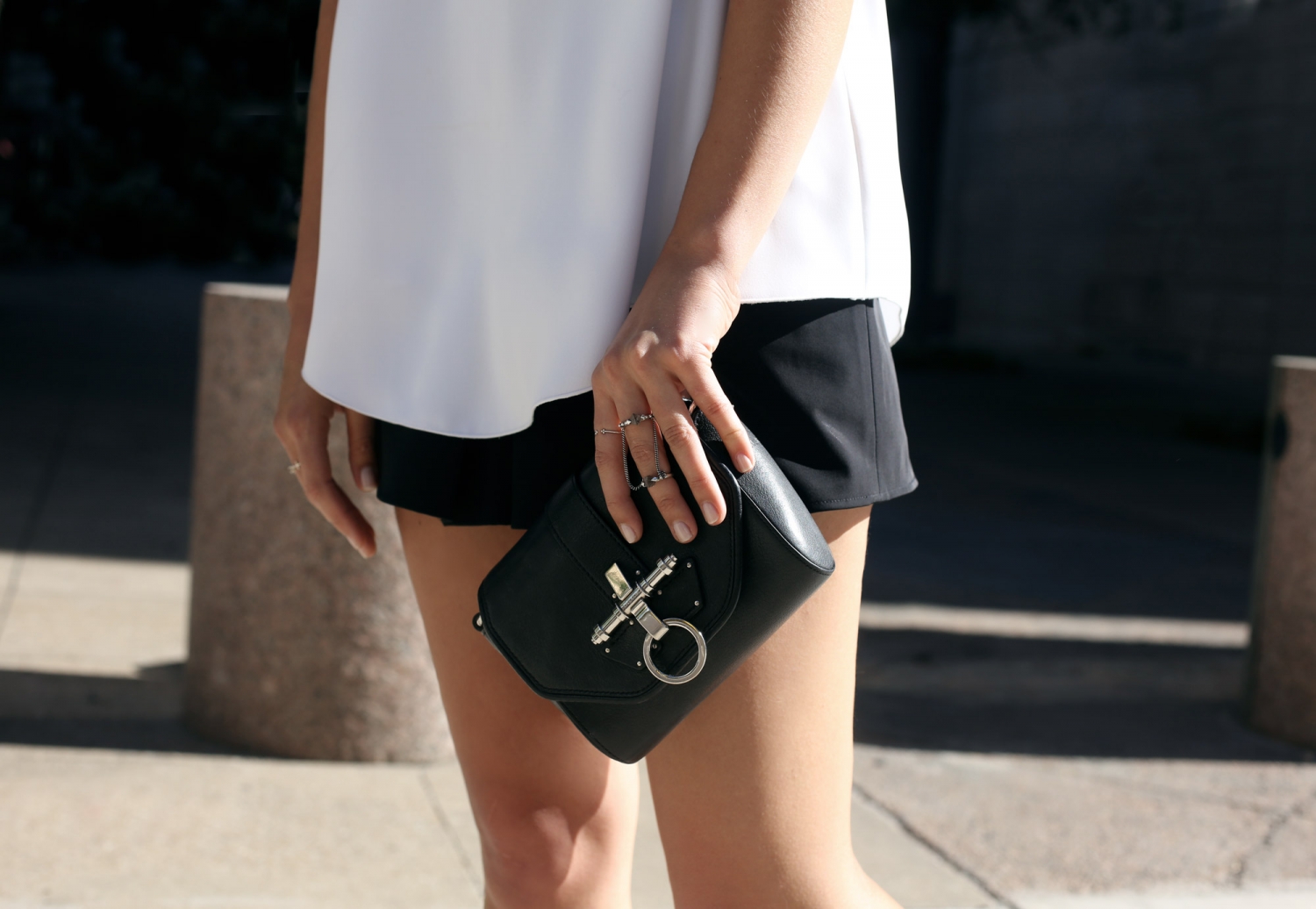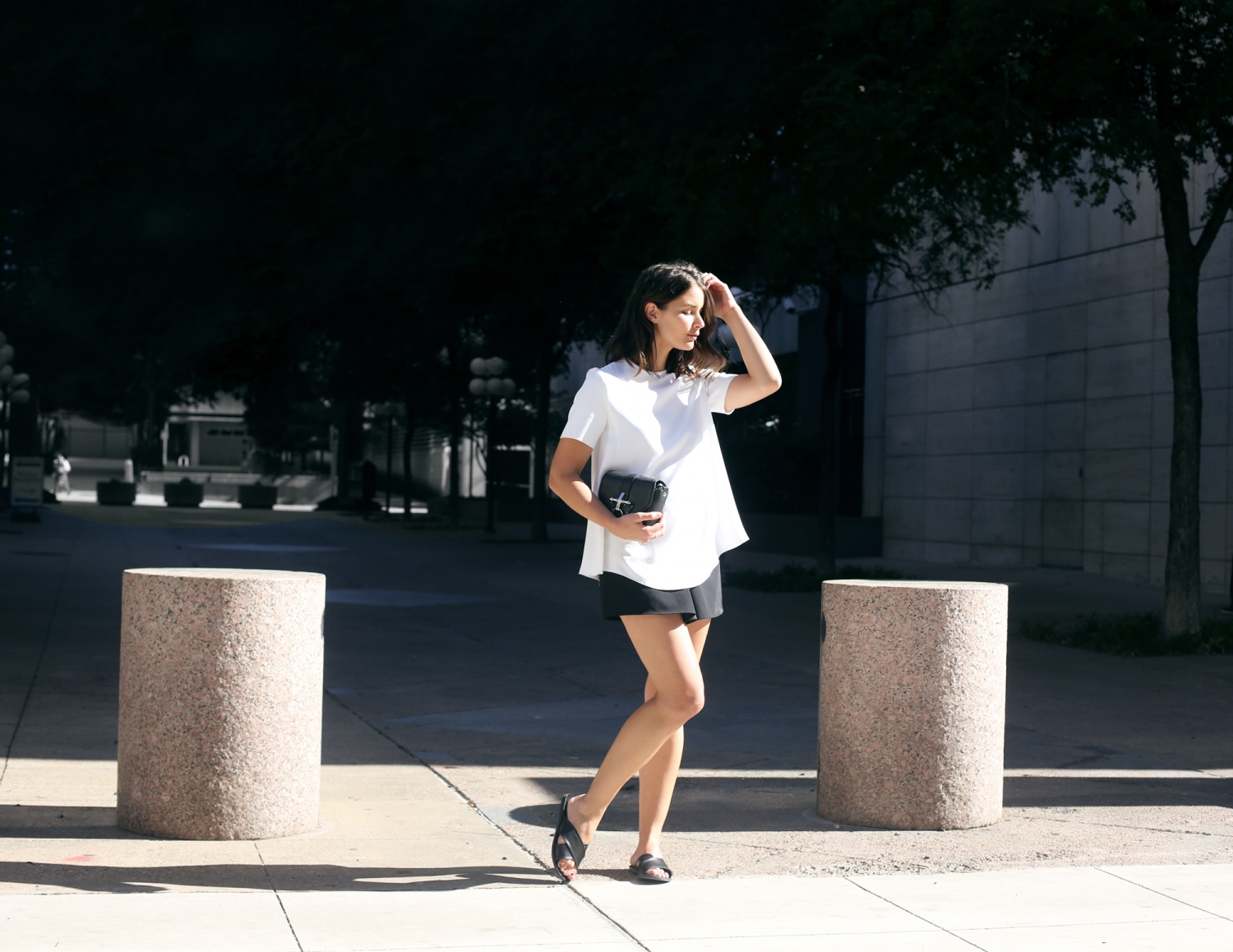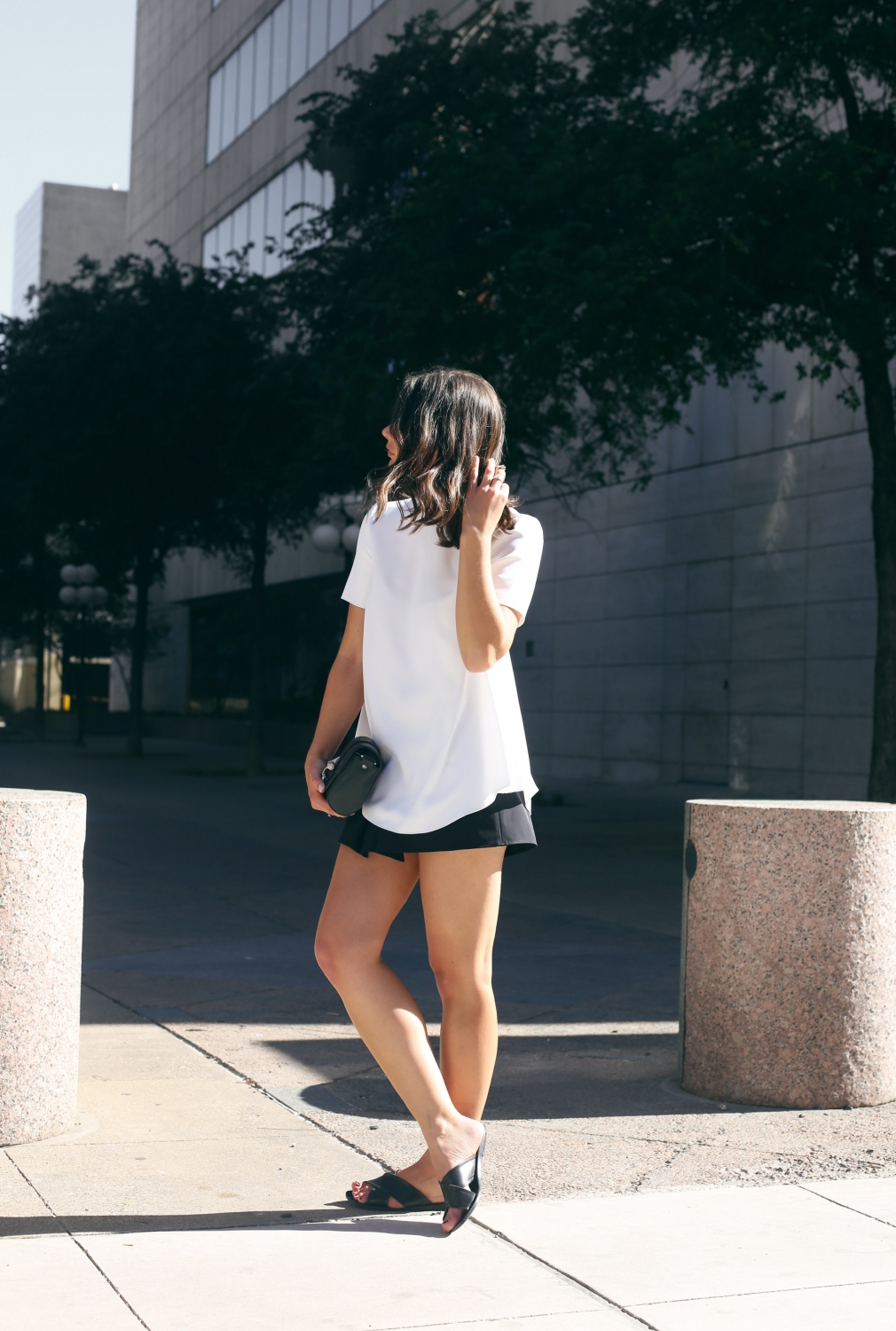 Ellery top, Scanlan Theodore skort (similar here), Ancient Greek slides, Maniamania and Sarah & Sebastian rings, Givenchy bag, Ancient Greek Sandal slides
I've touched on this previously, but have realised more and more that I don't have enough dressy tops in my wardrobe. When travelling, I always pack a million t-shirts but then realise that they aren't suitable for going out at night. Luckily I was able to find this amazing Ellery top in a local store in Dallas. Pretty funny really to travel halfway around the world and buy a local Australian designer, but also amazing for Ellery to have her pieces stocked in middle America.
I'm now on a mission to have at least 3 dressy white and black tops that I can wear with skirts, shorts and jeans to instantly dress up the outfit.
– GET THE LOOK –
WHITE TOP
T by Alexander Wang, Victoria Beckham, Asos, Phillip Lim
Photos by Amanda Shadforth