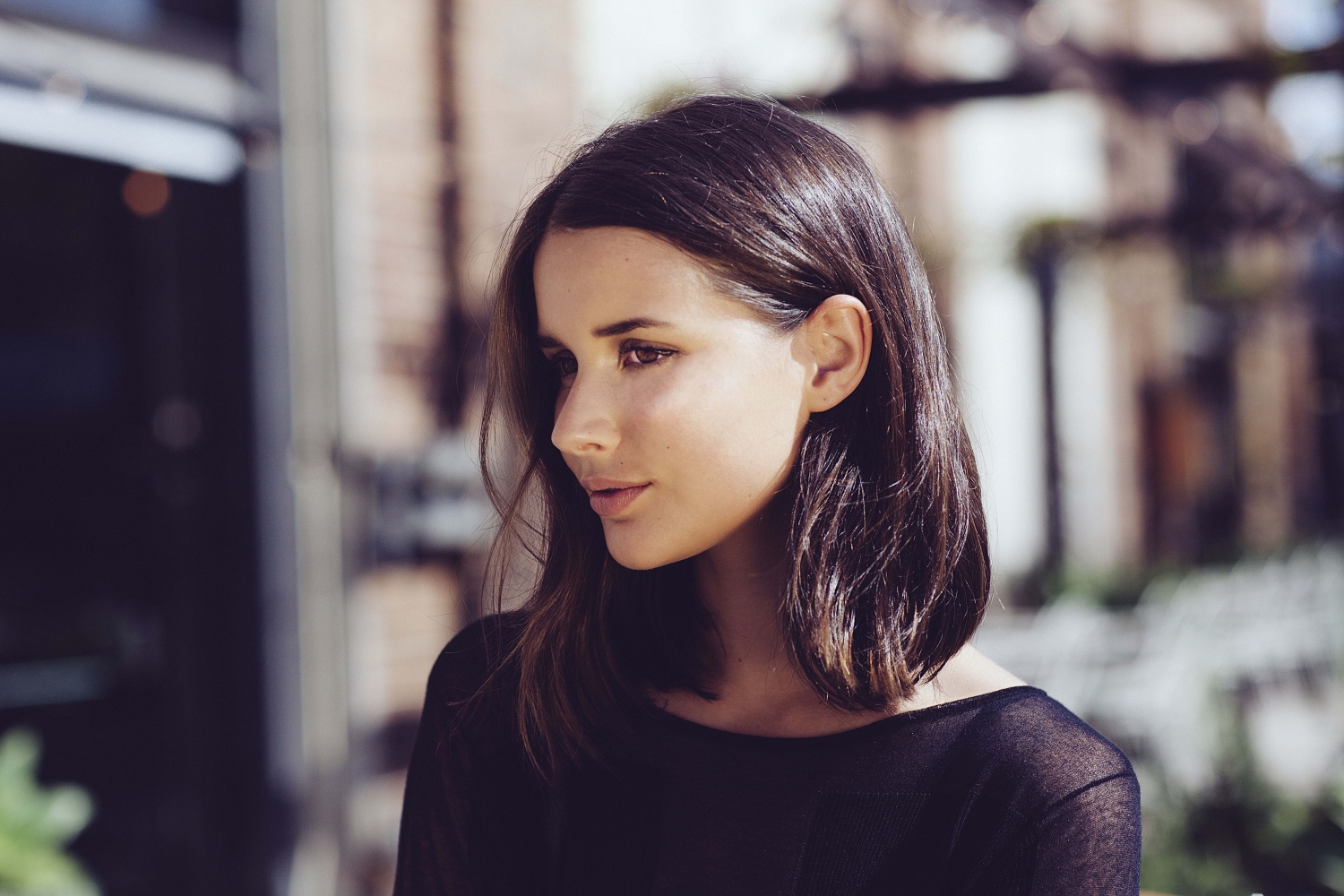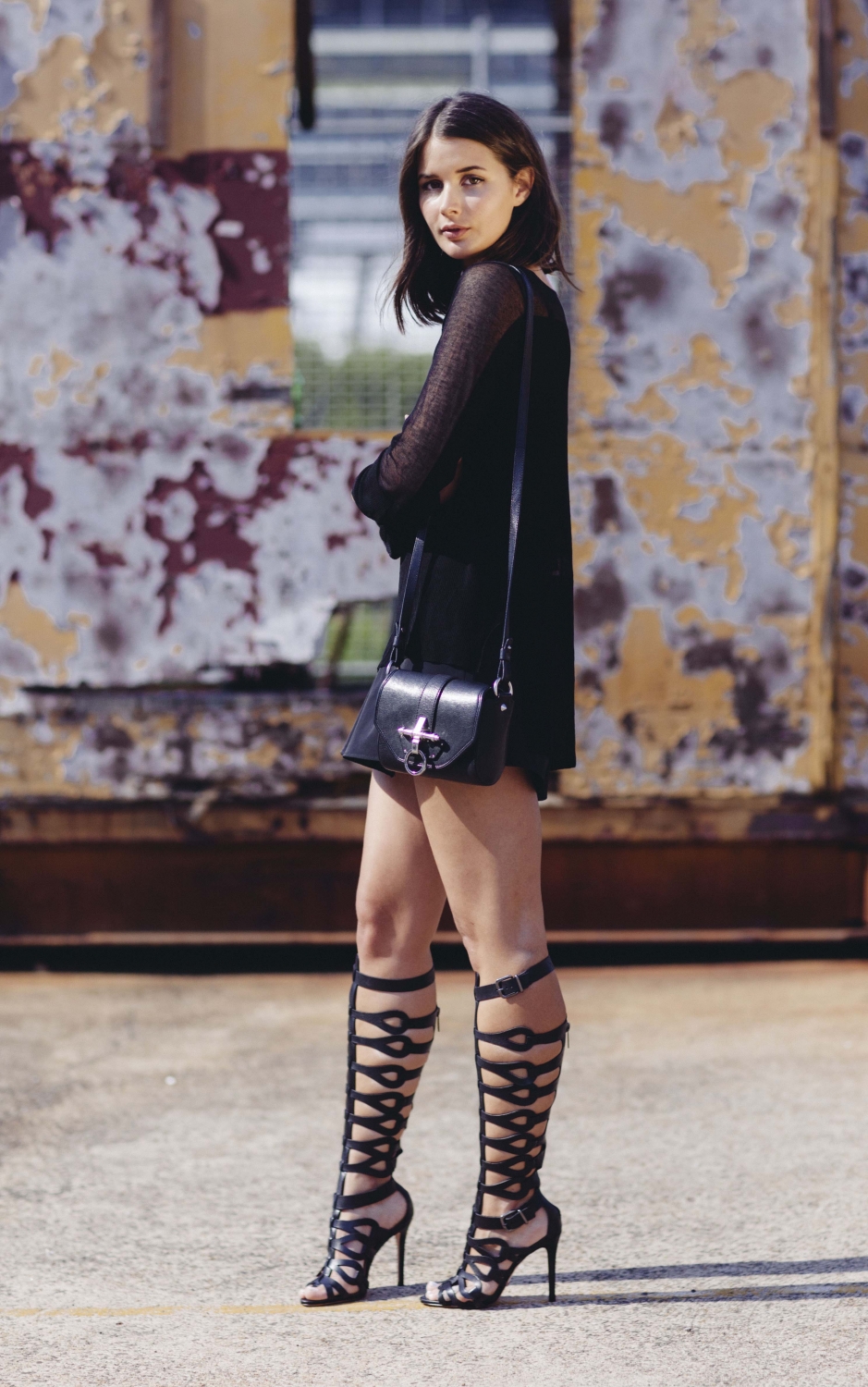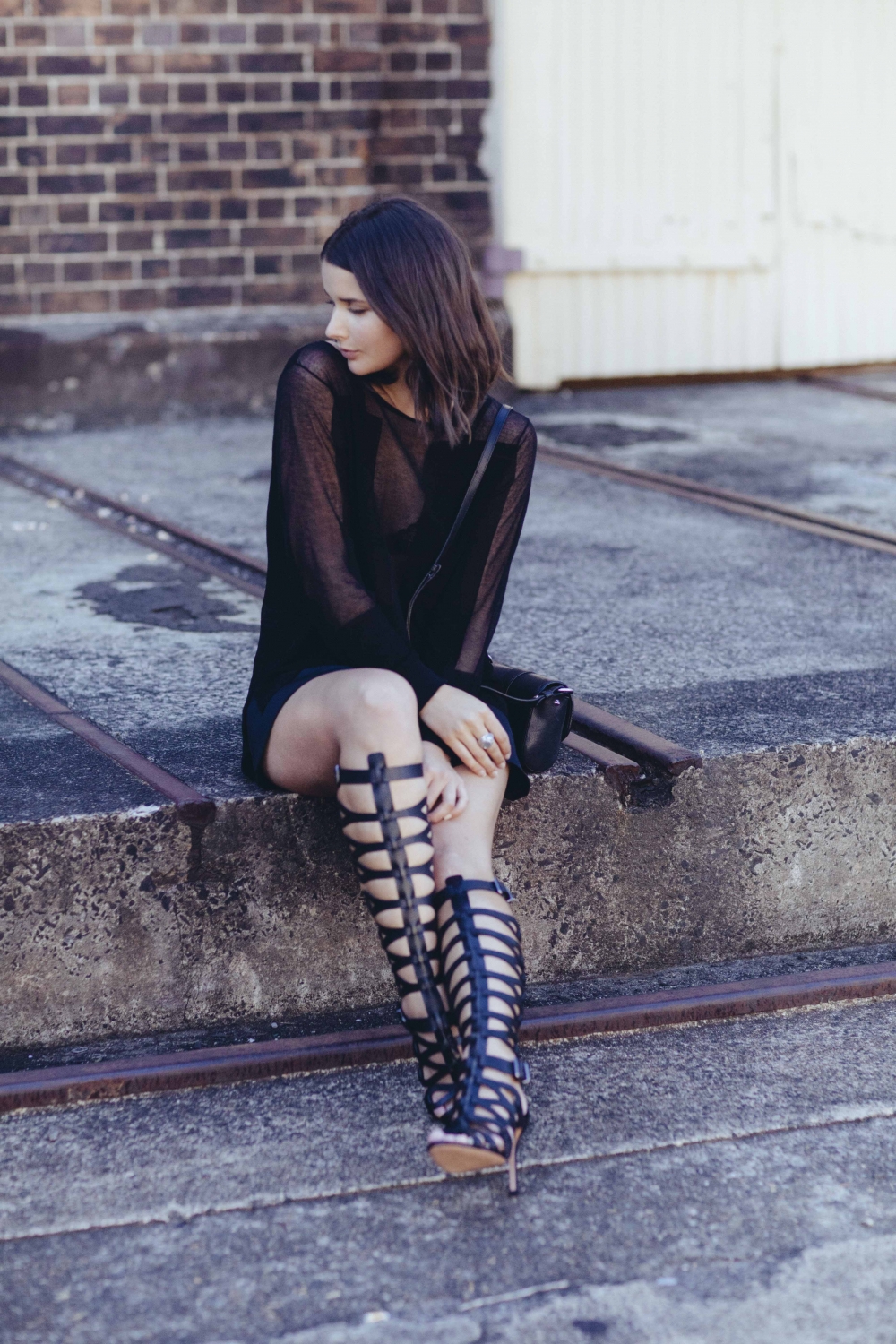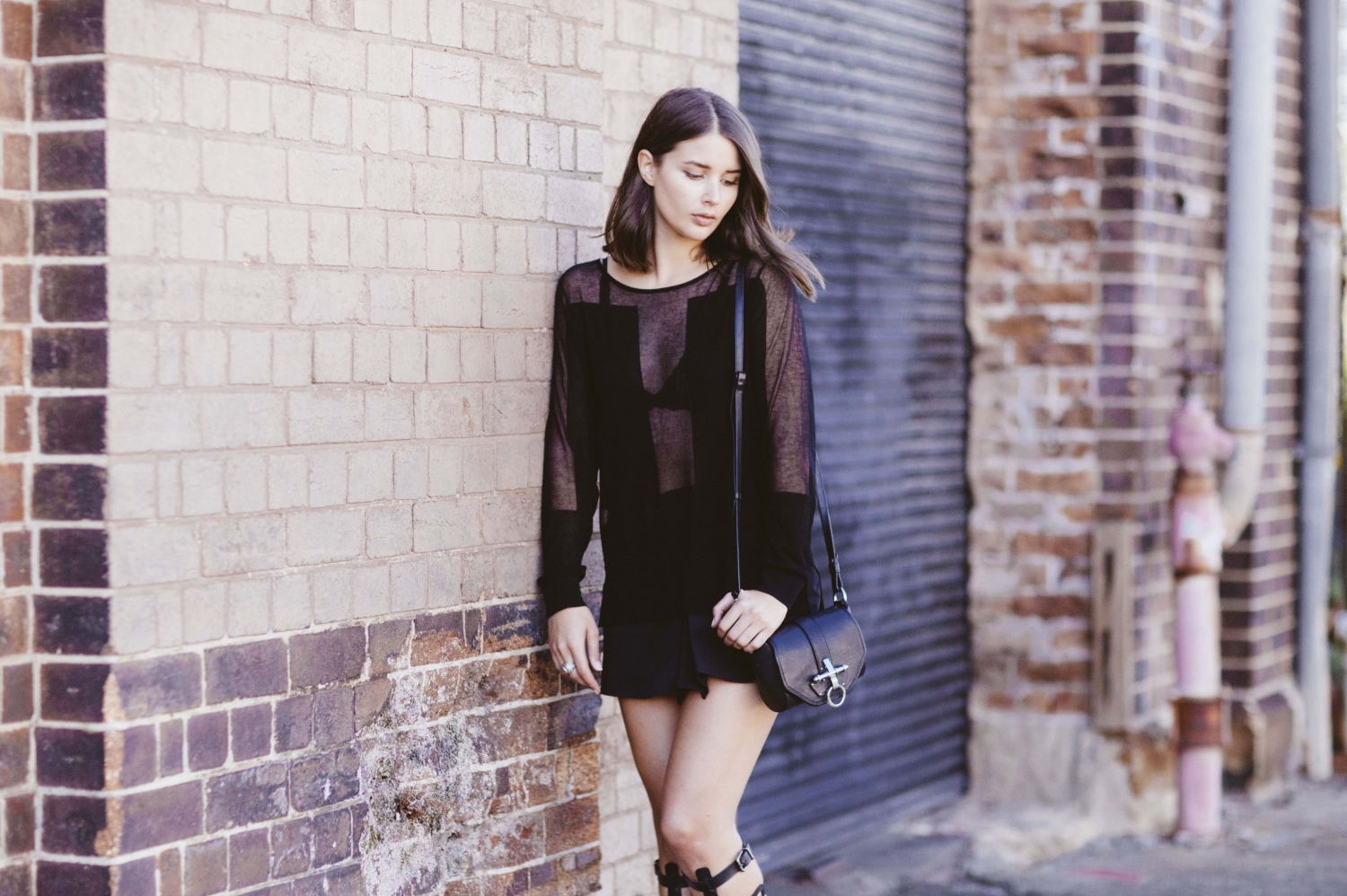 Scanlan Theodore top and skort, Schutz gladiator sandal boots, Givenchy bag, Calvin Klein bra
There would be a few people out there that would have the opinion that an all black outfit is outrageously boring, and so I'm going to attempt to prove them wrong. Part of my style evolution on only wearing black, white and grey is learning how to wear a complete black outfit and make it look as eye catching as a bright coloured ensemble… without wearing a bright coloured ensemble, as I just don't do that.
Its all in the detail when it comes to this style strategy. Think of all the textures and materials that are available; cotton, wool, leather, silk, lace, fur/faux fur, denim, neoprene, velvet, beads, sequins, sheer, shearling, studs… the options are there all for your enjoyment and creativity. So why would be choose to only wear one at a time? Simplicity is a beautiful thing, but you can still be simple without being boring.
Dry cleaning items that are a mix of different material can be a expensive nightmare, so the trick is to work with separates and find fun new ways of wearing some of your favourite pieces.
Try some of these heavenly combinations:
Leather + Lace
Leather + Knitwear
Silk + Leather + faux fur
Silk + Denim + Lace
If you're combining two of the more safer options together like denim + cotton or silk + leather, where both the textures are quite flat, then try working a third texture, or amp up the detailing on your shoes, bag or accessories. A statement shoe or bag is a perfect solution. Hardware is always a good option and you can have some seriously fun with straps and cutouts that create interesting patterns against the skin, like these gladiator sandal boots.
Photos by: Bianchi Photography