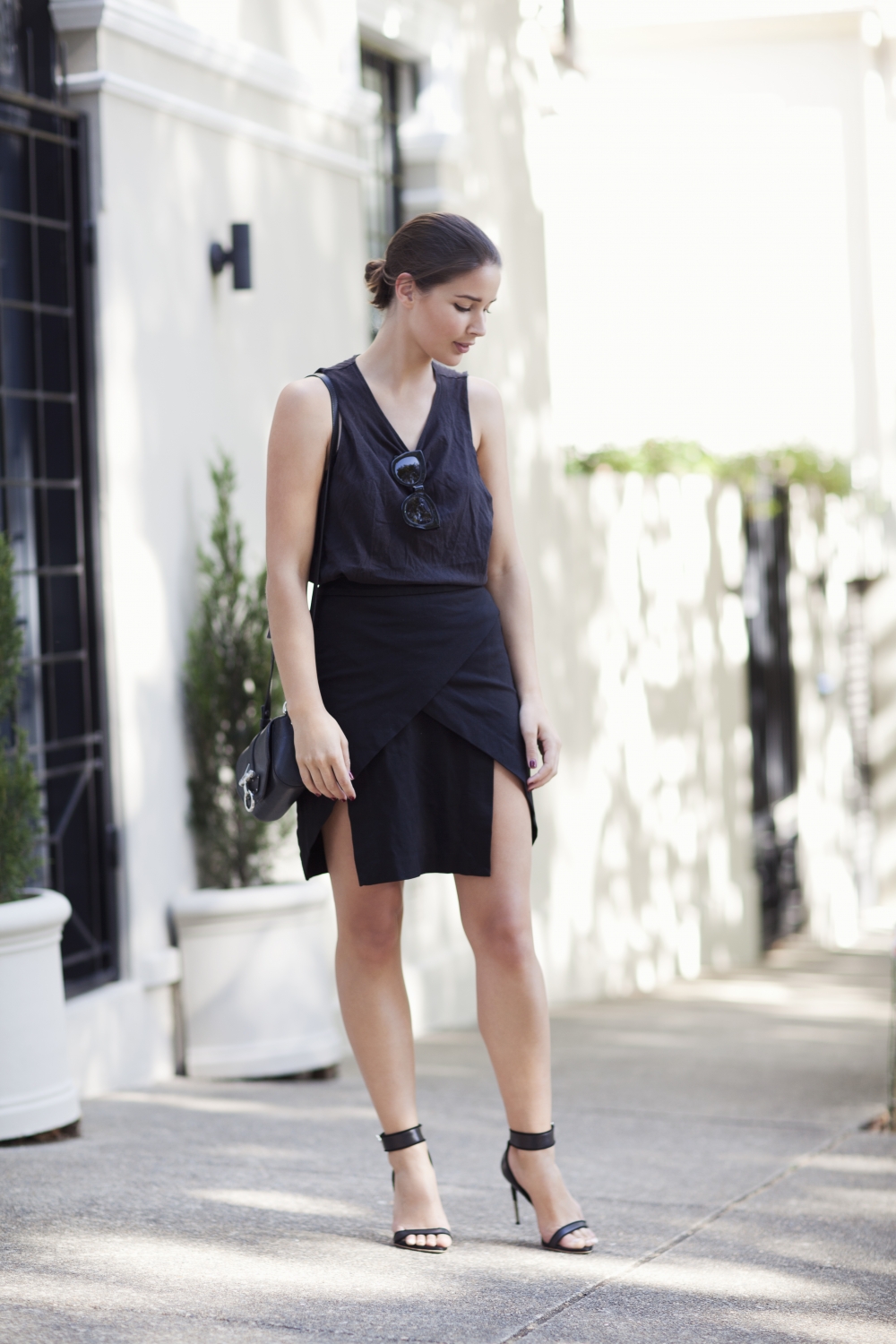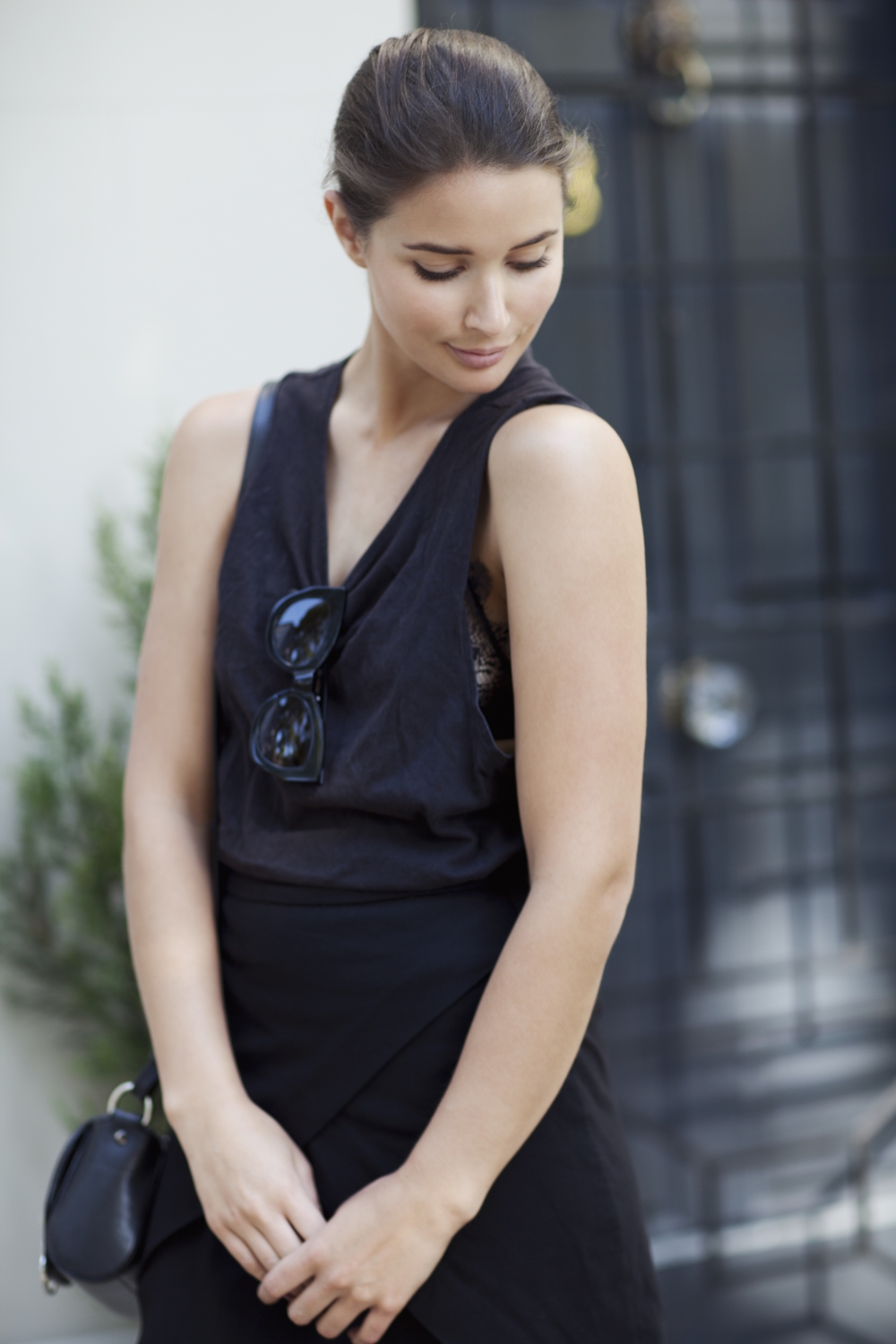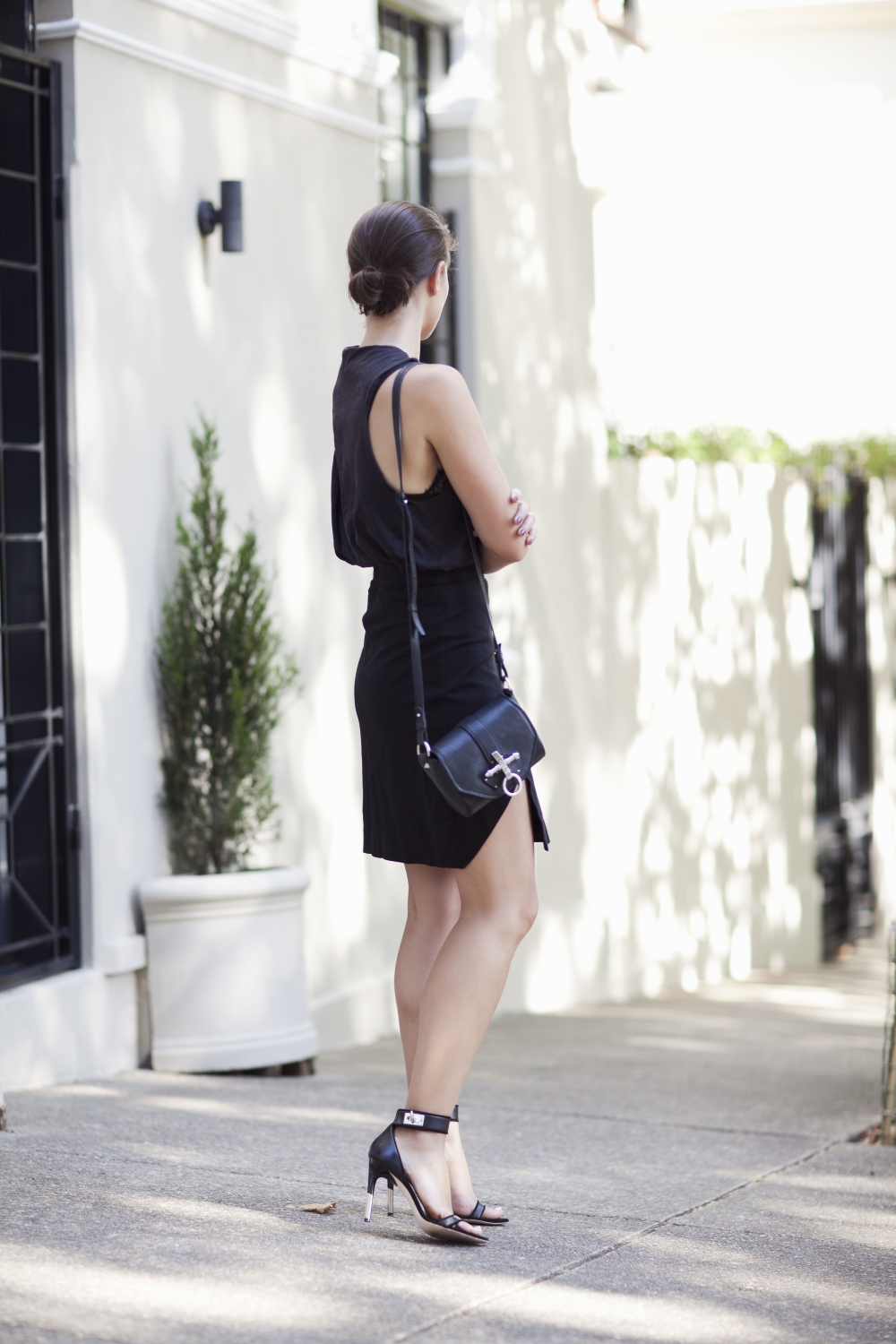 Kahlo top, Michael Lo Sordo skirt, Givenchy heels and bag, Karen Walker sunglasses
I have to say this is Michael Lo Sordo skirts is one of my most frequented skirts during the working week, absolutely adore it. I still get funny looks from people double taking at the tarzan homage, but its fun to wear something interesting. And adding something interesting is important when wearing a head to toe black look. Whether its playing with texture, material or shapes you need to do a little extra to make it work without looking like a blank canvas. And you thought wearing black was easy?
More advice on this topic coming soon!
Photos by Ana Suntay-Tanedo