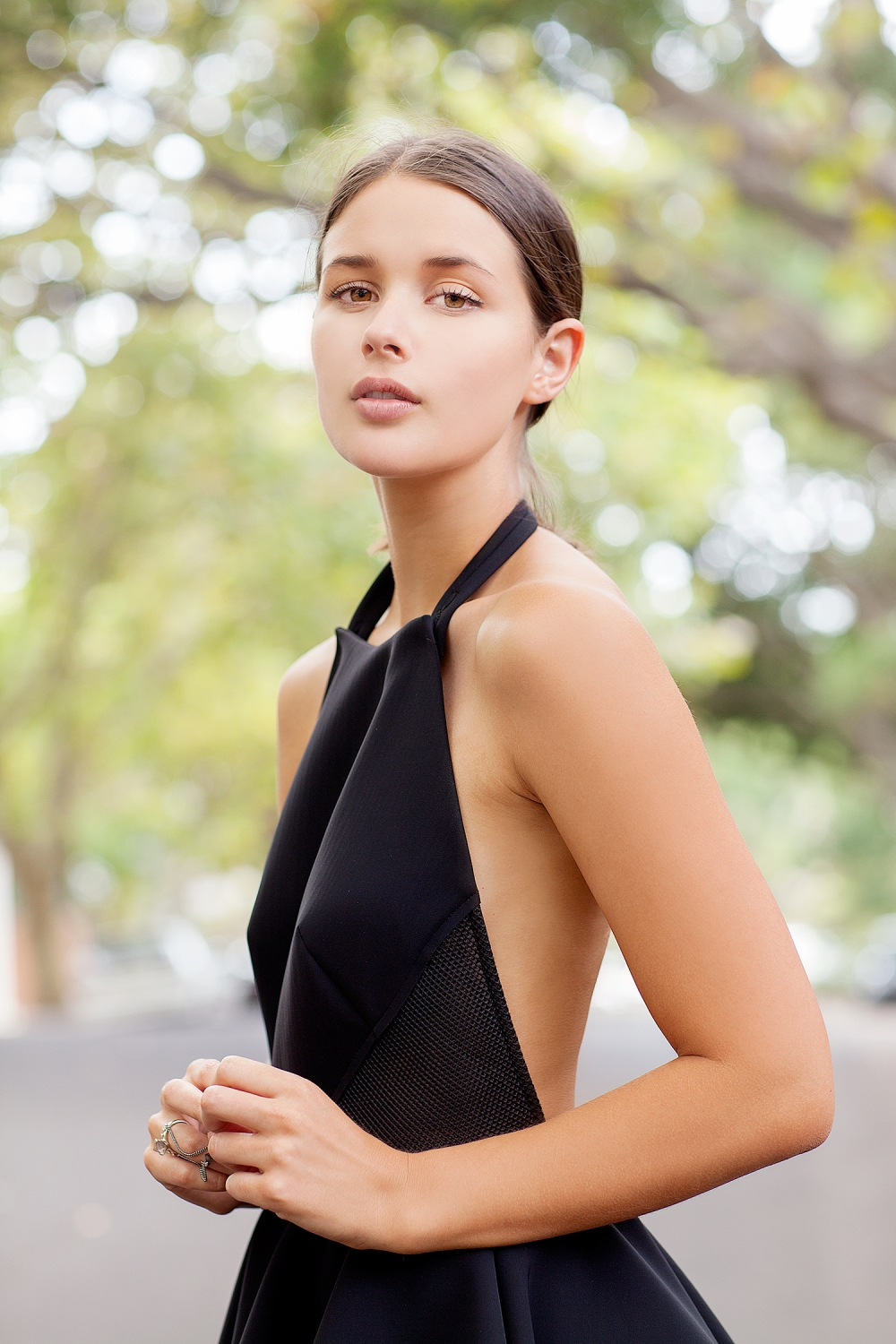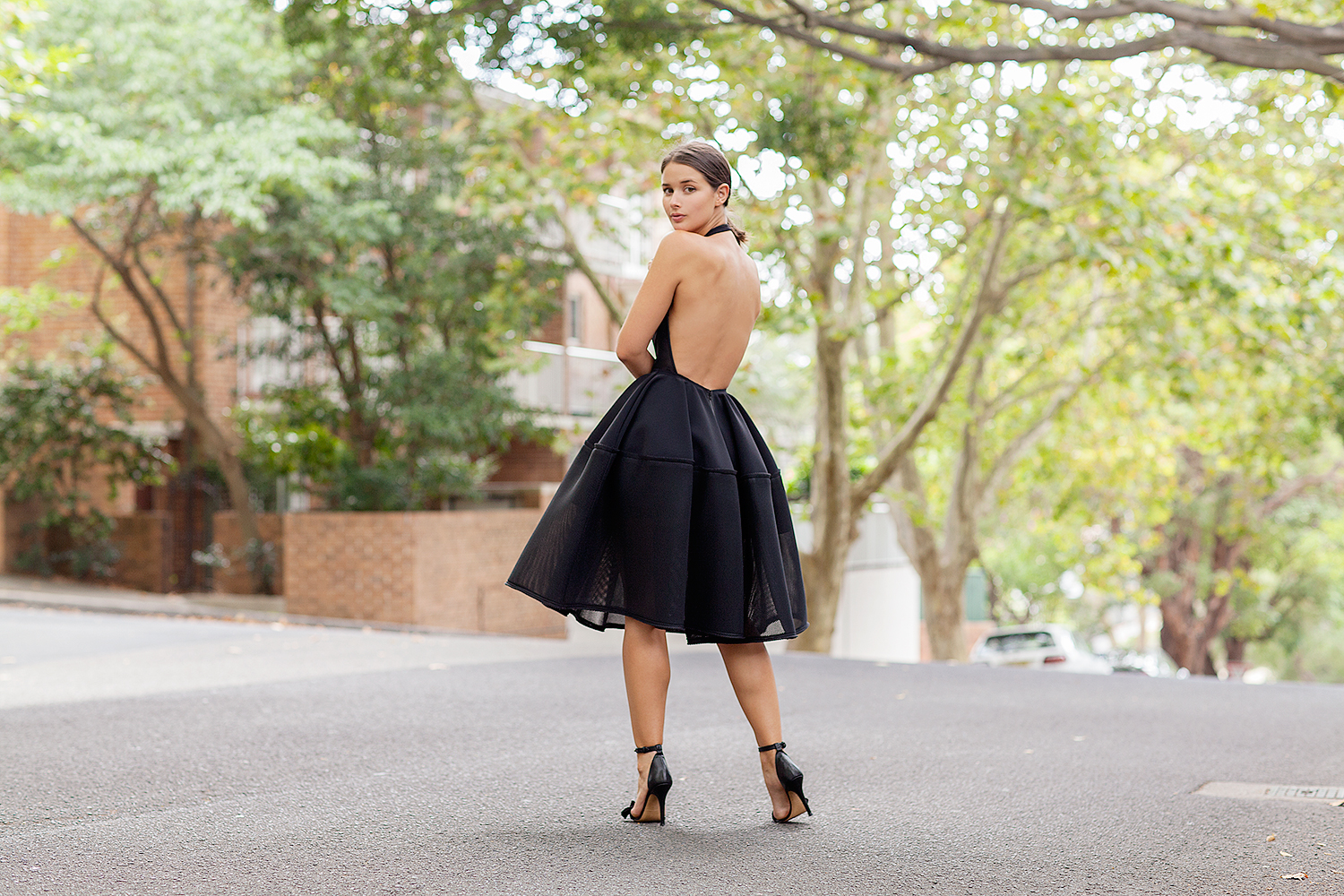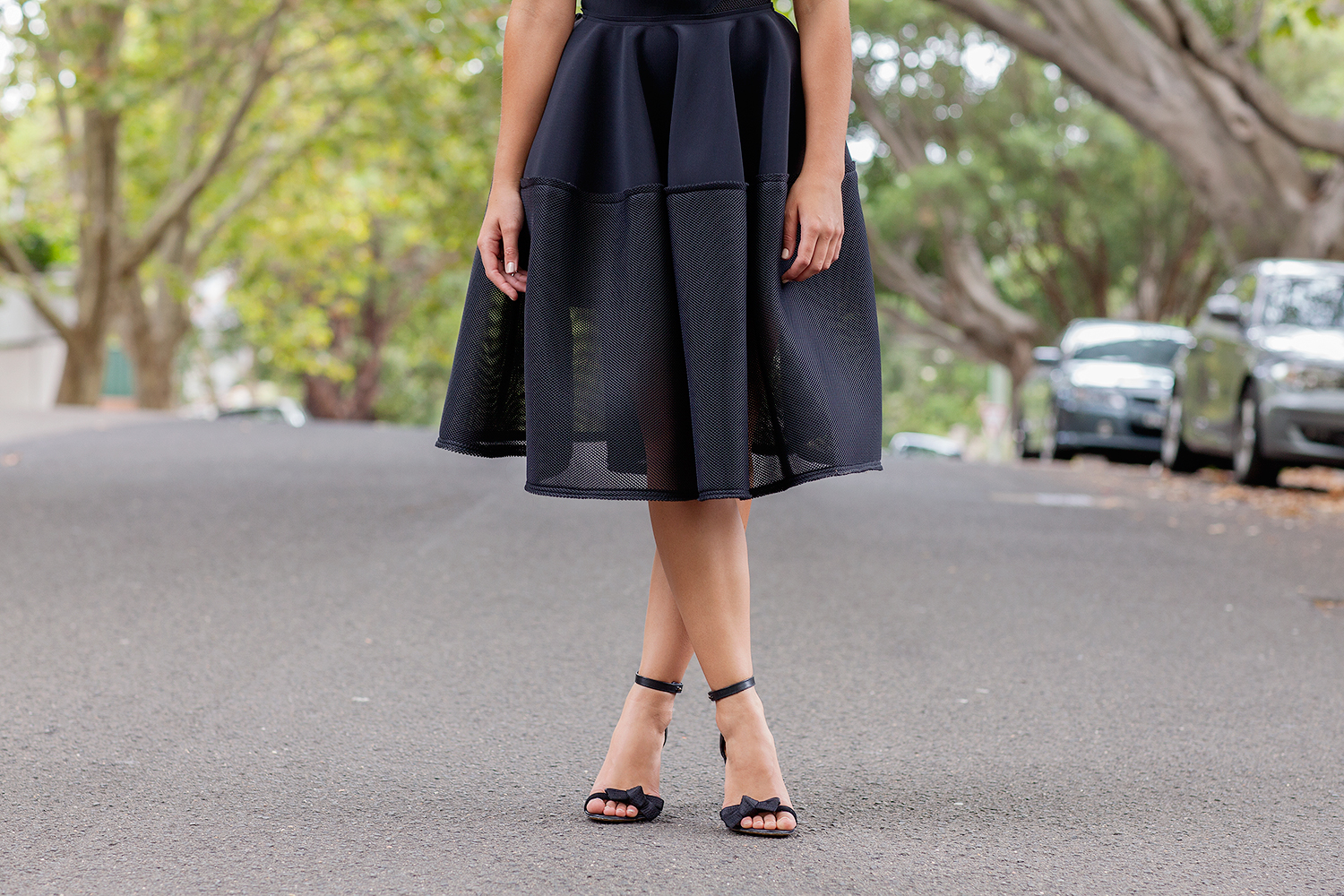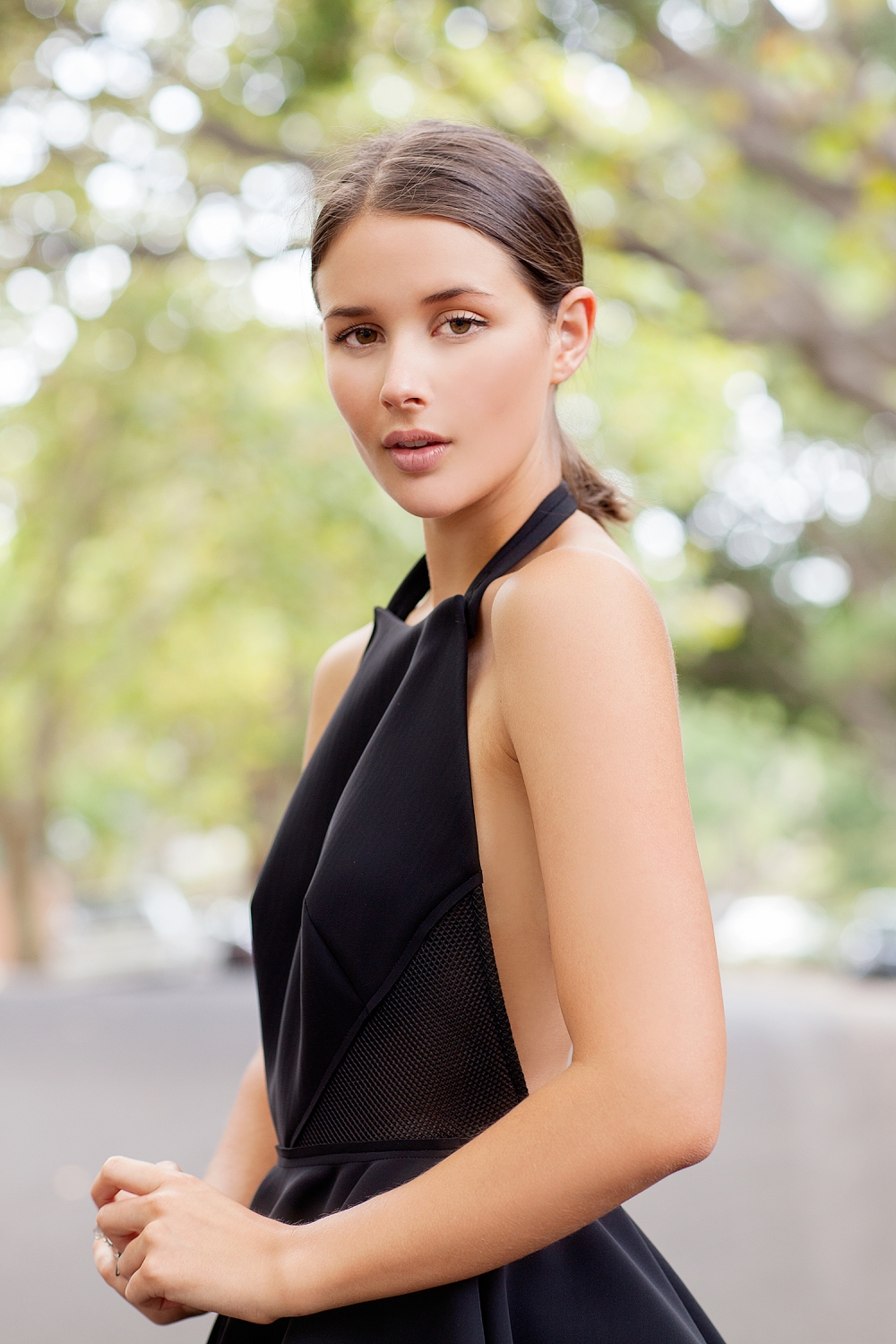 Scanlan Theodore dress, Isabel Marant heels, Maniamania ring
The only bows you'll see me wear are on my feet.
I'm pushing my girly boundaries in this number but absolutely adore this artpiece of a dress by Scanlan Theodore. Worn to the David Jones AW14 launch a few weeks ago I'm trying to work out other occasions I can bring this one out again. I'm going with more of a long term plan. There are some pieces that you just cant part with, even if you only get to wear them once every blue moon.
– GET THE LOOK –
BLACK, BACKLESS AND LADYLIKE
Maurie and Eve, Saint Laurent, IRO, Backstage
Photos by Nicole Cooper