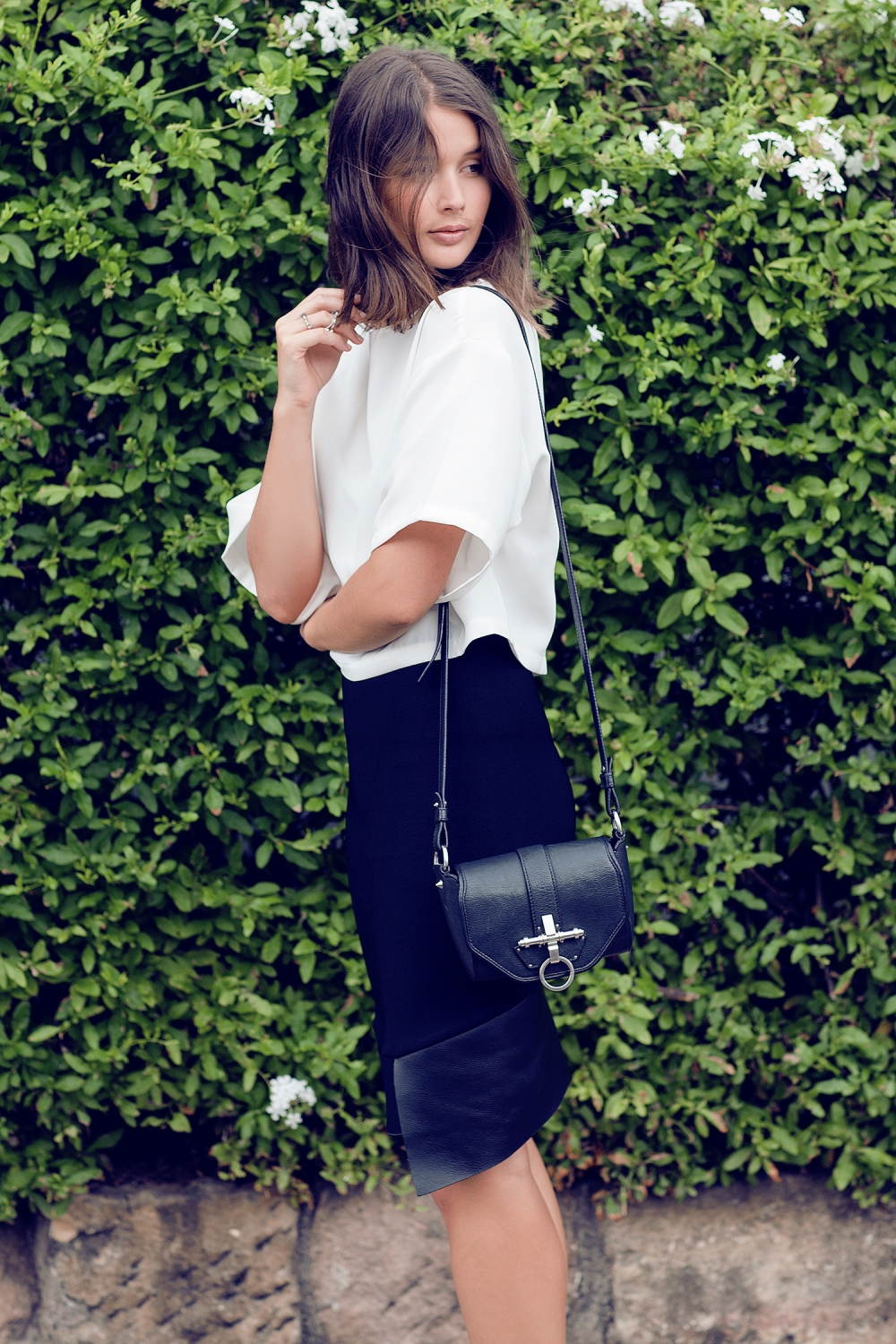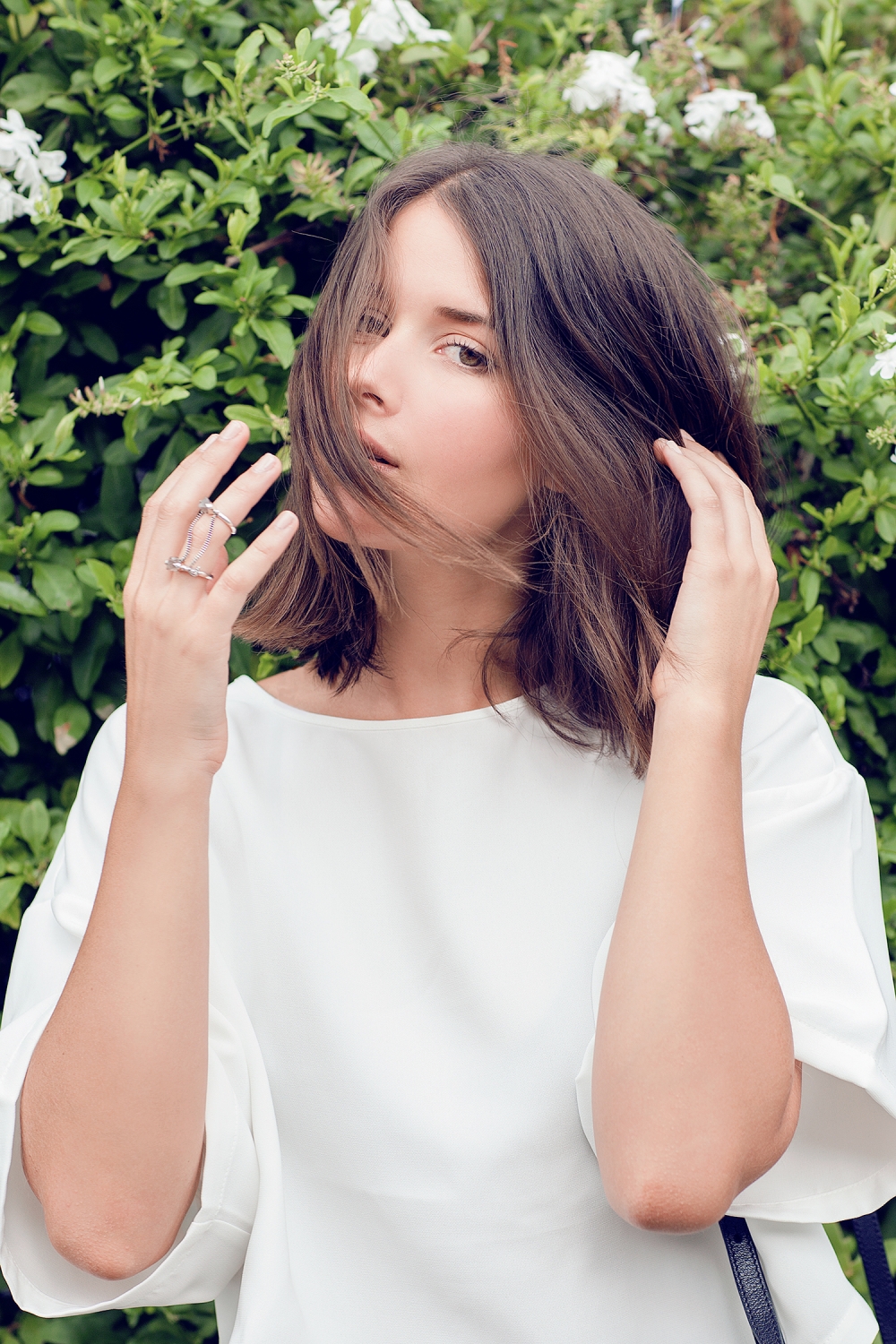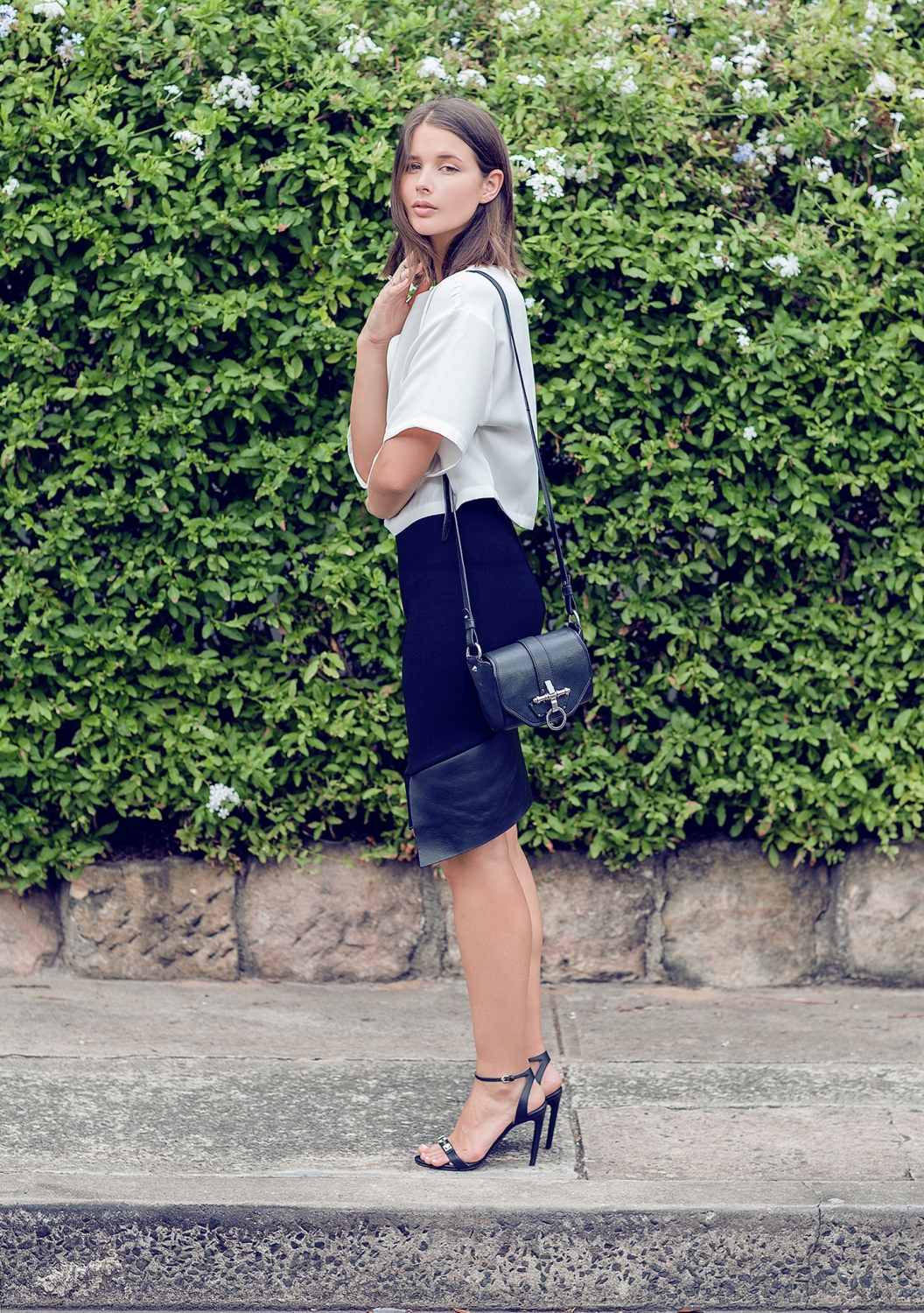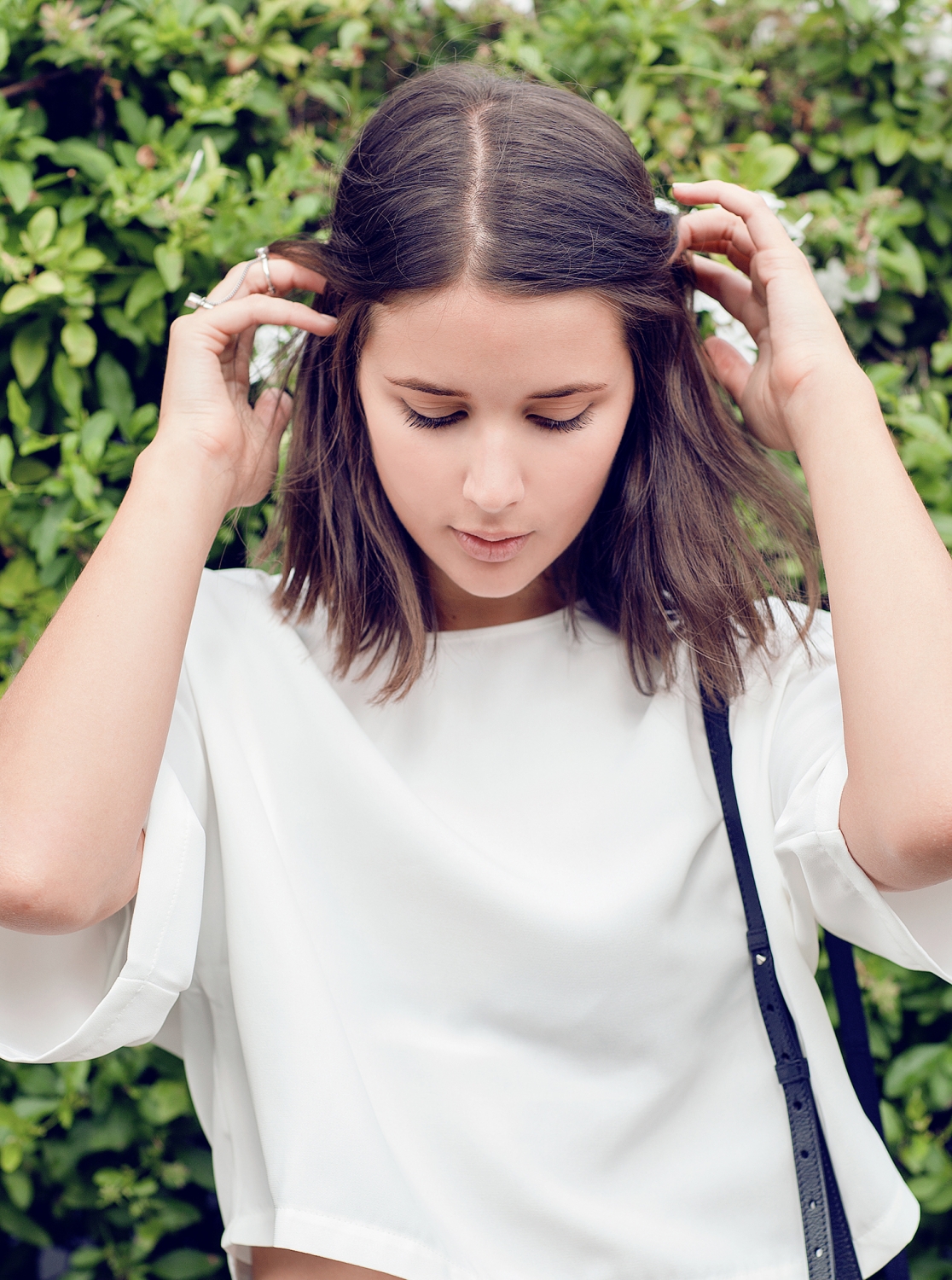 ASOS top, Dion Lee skirt, Proenza Schouler heels from Tuchuzy, Givenchy Bag, Maniamania ring
A complete sucker for white flowers, i'm also drawn to lush green hedge to make my black and white outfit pop.
Colour for the garden, not for the wardrobe.
This is an outfit that shows that you can mix your highs and lows with perfect cohesion. You wouldn't have guessed this top was from Asos right? I picked up a few 'fashion tops' from the online store lately as felt a gap in my wardrobe, created because I rely so heavily on my basic cotton tops to put my outfits together that I was lacking more tailored pieces.
As you wear through tops more quickly than other pieces, I prefer to pay less for tops and put the money back into skirts, pants and jackets.
Photos by Nicole Cooper