romance was born
well arn't they a bit of fun! they're obviously going for an editorial direction as there is really nothing you can actually wear. very octopus' garden.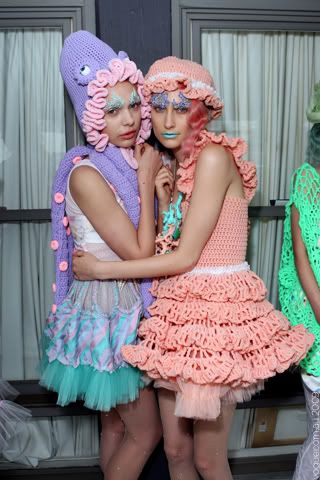 Sara Phillips
i havn't heard too much about her before (shame on me!). but i really like this show. i do enjoy pastels and so this was right up my alley.
after some research – turns out she IS quite new with her first collection debuting in 2007. but she's been featured heaps in some of my favourite magazines… i obviously need to pay more attention.

Julie Grbac
i am sooooo impressed. this is her very first solo runway show and its just so pretty & beautiful!
being a brisbane girl she's actually come into my work (ladies retail store) and i'd just like to mention that she's truly lovely!

karla spetic
source: vogue.com.au