My first blog feels like im on a first date. nervous and excited with a little butterfly action. So i'll give you an overview of what and who i love, style wise, so you can make an informed decision on if you'll ask me out again.
Erin Wasson is a goddess! i love how she is so raw and real. The Californian lifestyle is very similar to Australia's so her style is also very relatable and easy to wear.
She has also helped me embrace my natural wavy/crazy hair.

Vogue Paris' Fashion Director, Emmanuelle Alt also has a style that i'm currently loving. she comes across so in control and powerful. "dont f*ing mess with me" come to mind. clearly comfortable with who she is, a trait i try to possess.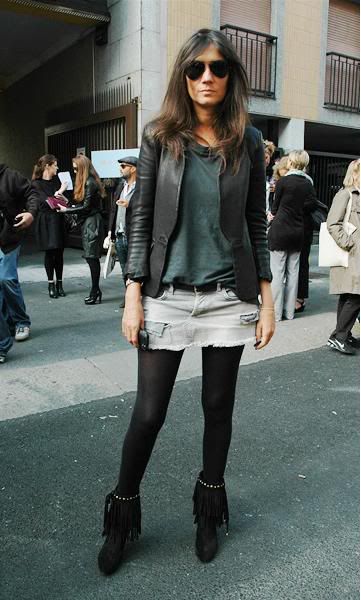 (really want her boots!!!)
These two need no intro, but alas they are my bread and water of inspiration. if you havn't gotten a copy of 'influence' by now PLEASE get it! you will love them even more. one of the things i love about these girls is their clear avoidance of stupid trashy media attention. im torn as i hate that they're constantly harrassed by the paps but i love to see what they're wearing.