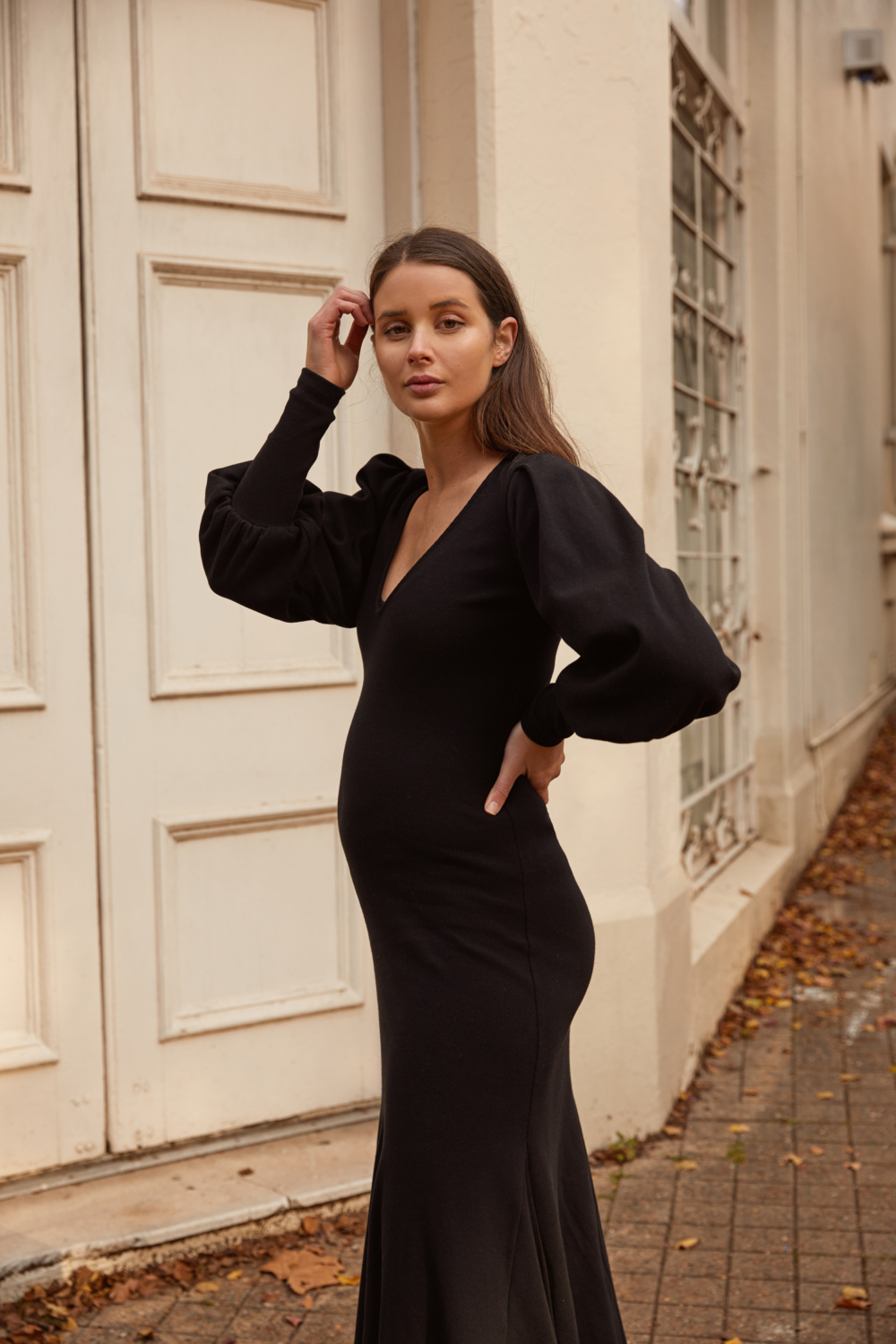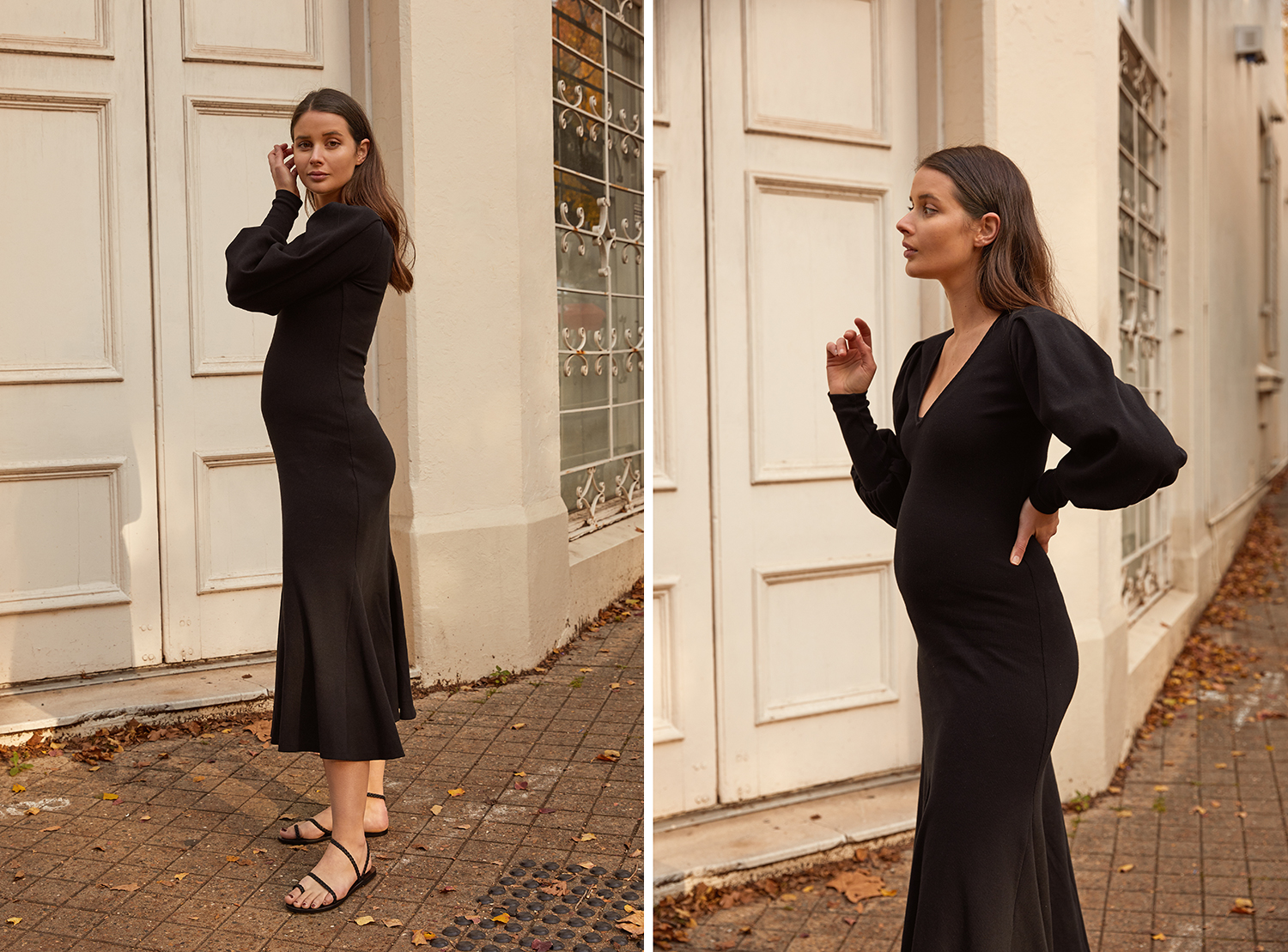 Wearing: Beaufille Dress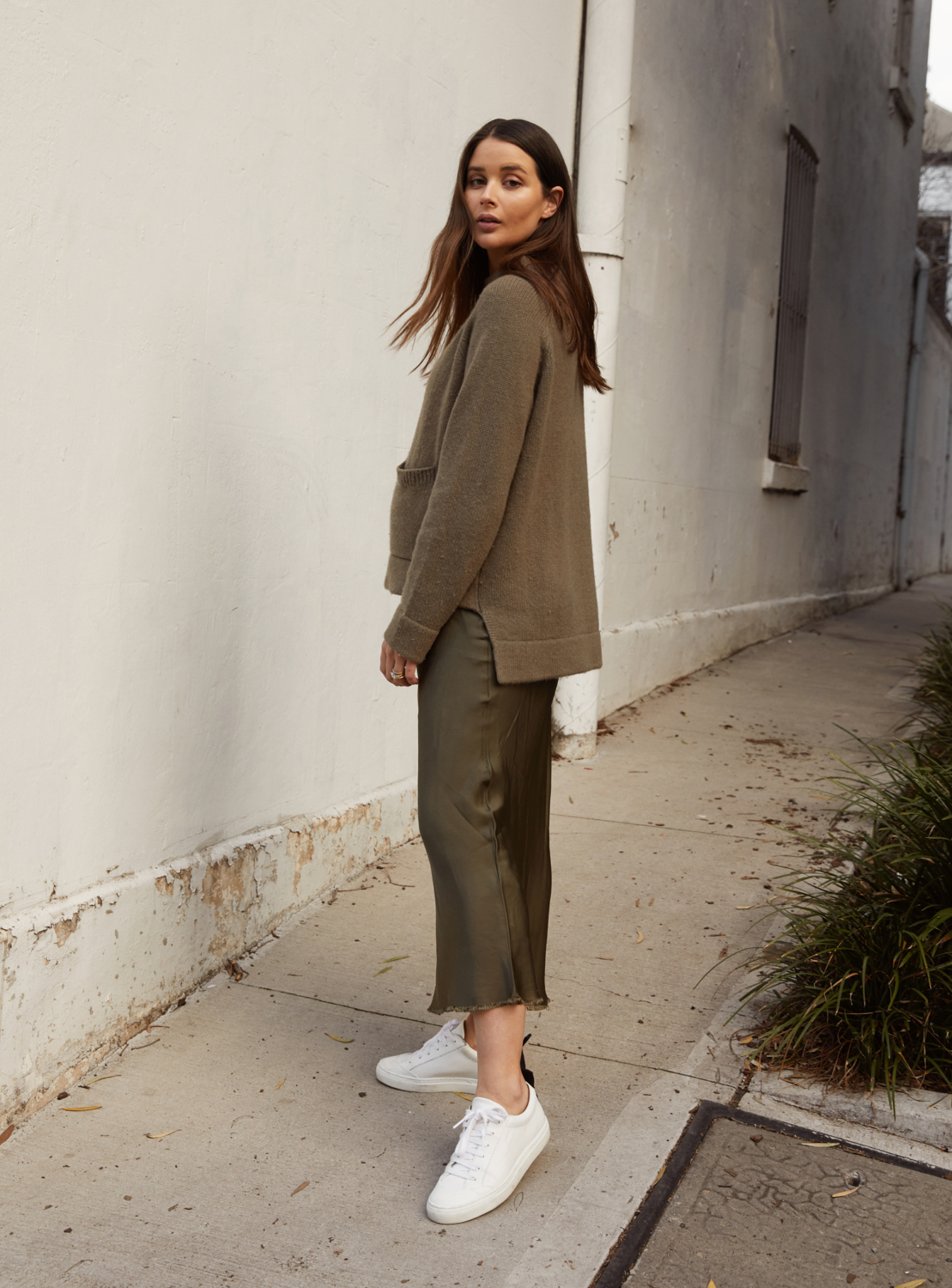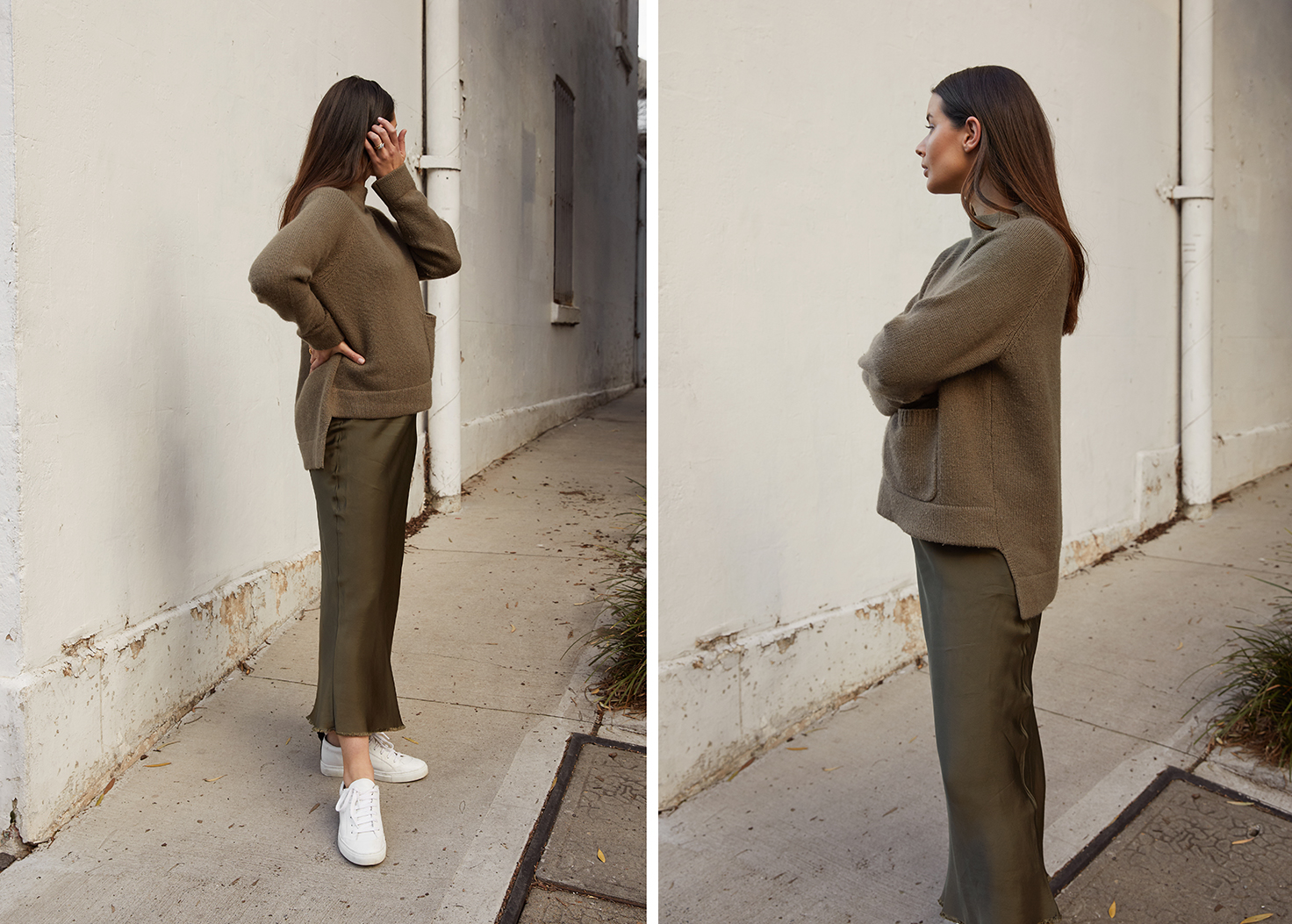 Wearing: Joseph Knit and Paris Georgia Slip Dress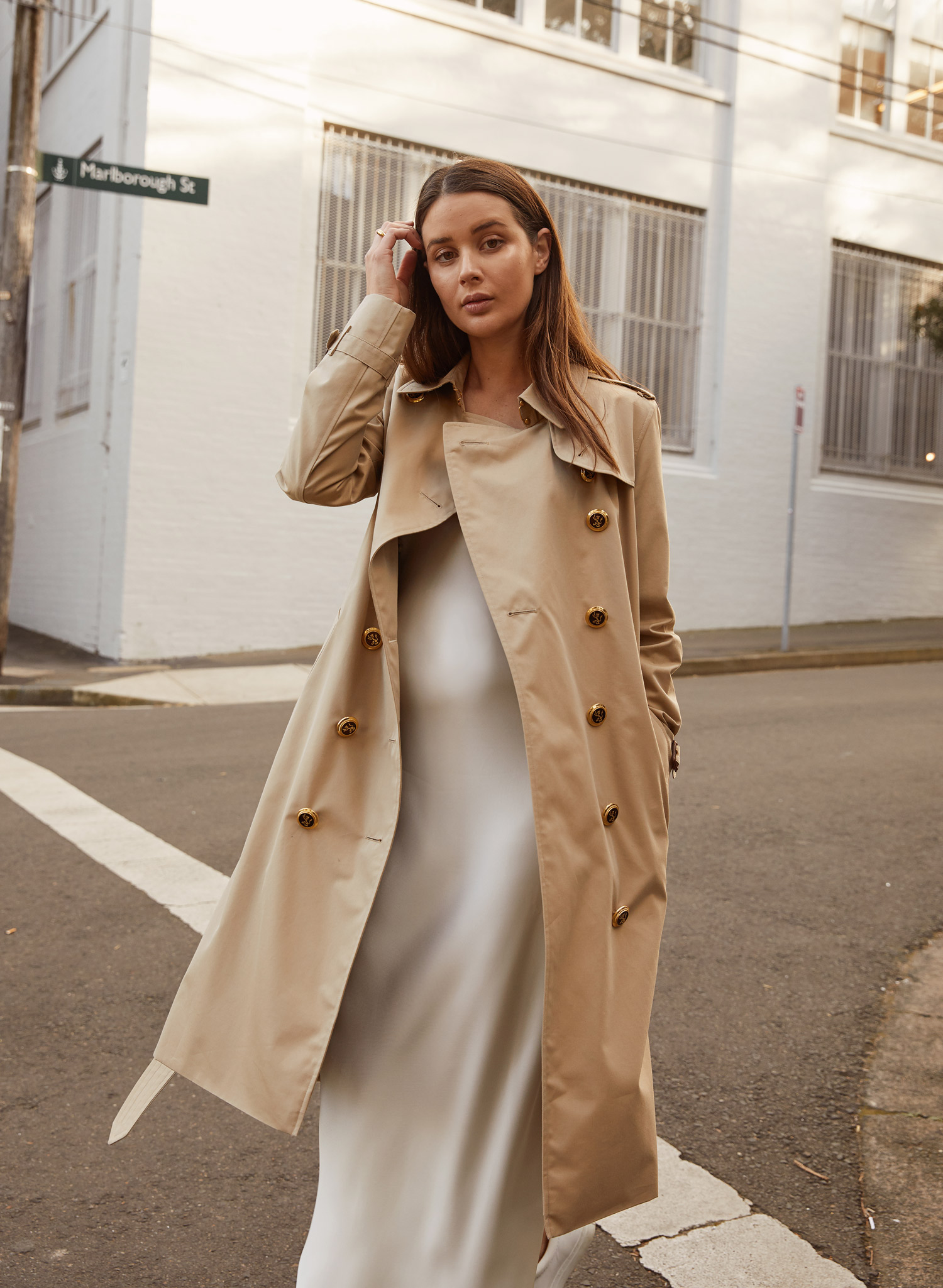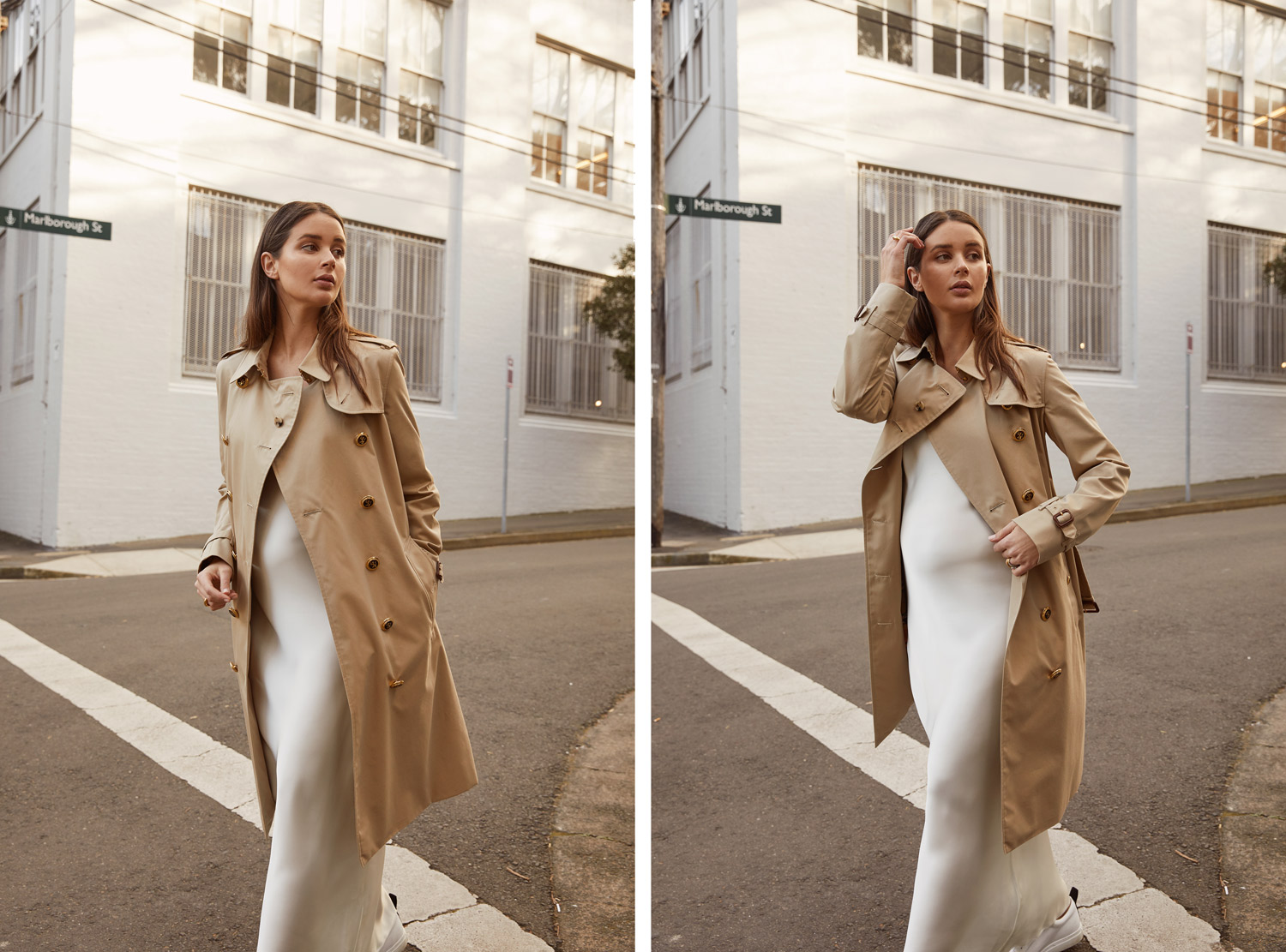 Wearing: Burberry 'Kensington' trench and Paris Georgia slip dress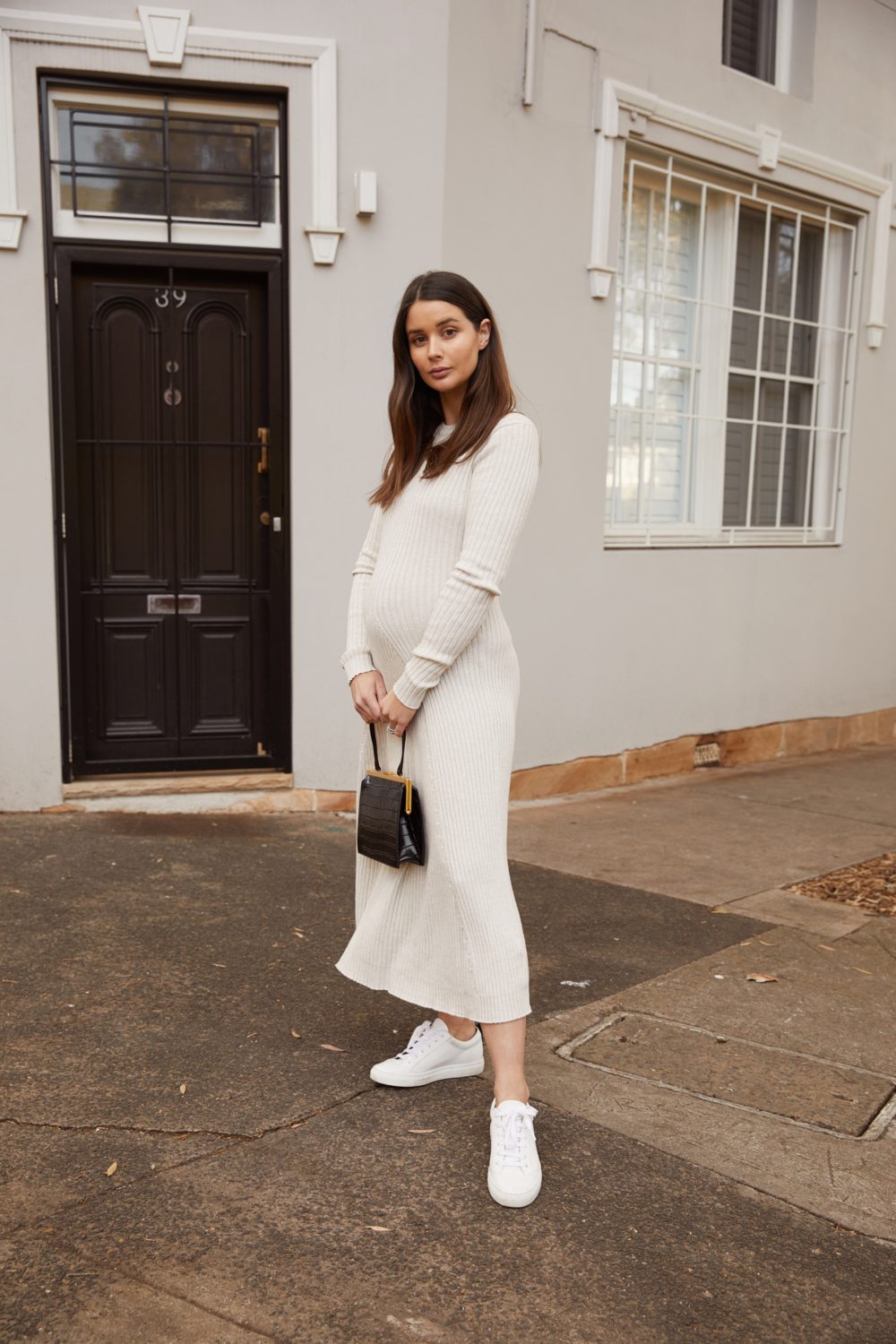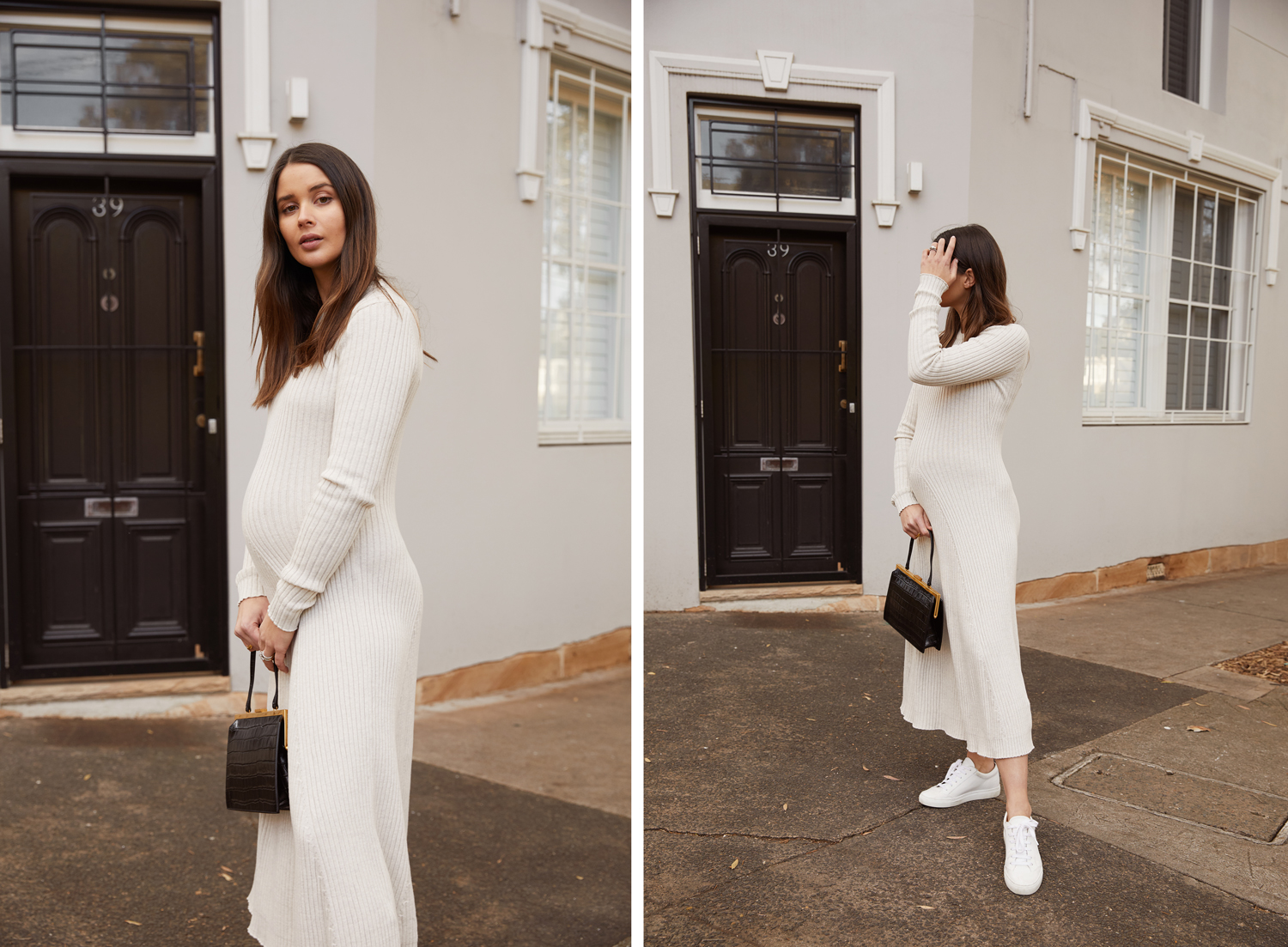 Wearing: Anna Quan dress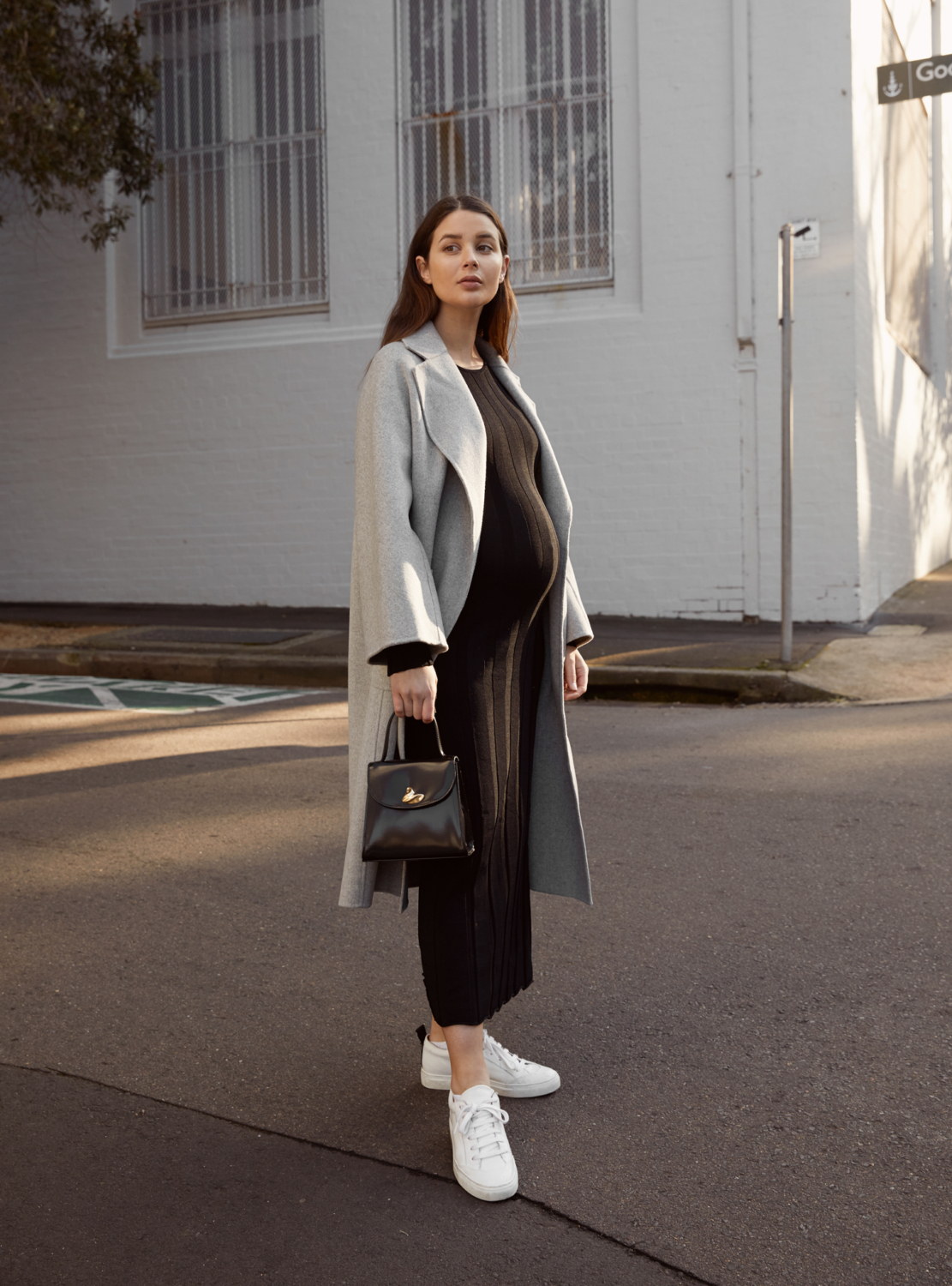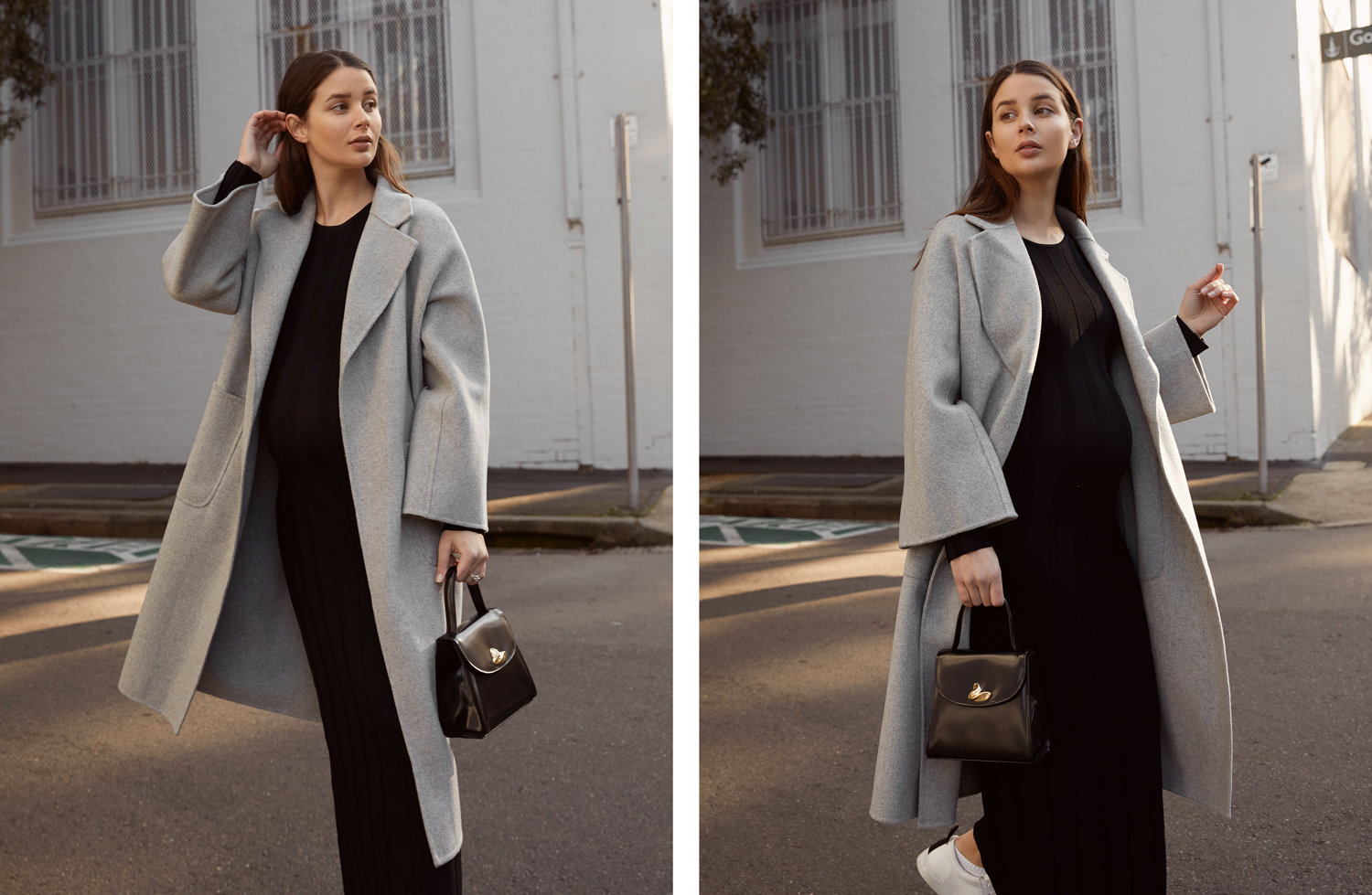 Wearing: Toteme knit dress and The Curated coat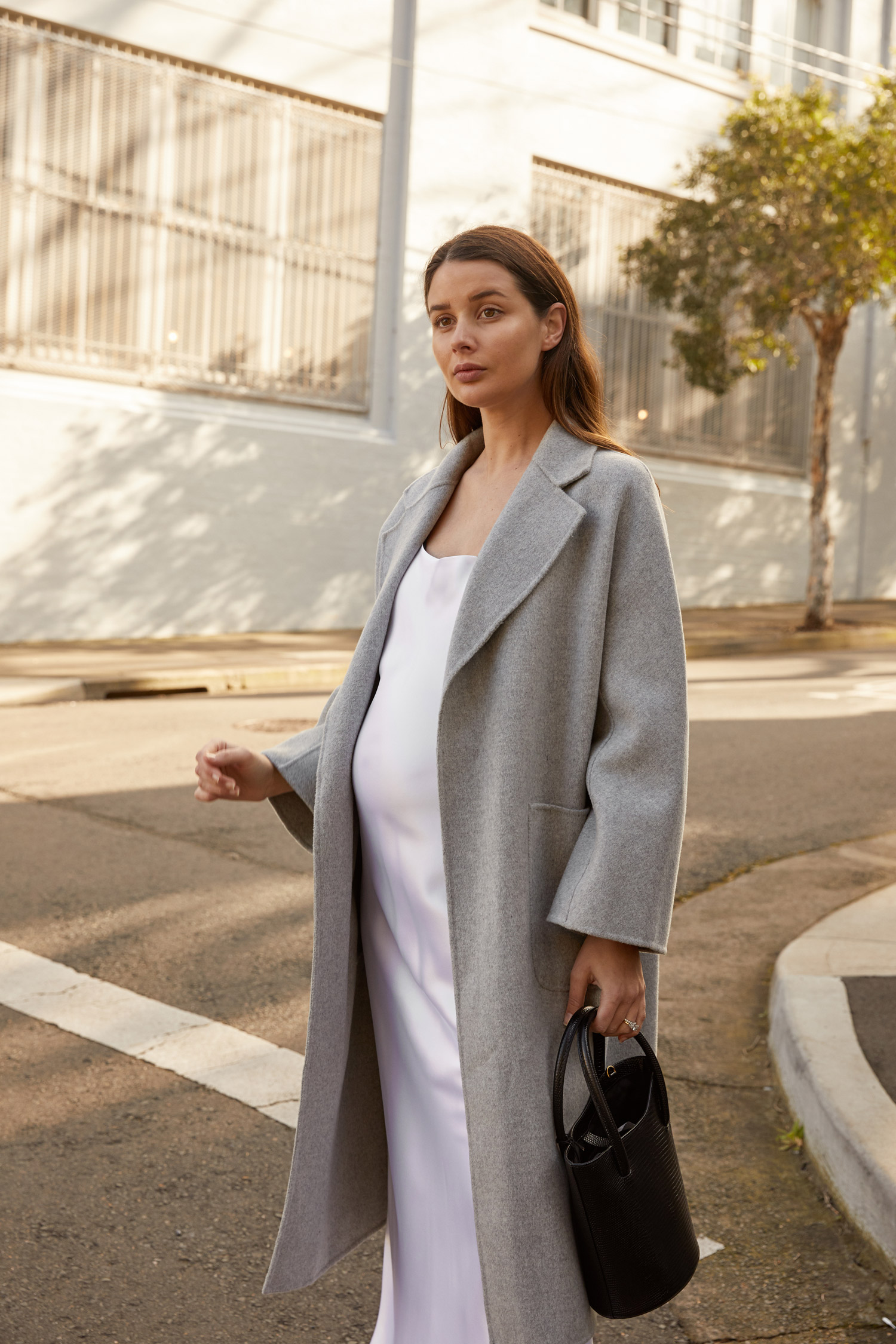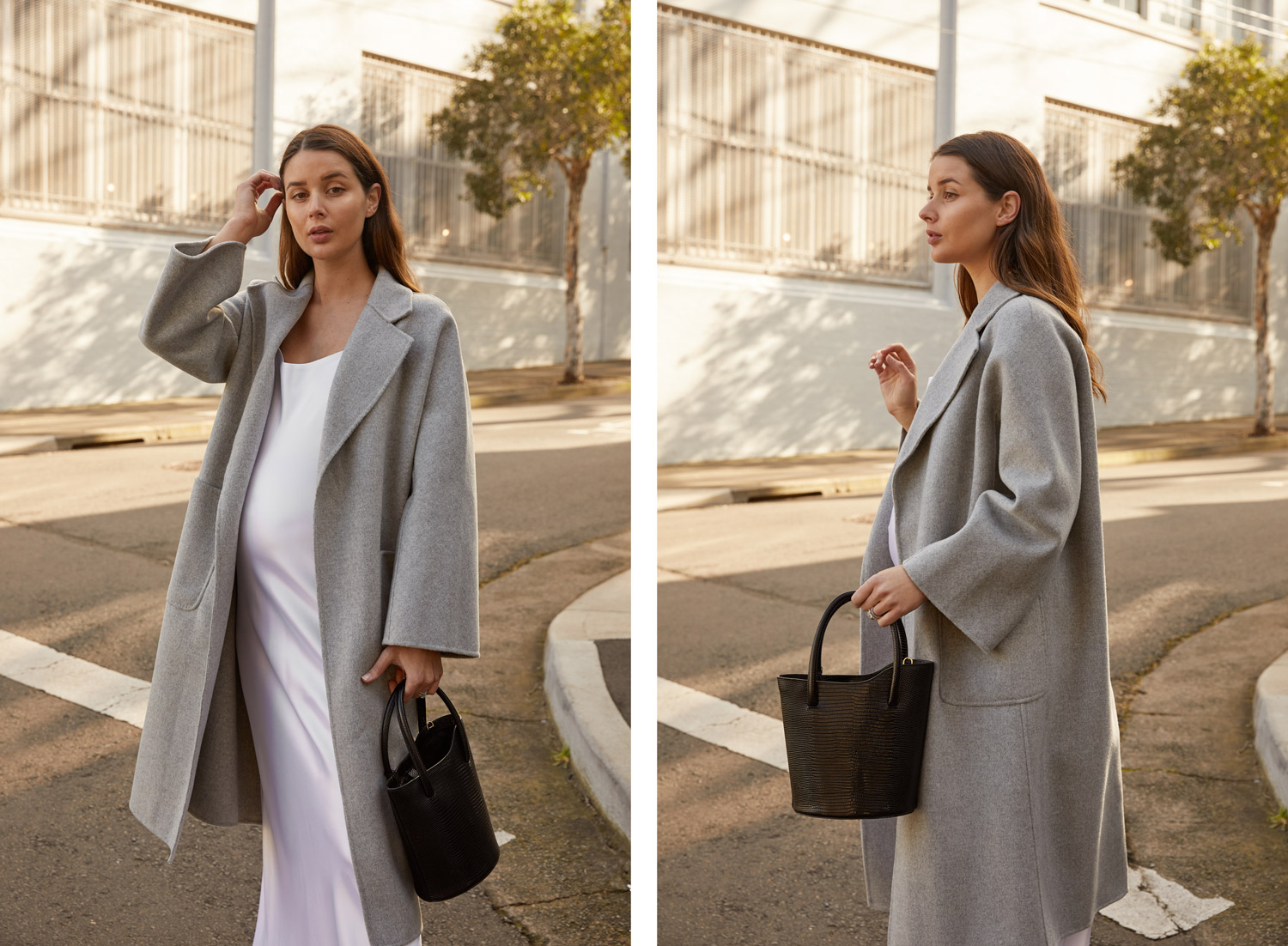 Wearing: Michael Lo Sordo slip dress and The Curated coat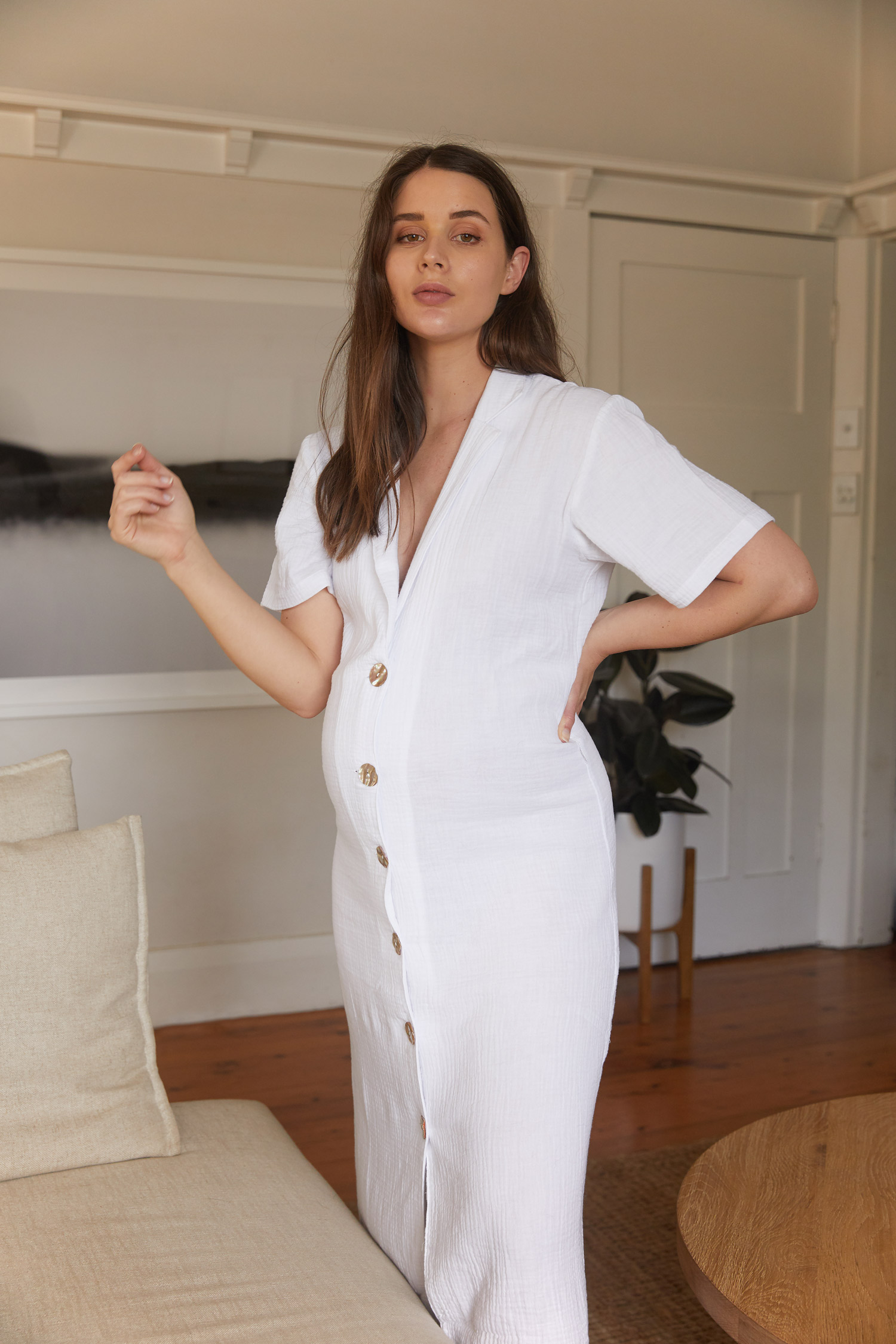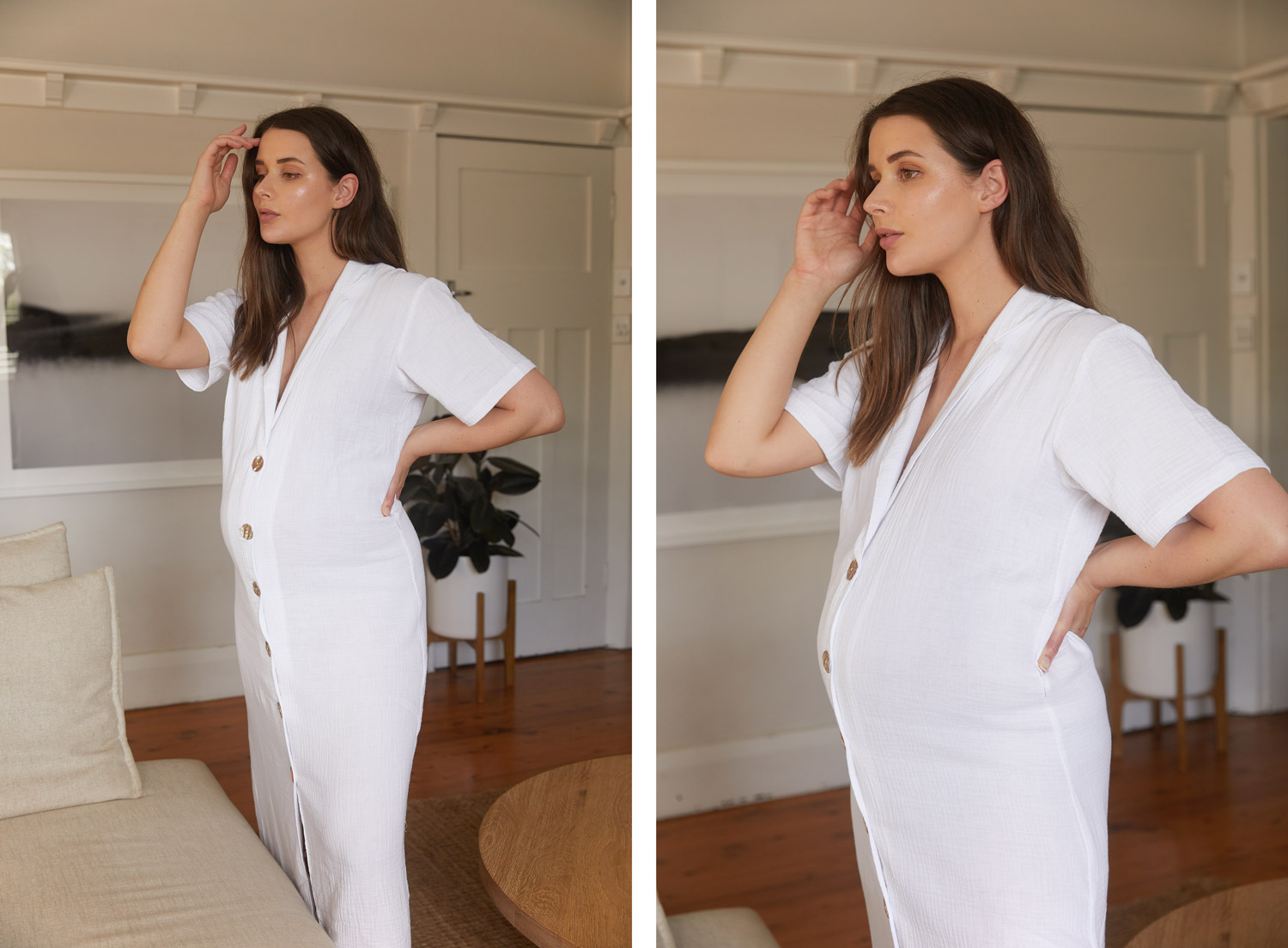 Wearing: Maurie and Eve dress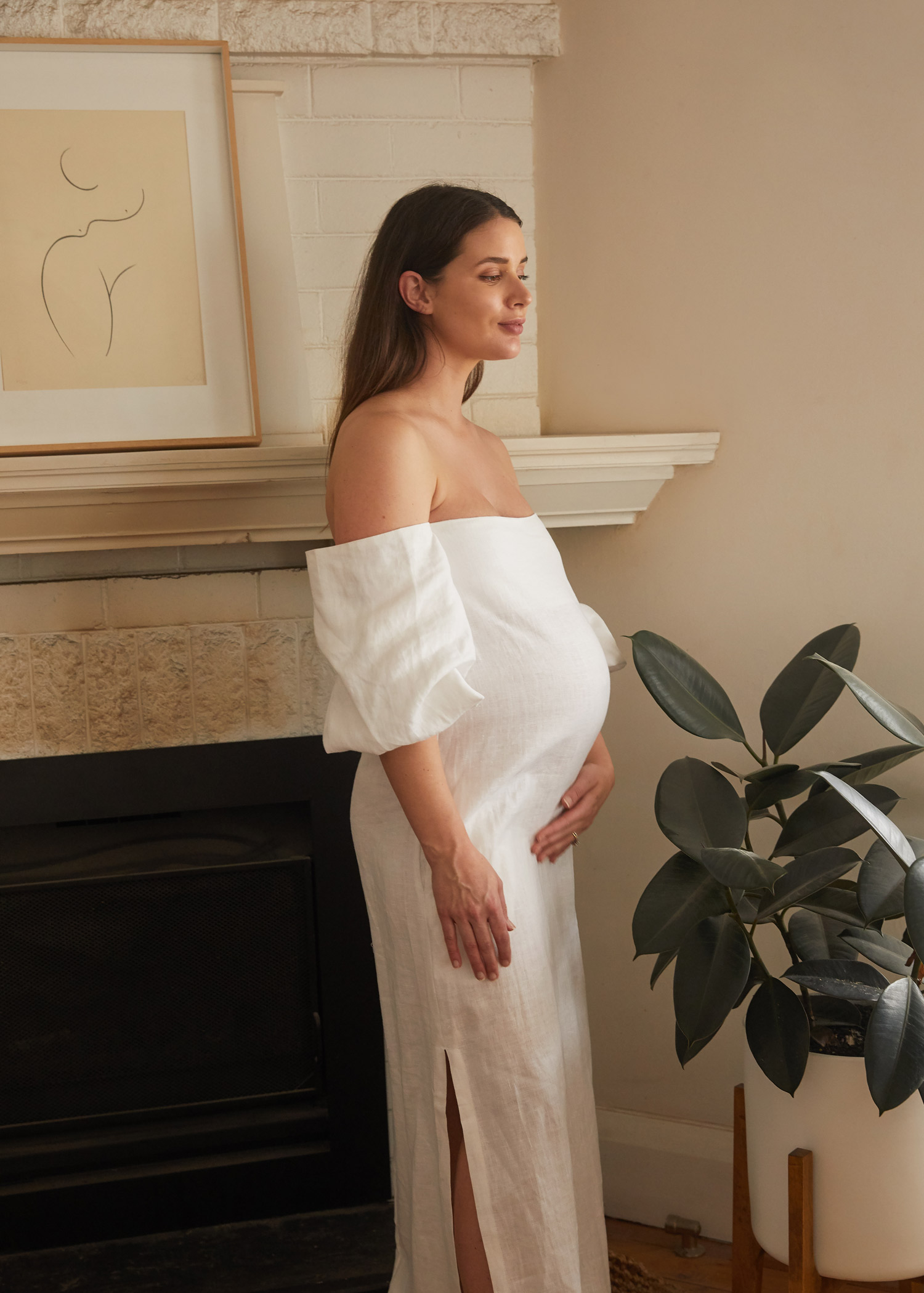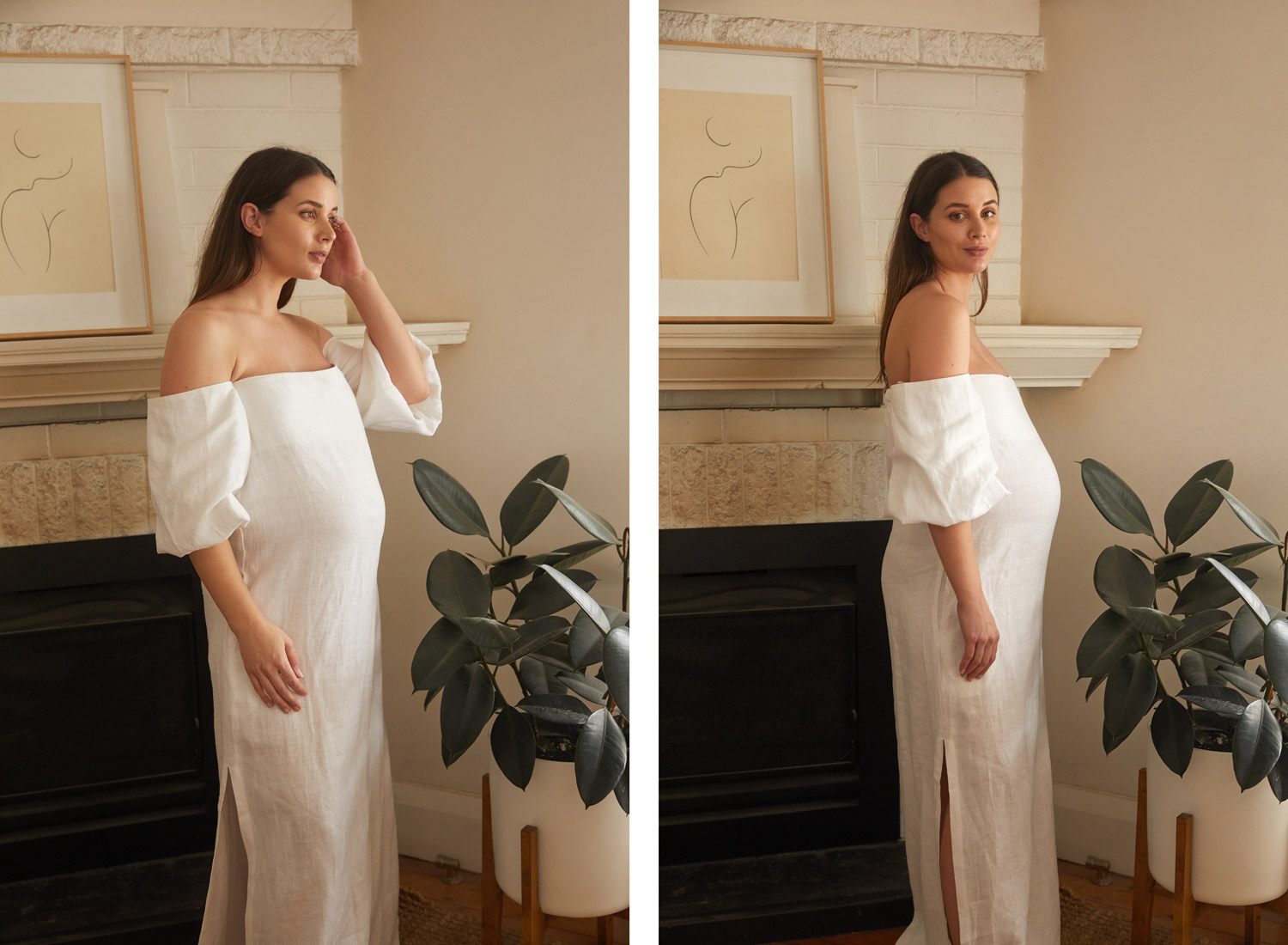 Wearing: Maurie and Eve dress
Well hasn't time flown! I've been meaning to put this post together for some time, but #exhausted and #priorities. At least i'm getting in before the baby comes!
I'm currently 35 weeks, so almost there, and its been a real eye opener to dressing for a new body shape.
I thought being pregnant over winter would be fantastic, full of over oversized knits and coats to hide the early stages. What I didn't realised was how quickly I would grow out of jeans and pants, and how much I relied on these pieces in my wardrobe. I also haven't gone down the maternity jean and pant option, I'm sure they're great, but for now I'm making it work without them.
So, it left me with only few choices, which have included knit and cotton ribbed dresses, knit skirts that have an elastic waist that I wear under the bump and slip dresses that have a bias, and then layer, layer, layer.
My top tips for pregnancy dressing:
Hug the bump. Pre-pregnancy I usually avoided tight fitted clothing, but during pregnancy going for something that hugs your curves feels much more flattering than a looser option, especially over winter. I think this is also more applicable to pieces in a longer length, which is what I go for. If its a shorter dress where your legs are out then I think a looser dress is pretty cute, or if its a summer dress with your arms uncovered then you could also get away with going for something more loose.
Layer with a light jacket, open shirt, trench or coat. Having that layer over the top of something a little more figure hugging breaks up the look and I like how it kindly hides my hips and bum.
Utilise as much of your wardrobe as possible. I've been trying to be really conscious with my pregnancy shopping and have only added a couple of new pieces. Its easy to get excited and want to add in lots of new pregnancy pieces, but I've been able to utilise a lot of my normal wardrobe. In particular have survived with my bias slip dresses acting as the base of an outfit most days. Now that i'm towards the end I'm also taking into consideration pieces that will be comfortable over summer that are breastfeeding friendly, which is a whole other styling consideration.
Being in the maternity headspace has opened up my eyes to the fact that this is such a confusing area to shop for, especially if you don't want to buy from a maternity brand. To make life a little easier, I've put together a Maternity collection over at The UNDONE, where everything is bump friendly.