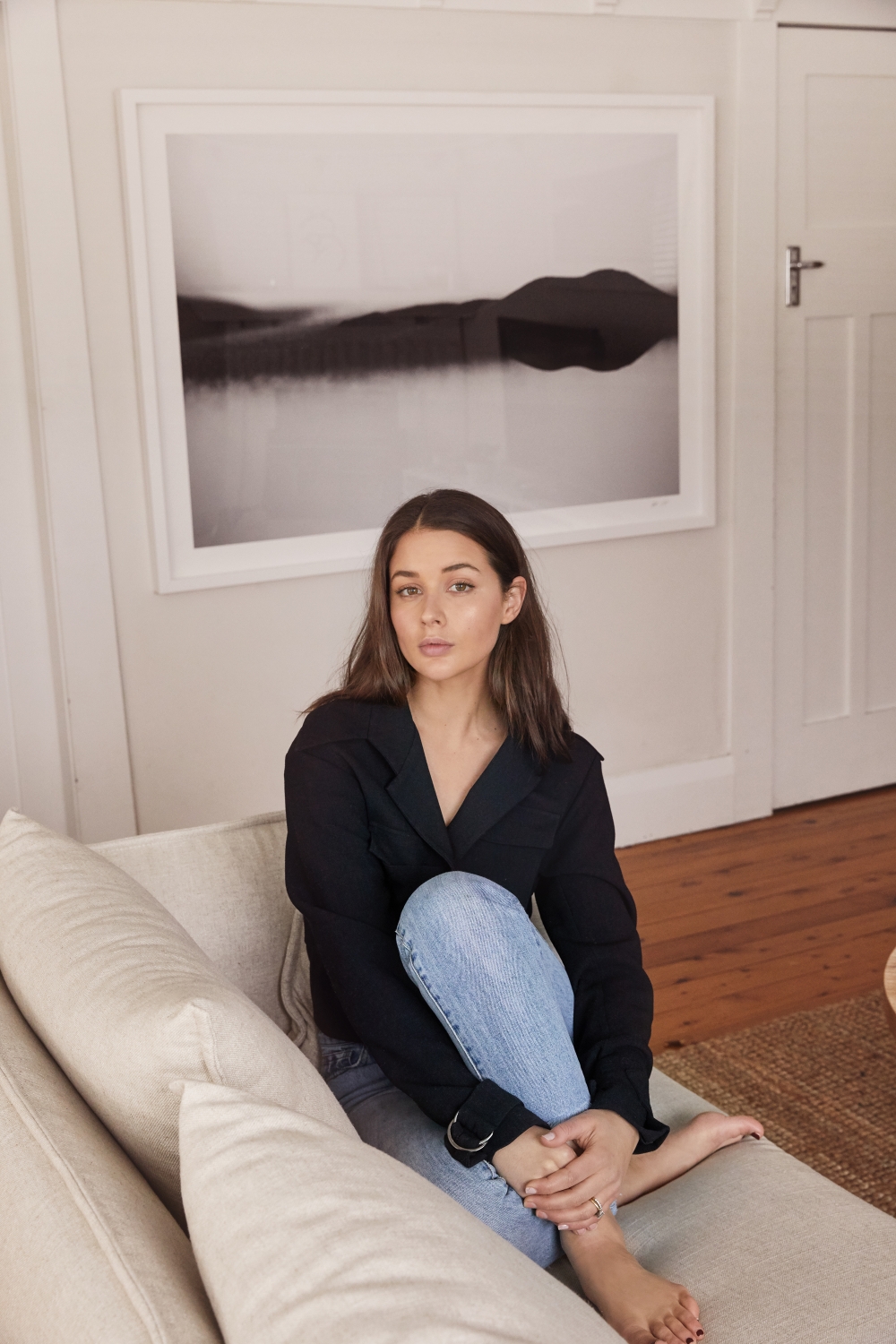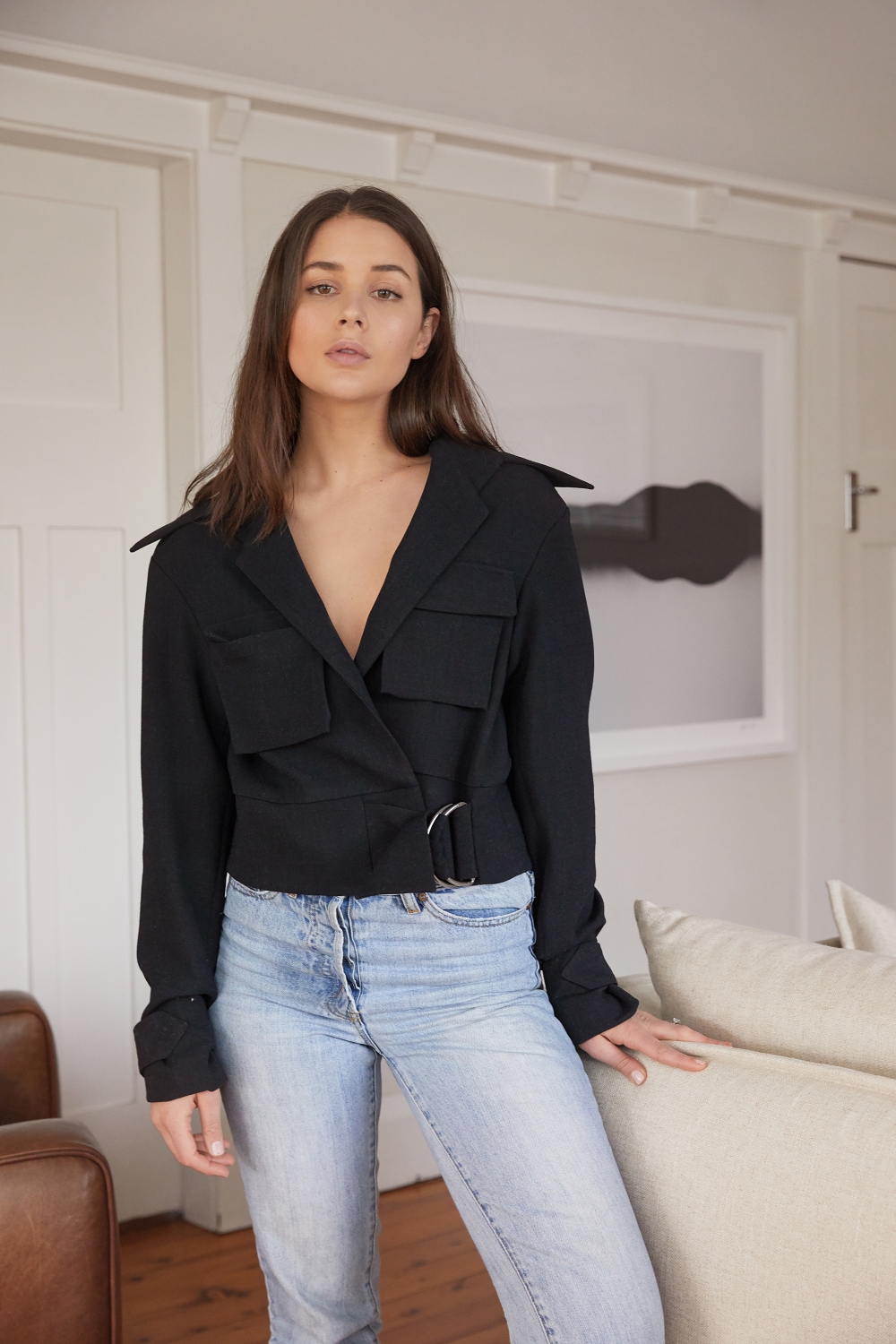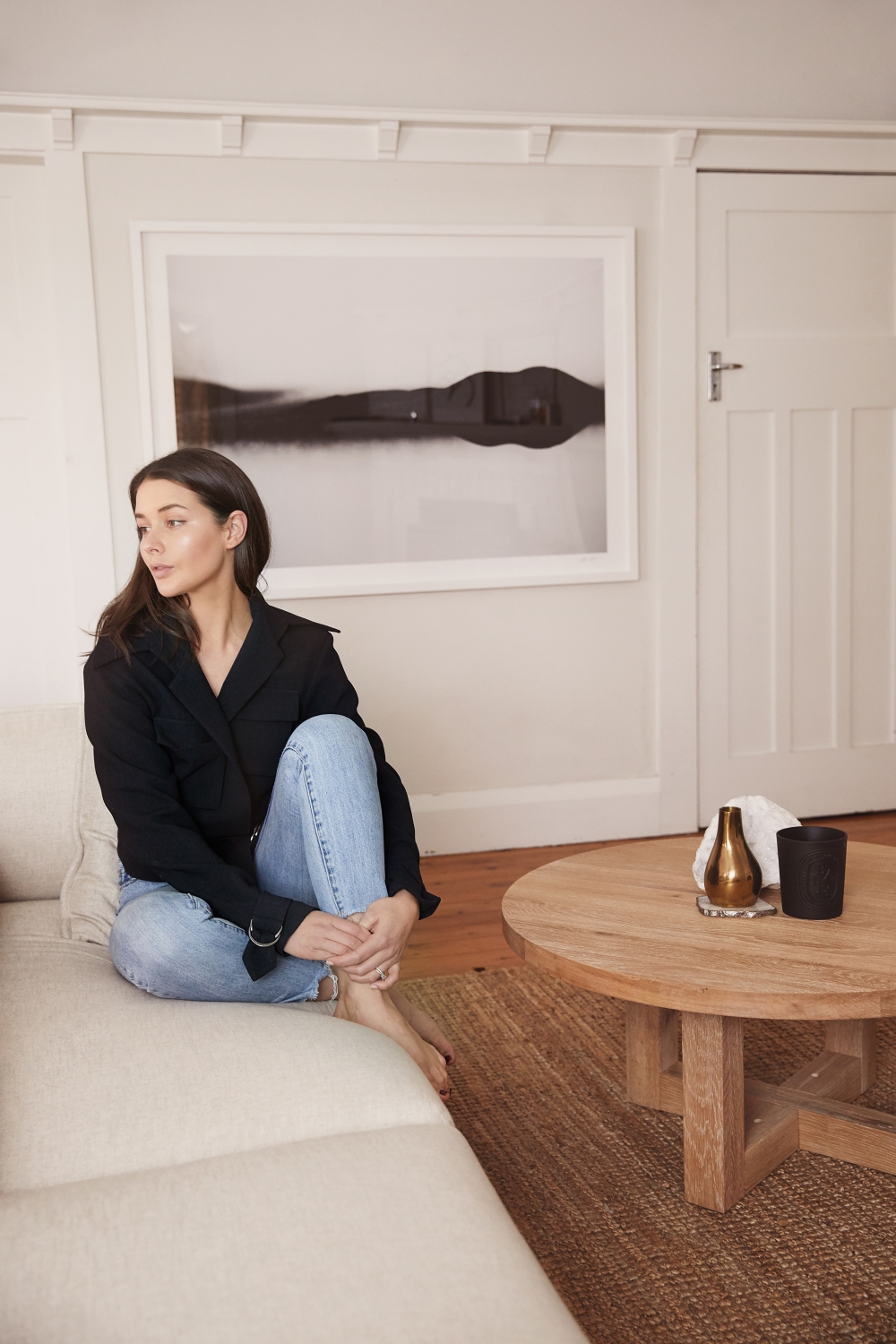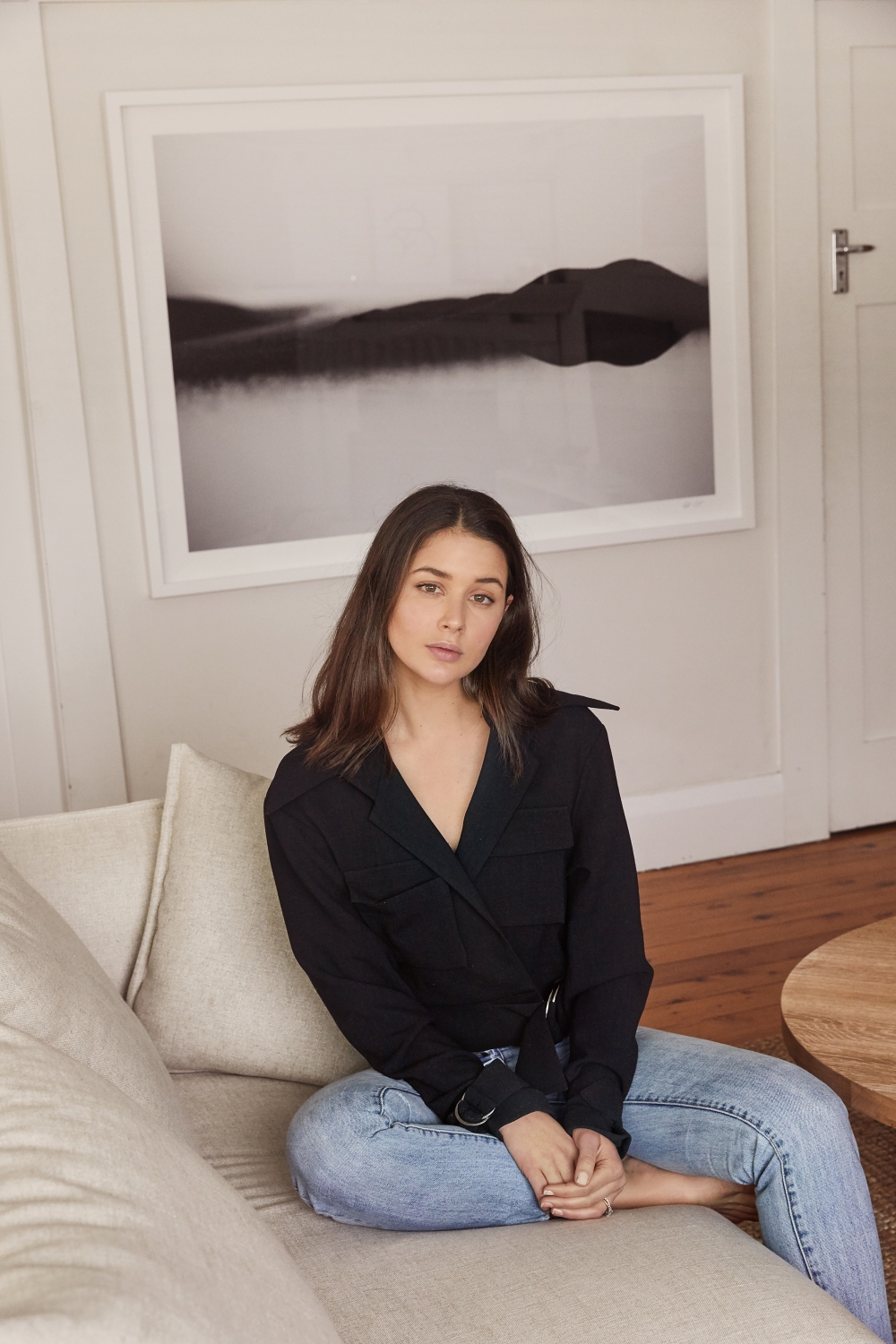 Wearing: Paris Georgia jacket and Camilla and Marc jeans 
You'll find two different art themes in my home. My husband's beach, surf art and my abstract, minimal art. Our living room is a true testament to this.
I'm so in love with this large scale black and white print by Nick Leary, for King Living, which fills the main wall of our living room, and brings some refinement to our most loved, and used space.
We recently re-did our living room, painting our fireplace (and eventually want to put in a working fire), a new rug, coffee table, side table, and perhaps the best piece of all, a new cream sofa from King Living.
I was so nervous, as with our large black dogs that I had made a terrible, completely impractical choice, but am so glad I went with this colour as it brings so much lightness and warmth to the room. And I also found a linen table cloth in a an almost matching colour that I throw on for dog safety purposes!
This large scale print with its additional of black, picks up the black fireplace, small details on the coffee table, and we'll eventually also be switching the door handles for black ones which tie in nicely.
We still have my husbands surfer and dolphin art piece (not pictured) that has been perfectly cropped out of these images, but that's love right? Its all about balance.
*In collaboration with King Living 
Photos by Ana Sunday-Tanedo