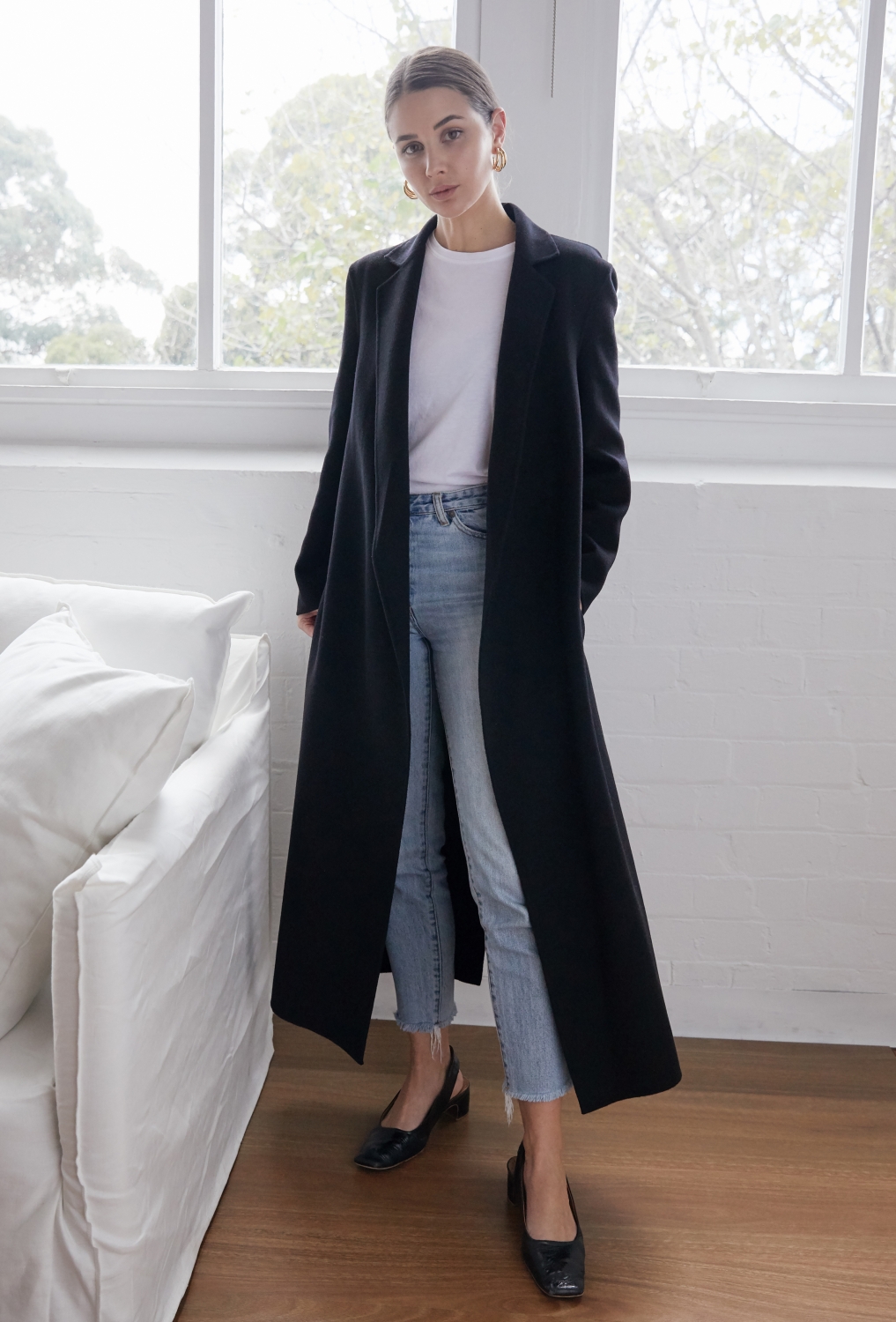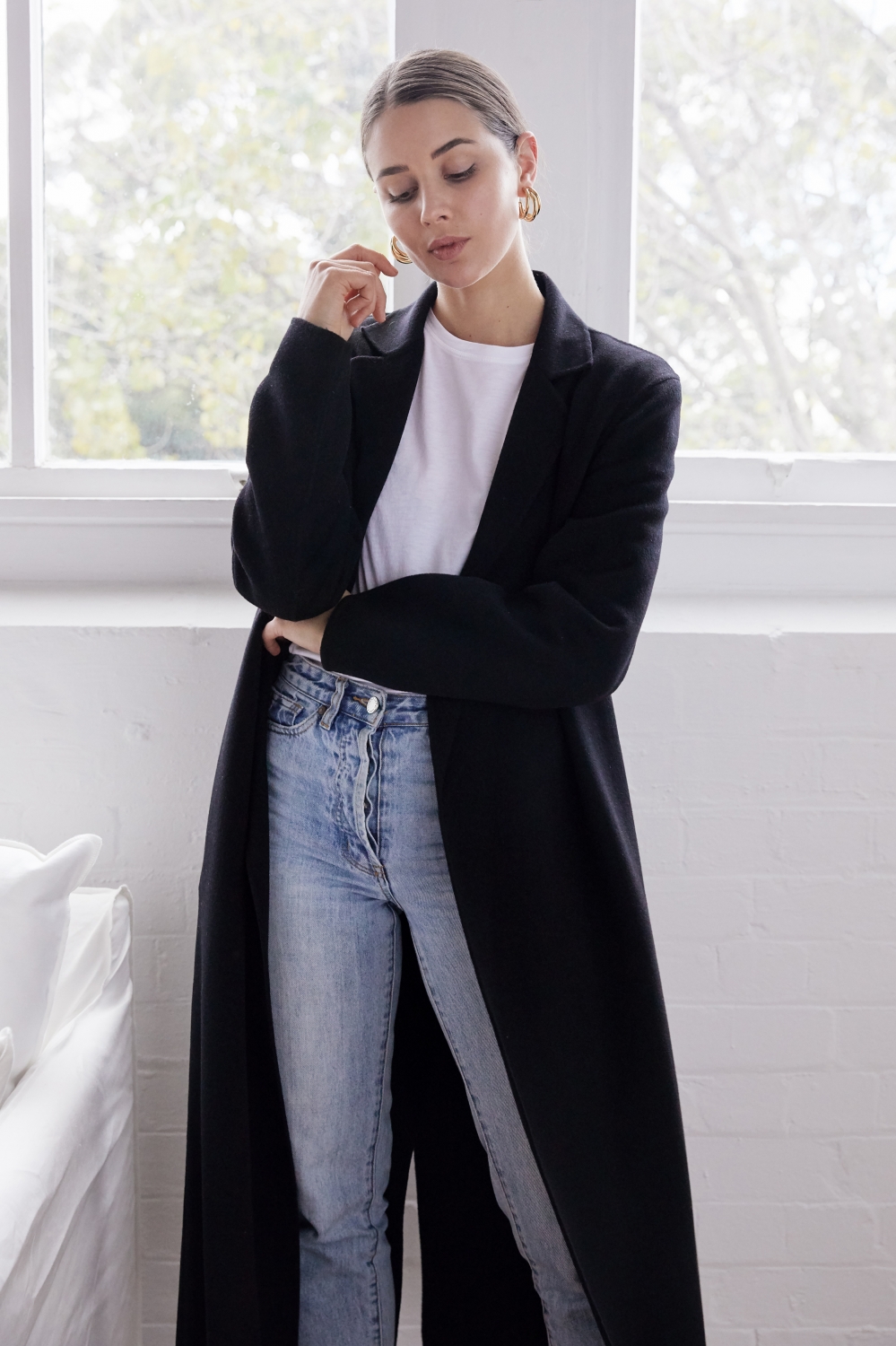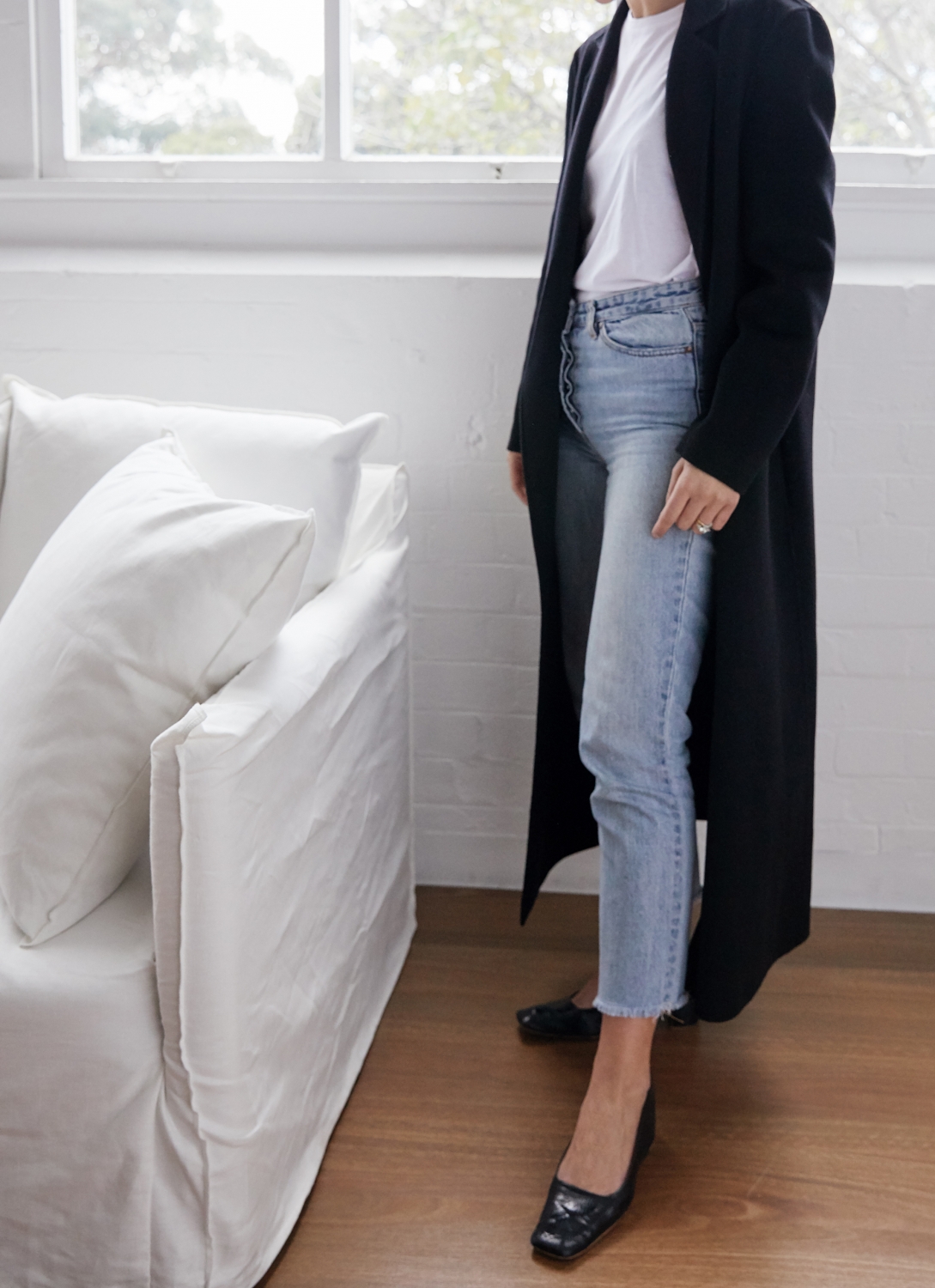 Wearing: Reliquia earrings,  Joseph black coat, JBrand t-shirt, Camilla ans Marc Jeans, By Far shoes
I set out this winter to find a long black coat I can wear with pretty much everything. I had been missing a black coat from my wardrobe over the last couple of winters so was very overdue. I'm a big fan of Joseph due to their quality, and have a similar long cream coat from them which I've been playing the alternating game all winter.
So, my advice on a black coat? Go classic without flashy details. A black coat is a forever piece so be picky and invest in a good quality cashmere or wool. Also  make sure before you put it away for next year give it a little TLC by taking it to the dry cleaner  – you'll thank me later.
Photos by Ana Sunday-Tanedo