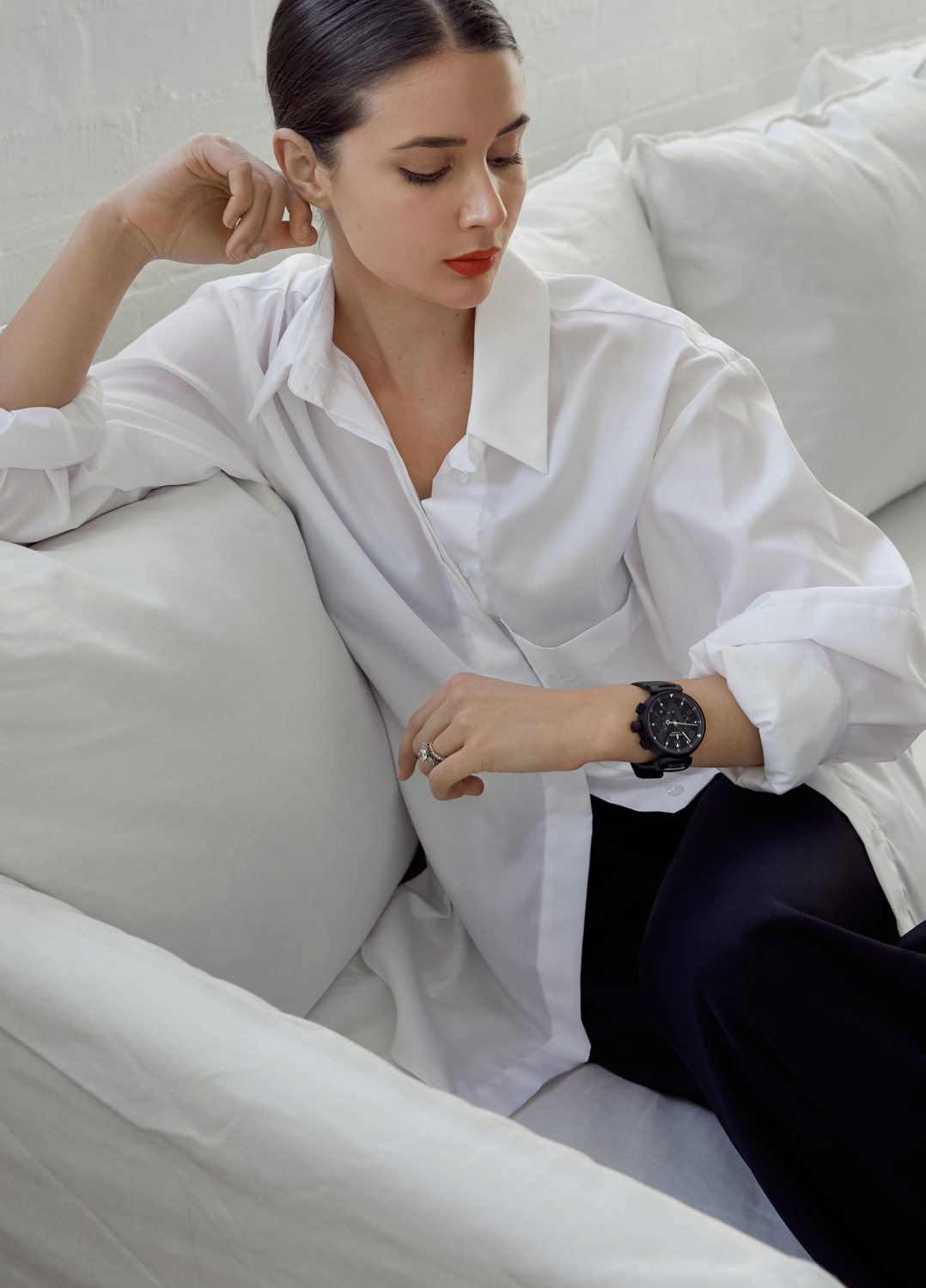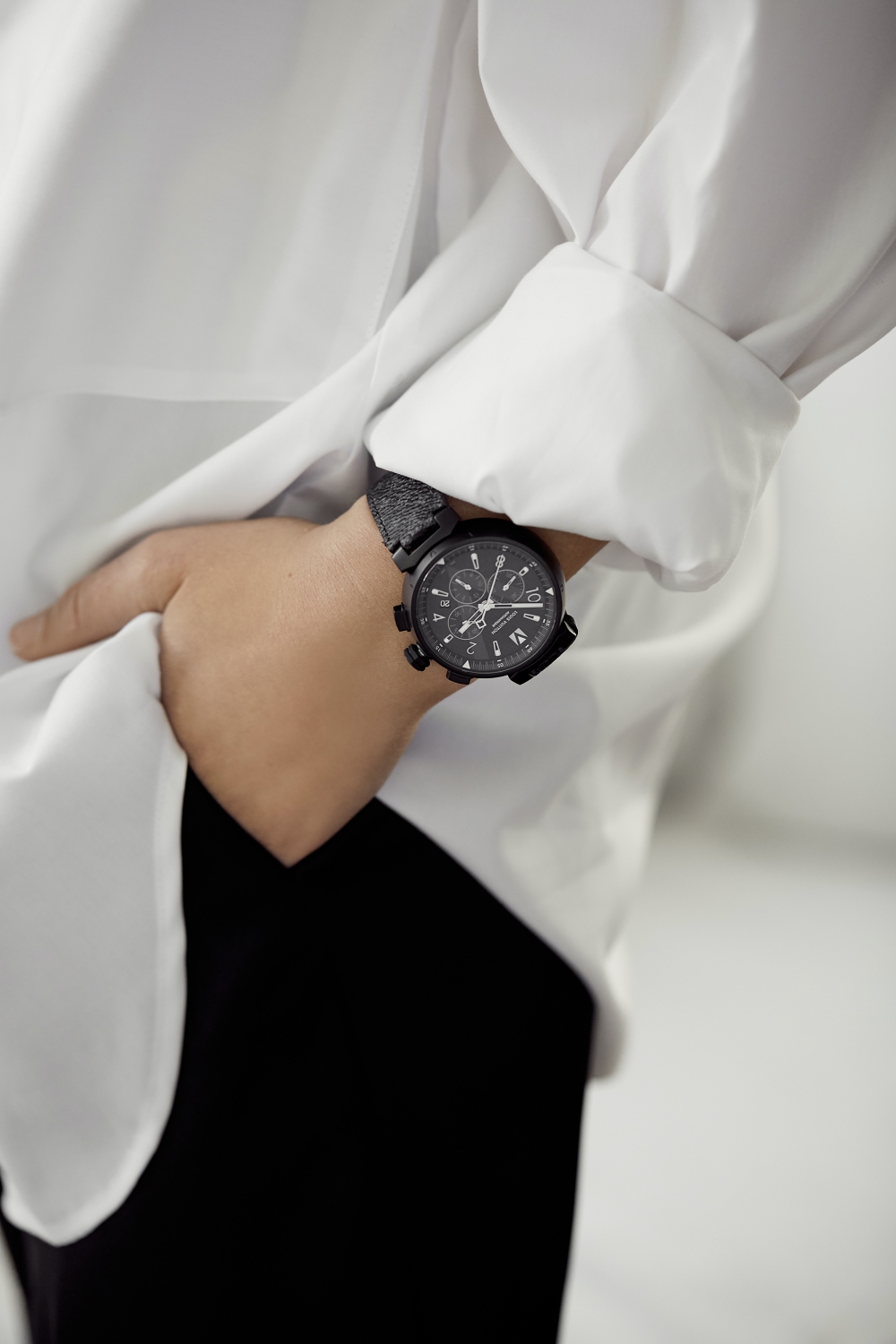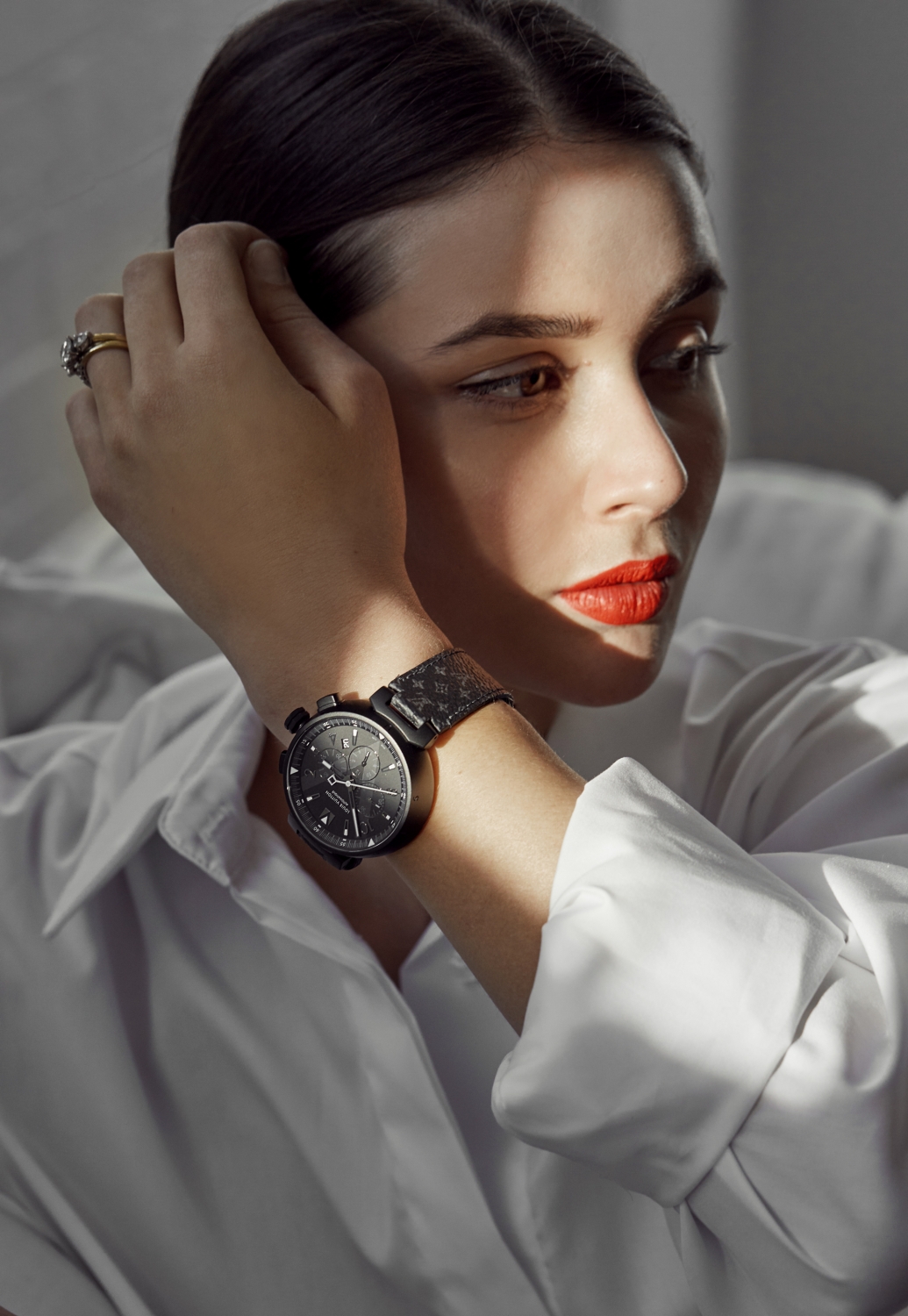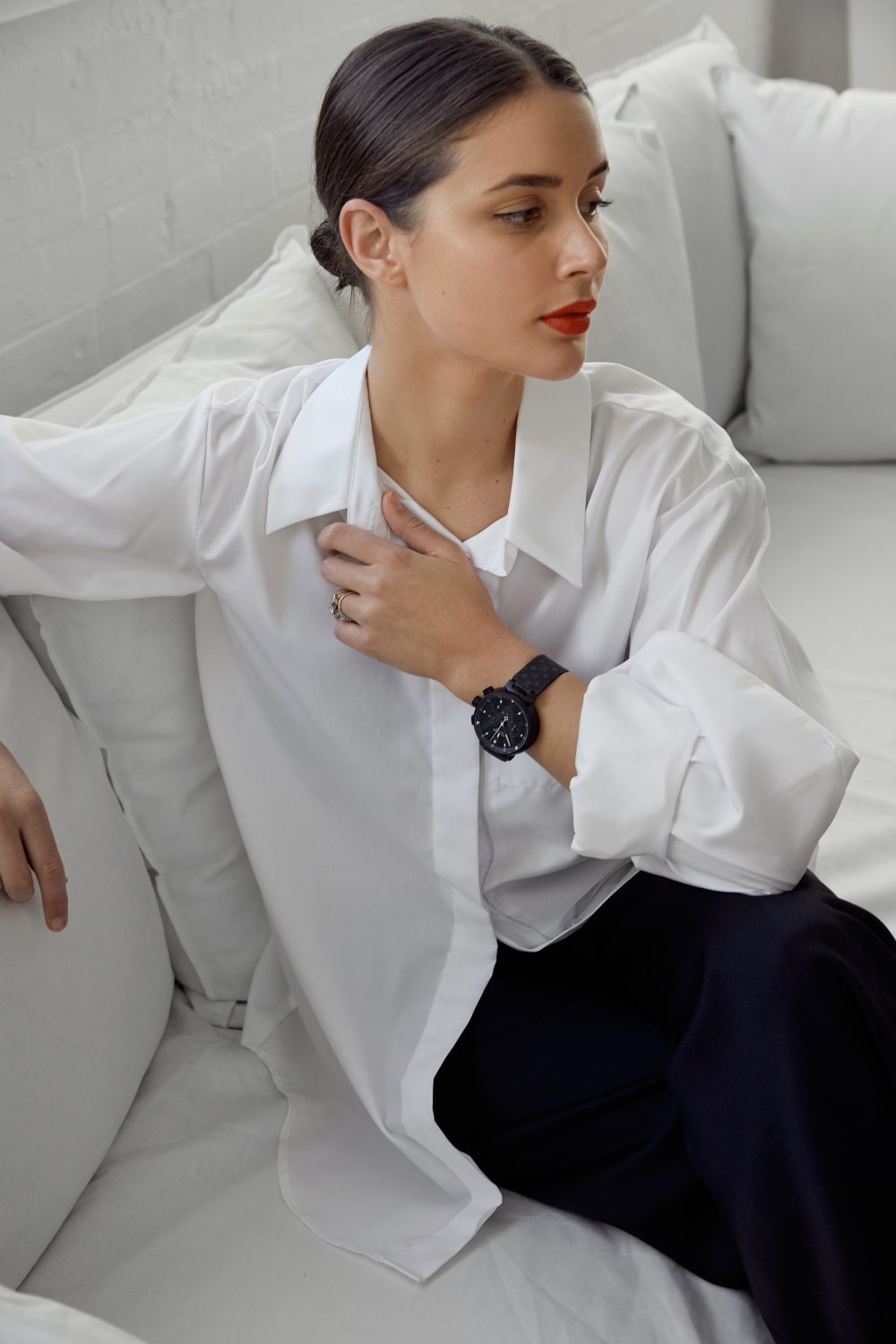 Wearing: Louis Vuitton watch, Michael Lo Sordo shirt, Christopher Esber pants 
It's time to borrow your boyfriends watch, and not give it back.
I love a minimal, classic and masculine watch. My accessories are minimal, so if i'm going to be wearing something on my wrist it has to be special. Nothing with diamonds or colours, special in a different way, of craftsmanship and undone elegance, something that can easily be found in mens watches.
Wearing a men's Louis Vuitton watch with your relaxed silhouettes of oversized shirting and the most flattering straight leg pant is just the perfect mix of femininity, red lip optional but encouraged.
Photography by Ana Suntay-Tanedo
*Shot in collaboration with Louis Vuitton