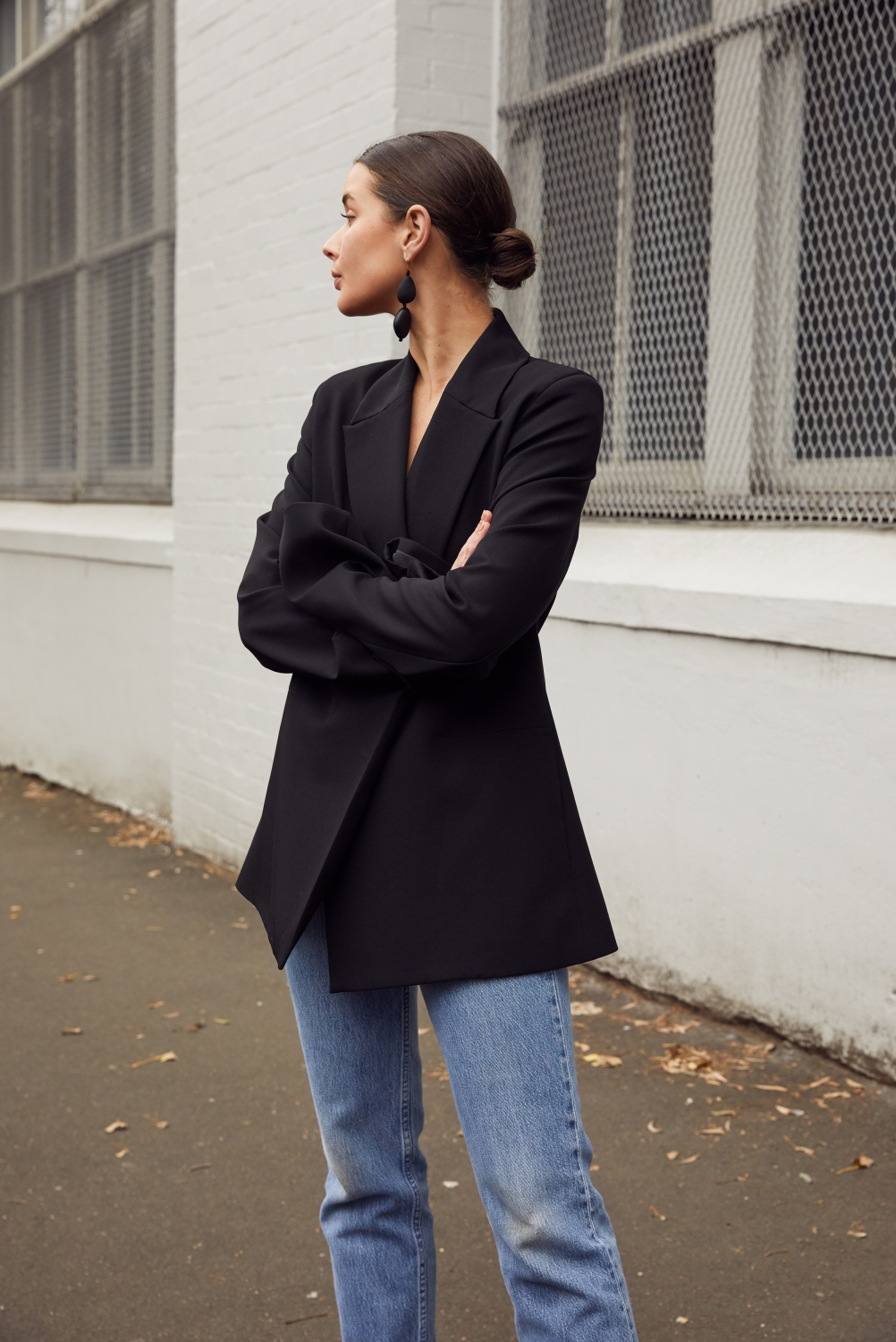 Wearing: Georgia Alice blazer, Valet earrings,  Vintage Levis
Blazer season is in full swing in Sydney and as always Georgia Alice makes a great one. My Monday – Friday outfits are all blazers all the time. I might be cold and uncomfortable but a blazer always makes me look polished and under control.
These earrings by Valet are a great addition. I love the feel of these resin pebbles – hard to describe, but they're smooth and velvety. I love that a statement earrings can elevate any look and it feels like i'm reaching for an earring more and more these days as my wardrobe gets more edited.
Photos by Ana Suntay-Tanedo