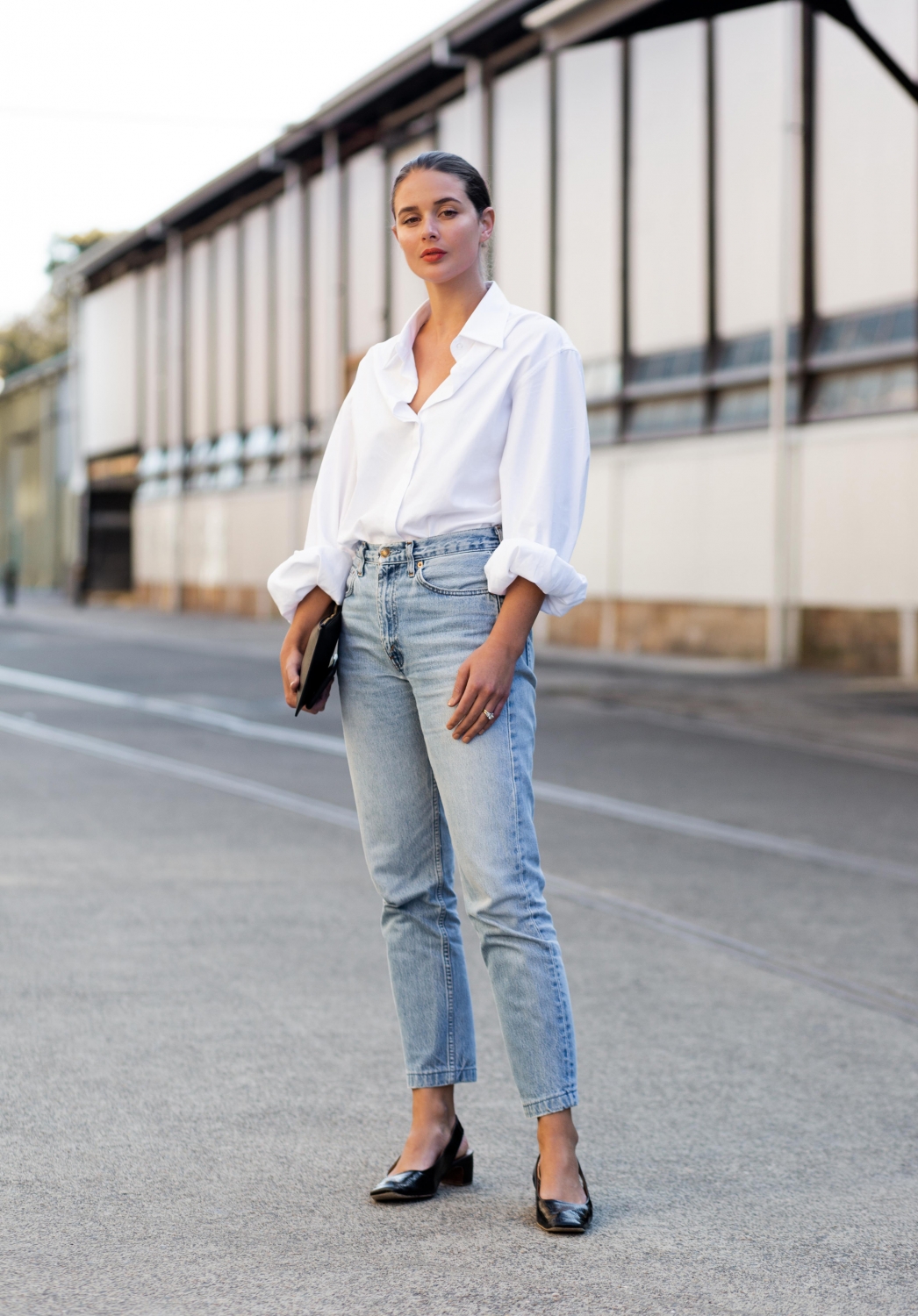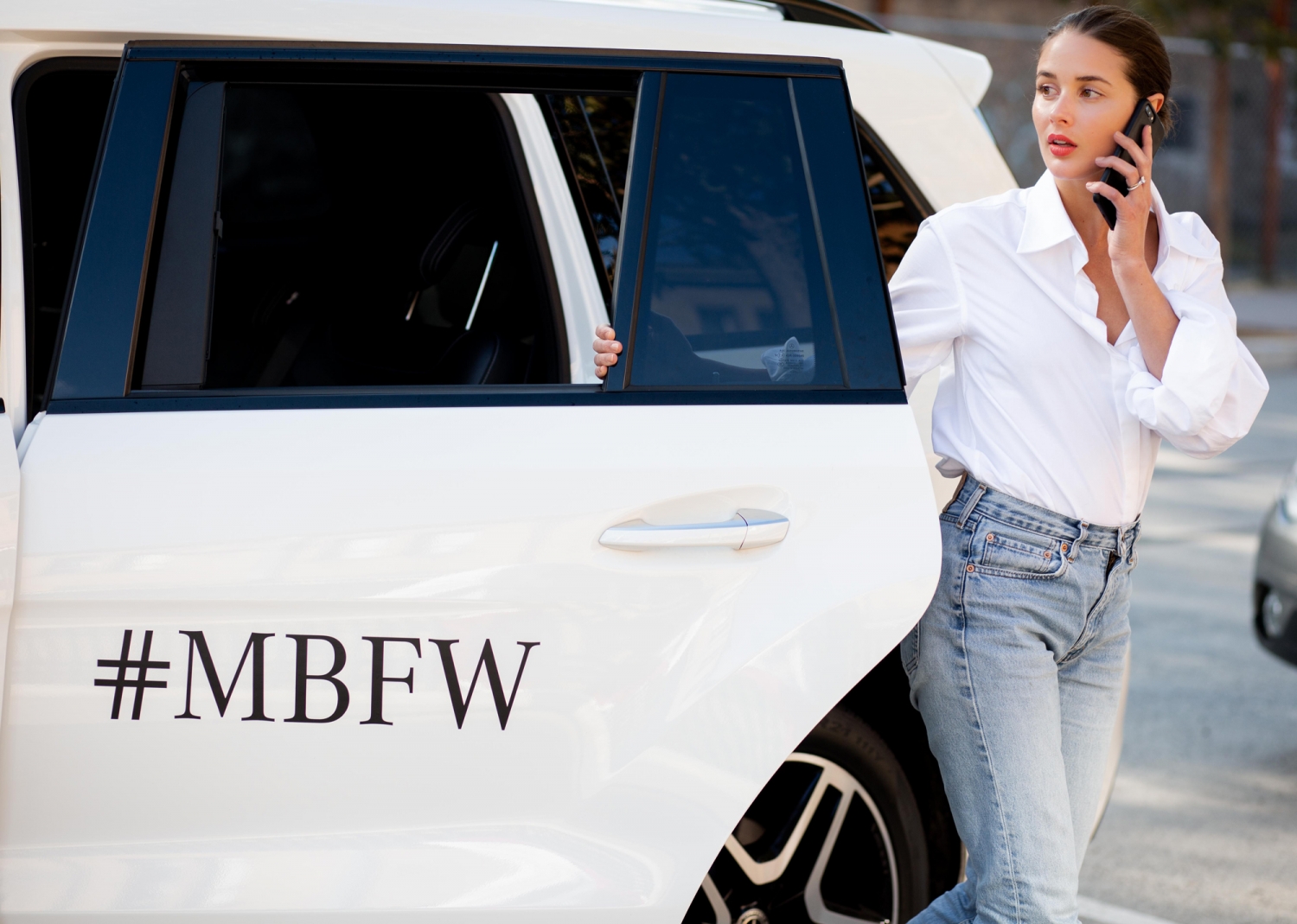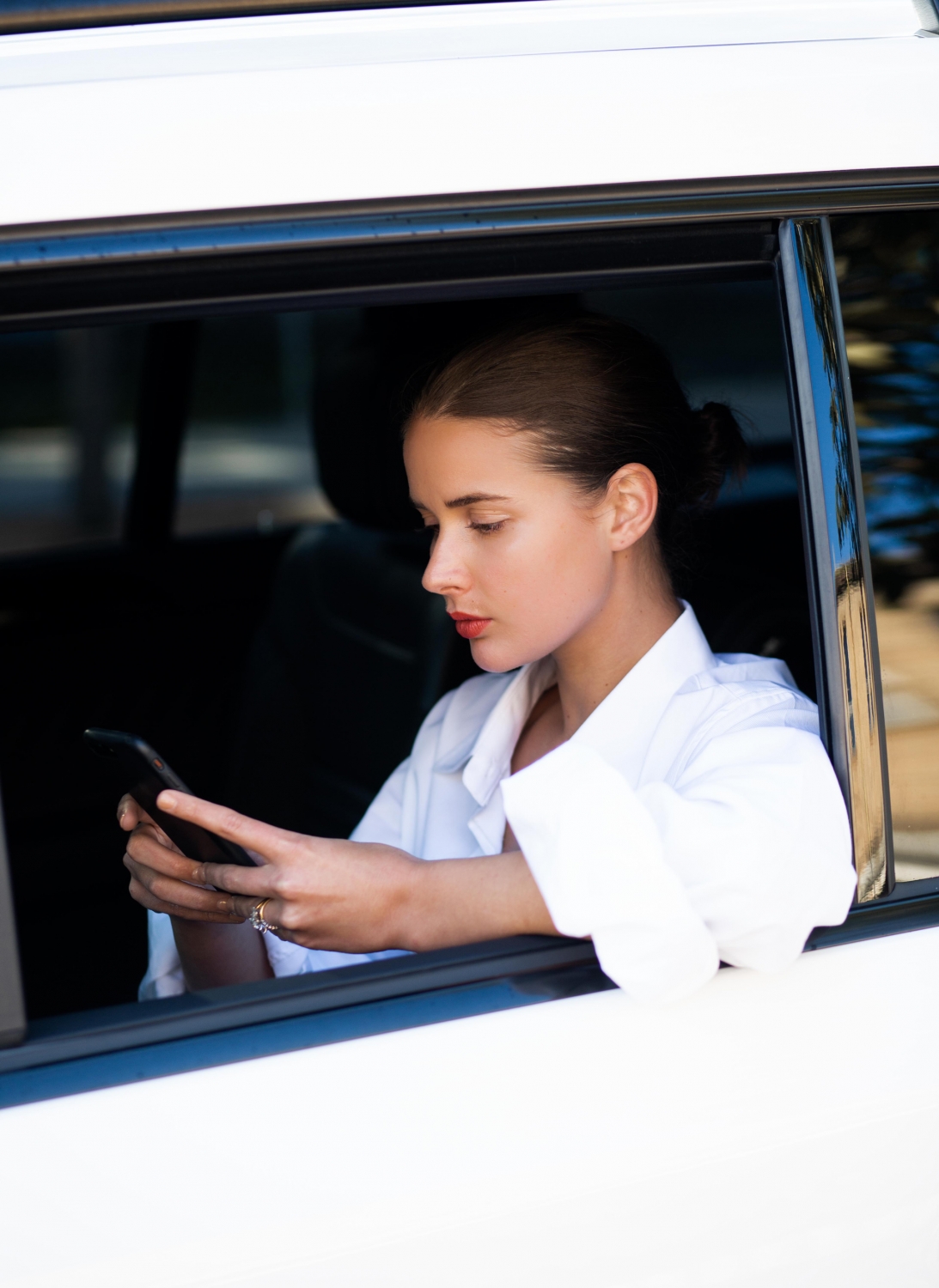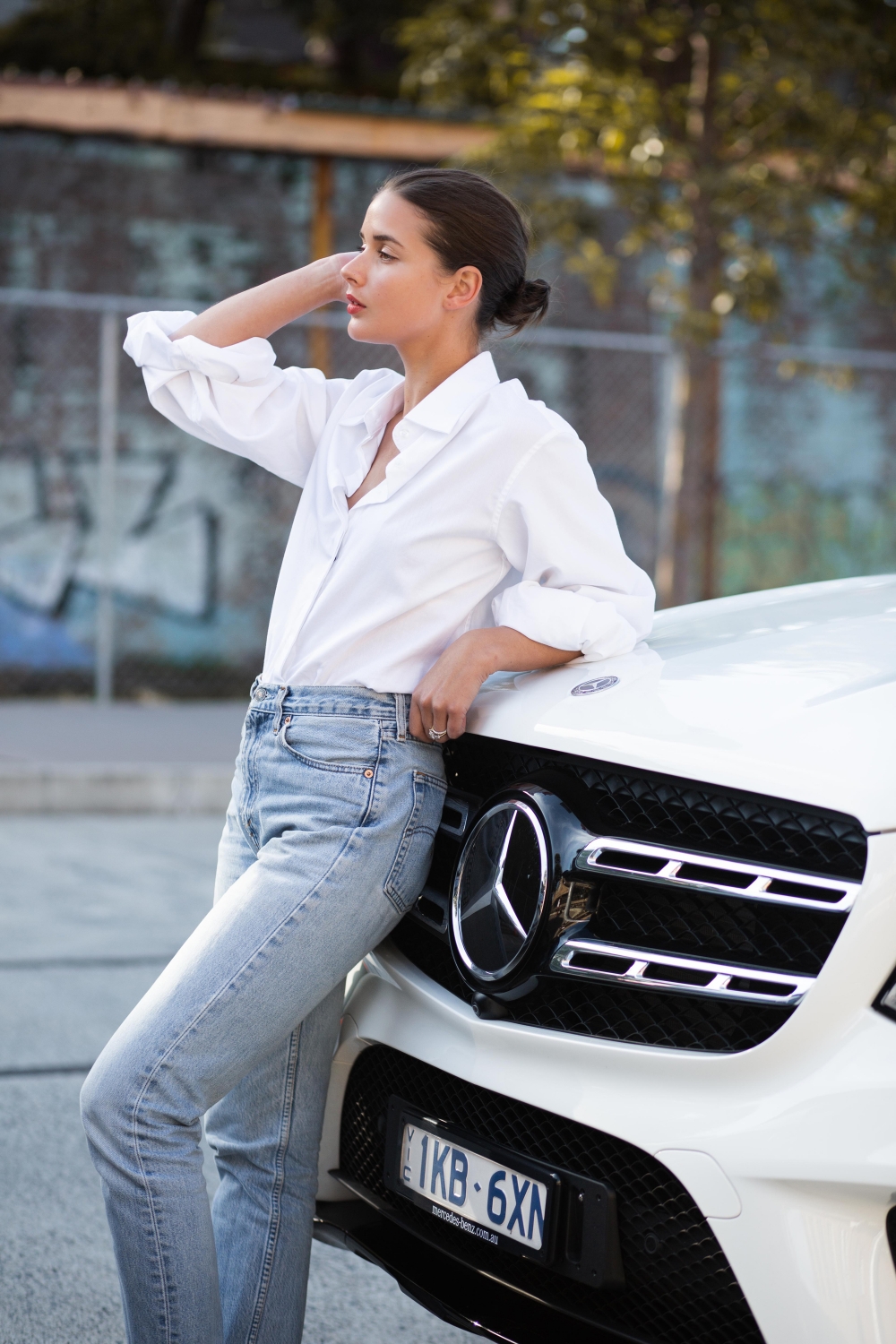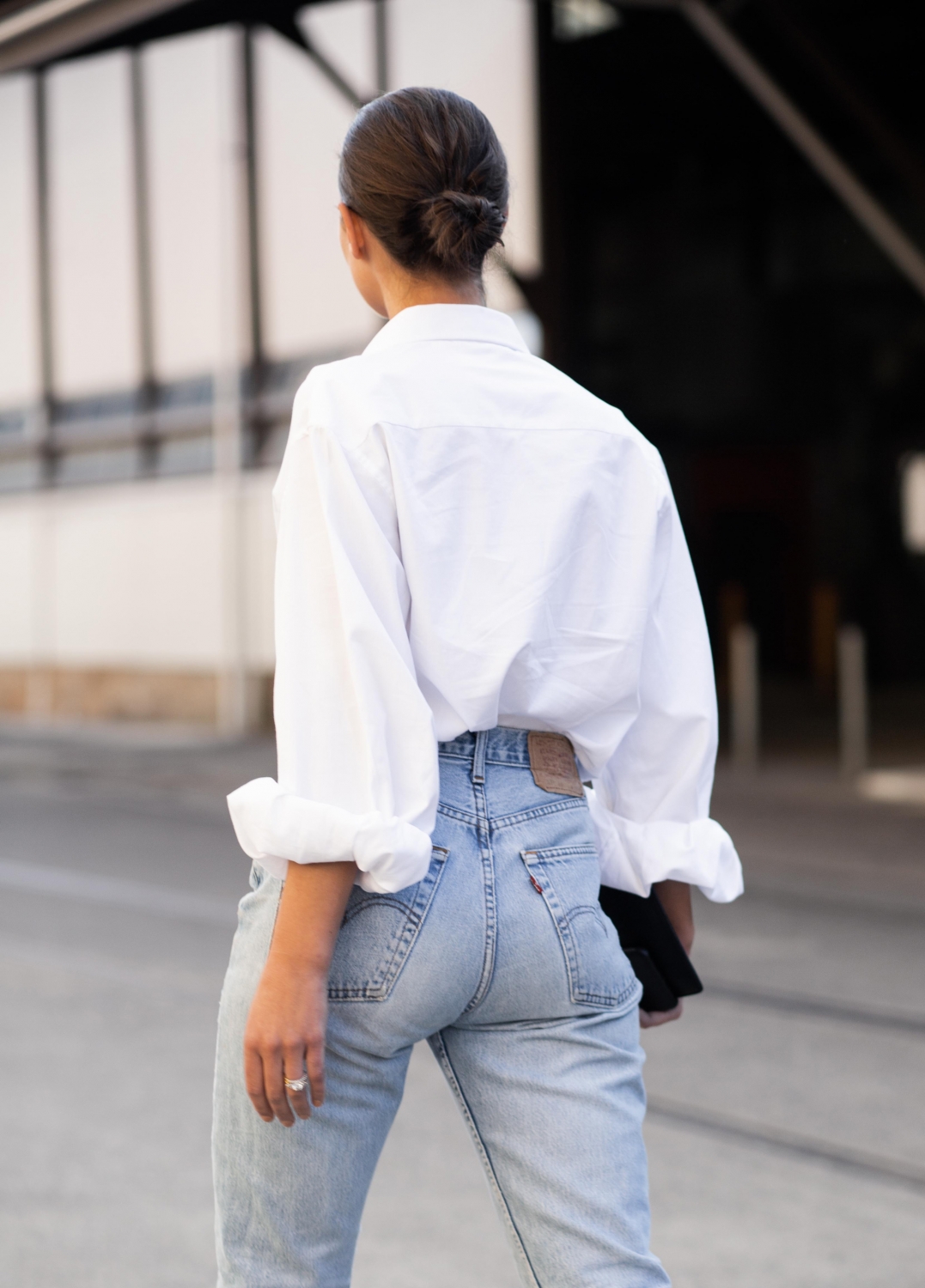 Wearing: Anna Quan shirt (with cocoon sleeves rolled up), vintage Levis, By Far heels 
White shirts and blue jeans never go out of fashion. Has there ever been a truer statement?
Some snaps from last week running between shows and appointments, creating content with Mercedes-Benz and Who What Wear, but what I loved most was being able to wear my favourite wardrobe staples during fashion week and getting away with it.
Now I'm currently in a excel sheet buying vortex of brown on beige on tan on chocolate tones, trying to make sure The UNDONE has your perfectly curated wardrobe sorted for the most important months of all… Resort season!
Photos by Holly Burgess