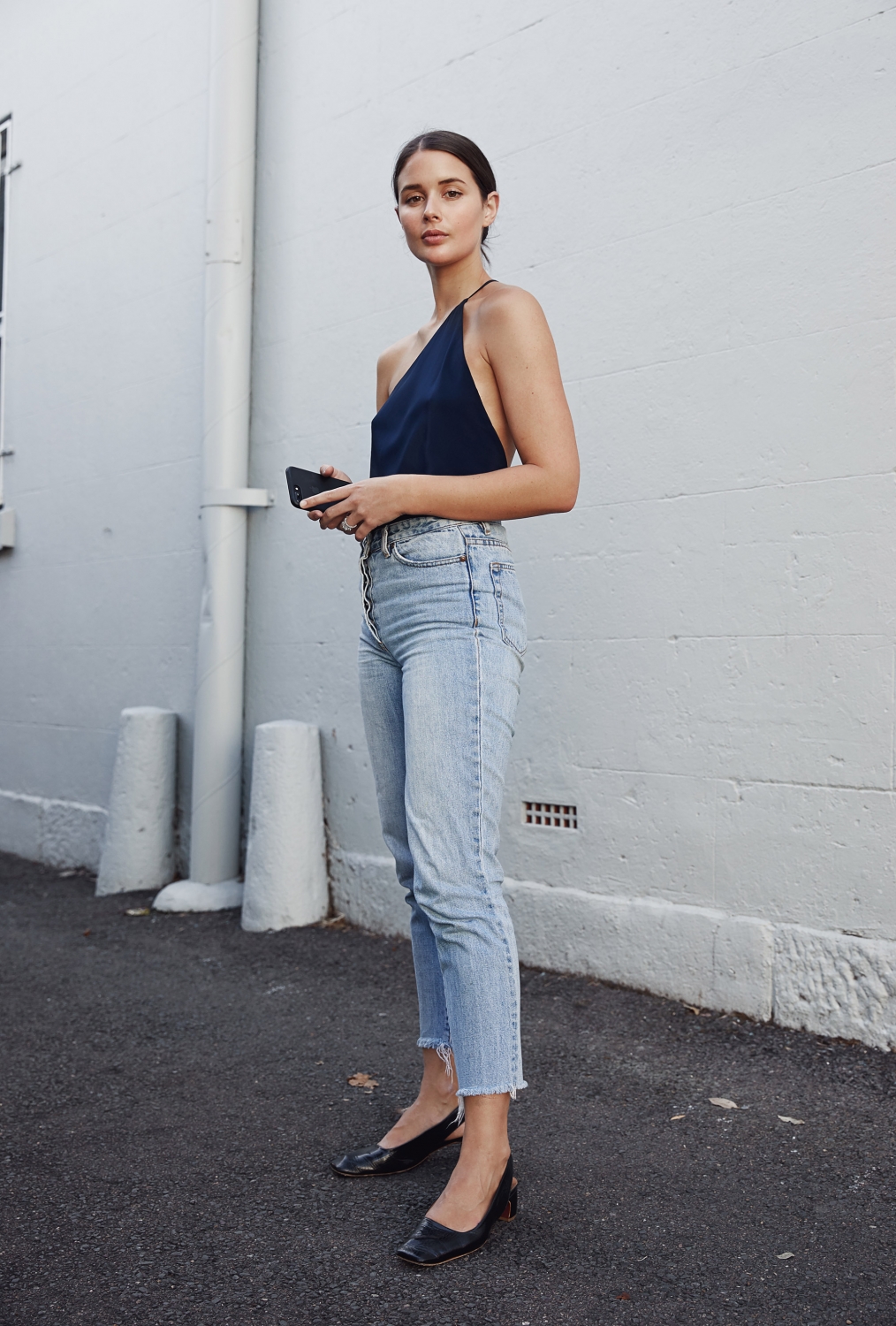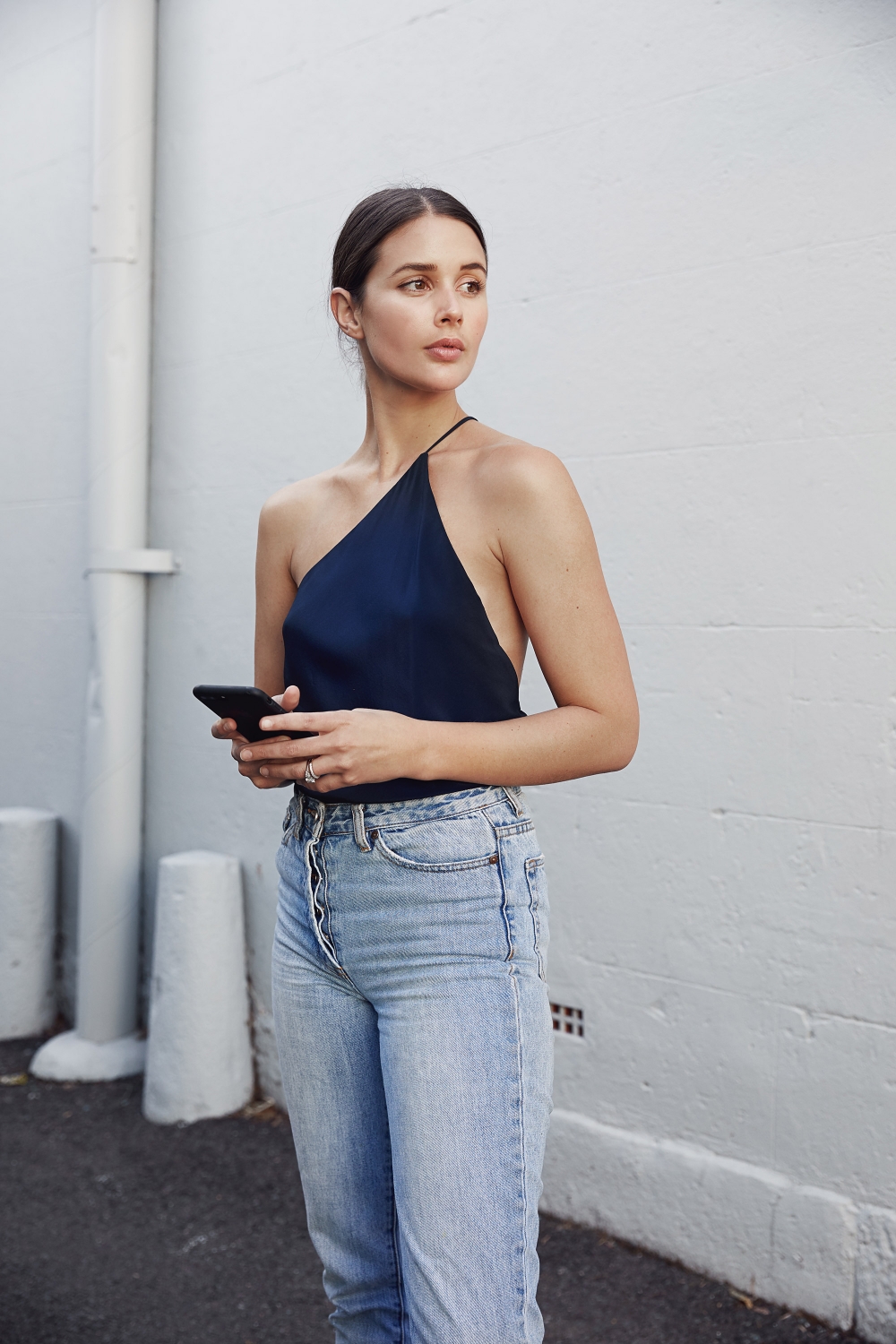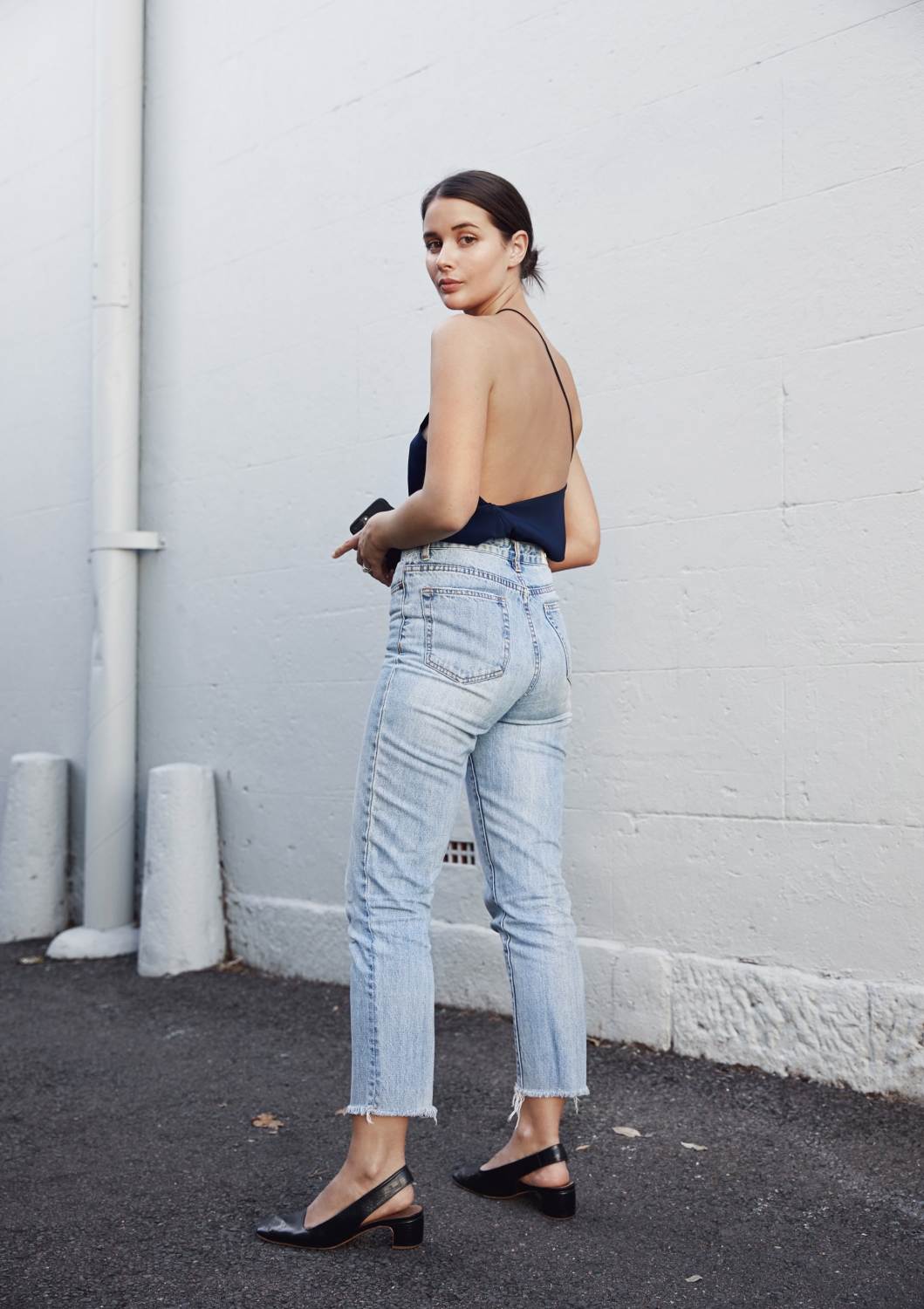 Wearing: Kacey Devlin one shoulder navy silk top, Camilla and Marc jeans, By Far sling back heels
This is definitely not what i'm wearing right now, but here is something I prepared a couple of weeks back when I had a fresh sun kissed glow from the Phillipines.
I really love the back detailing of this asymmetrical top from Aussie designer Kacey Devlin. A perfect inclusion for a summer holiday staple.
Meanwhile these are my favourite shoes of the moment and have worn them basically everyday over the last month. One of the best purchases I've made.
Photos by Ana Suntay-Tanedo