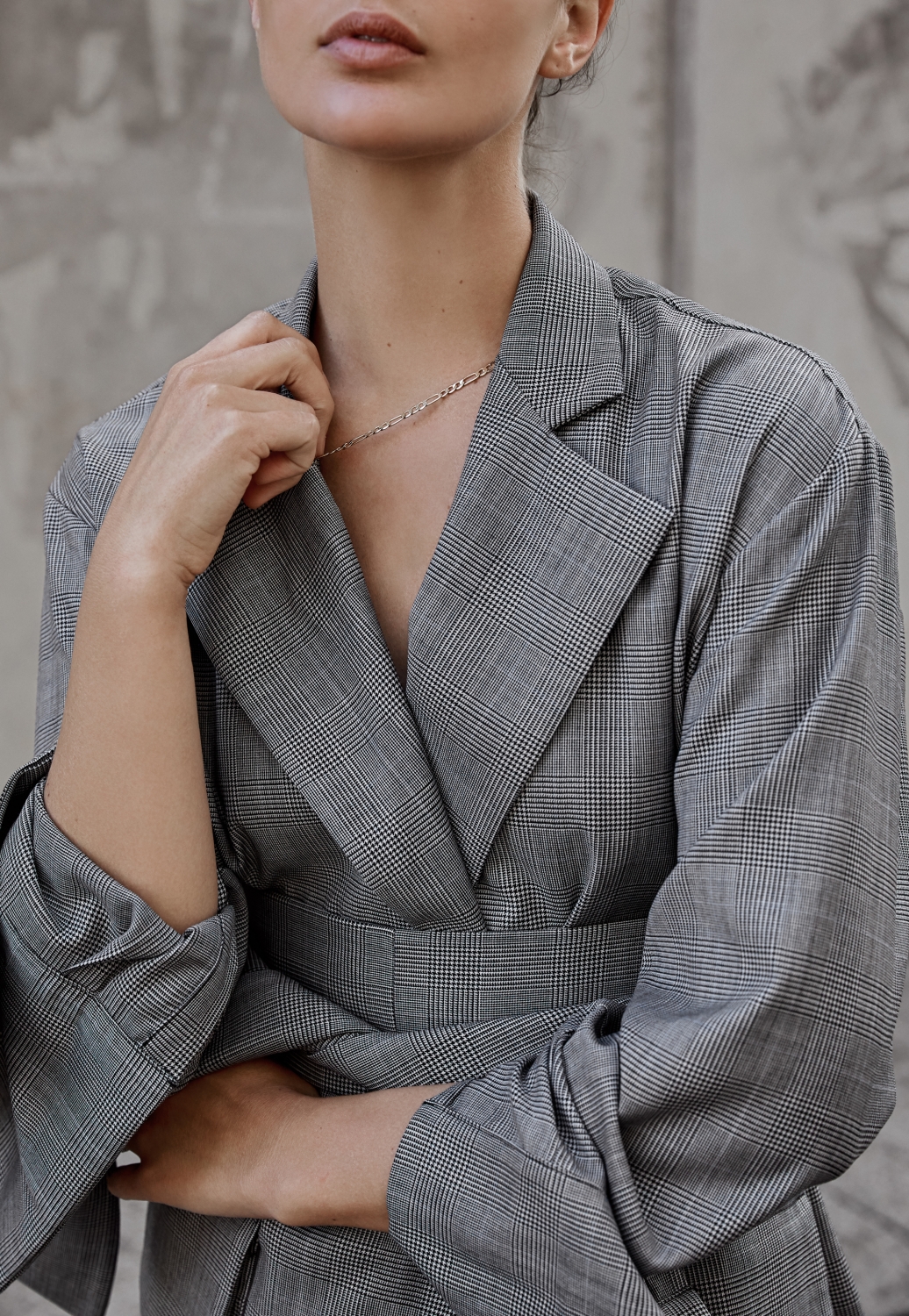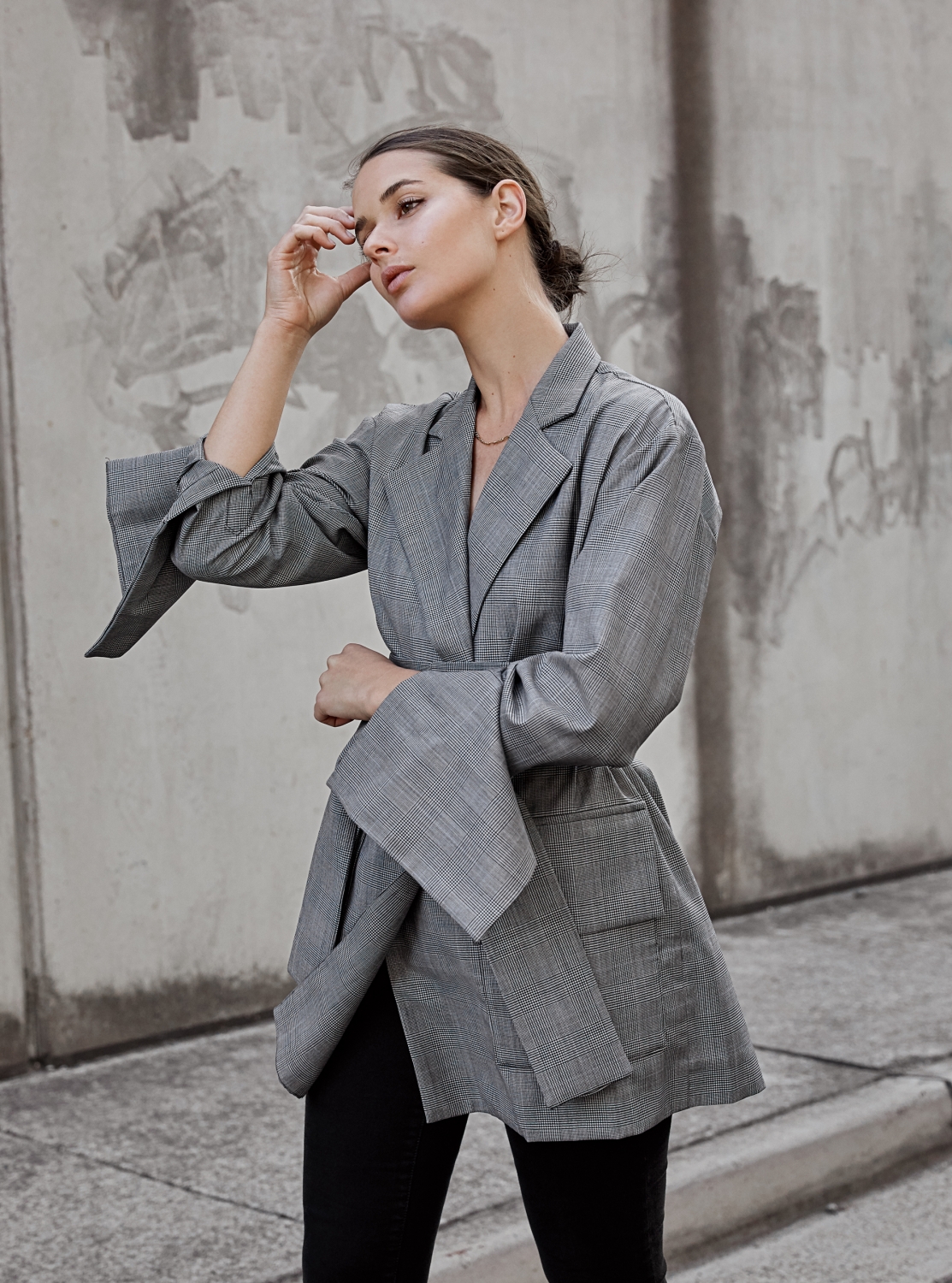 Wearing: Michael Lo Sordo grey wrap blazer and Reliquia necklace
I've just arrived in Paris for my twice a year buying trip for The Undone and its -3 degrees. For an Aussie this kind of weather is terrifying! My suitcase is packed full of thermals, knits and a puffer jacket, what a way to get thrown into the new season!
The Australian winter is pretty mild, so pieces like this grey check wrap top by Michael Lo Sordo are very ideal. I love jackets that have a wrap in the waist, and you'll see a lot of this silhouette this season.
Photos by Ana Suntay-Tanedo