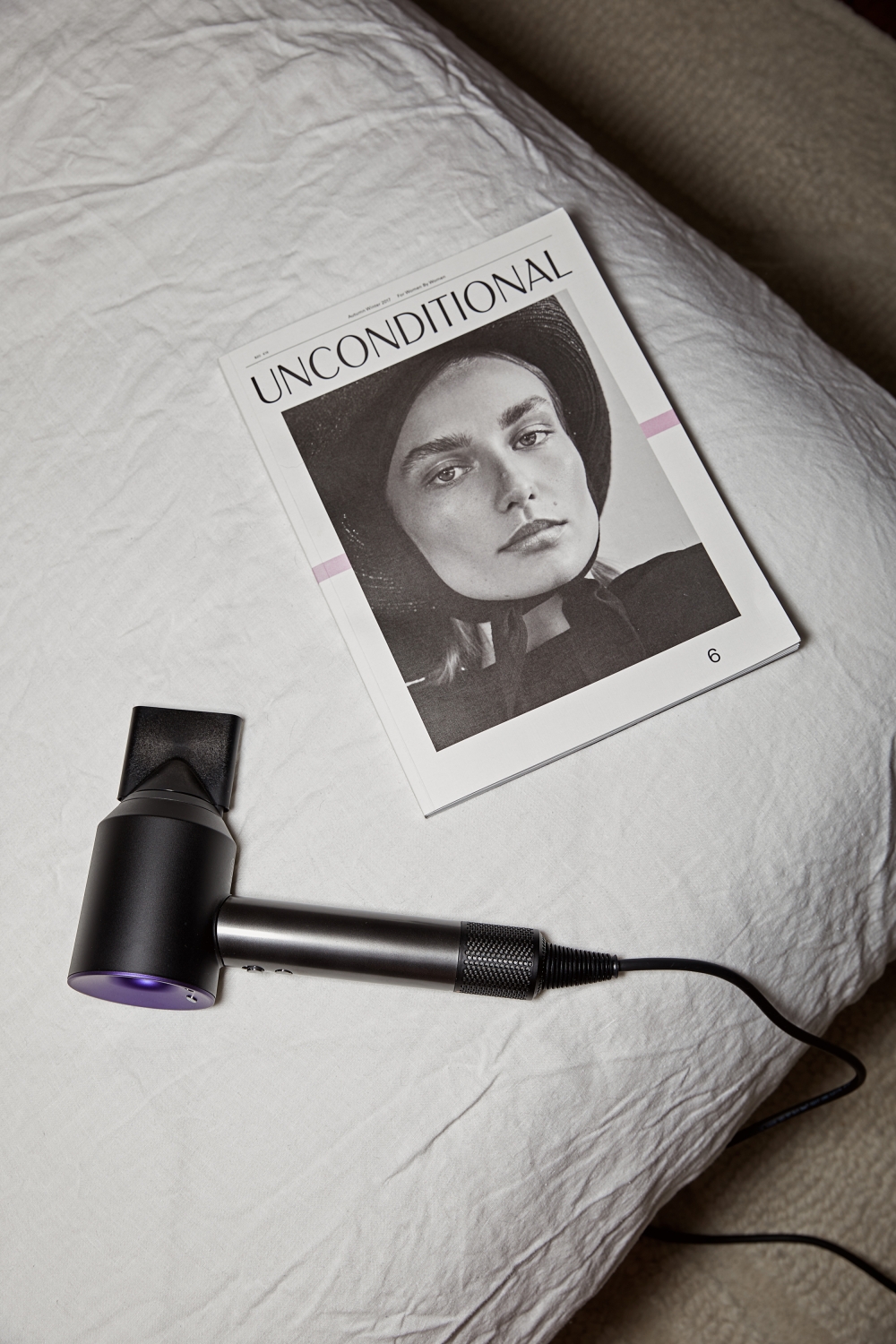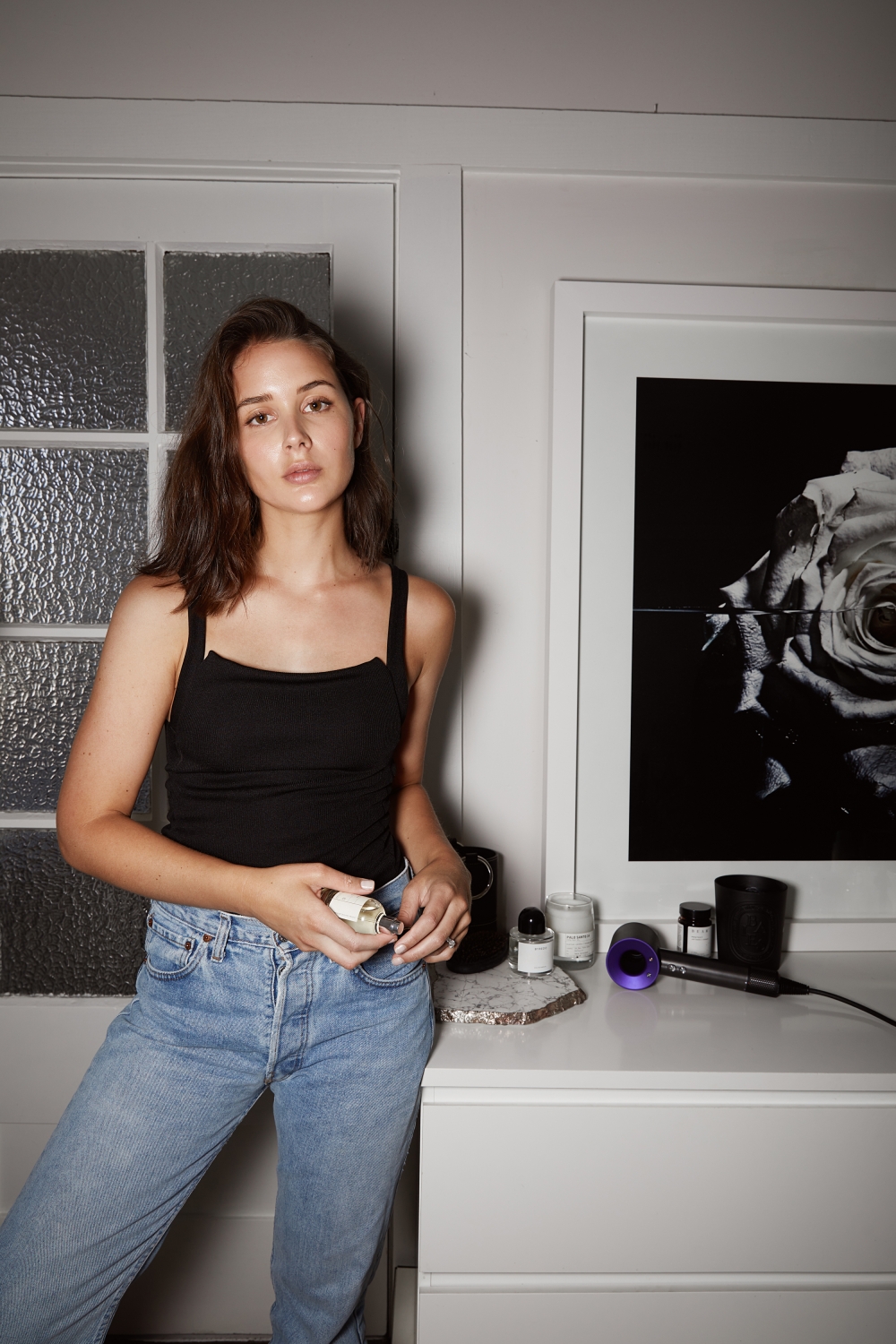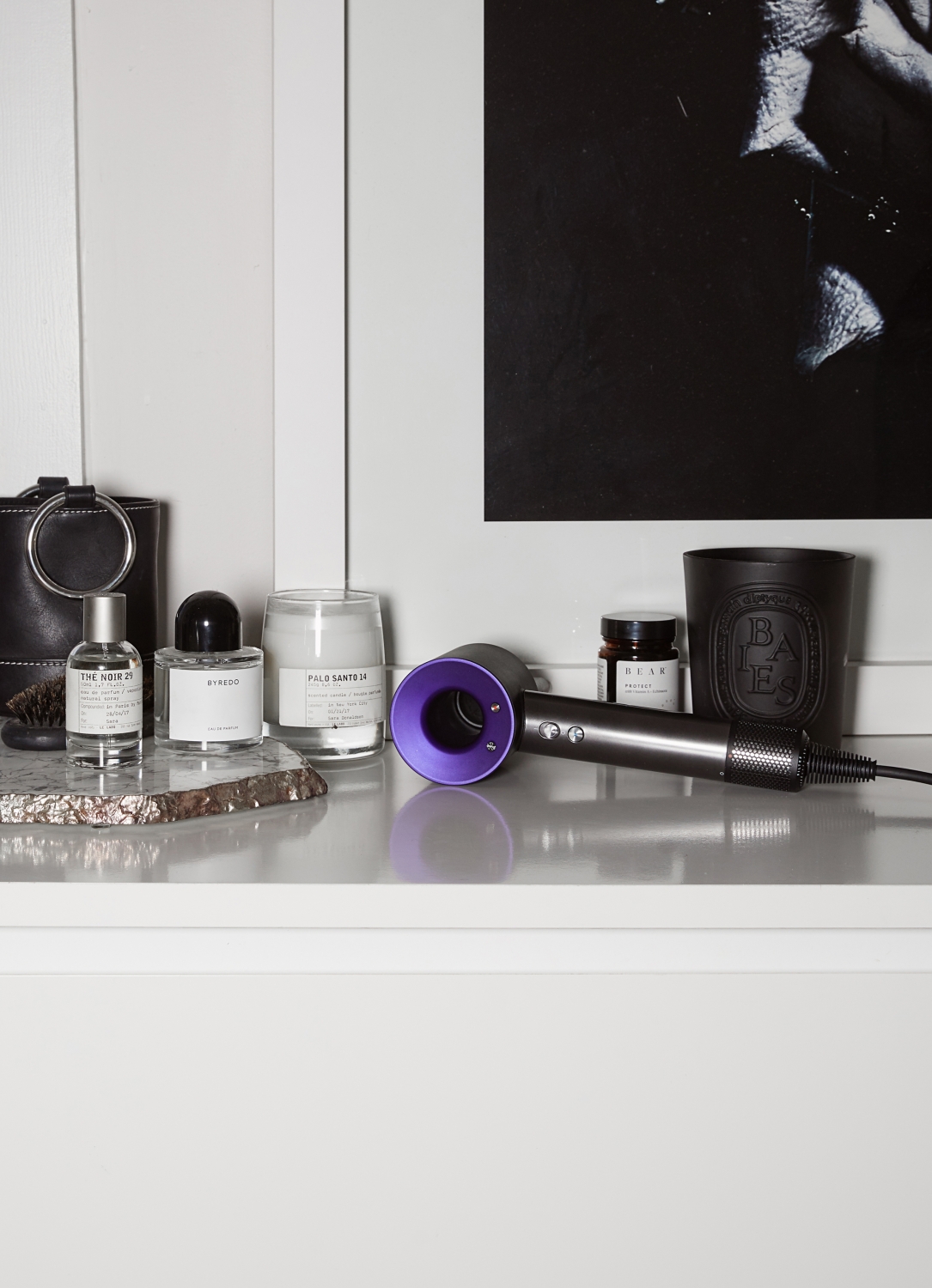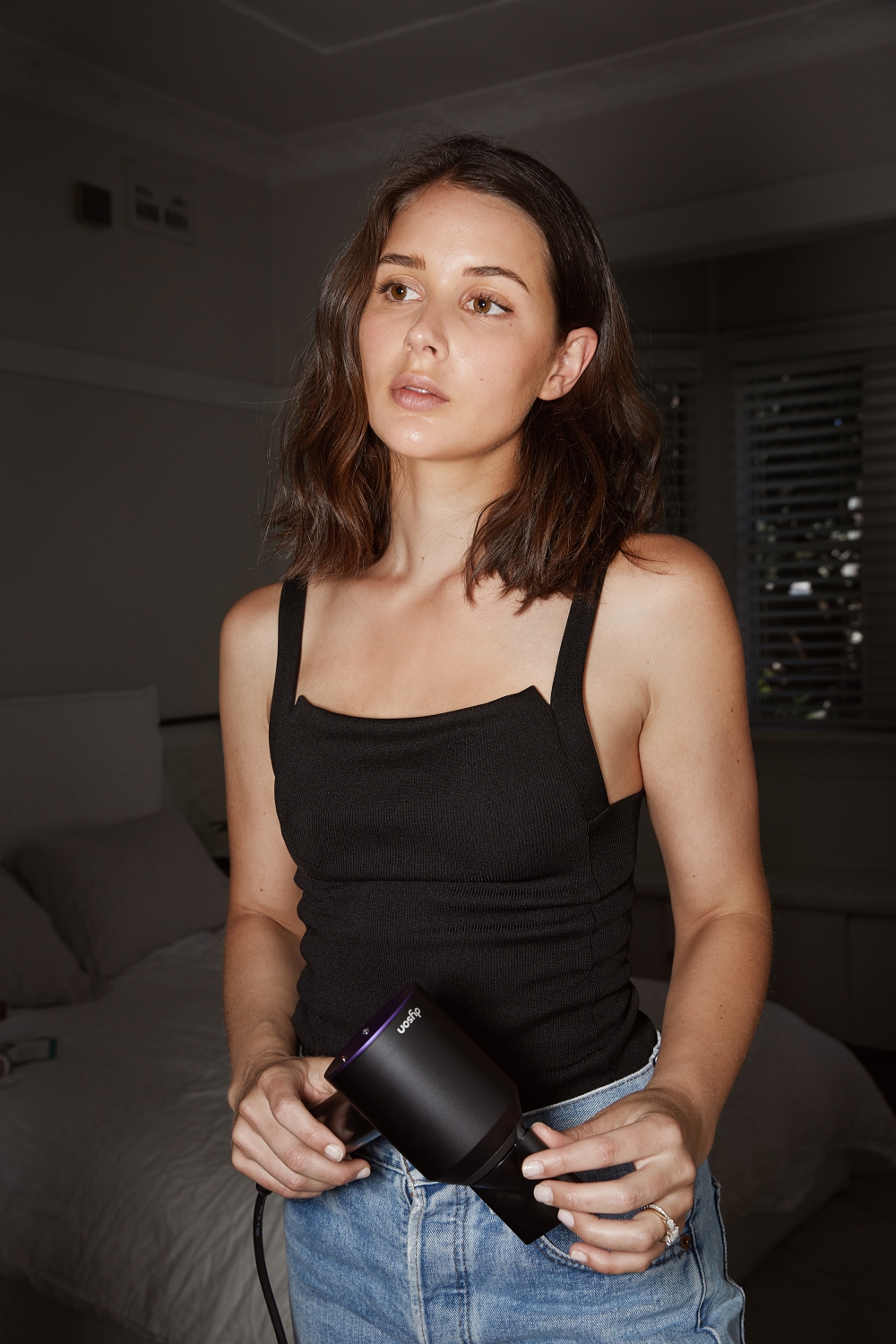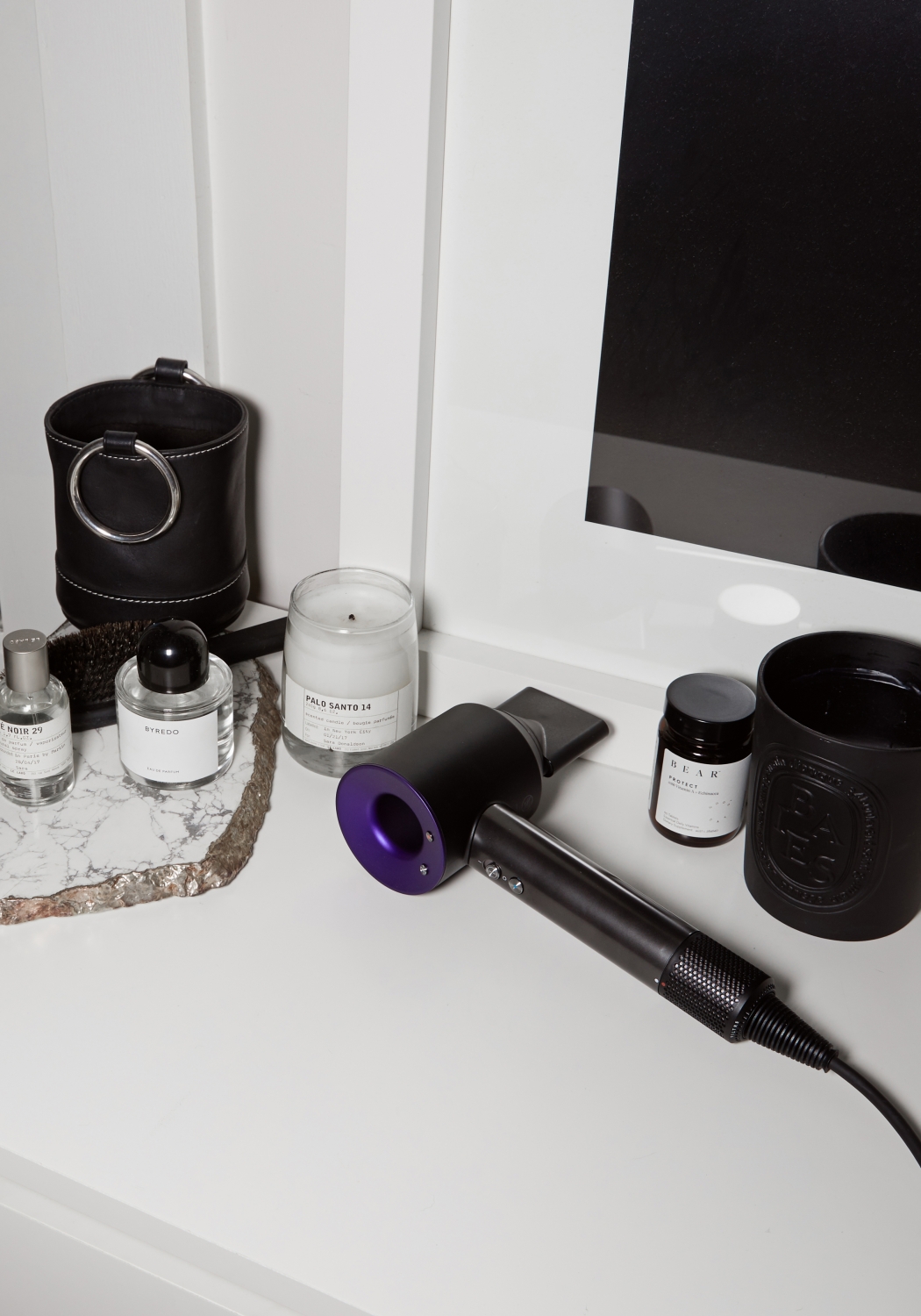 The Dyson Supersonic hair dryer you all know and love has been released as a new limited edition matte black colourway (with a purple hoop) just in time for the holidays. Ok, so maybe it's not all black, which would have actually been even more amazing, but I'll take a 90% black appliance any day.
I've covered this intelligent beauty tool a few times in the past, and if you want to get up to speed on how to avoid extreme heat damage, how I like to style my shorter hair, or perhaps my initial review of this hair dryer, then feel free to read the aforementioned posts.
Something though that I haven't really spoken about is the importance of investing in products that make you appreciate design and advanced technology benefits. I could talk about this forever in relation to fashion and style, as less really is more, but the same applies to products you invest in for your home.
We are well over the days of more is more and all we want now is almost, nothing. The minimalist movement is in action, and we cherish experiences so much higher than items. So when we actually do need something, like a hair dryer, do we go buy the cheapest hair dryer that's heavy, inefficient and uses excessive heat causing hair damage, or do we consider, test, and invest in a powerful, balanced and fast drying machine that is engineered to go above expectations, help protect our hair's natural shine and last the distance?
If anything else, having a hair dryer left out on your dresser could be quite an ugly sight, but with the Dyson Supersonic hair dryer, it's actually quite an architectural statement. Other hairdryers simply don't create the same appreciation.
For a limited time only, a Dyson Black Storage Case designed by James Dyson himself is available for purchase with the matte black Supersonic hair dryer for $549 exclusively at Dyson.com.au . The case stores the Dyson Supersonic™ hair dryer and its three magnetic attachments – perfect for travelling.
*Shot in Collaboration with Dyson
Photos by Ana Suntay-Tanedo