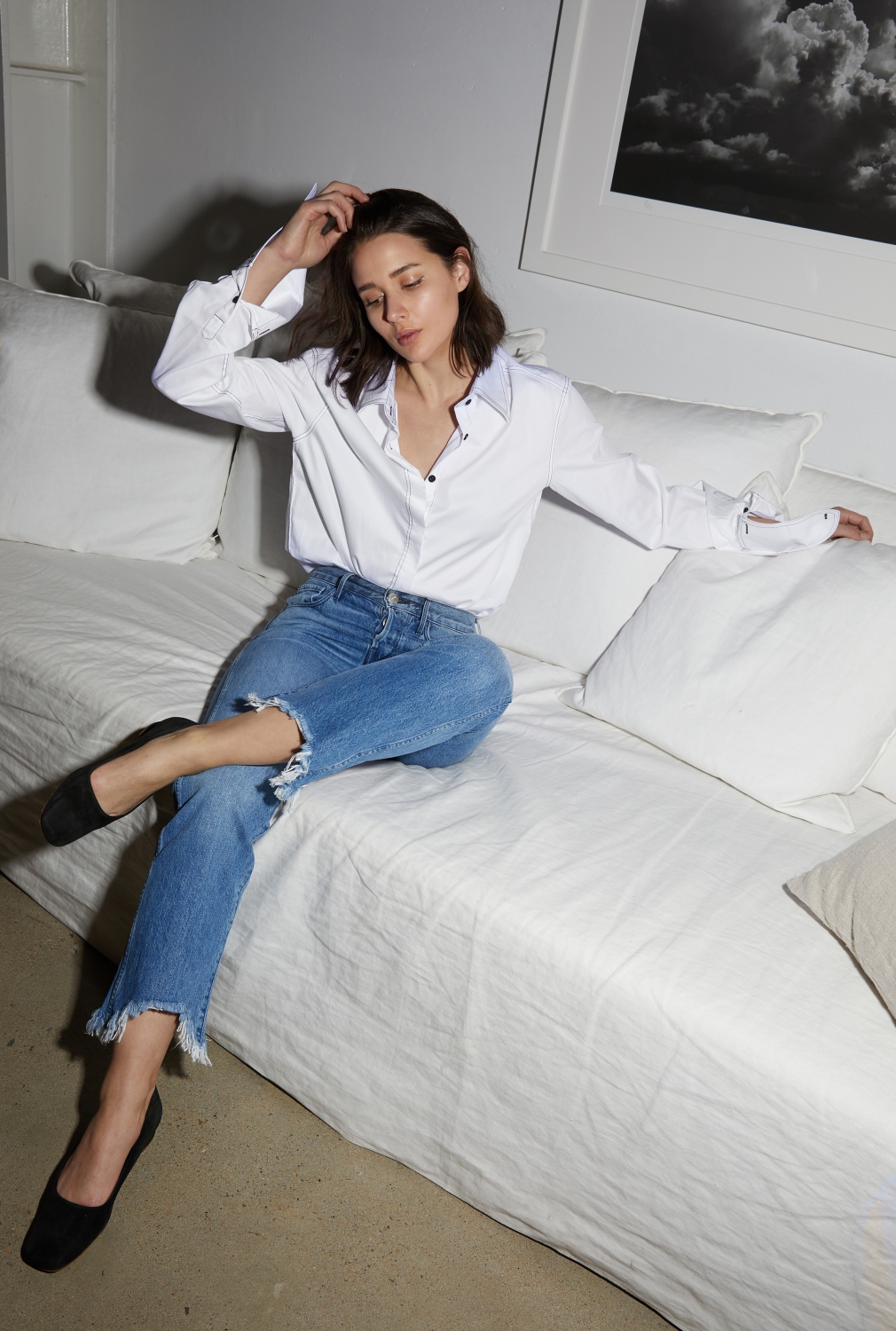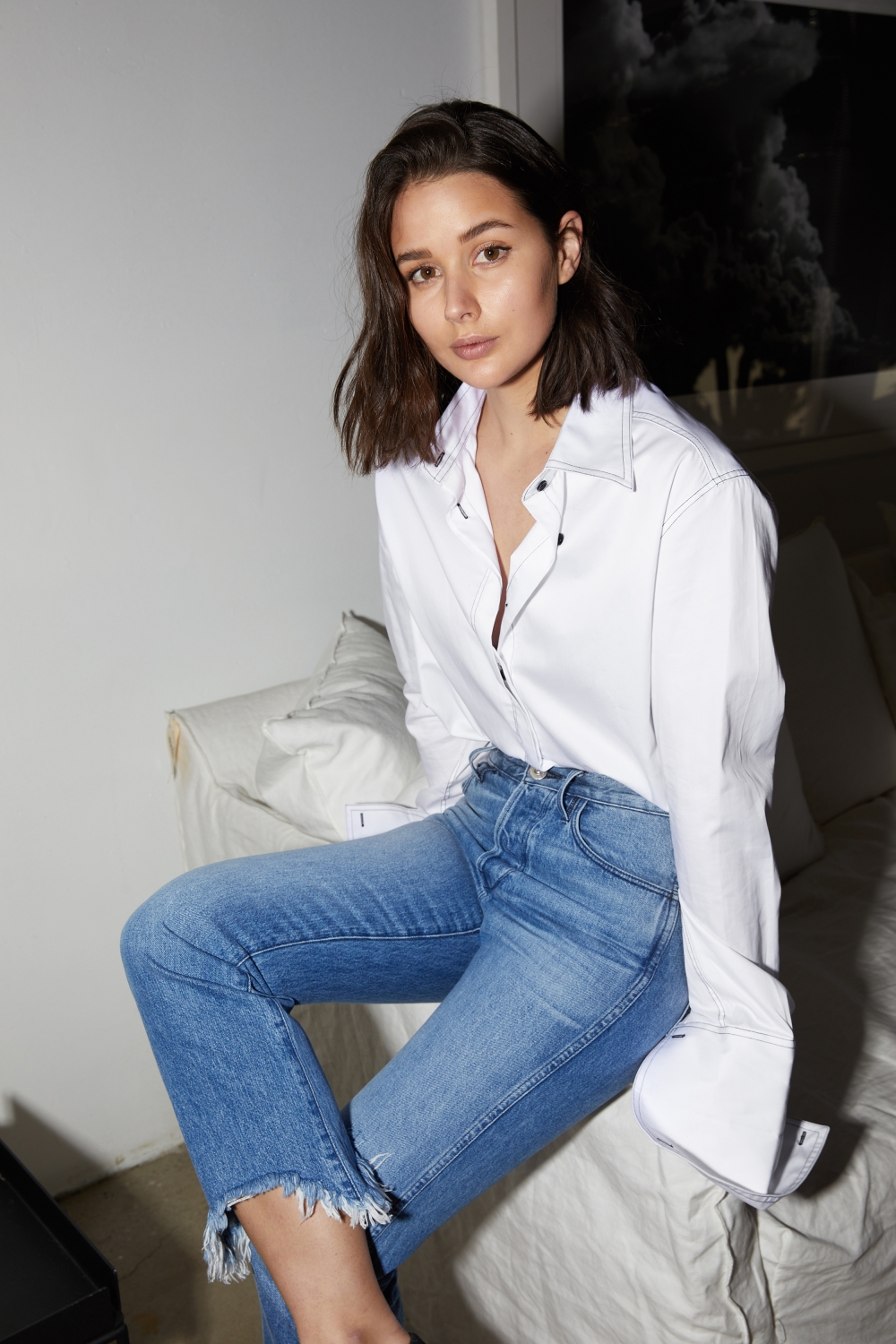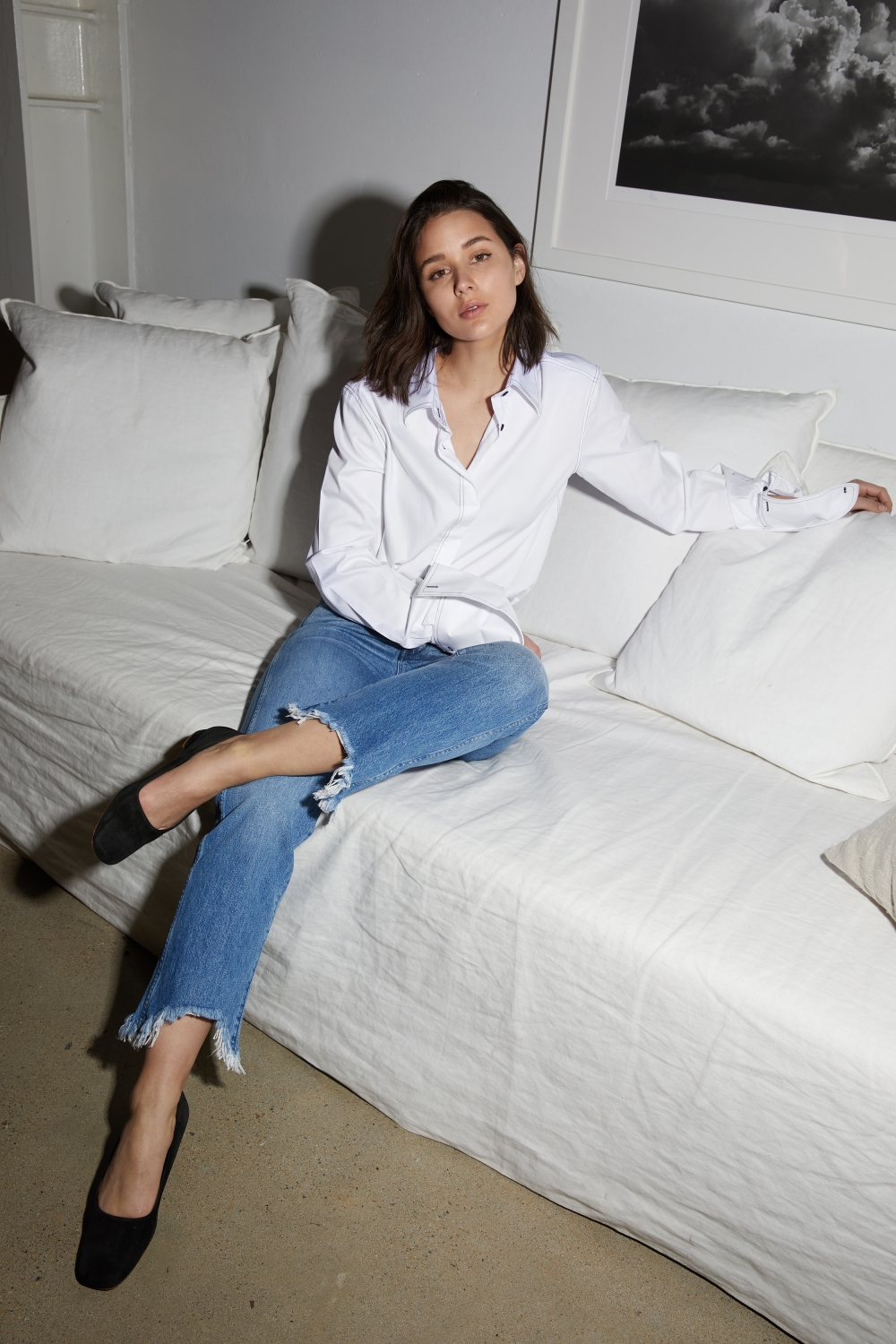 Wearing: Anna Quan shirt, 3X1 jeans, ByFar shoes
No need to over complicate it, you can't go wrong with a white shirt and blue jeans.
Another thing not to over complicate, is your sofa. Obsessed with this deep set white linen couch for what seems like forever. If I can work out how to keep my black labradors away from it I'll be purchasing this in a heartbeat.
Shot in location at one of my favourite contemporary designer homewares store Smith Made, 14/28 Rosebery st, Balgowlah, SYDNEY. 
Photography by Ana Suntay-Tanedo