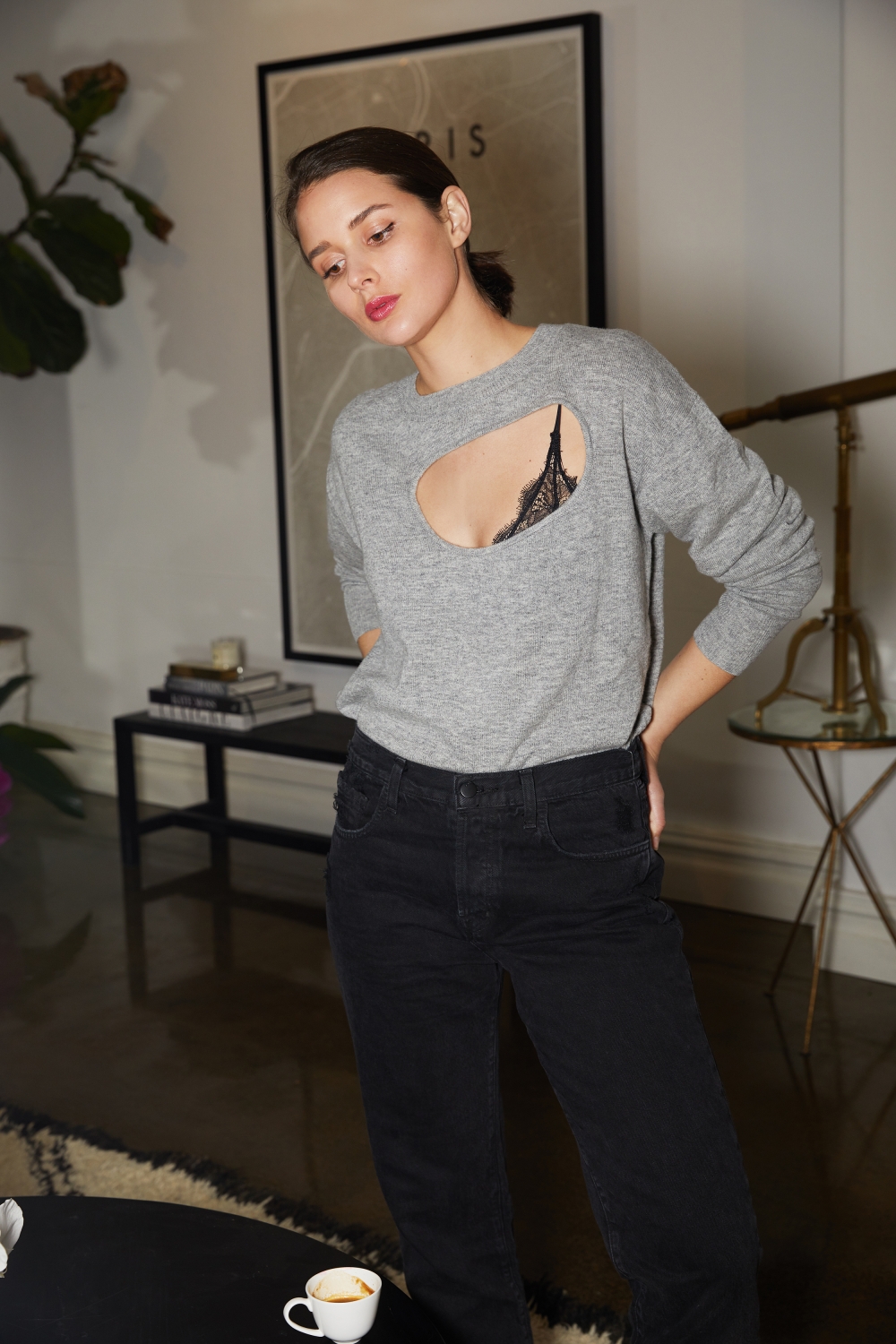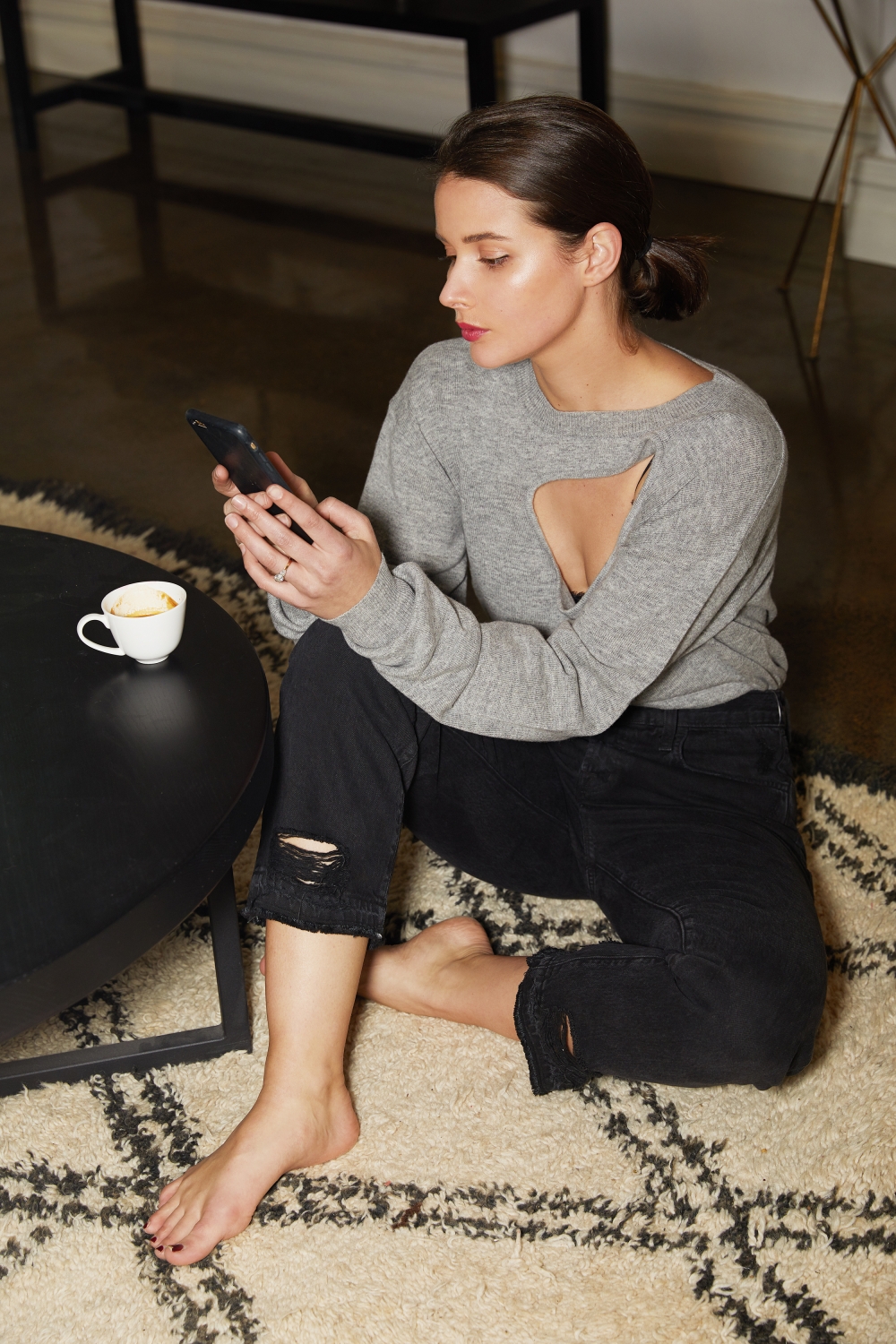 Wearing: Christopher Esber cashmere knit, JBrand jeans, Love Stories bra
There are certain outfits that need a nice lacey black bra to peek out from underneath it. Black camisoles, under a semi sheer top, and tops like this one, where you need just a little bit of self assurance!
Getting personal now: For me, these are my favourite types of bra, period. I absolutely hate anything underwire, and would even rather choose a sports bra if given the A/B option.  I already know what you're thinking and I completely understand that depending on what your mumma gave you you don't get as many choices. For me comfort is number one, and luckily I can can get comfort and looks all under the one with a supportive lacey bralette.
My main issue is keeping my dog away from them! Lacey bras are now in the same delicious category for him next to suede shoes and leather gloves… its a disaster!
Photos by Ana Suntay-Tanedo