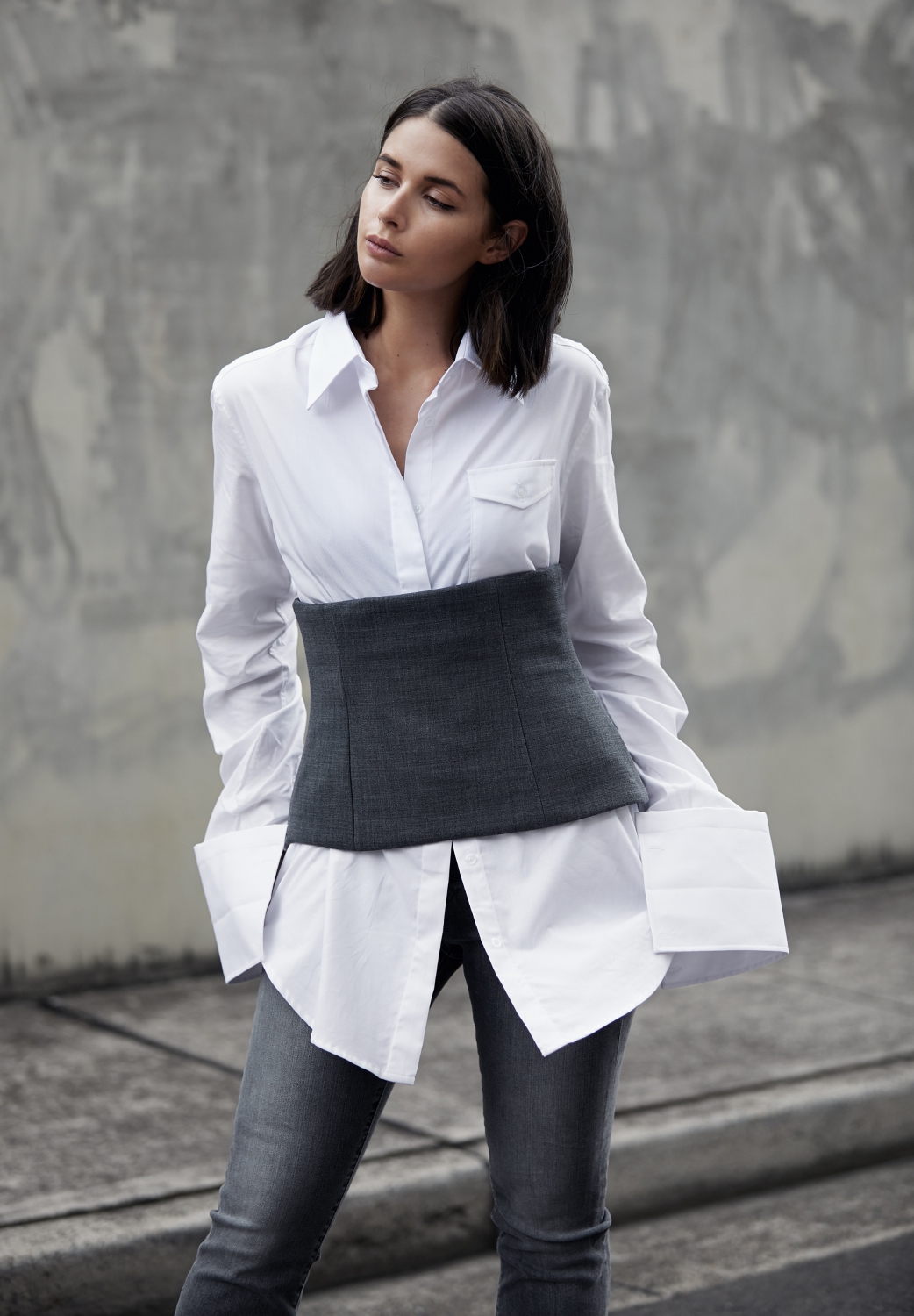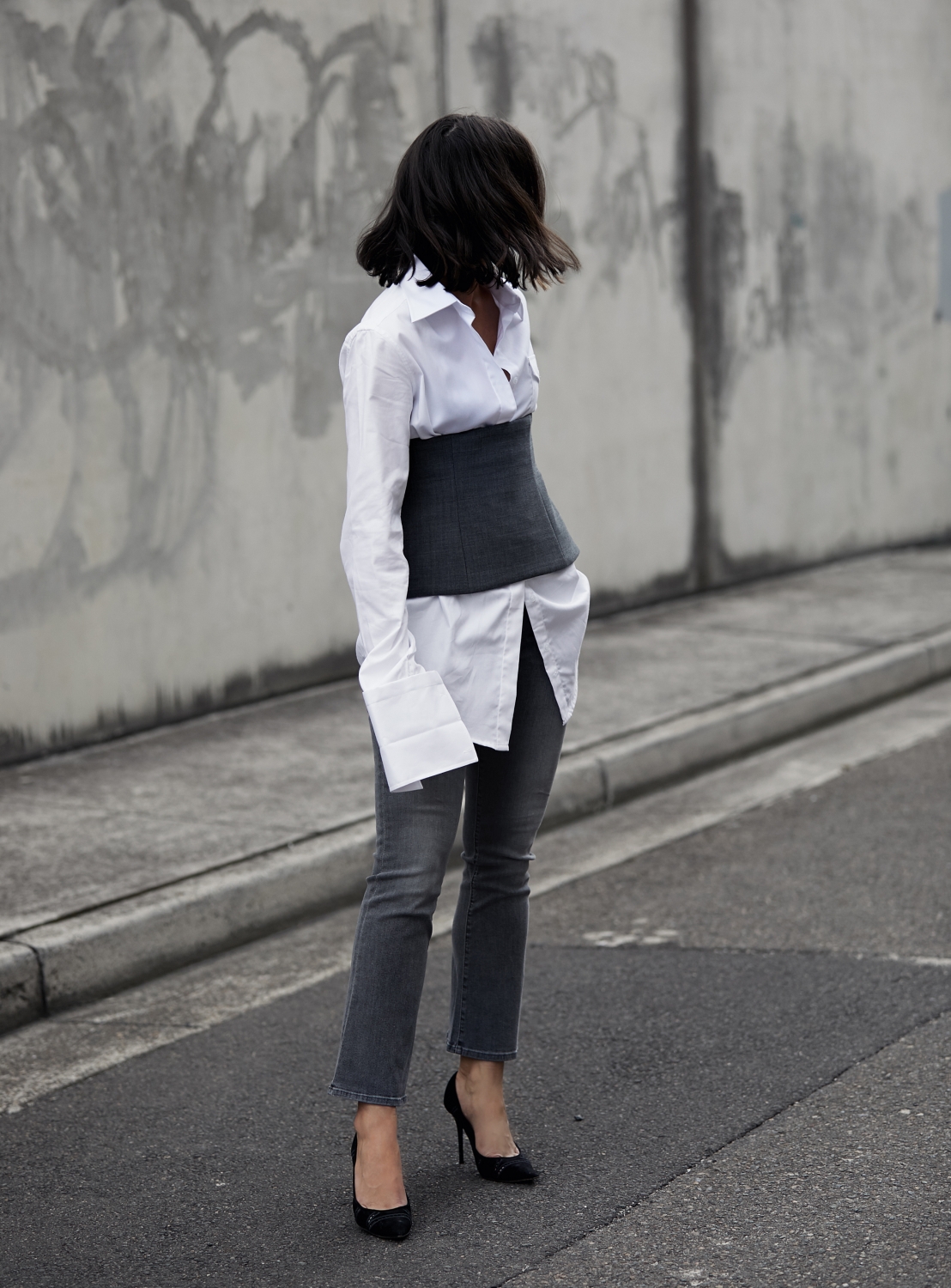 Wearing: Anna Quan shirt, Georgia Alice corset, Frame Denim jeans, Jimmy Choo heels 
Finally, an outfit that's not all black. How exciting.
I highly encourage a pair of grey jeans inserted into your wardrobe. Blue, although a BIG fan, are immediately casual, black, which are a must, can sometimes be too contrasting. Grey denim is that nice balance between the two.
I'm also a big fan of a cropped flare or boot cut denim as I find this shape nice and flattering. Its the perfect just above ankle length on my 5″6 frame, and the mini bootcut gives the illusion of petite ankles as well as providing balance to the hips.
Photos by Ana Suntay-Tanedo