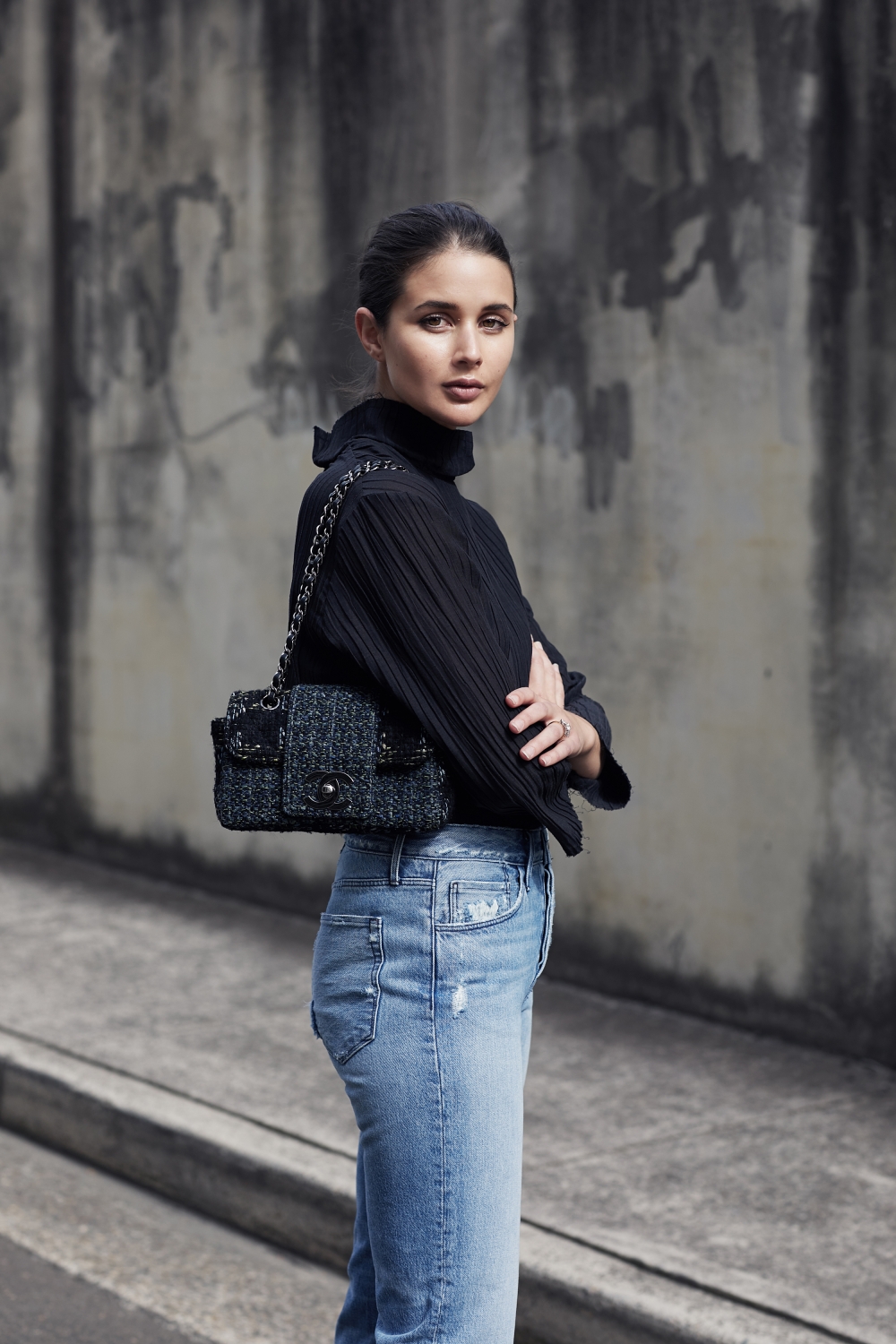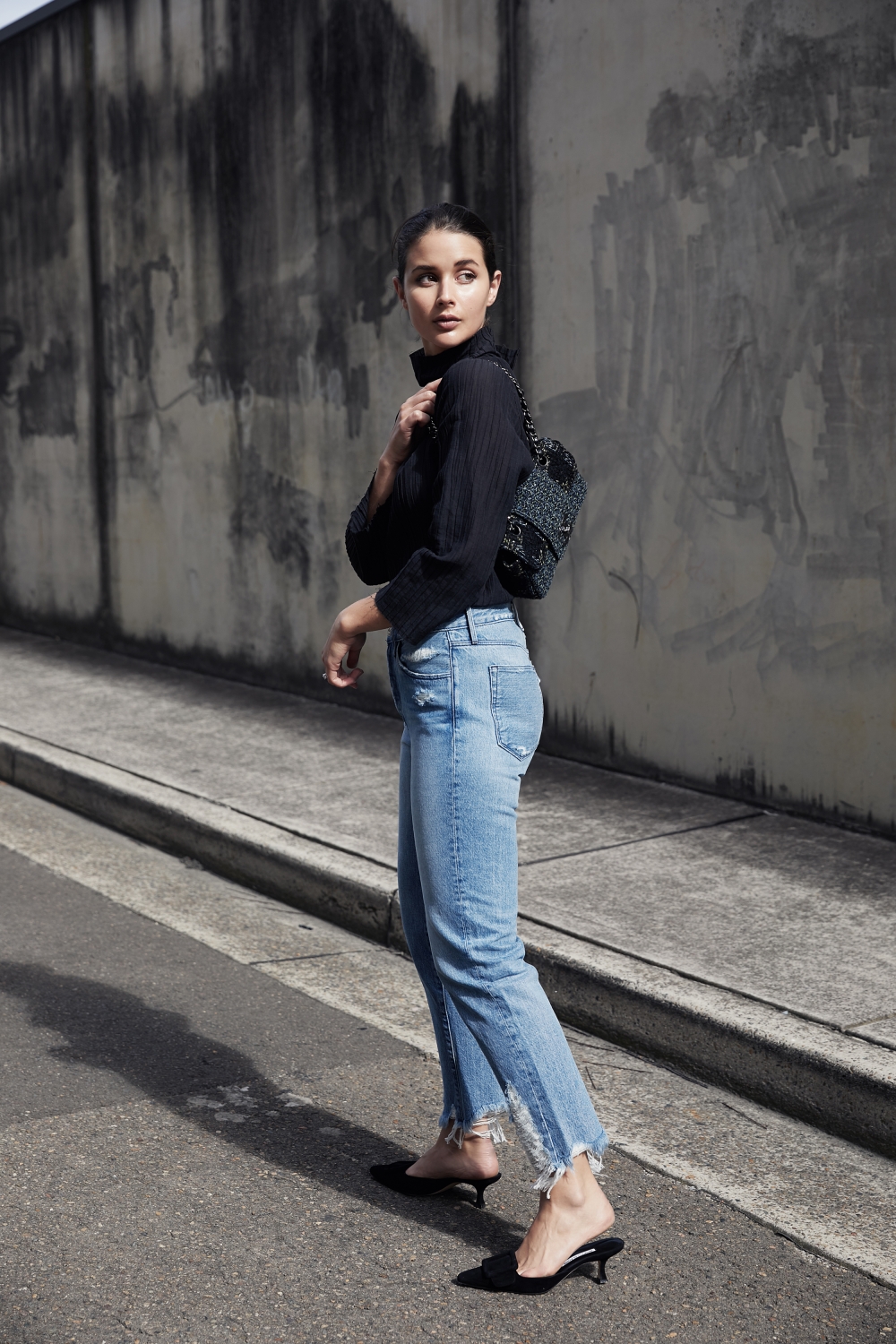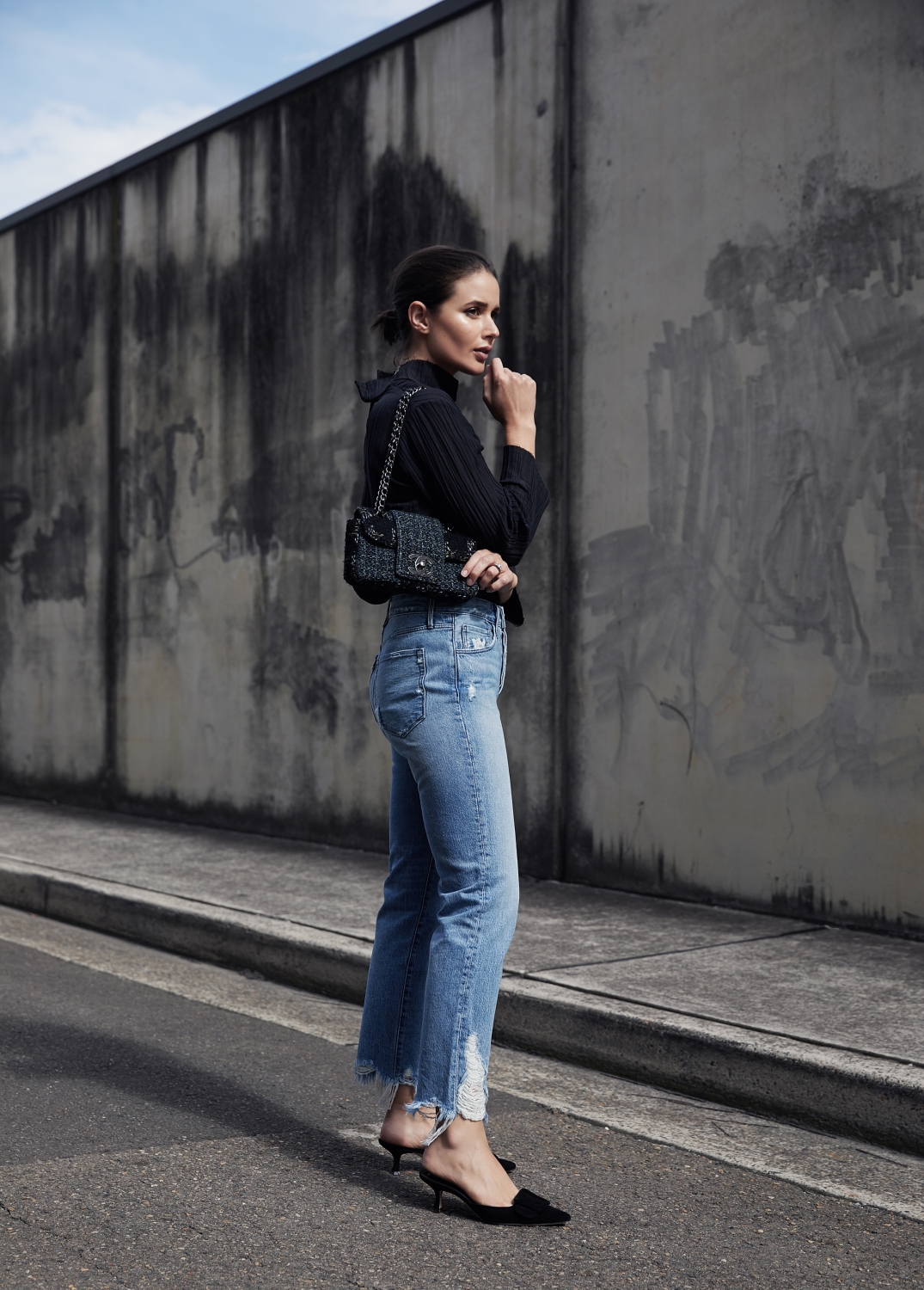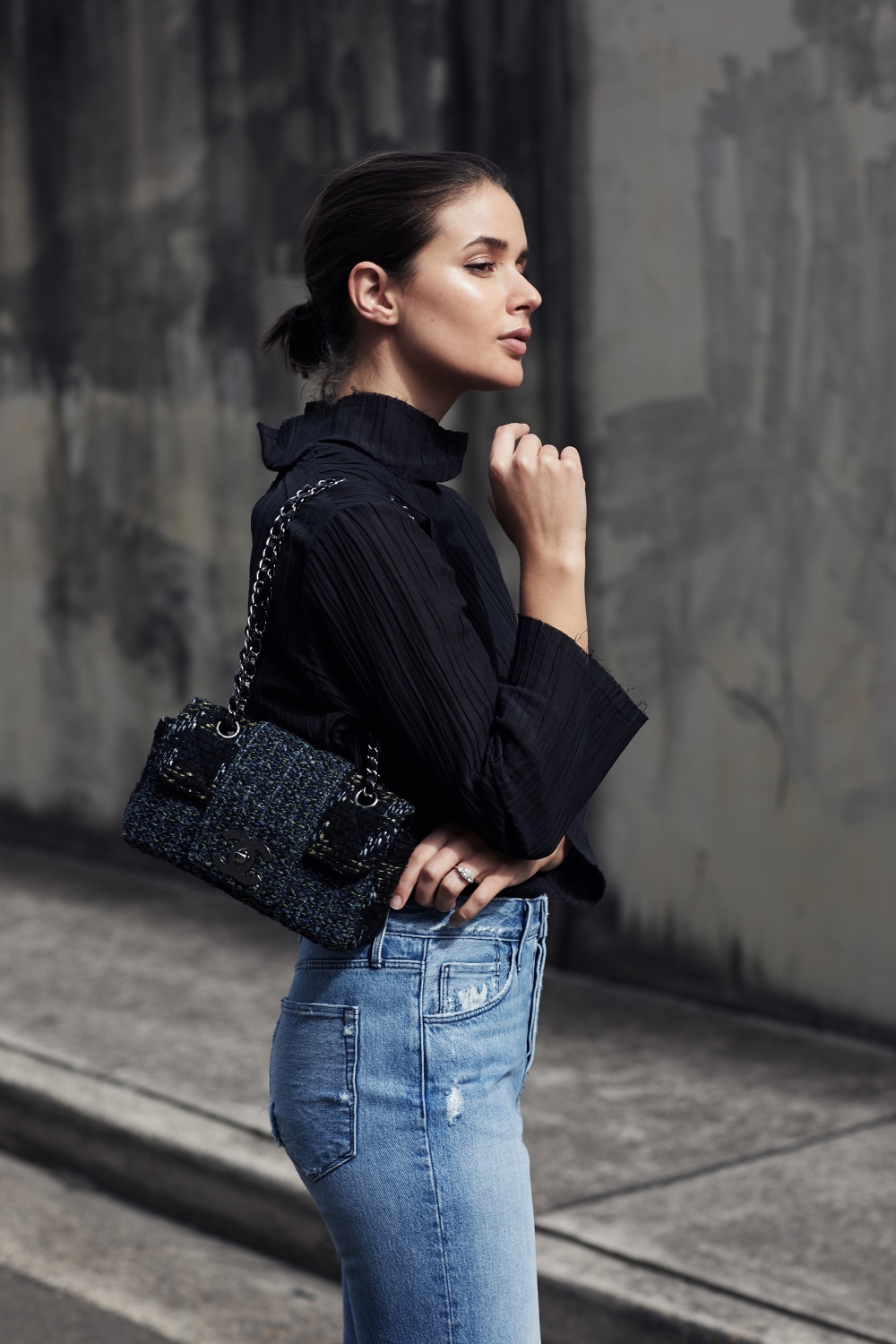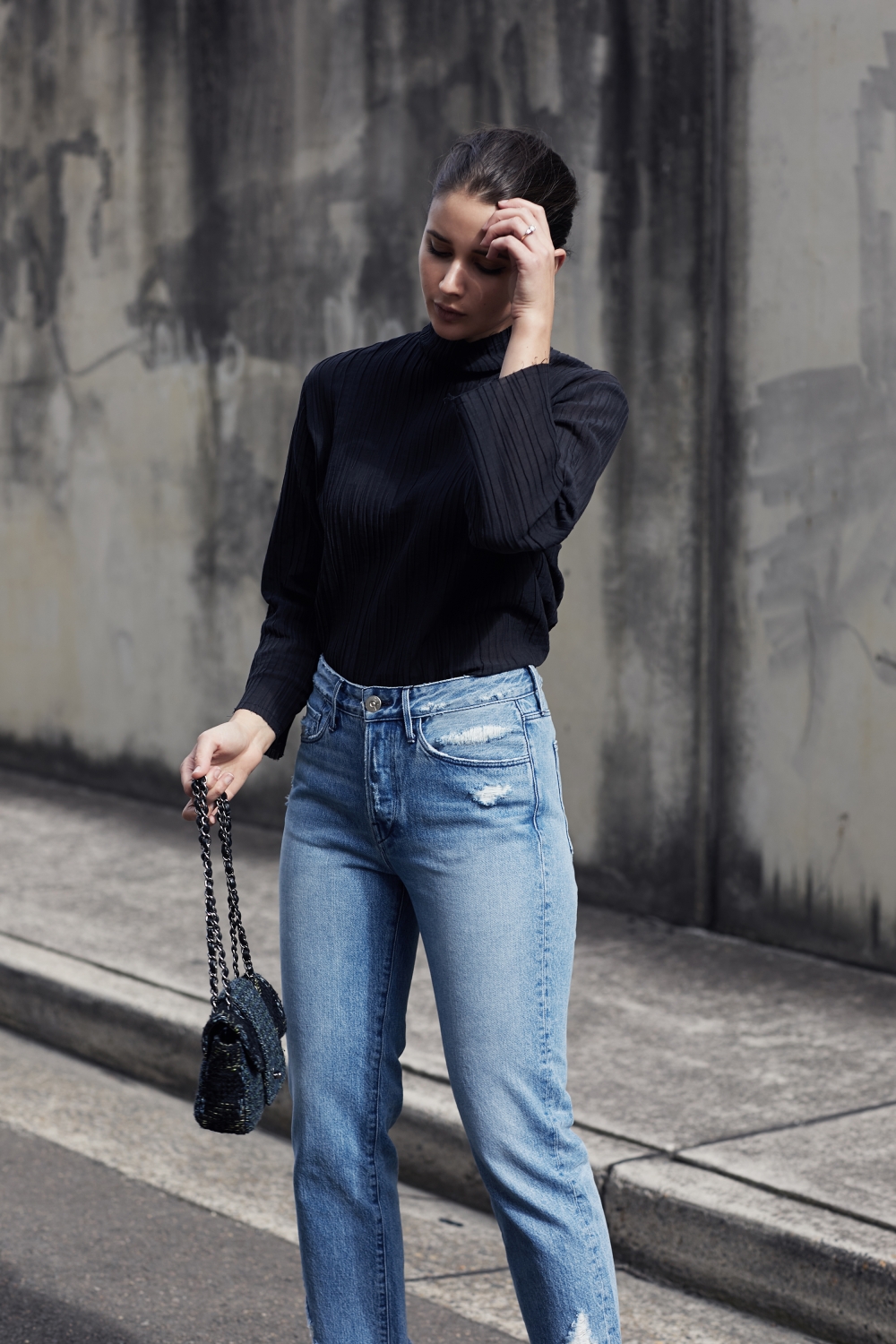 Wearing: Matin Studio top, 3X1 jeans, Manolo Blahnik heels, Chanel tweed bag
My favourite outfits are ones like this. Black, denim and then some refined and classic shoes and accessories.
As I've now been buying for The UNDONE for over a year, (cannot believe it), I've learnt even more about the evolution of styles and trends from designers. One in particular that I find interesting is the denim category.
We're all about the elevated essentials as The UNDONE so I'm looking for flattering styles you can wear over and over again, but that captivate you and make you want them now. Such as these jeans, which I had been eyeing off for a couple of weeks and caved to the temptation of calling them my own.
3X1 is a denim label Im paying particular attention to at the the moment. They're the ones I'm really excited about when i'm buying as they're flattering, well made classics, but use really interesting design techniques for their frayed hems and detailing.
Photos by Ana Suntay-Tanedo