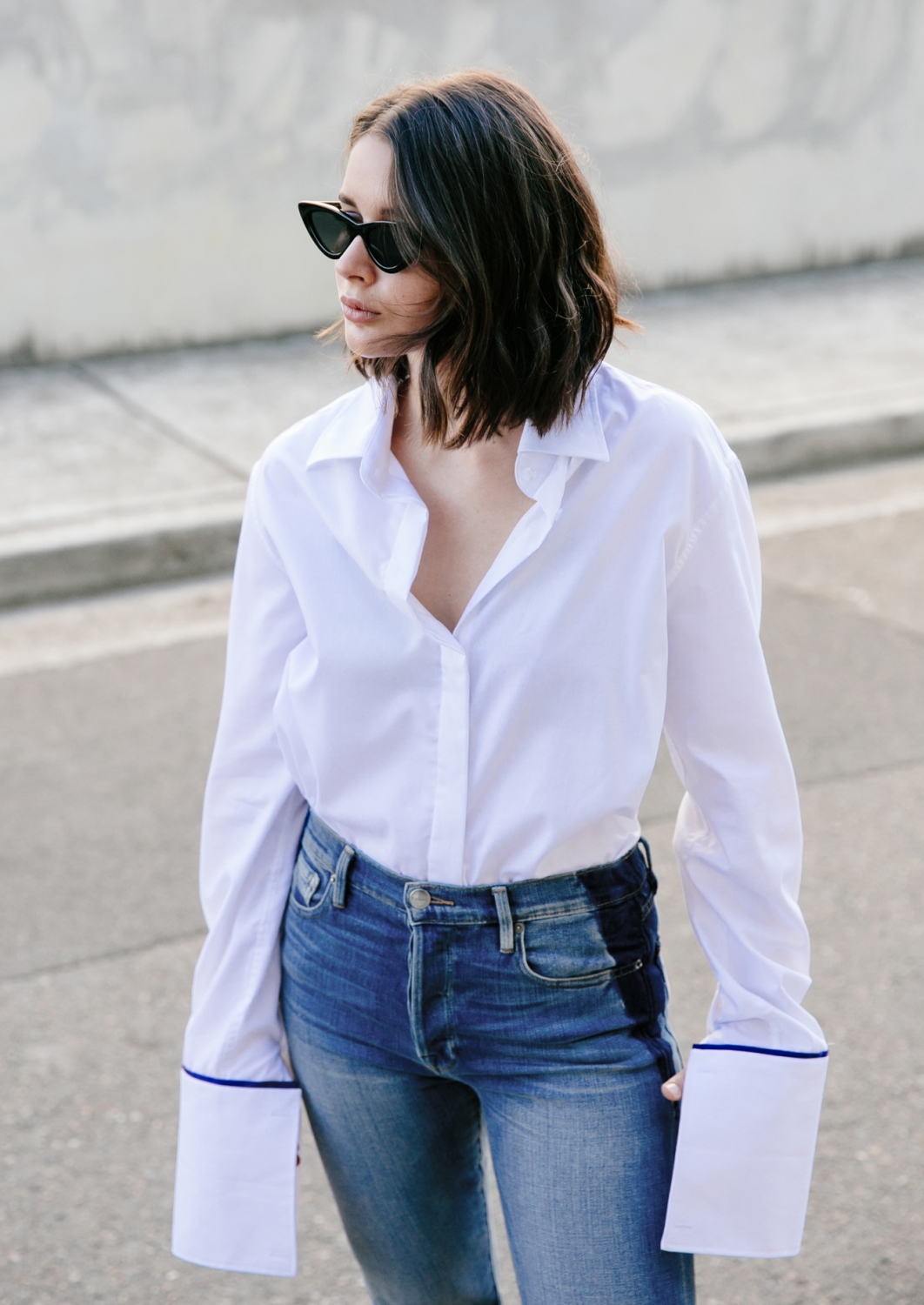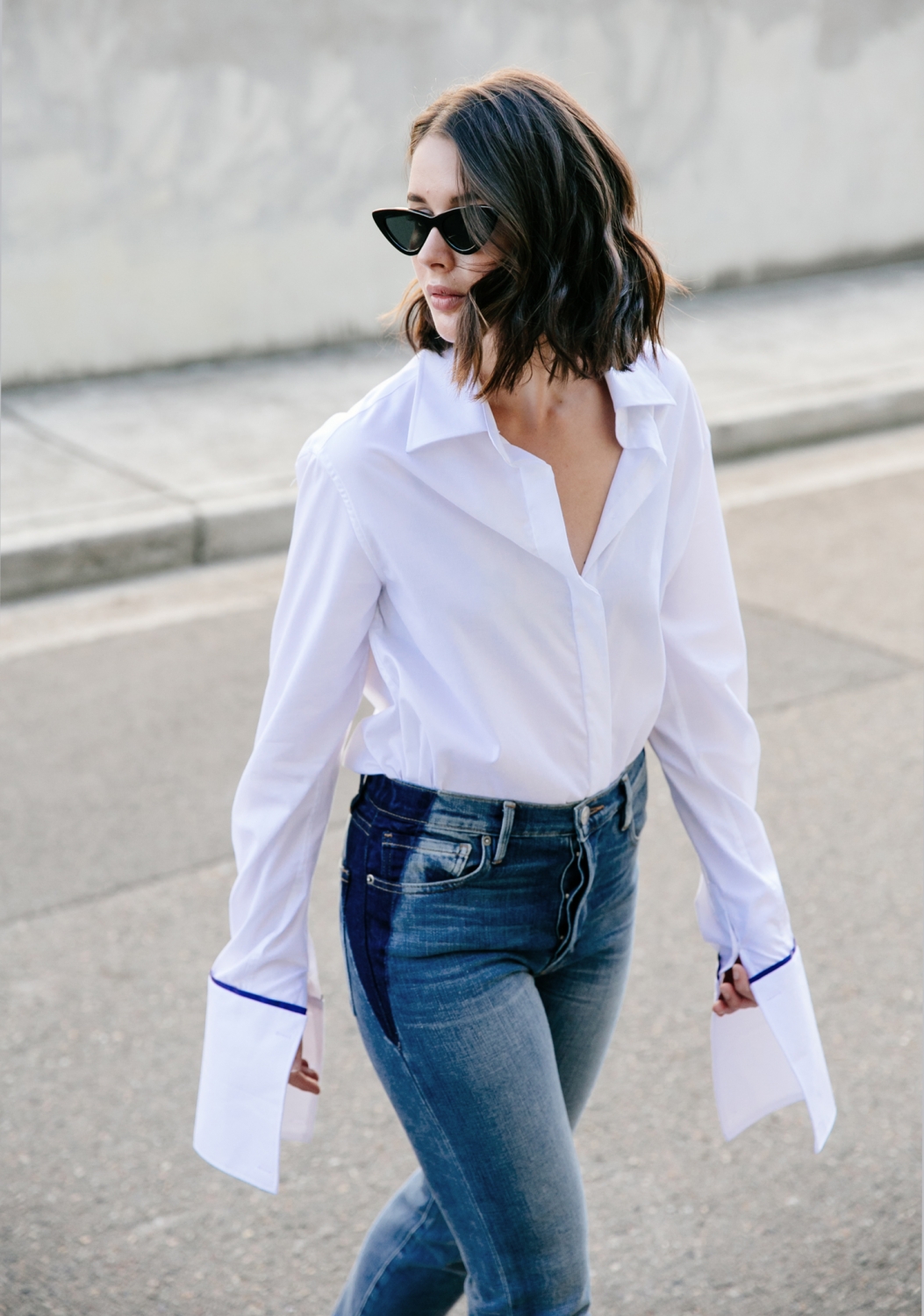 Wearing: Anna Quan shirt, Frame jeans, Le Specs sunglasses
If you don't know the label behind these shirts, its time to sit up and take notice. Anna Quan's popularity is growing at a rapid pace, with it girls wearing her staple shirts all around fashion week and on the daily.
Once you get one, I can almost bet you'll be hooked and want to get the full range. Stocking this label online at The UNDONE we see first hand the cult following it has, with customers coming back again and again for more.
The new season styles have just arrived, included a black trimmed white shirt, black stripes, blue stripes and a new removable cuff style.
You can also customise with your initials on the sleeve or leave as is.
Photos by Hannah Roche