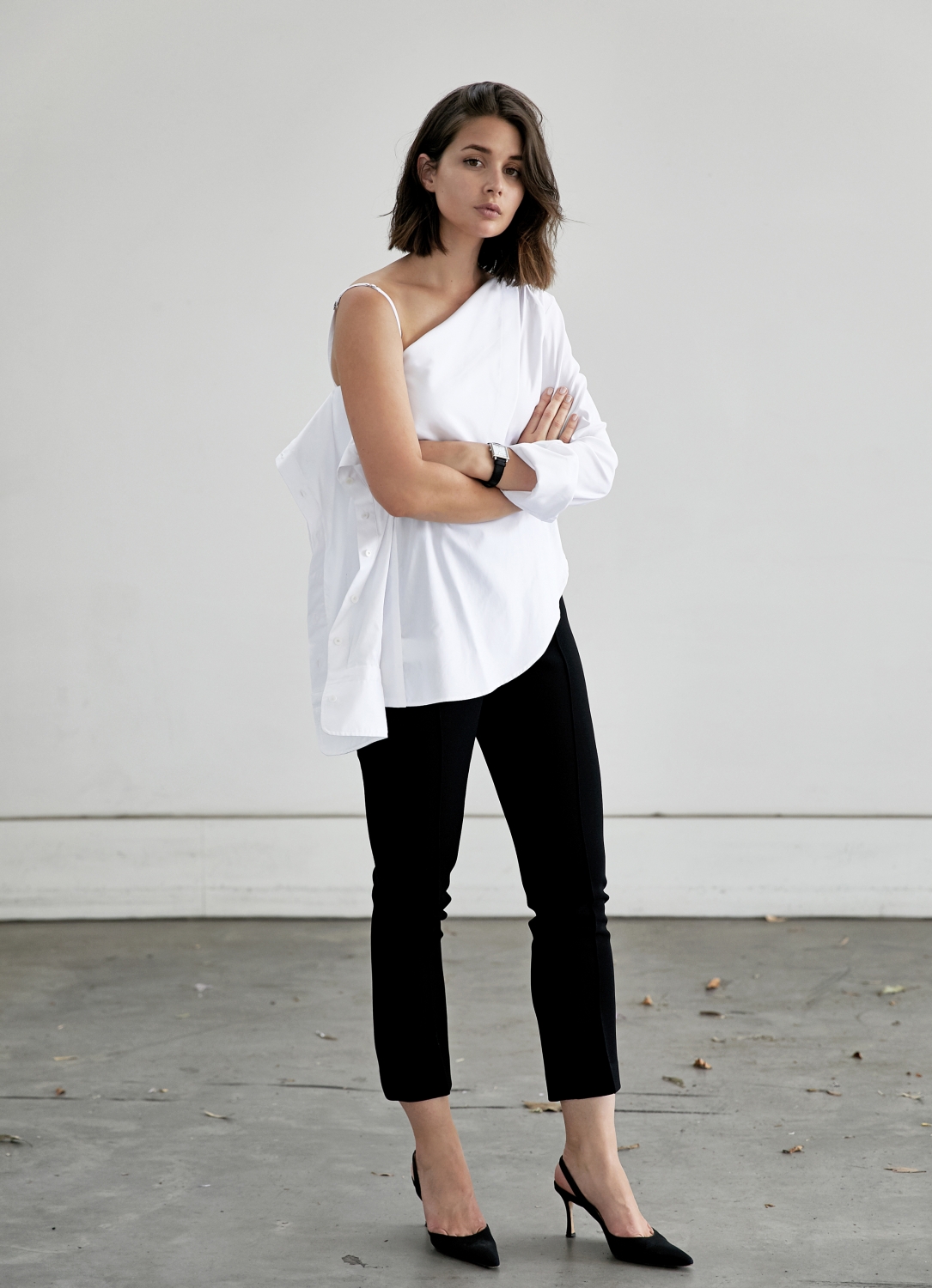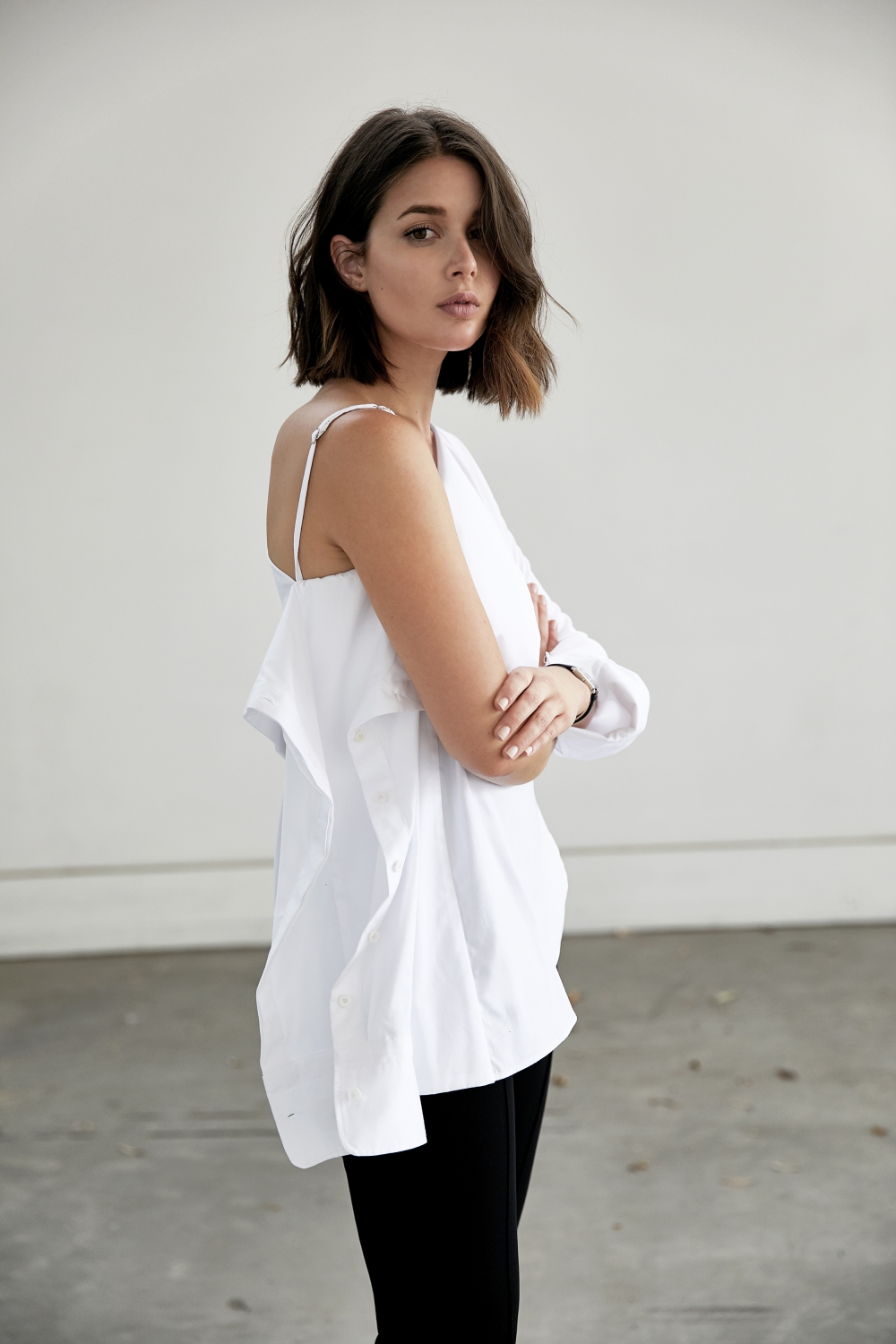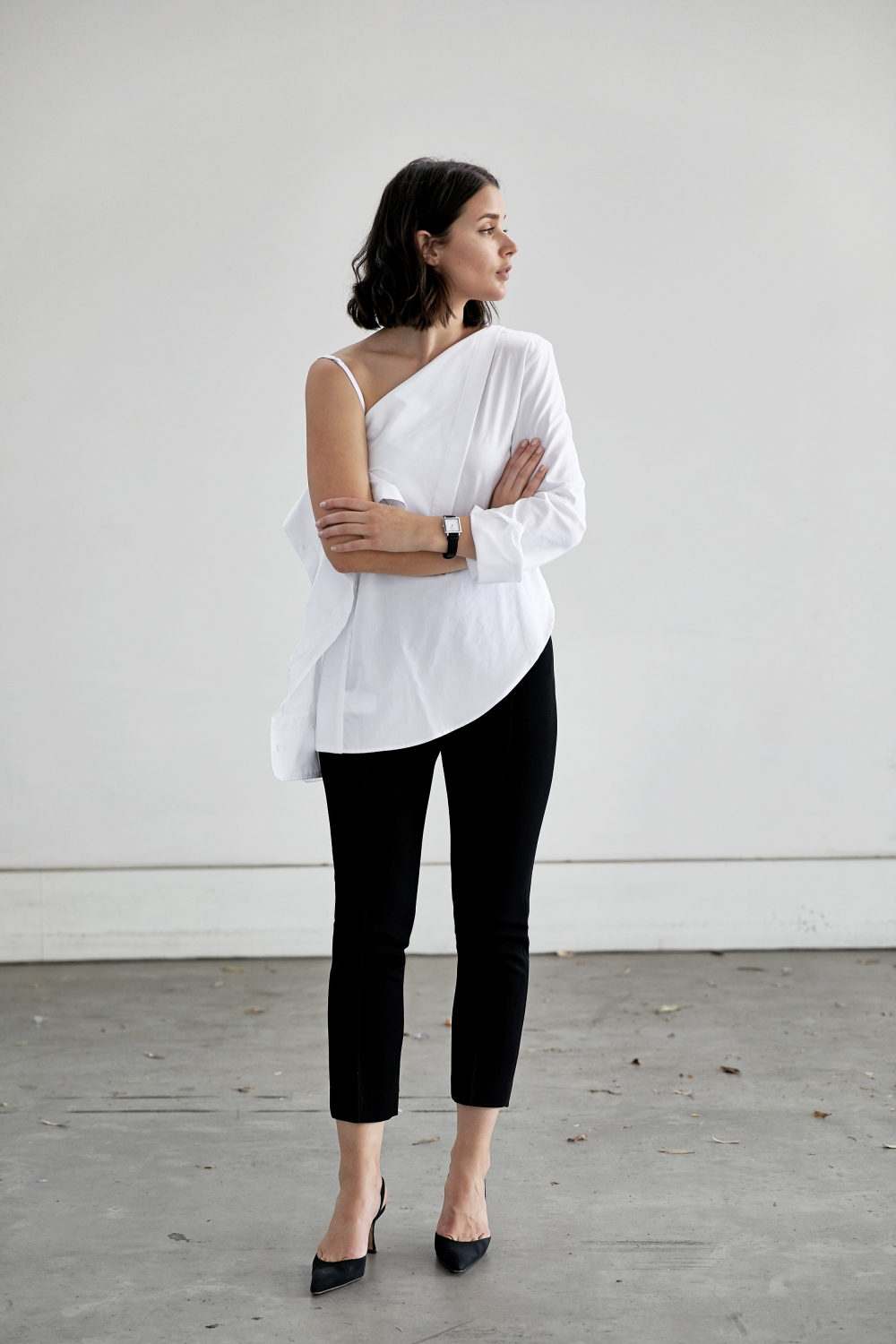 Wearing: Dion Lee White Axis shirt, Maticevski black pants, Manolo Blanik heels
Back in the office today after a couple of long weekends in a row and a much enjoyed holiday season.  Looking back on the year prior one of my favourite trends to emerge was that of the shirt, and how designers were continually pushing to update this iconic wardrobe staple into fresh new ways.
This off the shoulder white cotton shirt by Aussie designer Dion Lee was a stand out when I saw the collection back in May's buying appointments. You can wear the asymmetrical style on either shoulder as there is no front or back, and the sleeve can be worn buttoned up or left loose and relaxed, created two completely different looks.
For me, its all about wardrobe versatility and anything than has more than one way of being styled. I'm looking forward to seeing how this trend progresses in 2017.
Photos by Ana Suntay-Tanedo