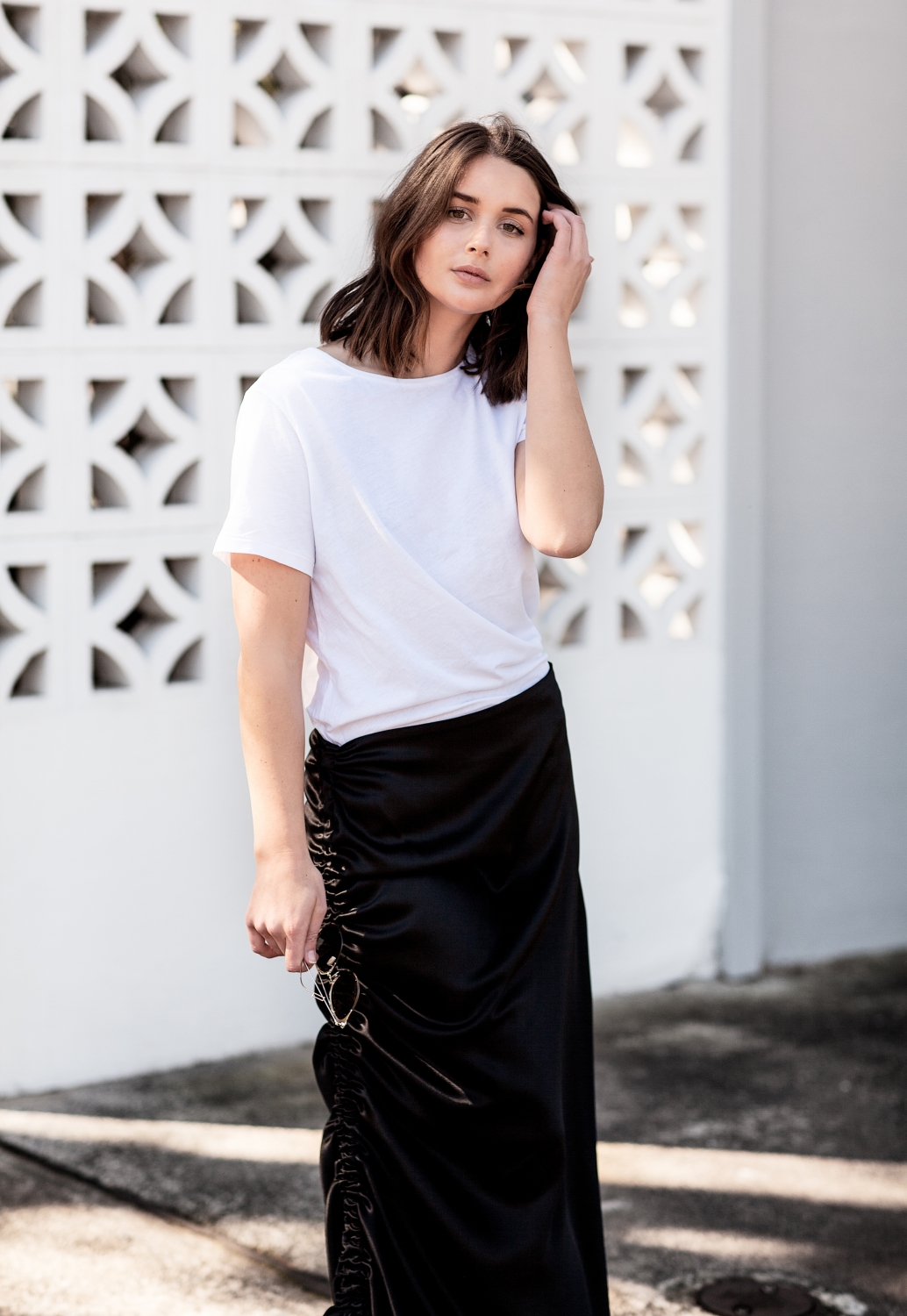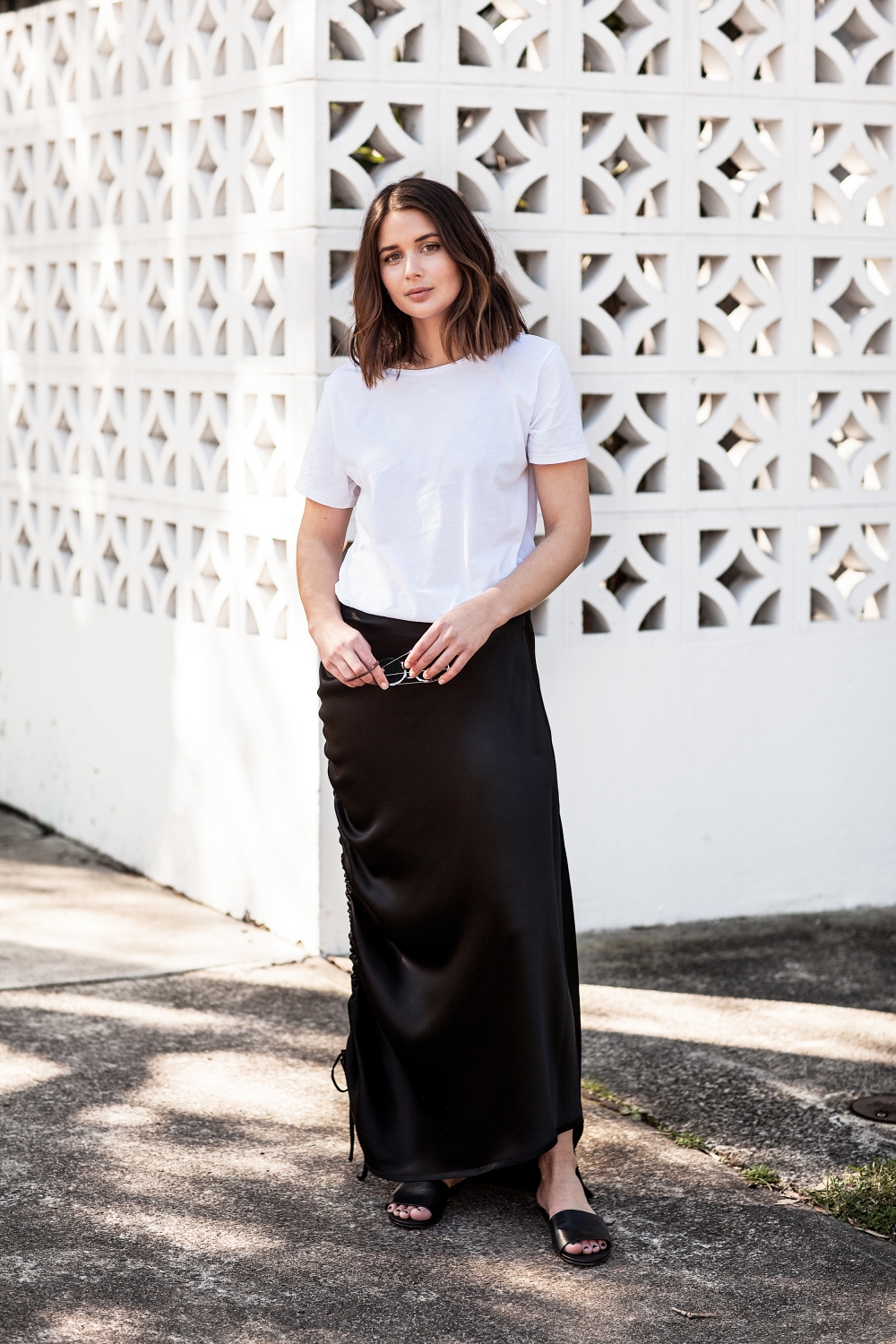 Wearing: The Twenty Two T-Shirt, Georgia Alice Black Water Skirt
A trend that i've seen coming through via buying for The UNDONE is drawstring type rouching along the sides of skirts, tops and dresses, as seen here on this new Georgia Alice skirt.
This is the most beautiful skirt to touch, its a double layered thick silk that slips through your fingers. Seriously one of my favourite textiles.  I like that you can change this skirt to suit your height or how rouched you want the look to be. Personally I like to subtly dabble in this trend by creating a light rouche and leaving the skirt long as one of my favourite things in a  black maxi that I can easily wear with a tee or knit.
Photo by Ana Suntay Tanedo