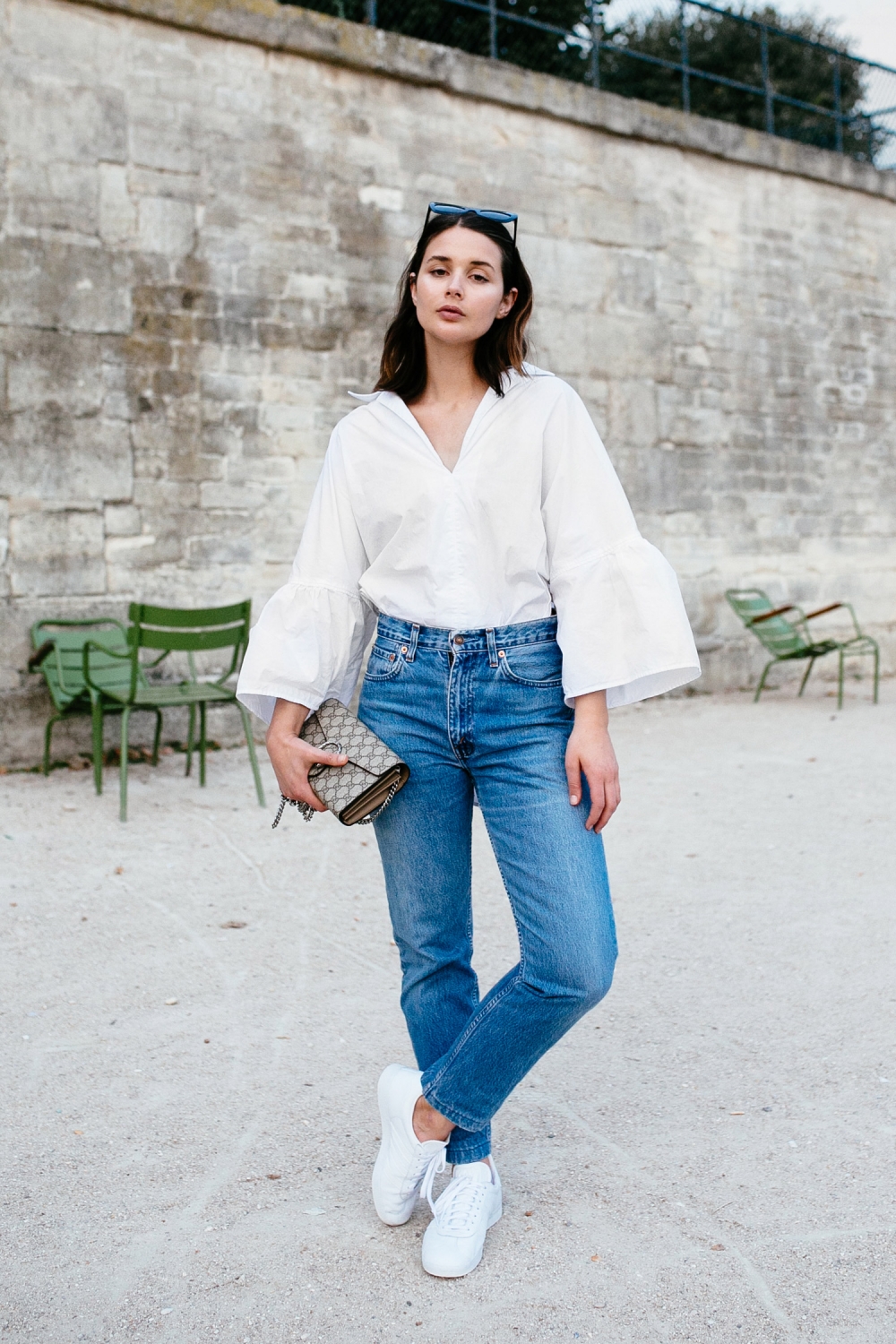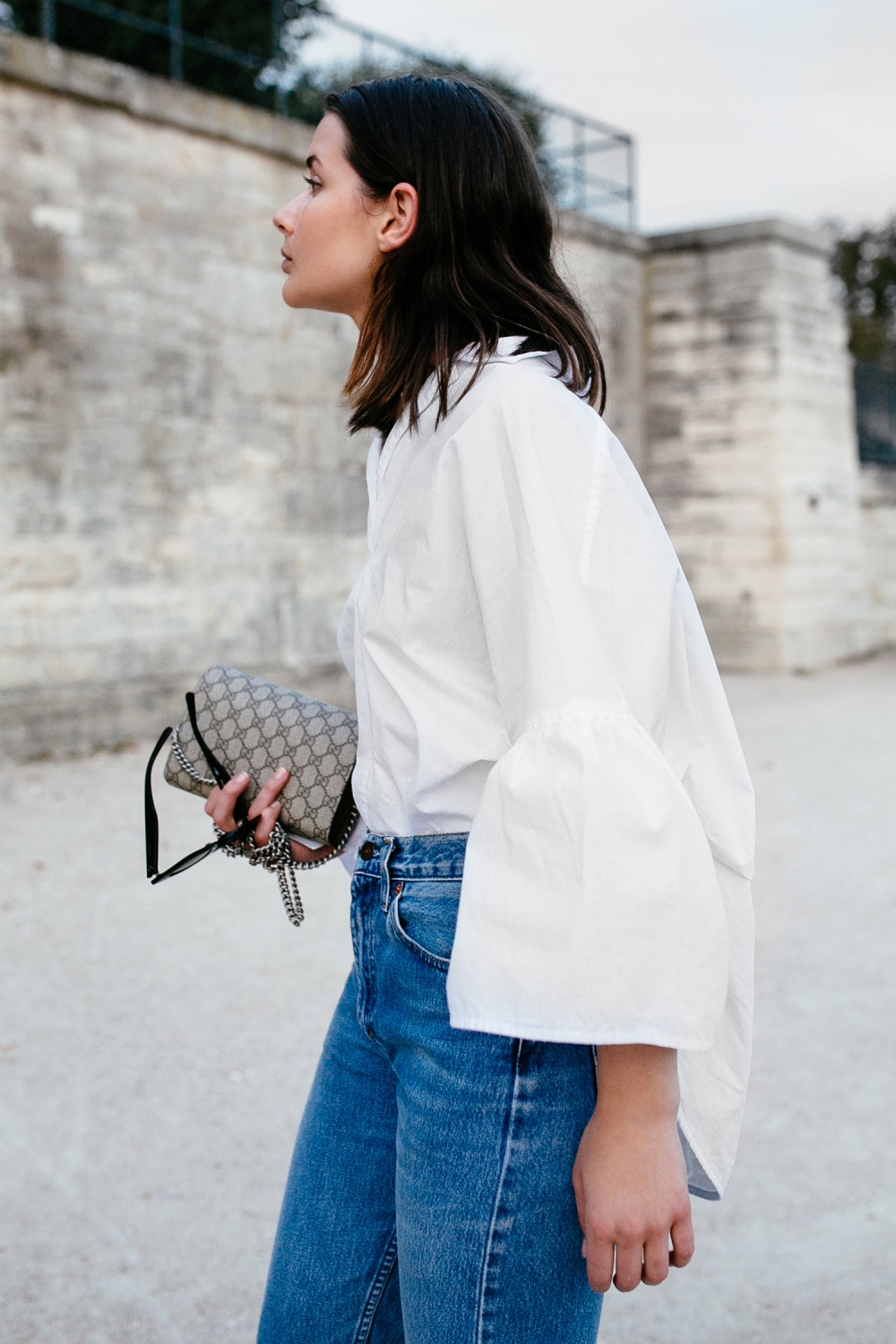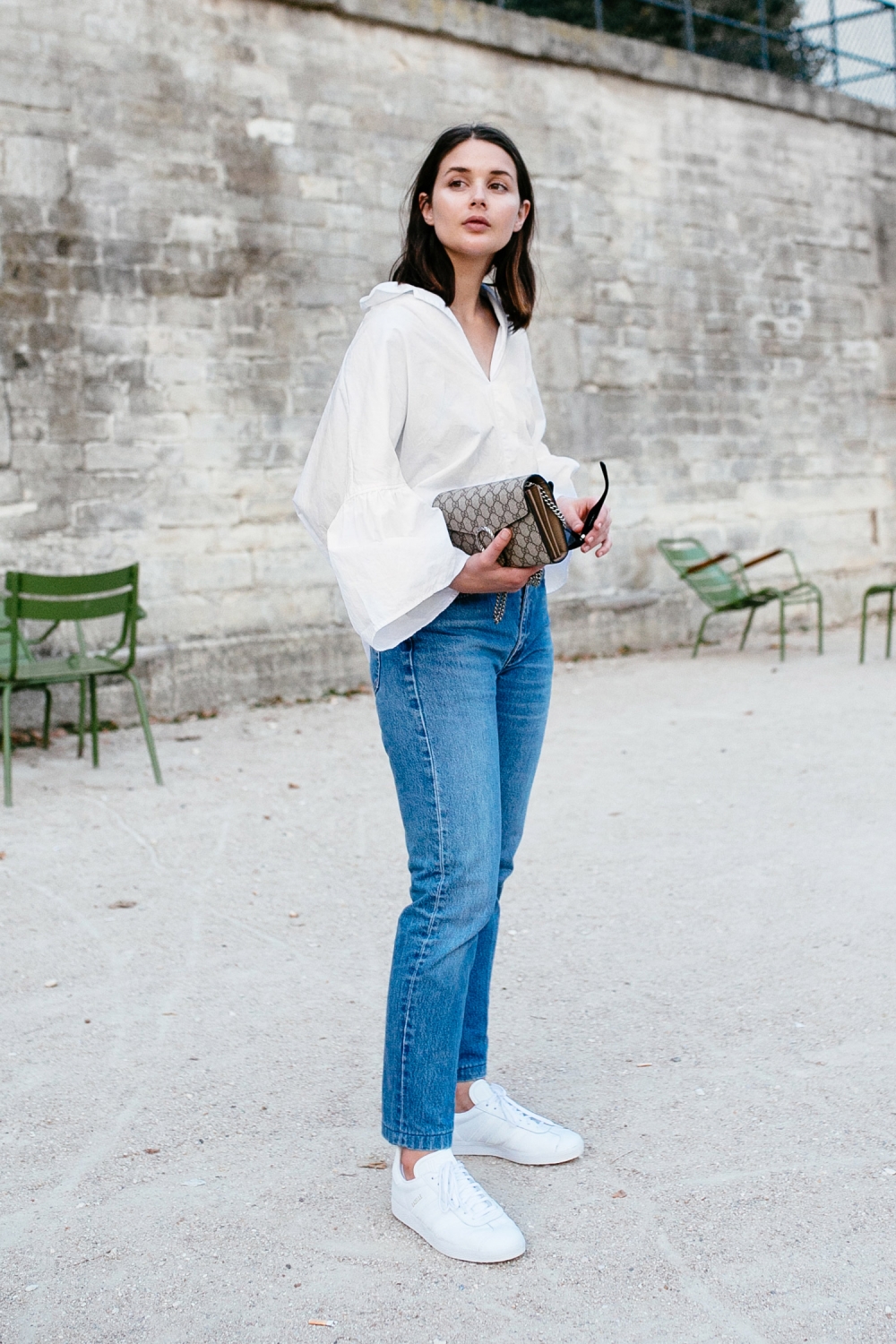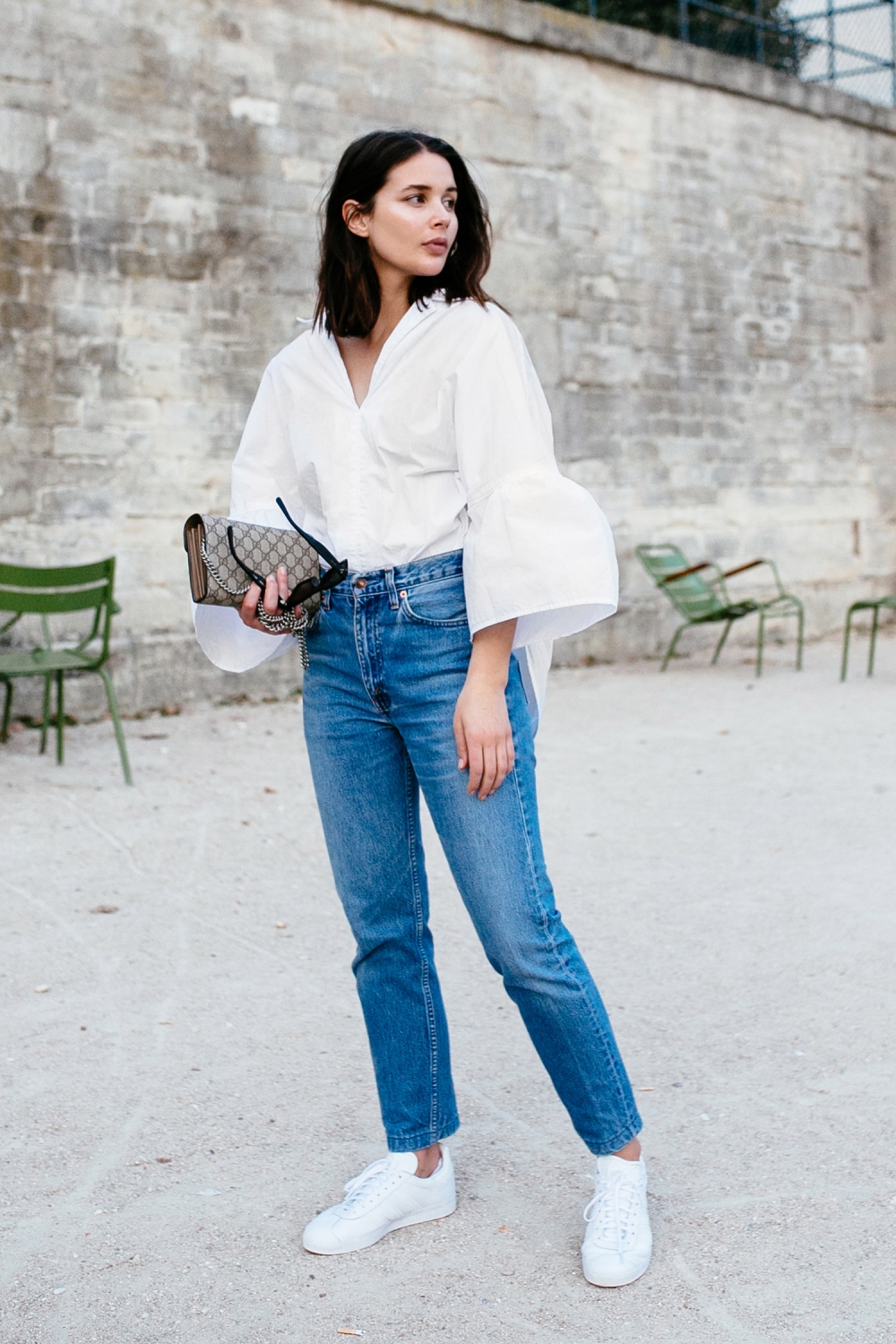 Wearing: Tome shirt, Vintage Levis, Adidas Gazelle sneakers, Celine Sunglasses, Gucci bag
Before you even say it, I know that white sneakers and jeans, in particular the mum jean can be completely polarising. However, an elevated statement white shirt like this one from Tome can take this look to the next level.
I have to say when I packed  for this trip I heavily leaned towards shirting and denim and its definitely whats catching my eye at the present moment. Expect lots more shirting options coming to a wardrobe near yours soon.
Photos by Hannah Roche