I have to think about what I wear most days, to the office, attending meetings, showings and appointments, and planning for events, so weekends and days that I'm not 'on' I like to opt for activewear, even when i'm not necessarily active.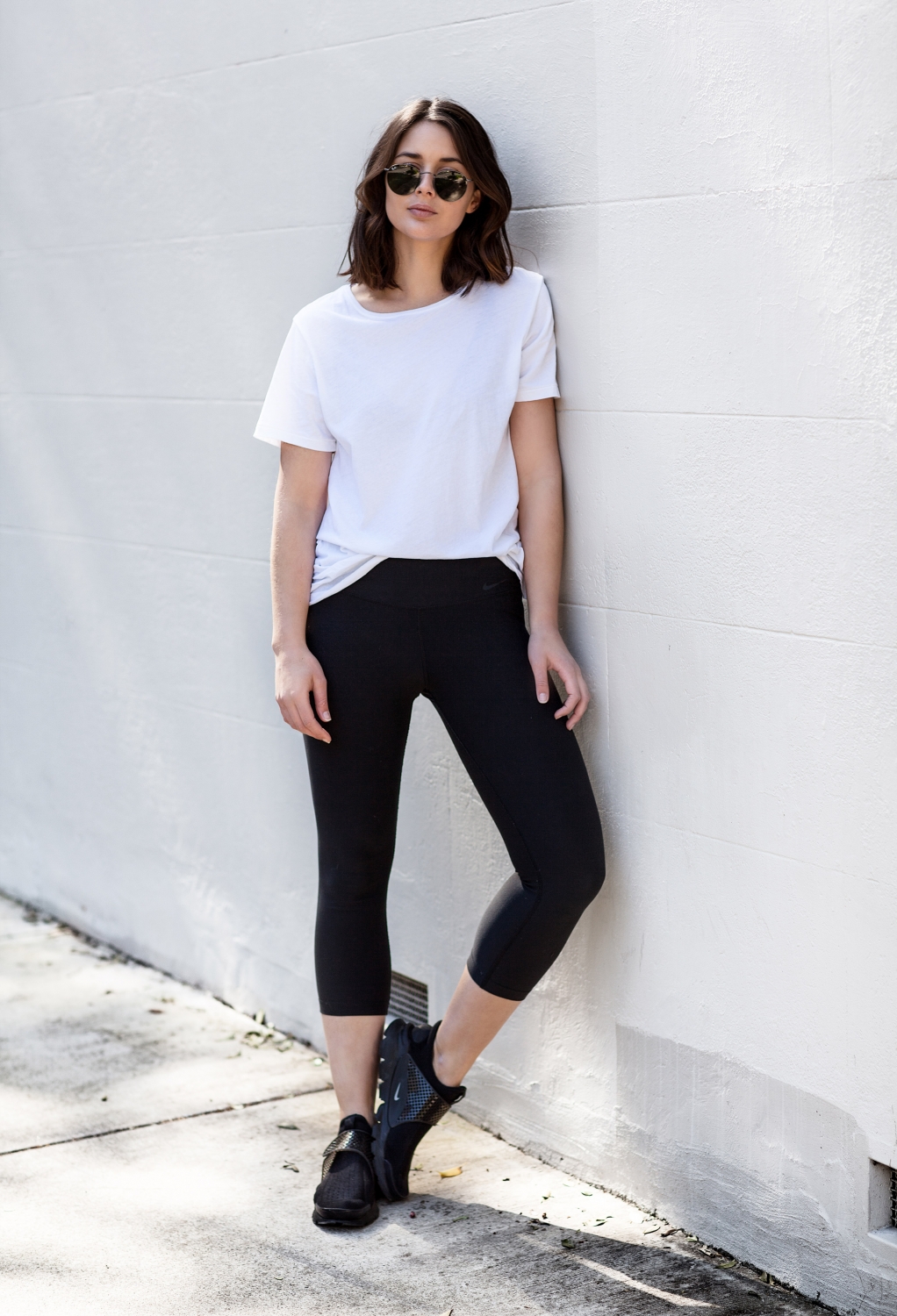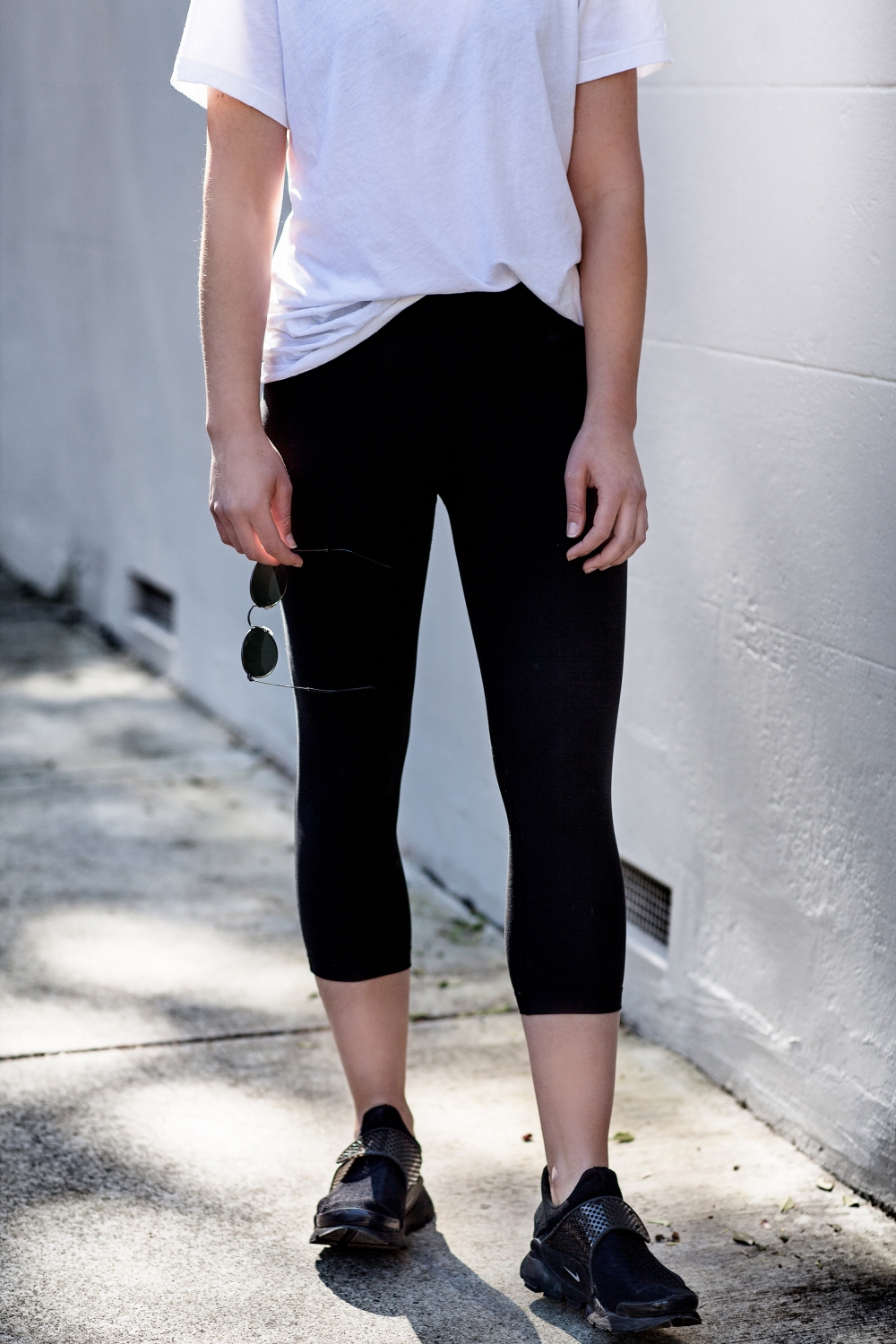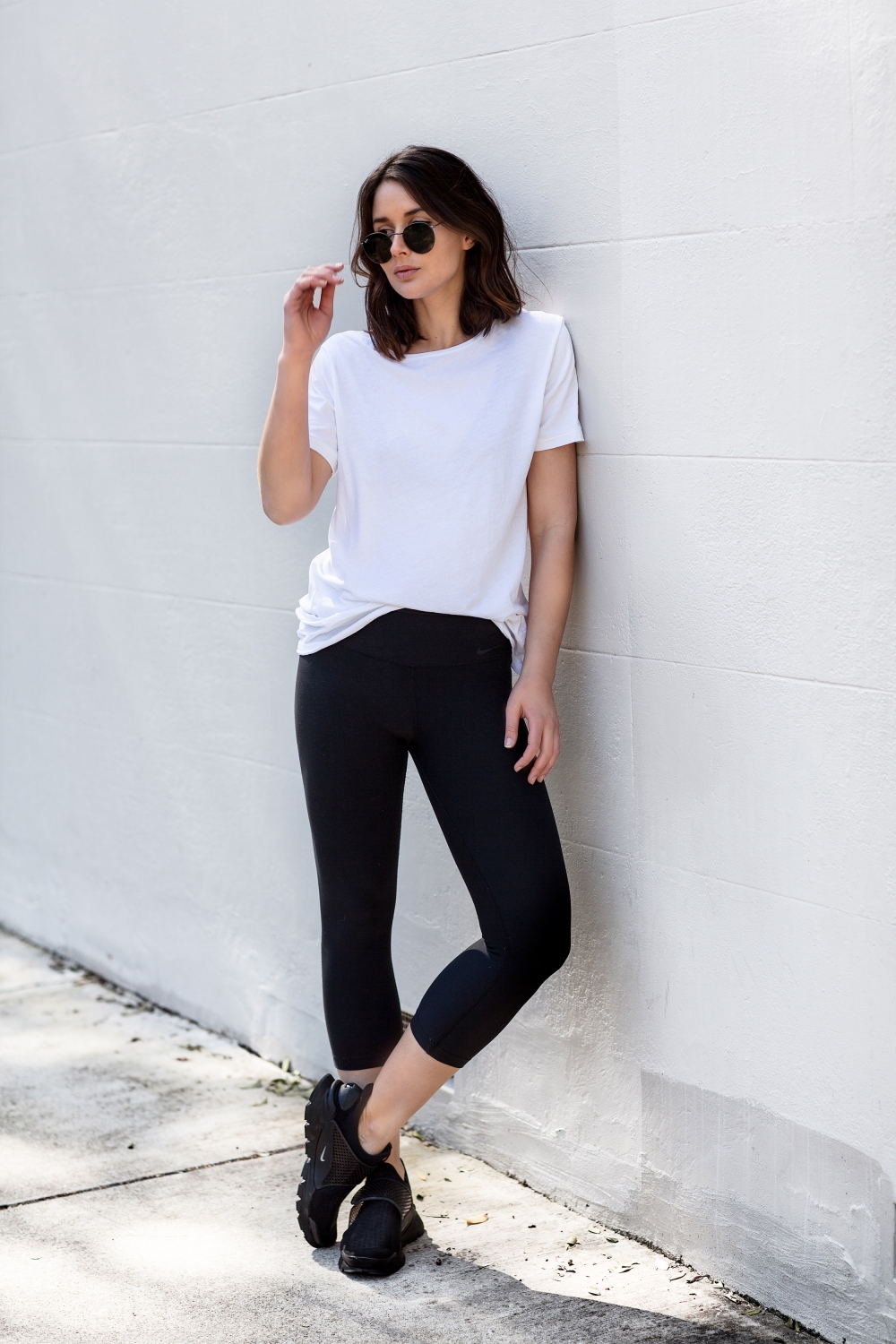 Wearing: The Twenty Two t-shirt, Nike tights, NikeID sneakers, Ray Ban sunglasses
My days off are my time away from thinking about fashion, although that doesn't mean I give up caring all together. A black pair of tights, white t-shirt and a matching pair of sneakers is my effortless go-to.
Nike have really nailed their NikeID offering of letting you customise your own Nikes. Nothing worse that searching for a certain colour but never being about to find the combination you're after. This service lets you pick everything you want, and can even put your initials on the inside – so there is no confusing your pair with your friends!
I think my next pair will be an all white for the gym, what do you think?
Photos by Ana Suntay-Tanedo
*Advertorial post in collaboration with Nike