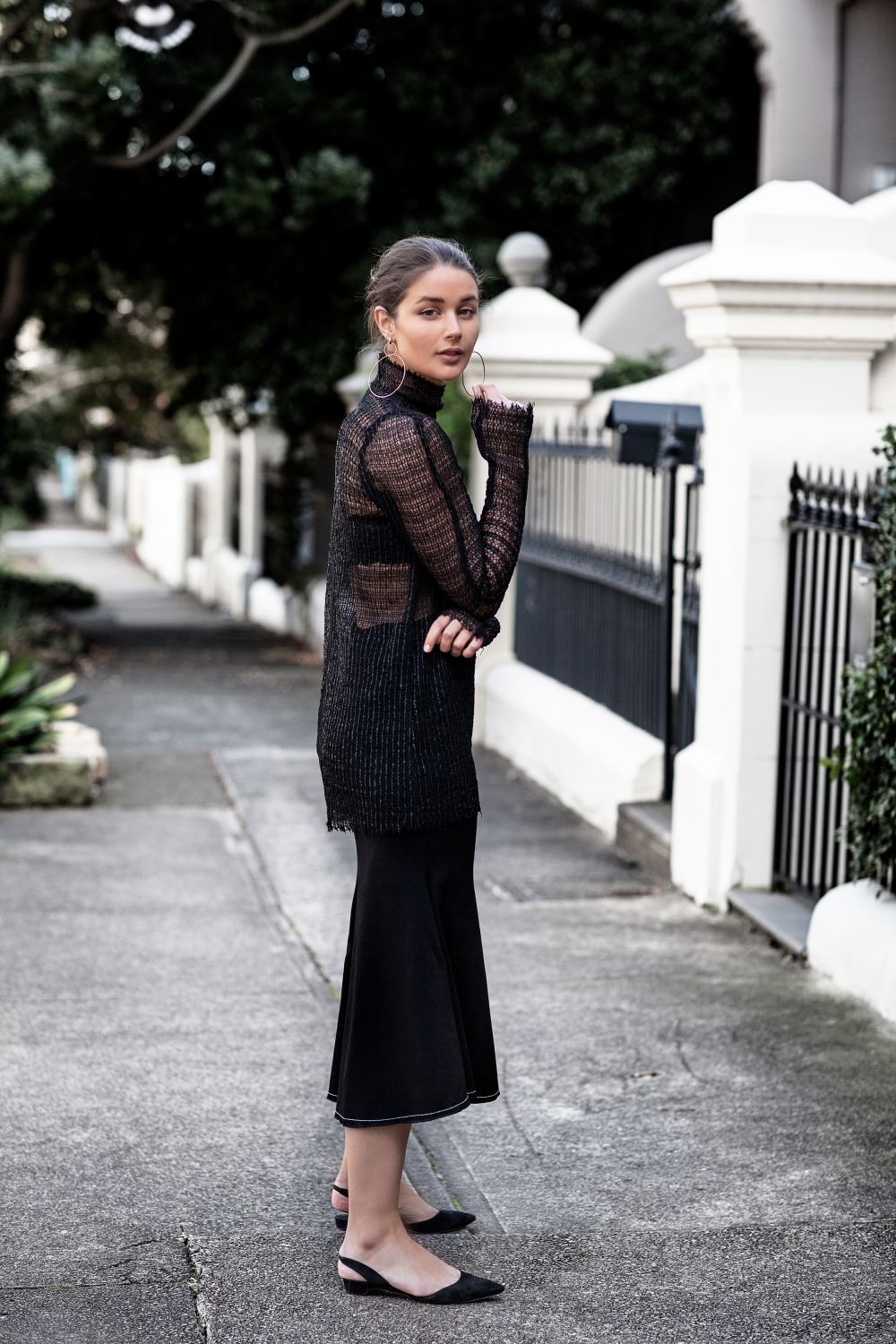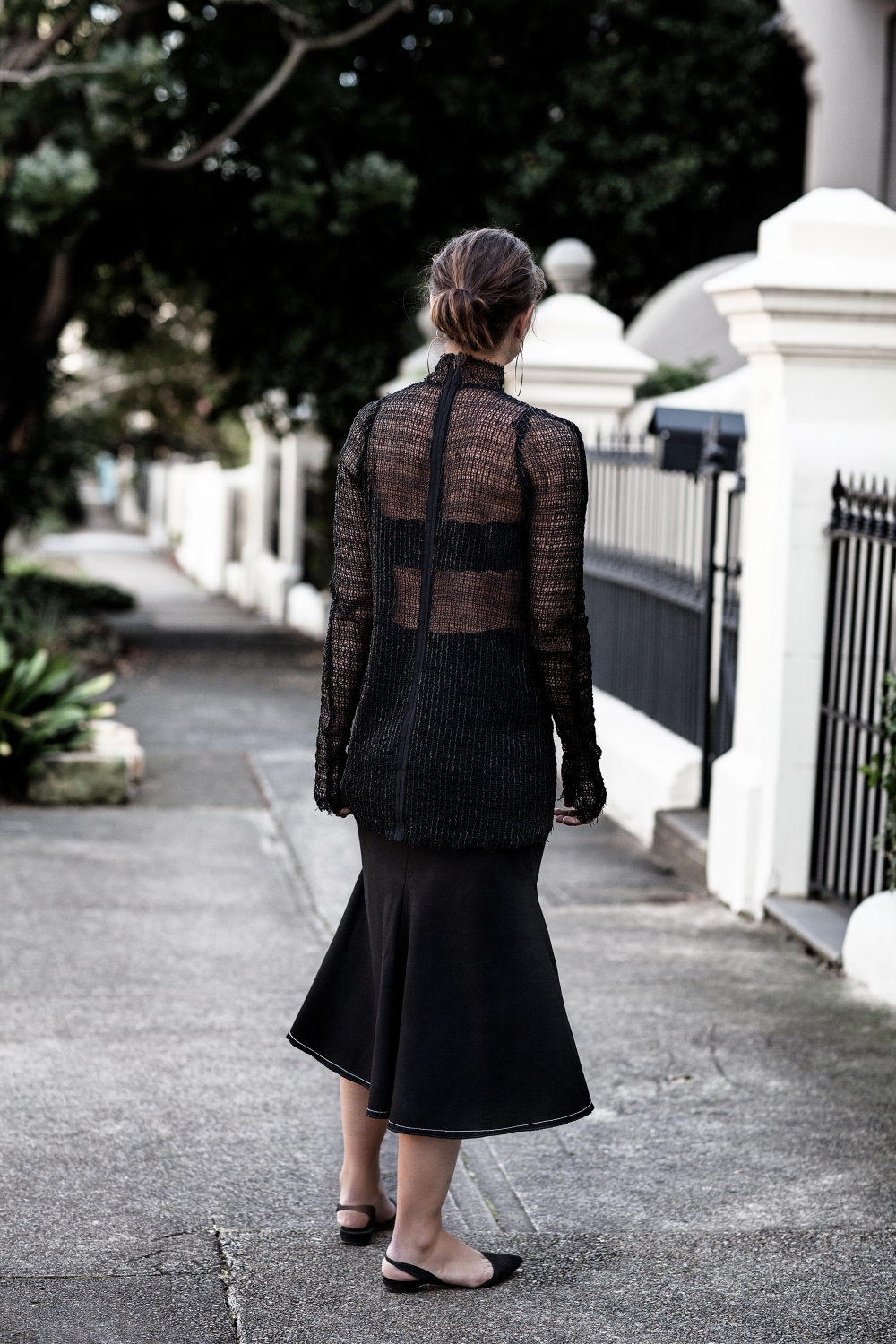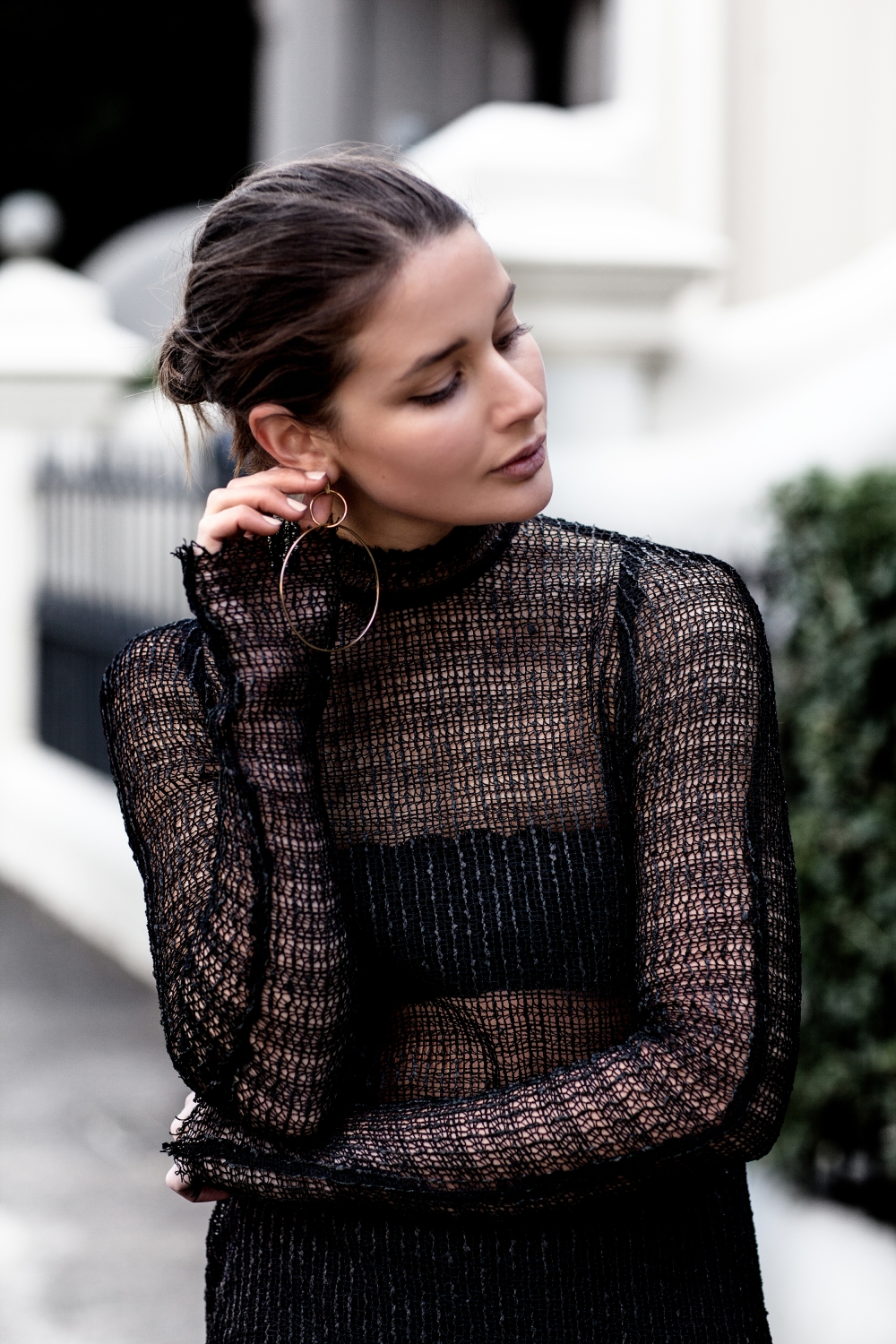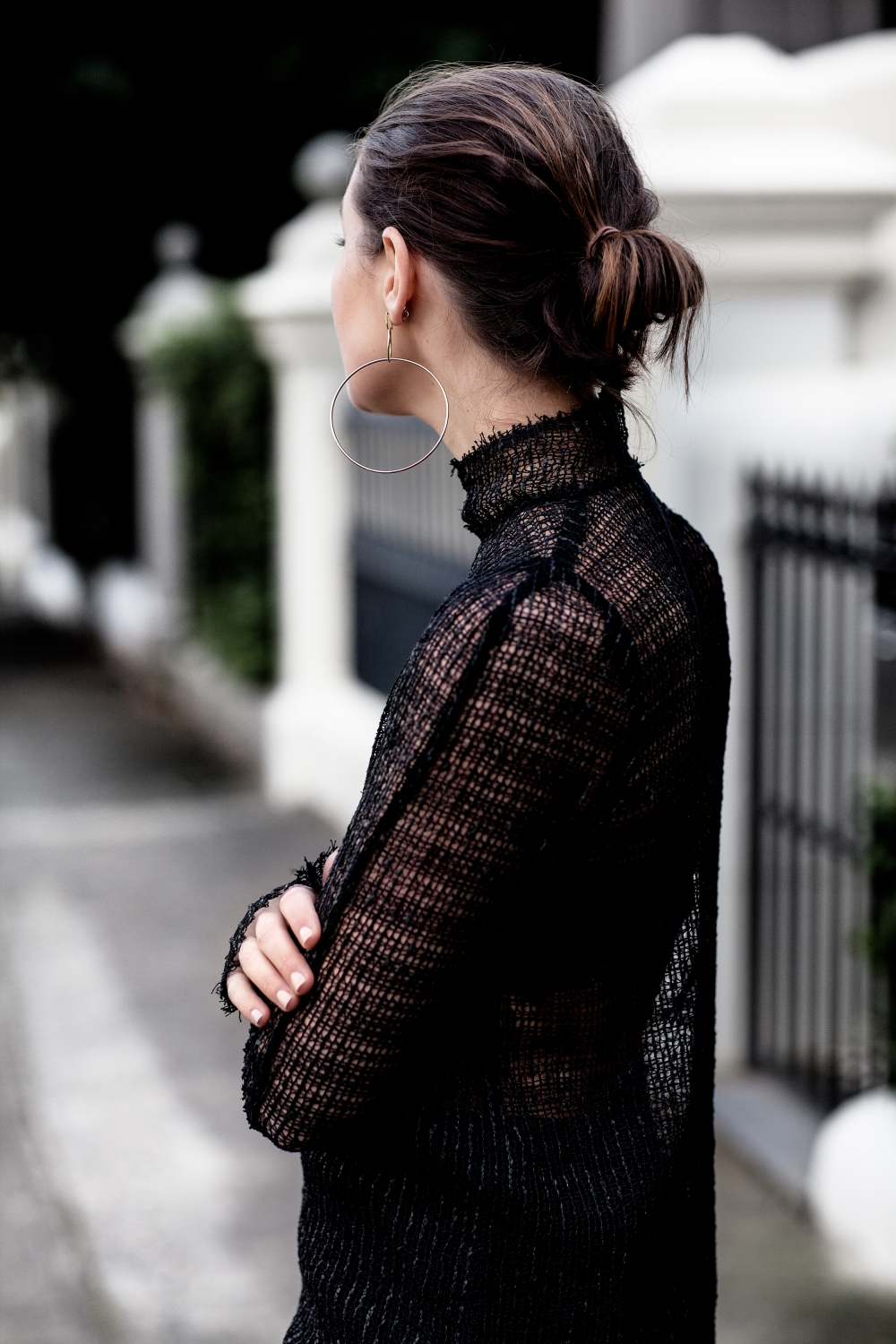 I love this top, the rough edges and delicate natural makes this an ultra luxe layering piece, but with all see through piece you have to take an extra moment to work out how to style it.
For me, I'm not the biggest fan of seeing belly buttons through a top, nor do I want you to be able to see my stomach! The easy solution is to go for a high waist skirt, jeans or pants.
The other issue, what bra to wear. Although I don't mind a classic black lace bra to be seen through a top, this top already has shoulder seams creating lines over the shoulders. To keep this look as streamlined as possible and not to alter those lines I went with a strapless bandeau style bra, which works well with the high waist shape of the skirt.
Wearing: KITX Web Net polo top, Ellery skirt, Paul Andrew flats, Natasha Schweitzer earrings. 
Photos by Ana Suntay-Tanedo