There are days when you just want to wear loose, oversized clothes. But there is a knack to pulling it off and looking chic and put together, evening making you look slimmer (yay), rather than appearing like you're simply wearing the wrong size garment.
Here are my simple tips on nailing this look.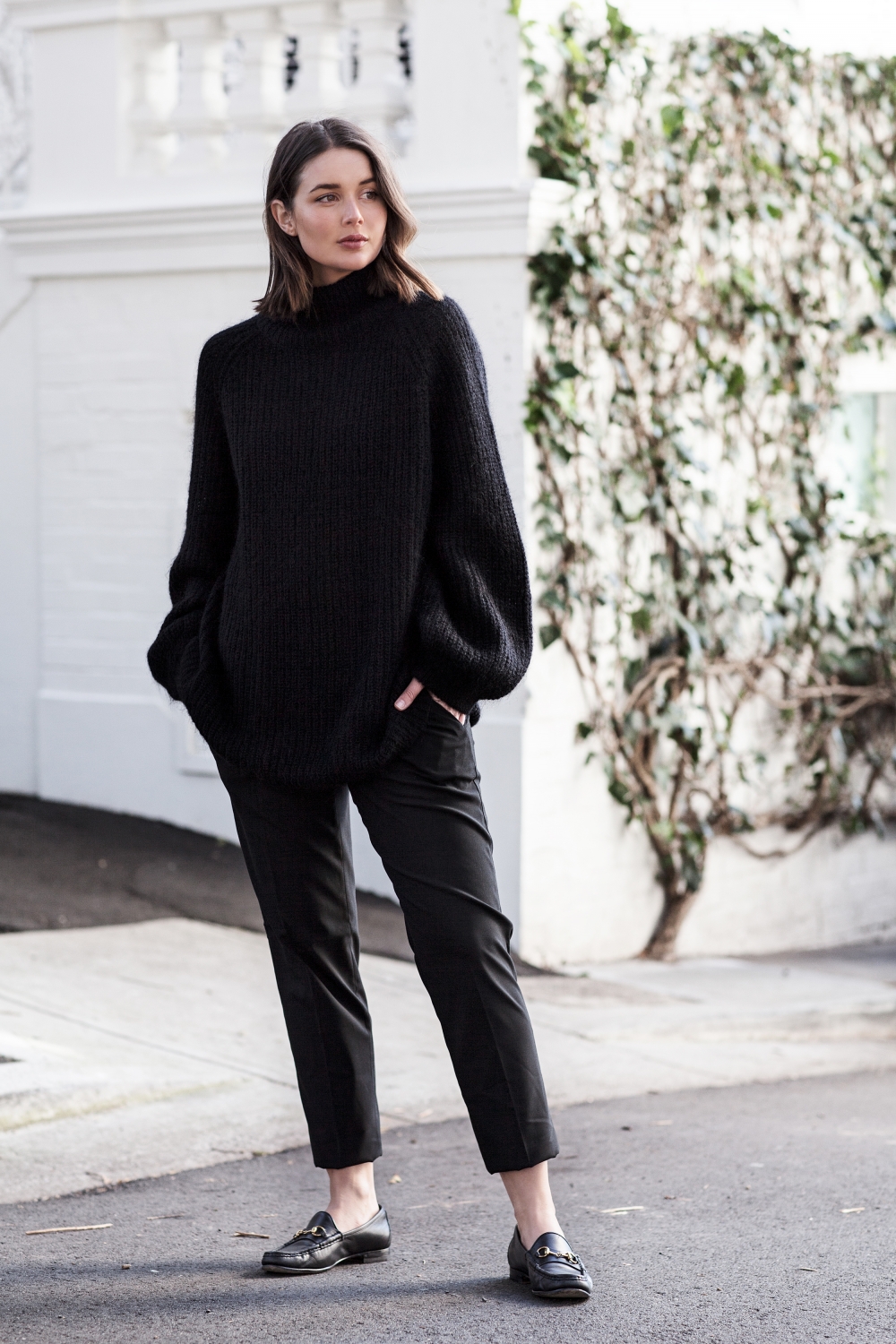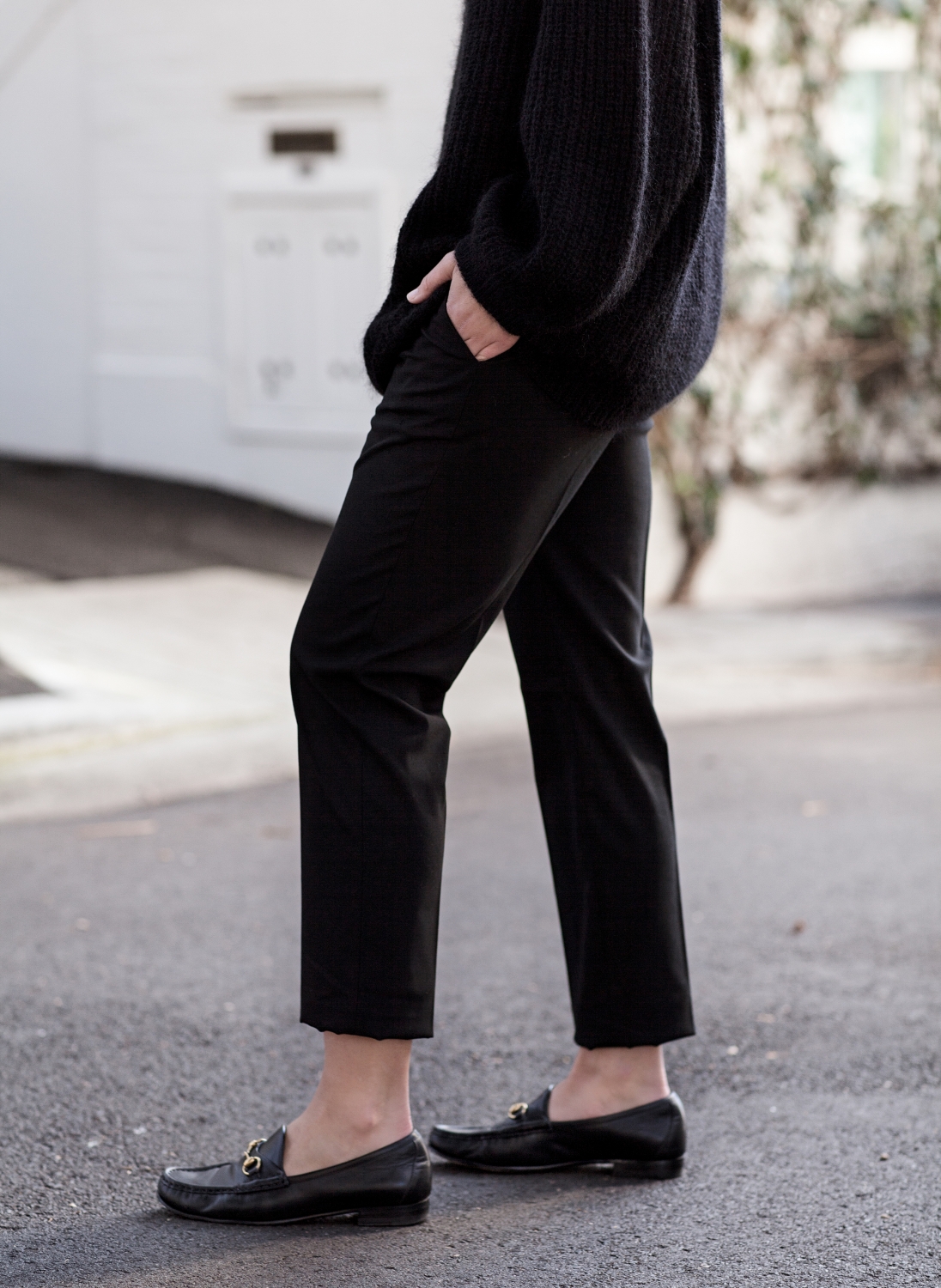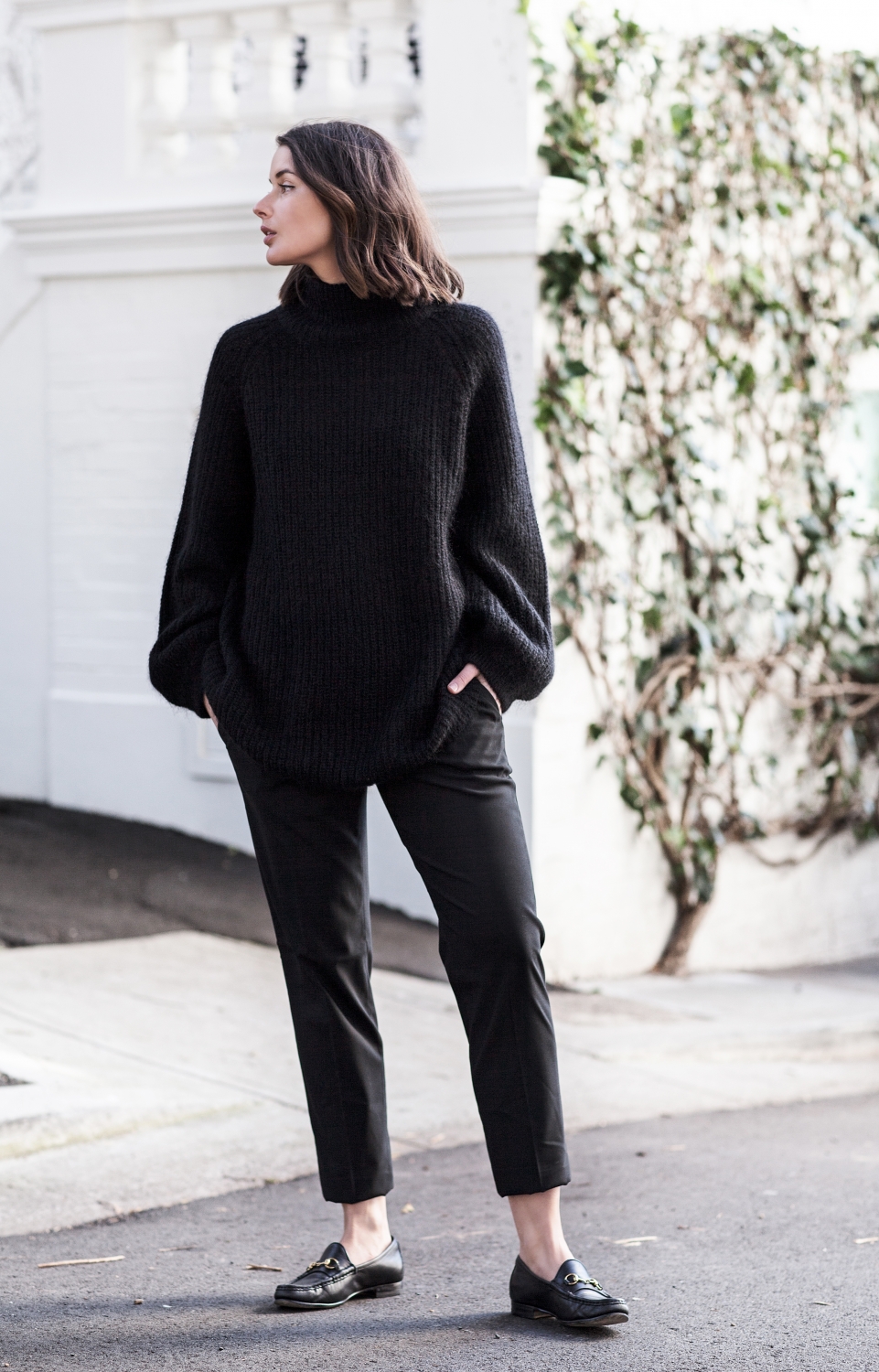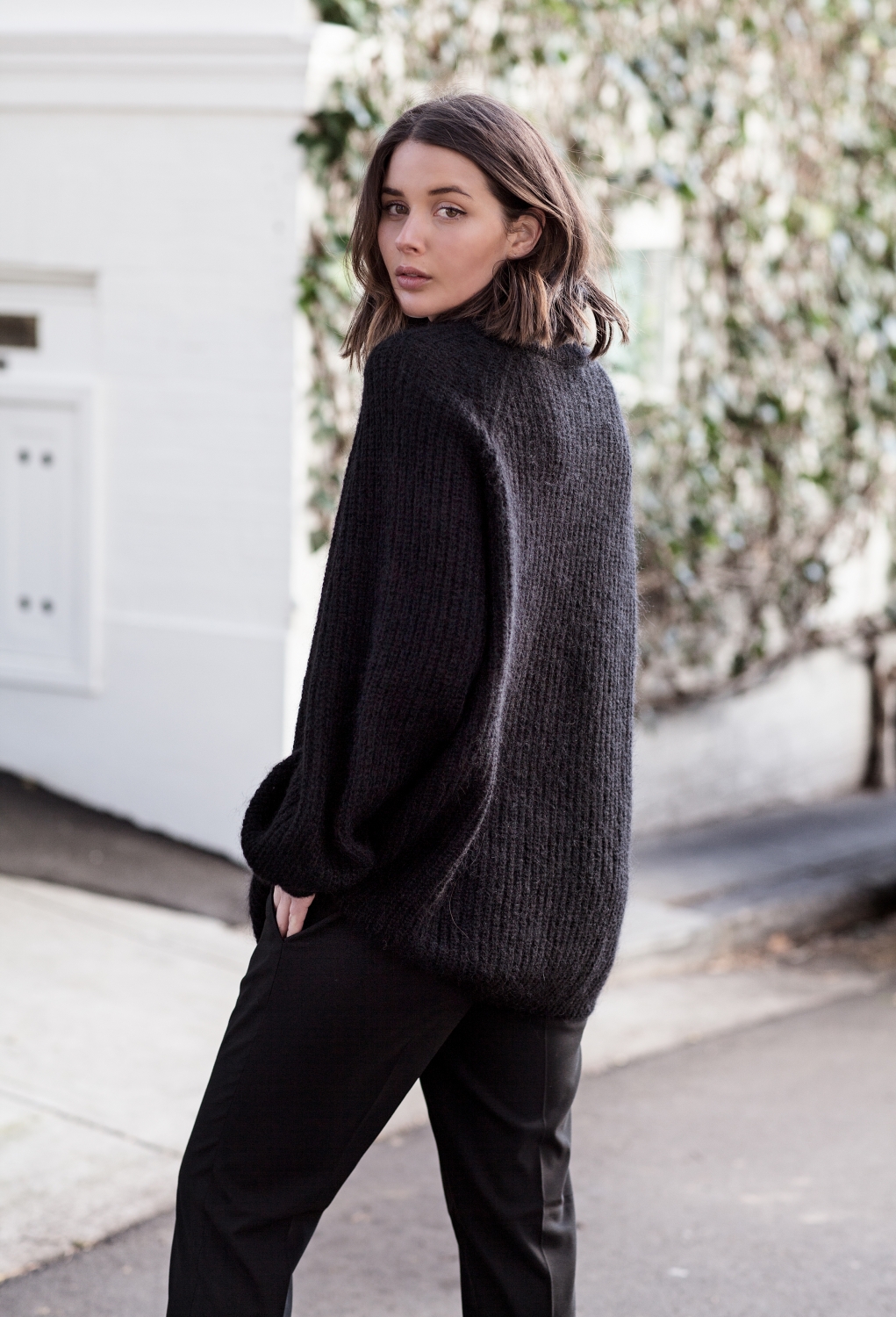 Wearing: COS jumper, Uniqlo pants, Gucci loafers
Balance. Going oversized everywhere is going to make you look like you're drowning in your clothes. I would suggest for example if you're wearing an oversized jumper then wearing it with a slim or straight leg trouser is going to help balance out the look. Same goes if you're wearing a jacket and pant suit with a looser fit, a t-shirt or cami worn underneath that is more fitted is going to be your best pairing.
Showing Skin. Showing skin creates exaggeration between the oversized garment and your body. Revealing your ankle when wearing oversized boyfriend jeans exagerates the shape of the oversized garment but also makes your ankles appear teeny tiny in comparison – hello slimming factor! Same goes for a strategic décolletage peeking out from an oversized coat and wide leg pants.
Find Structure. Going loose and oversized doesn't always mean round shapes. Especially if you're concerned that oversized could make you look bigger, then finding pieces that create definitive shapes and lines is going to assist in nailing this look. A loose jacket with structured shoulders, or a tailored wide leg cropped pant are easy pieces that are also classics and can be worked back with the rest of your wardrobe.
Need more help? Look to Modern Legacy or Maja Wyh who I believe are the best at nailing the oversized and layered look.
Photos by Ana Suntay-Tanedo