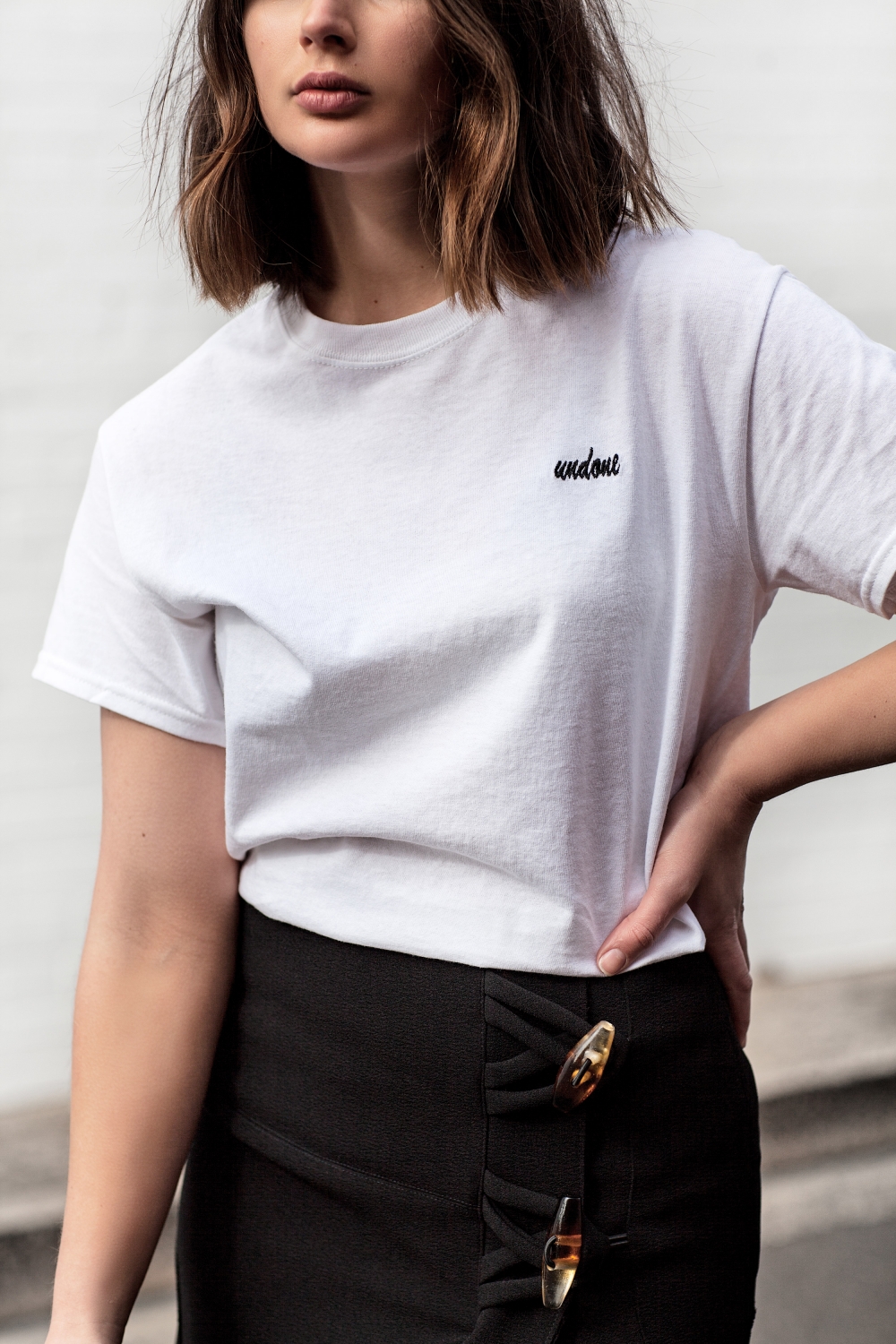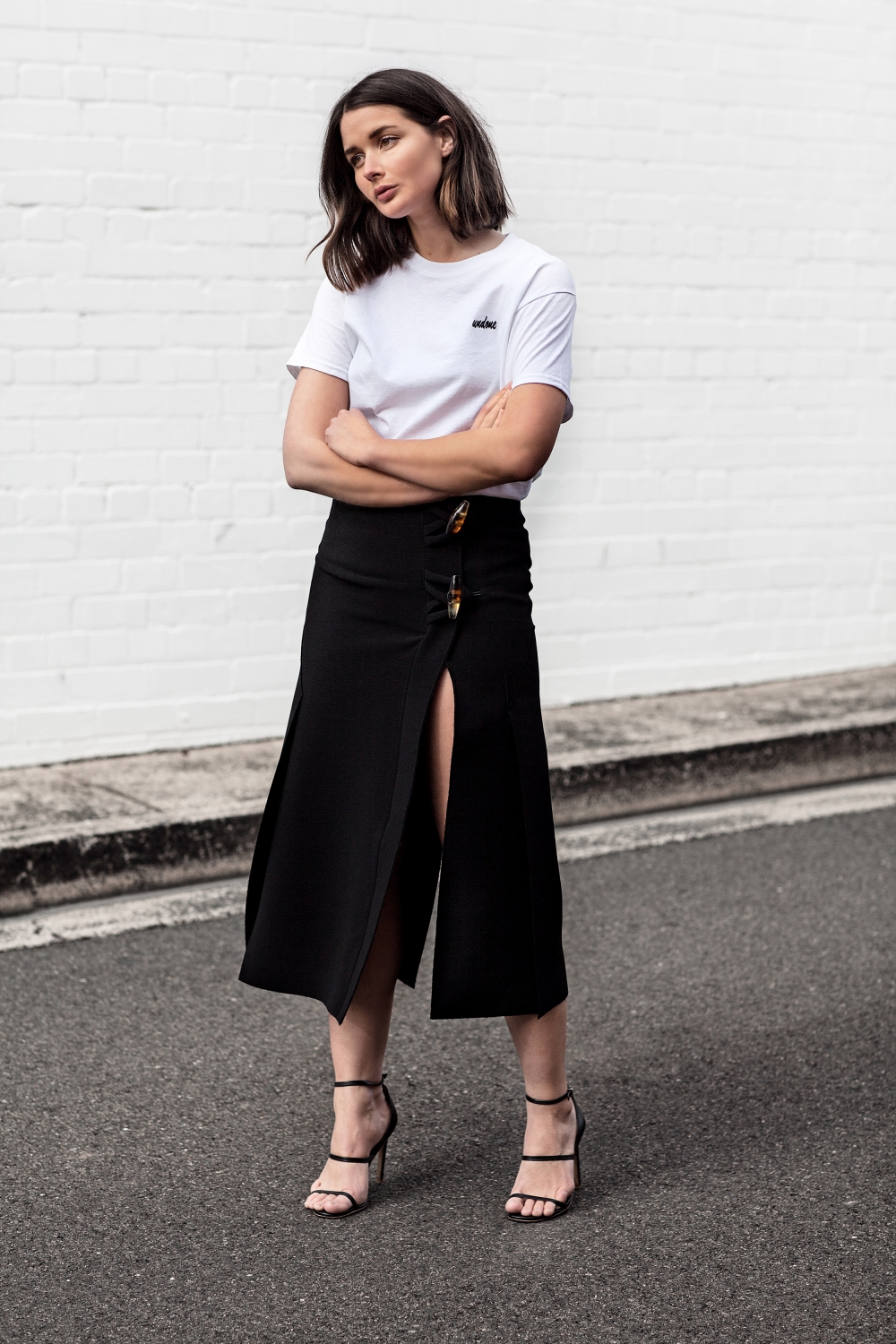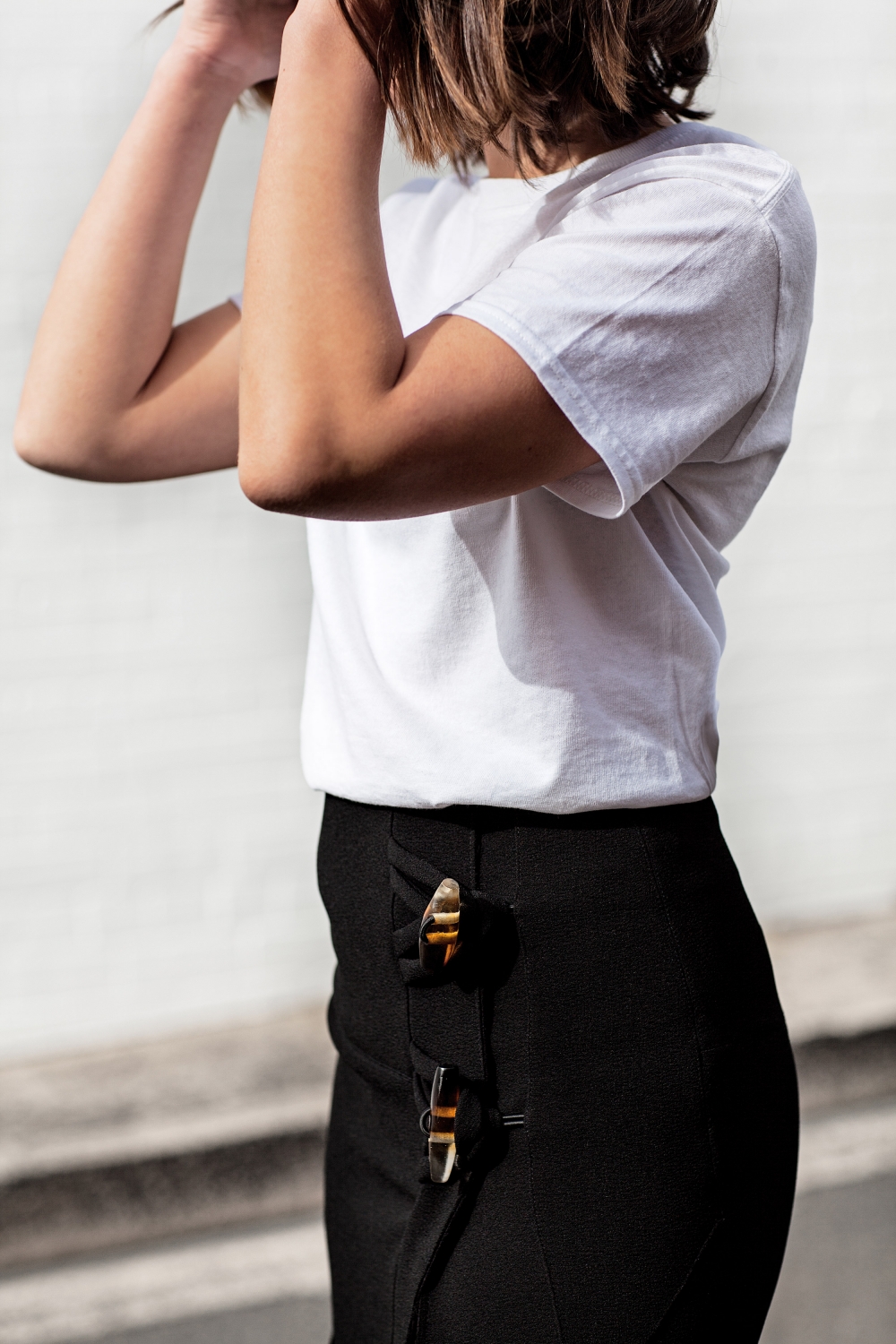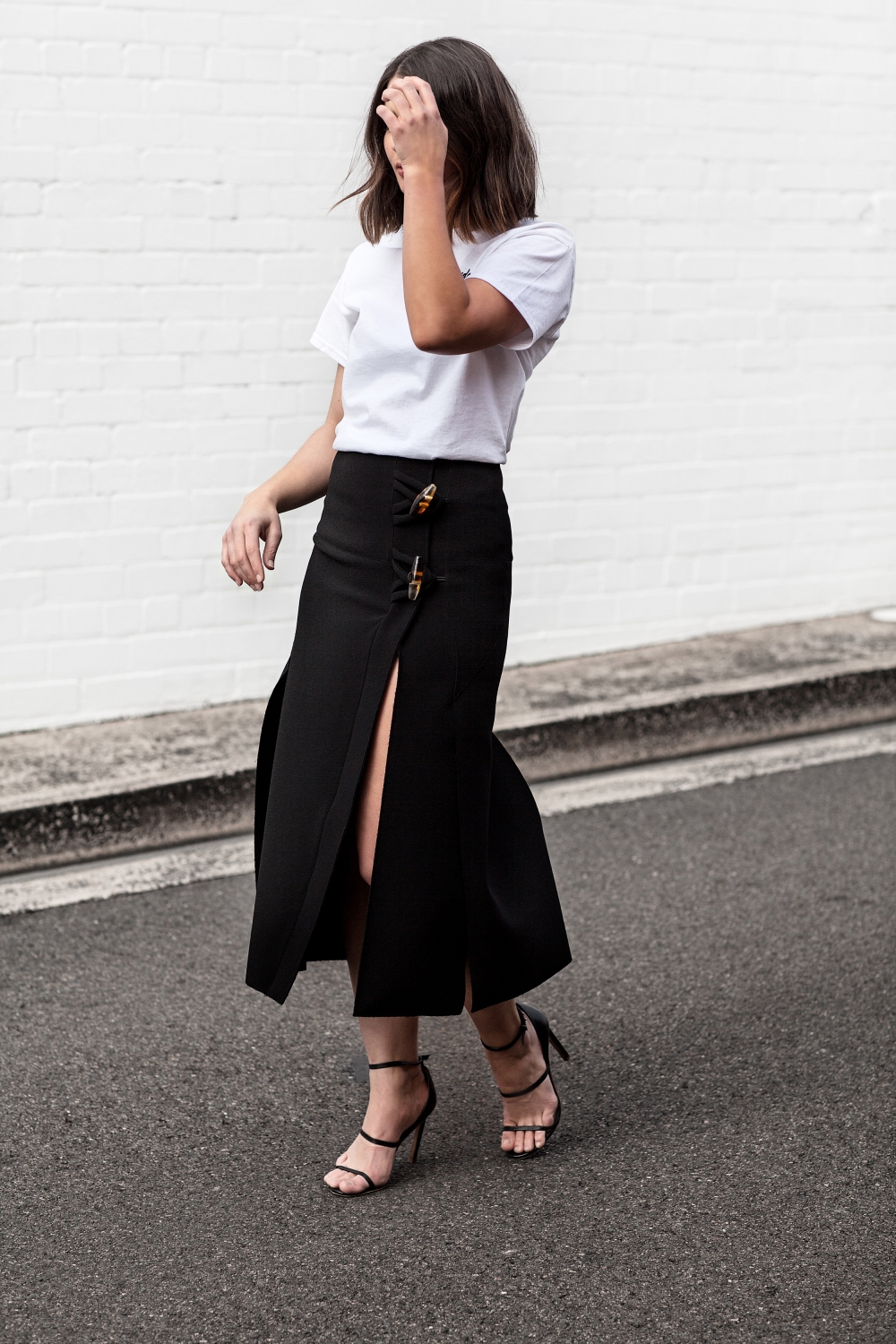 Wearing: Double Trouble 'undone' t-shirt, Christopher Esber skirt
Today was a big day.
I'm excited to let you know that The UNDONE store launched today, stocking some of Australia's most premium designers, alongside up and coming as well as international labels.
Starting small we'll be adding new styles each week, all while staying true to the minimalist aesthetic we all love and enjoy.
One of the most exciting labels for our launch are our Double Trouble 'undone' t-shirts and jumpers, all of which are available in black, white and grey.
And lastly! As a thank you to our first 100 orders, they will receive a free The UNDONE notebook which we've created in collaboration with An Organised Life.
I would love to hear what you think of the site. This project has been a long time coming so i'm very excited to be able to share it with you. I hope you like it! xx
Photos by Ana Suntay-Tanedo