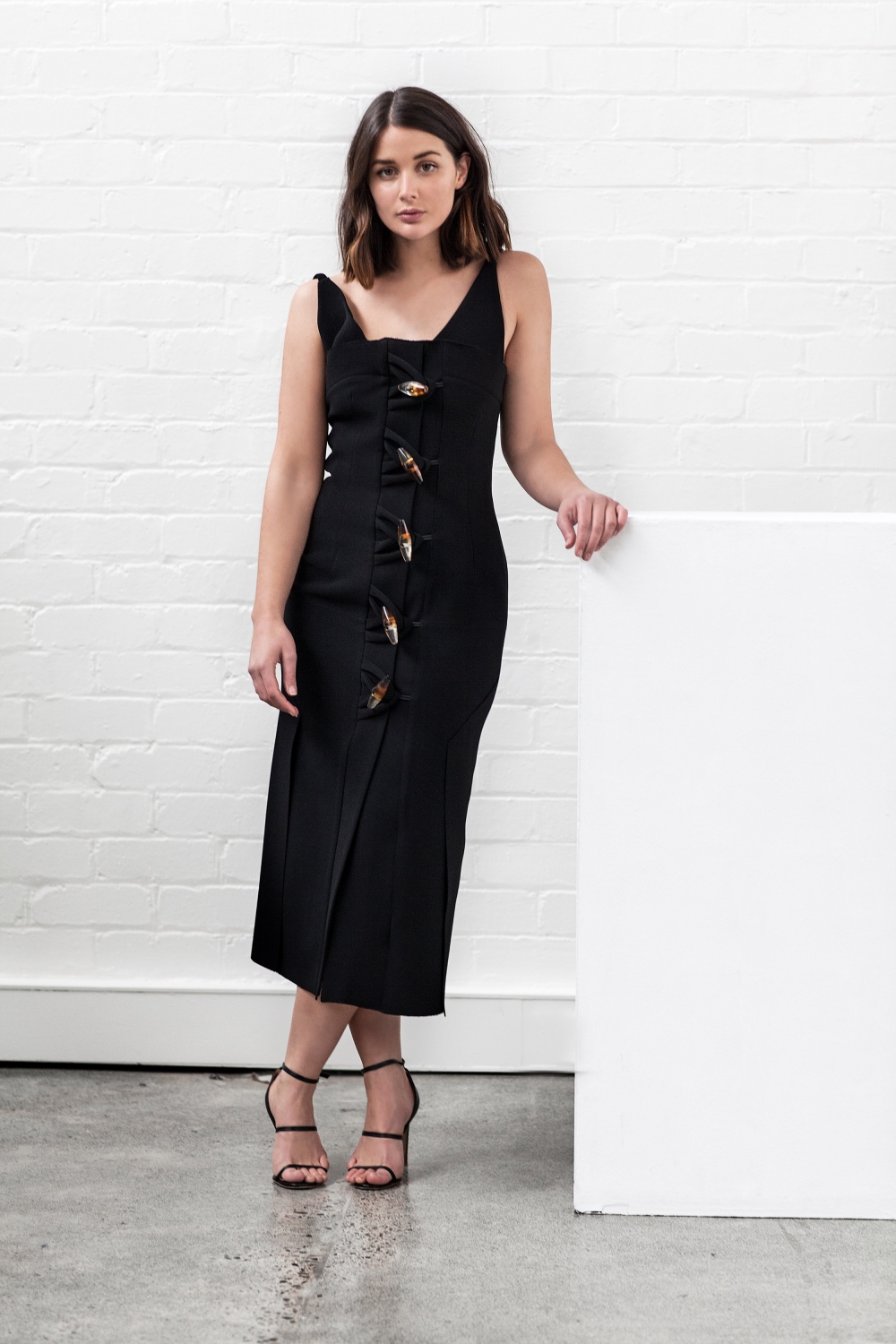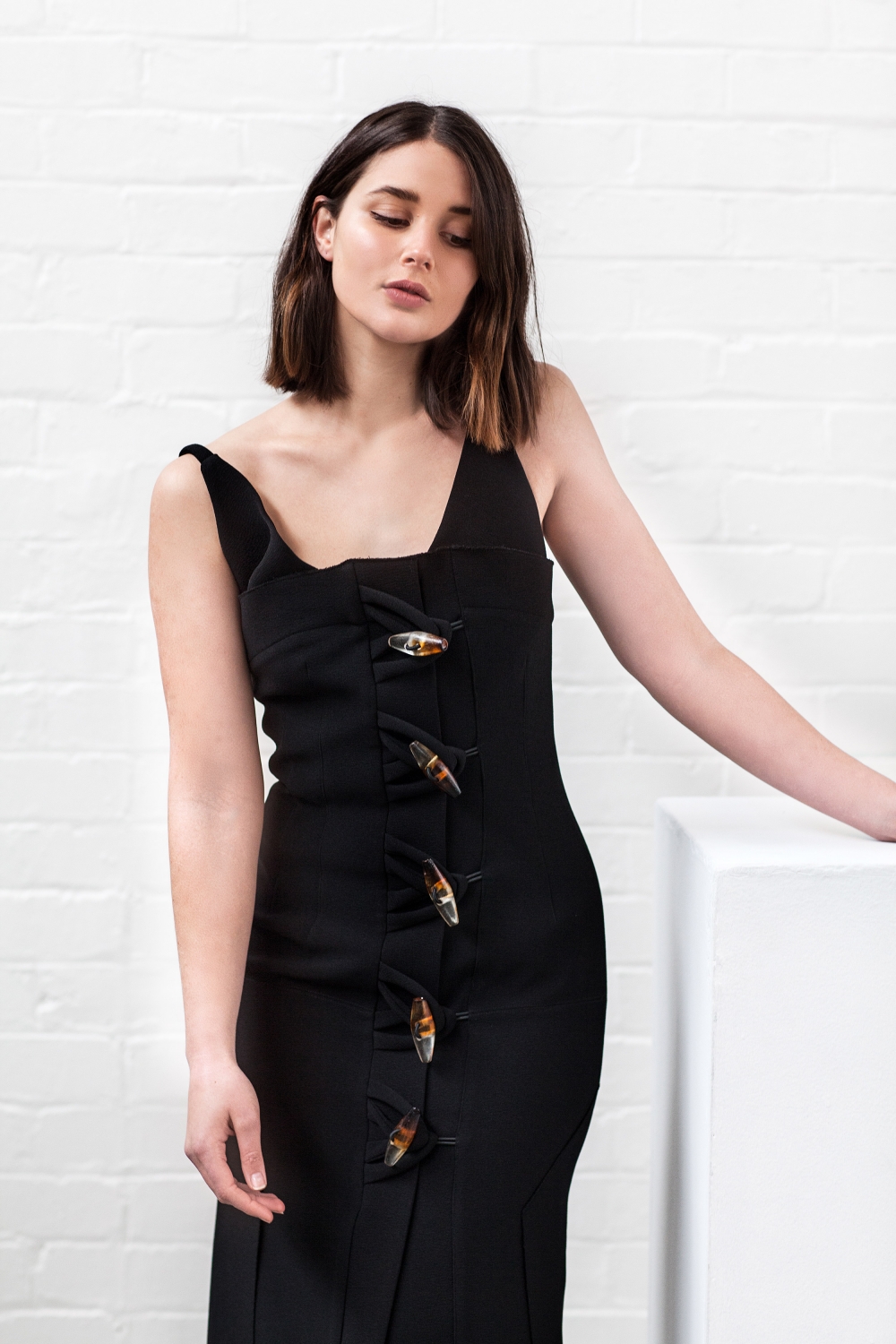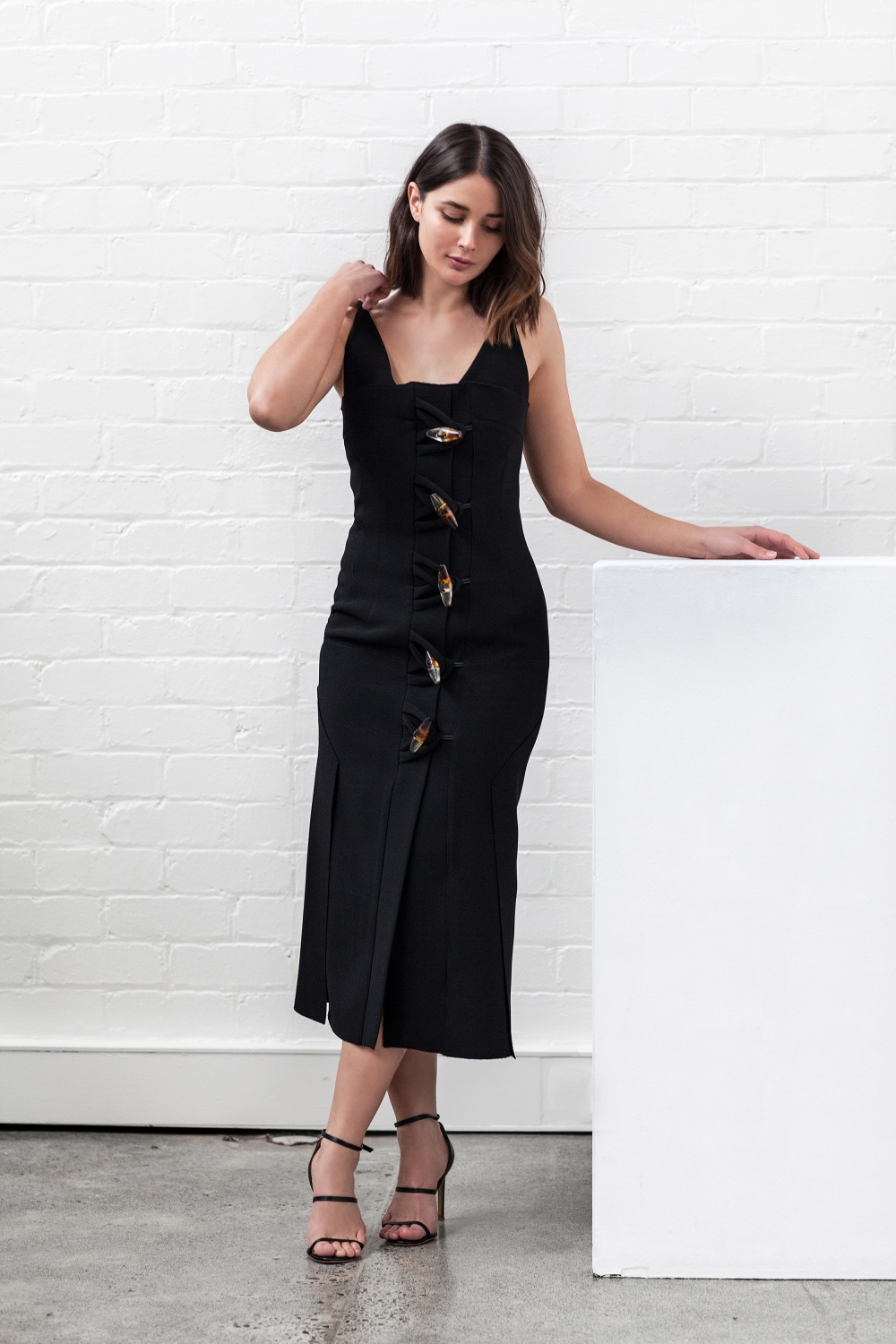 Wearing: Christopher Esber black dual knot resin dress, Mode Collective heels
I am the poster girl for buying numerous black dresses (and black skirts for that matter) but unlike other purchases, I never regret these ones, and neither should you.
Here are 5 reasons to convince yourself you need another black dress in your life. 
1. Black dresses are always going to be part of the foundation of your wardrobe.  We wear them to work, date nights, weekend events and weddings, they are very useful to have on hand.
2. They're a styling essential. Worn with heels or flats, left on its own on layered with a knit or jacket, a black dress can be styled in numerous ways.
3. Look for details. Sure, buying the same style black dress with the same or no detailing isn't going to be that smart, but when they have different fits, lengths, straps and detailing, then hey, they're totallllllllyyyy different.
4. Go for quality. These guys are going to last the distance, so looking for fabrications that are going to wear well and last the test of time is what you're looking for. And when you can justify the cost per wear, then saving a little more for these purchases is the right move.
5. They make you feel good. There is nothing like putting on a black dress and instantly feeling rewarded with that ultra comforting flattering feeling. They are your best friend, reliable and always on your team.
Styling note: I'm obsessed with this Christopher Esber dress. Its one of those dresses that when you put it on it hugs you in all the right places and you instantly feel amazing. The size does run  a size small, so The UNDONE team recommends going up a size. I'm a standard 8 (AU) and am wearing a size 10. x
Photos by Ana Suntay-Tanedo