I get asked all the time what I think makes a good blog, why my blog is successful and what advice I would give to new bloggers starting out. One of the biggest benefits I believe I had in the successful development of my blog was deciding on a direction, being passionate about that direction and then of course, sticking to it.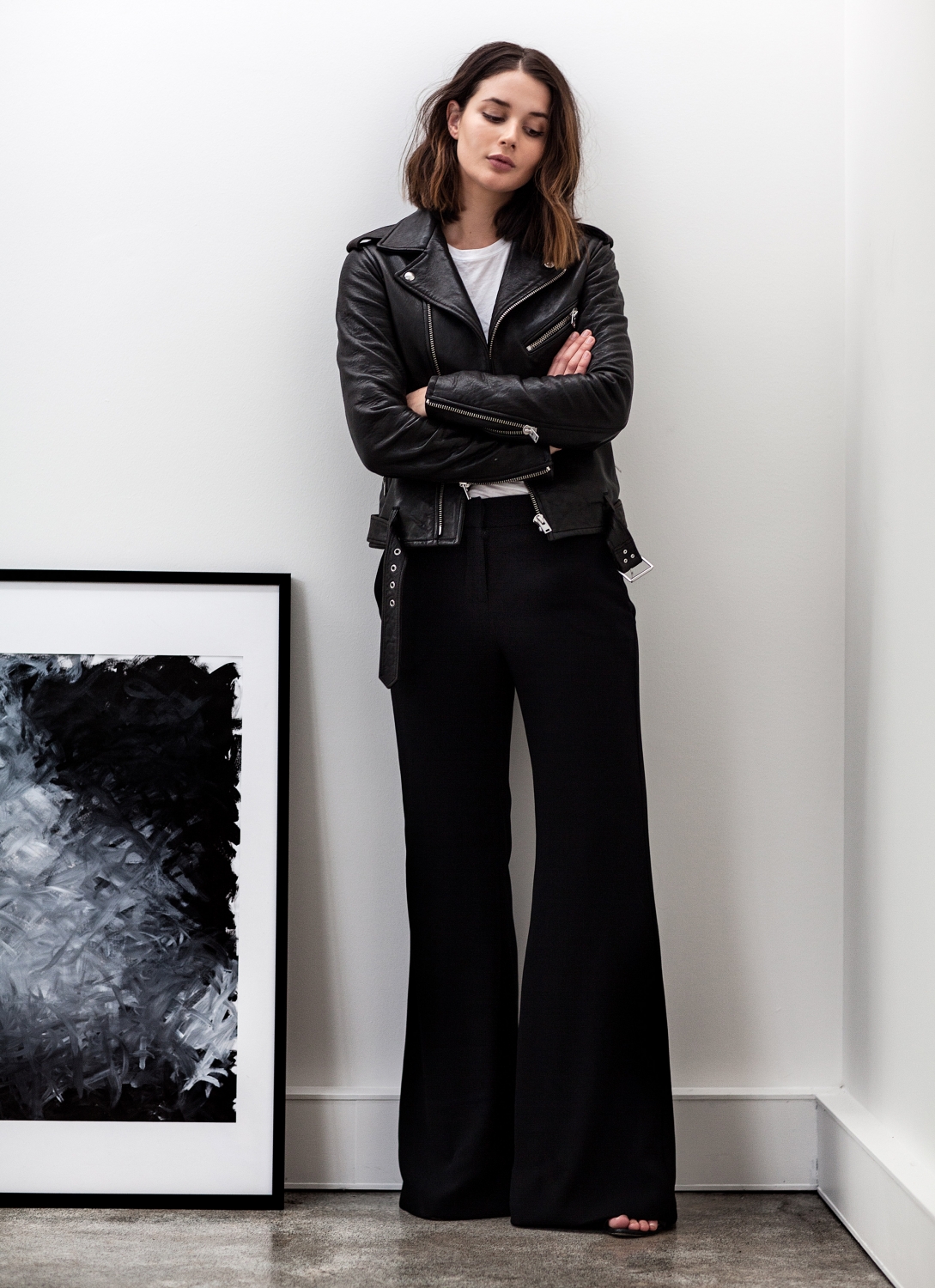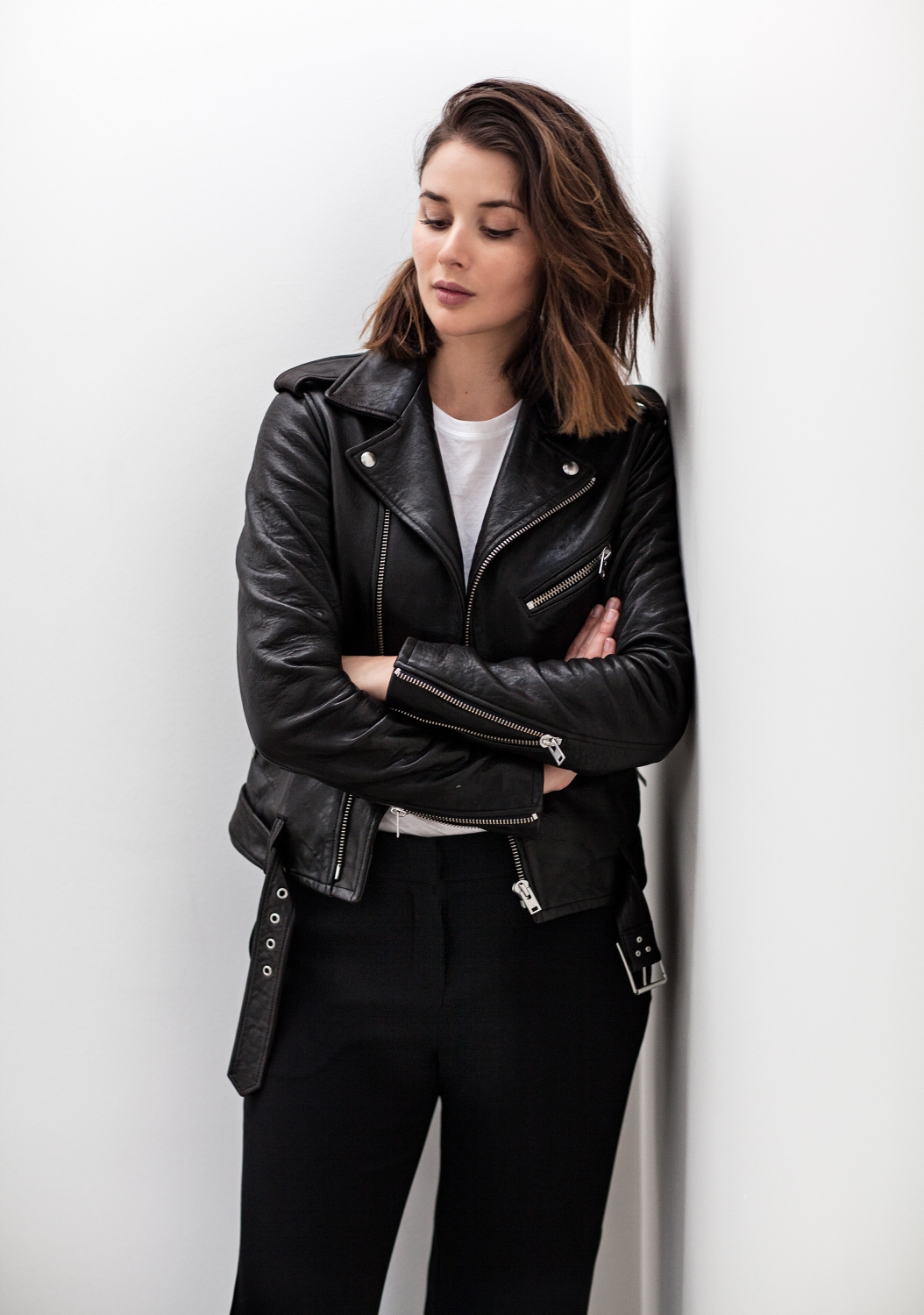 Wearing: IRO leather jacket, Vince t-shirt, Bec & Bridge pants 
In the first few years of blogging I was pretty carefree, it was a platform where I could throw together all my ideas and inspiration in the hopeful journey of developing my personal style. It wasn't until my early/mid twenties when it really fell into place. This may be due to my age, or perhaps other social factors, but this was the moment when I worked out the correlation between style and self confidence.
Black, white and grey gave me confidence, whereas colour did not. Its as simple as that.
And thats how my blog's direction really came about. Knowing which colours to wear changed everything for me and I wanted to share that with more people in the hope that this could also help them and their confidence as well. It also helps that a black, white, grey and neutral wardrobe creates a more streamlined life, everything works together, you can create more with less and you can look more polished and put together with minimum effort.
In a world of fast paced fashion and trends, inspired by social media stars, it girl models, street style, bloggers, stylists and editors, its easy to get caught up. Forever wanting to buy those 'it' pieces for an instant injection of cool, even if its at the risk of only wearing them for a fleeting moment in time, or worse, wearing something that isn't 'you'.
With that said, my advice is pretty simple. Find out what makes you feel your best. And stick to it.
– Get The Look –
Black wide leg pants: Asos, Scanlan Theodore, T By Alexander Wang, Michael Michael Kors 
Black leather jacket: Anine Bing, BLK DNM, Ganni, Acne, Topshop, Asos
Photos by Ana Suntay-Tanedo