I'll be honest, when I started at my first office job fresh out of university I had ZERO clue about what was appropriate to wear to work. Instead, in the hope of seamlessly fitting in I copied what the other woman wore. Unsurprisingly, I wound up in uncomfortable, corporate clone like outfits that said absolutely nothing about my personality. There was also a very clear separation between 'work clothes' and the rest of my wardrobe.
Fast forward several years my office attire, and my office environment has seen a radical shift. Although I now run my own business and don't have to abide to corporate dressing regulations, I still attend meetings, work along others in addition to needing to uphold my brands aesthetics in what I choose to wear. In other words, I still have to give a sh*t.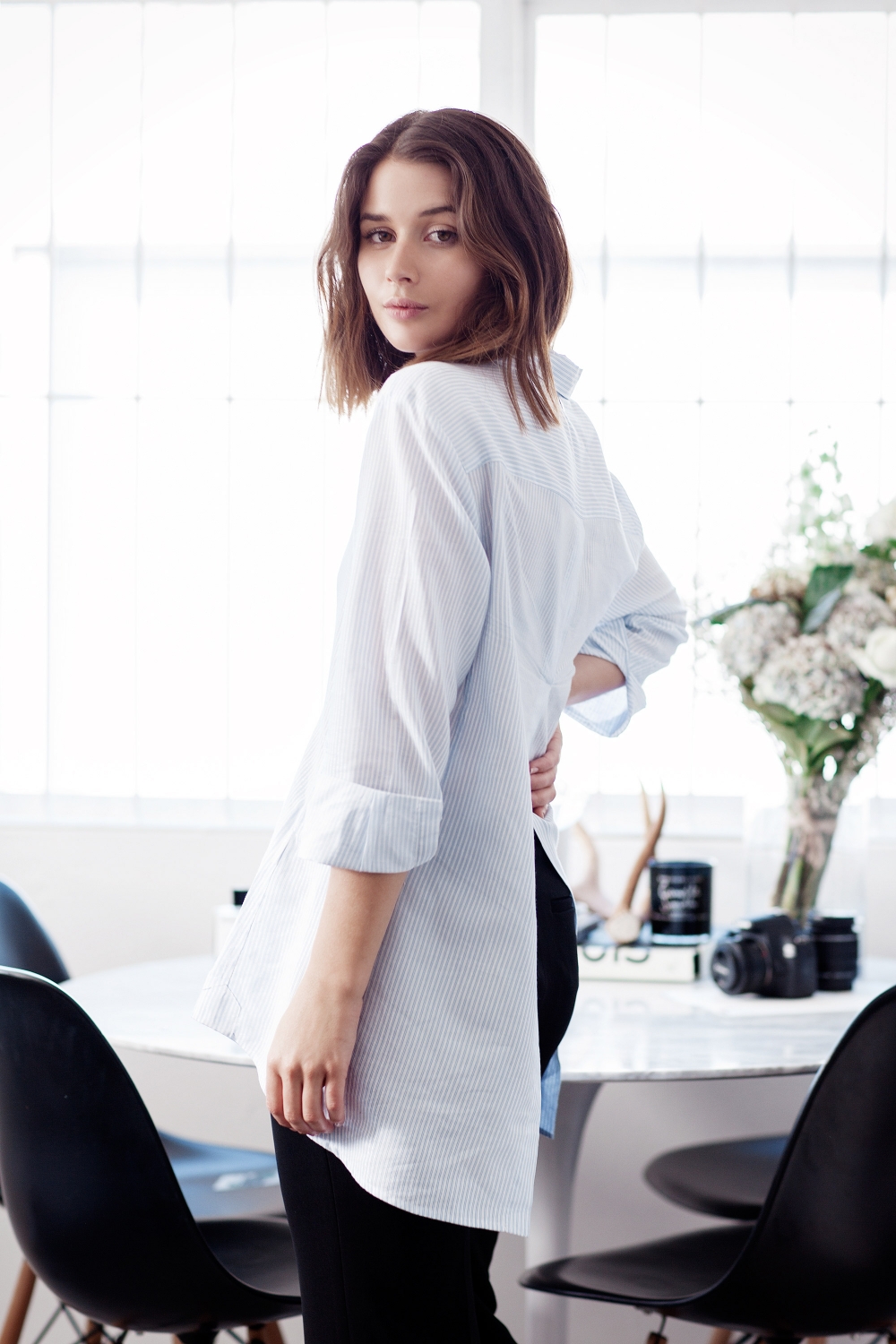 Wearing: Dondup shirt, Theory pants, Nicholas Kirkwood flats
The biggest difference now is that my work clothes are seamlessly part of my wardrobe. And I feel that's the real secret. Why should you feel the need to put on a uniform 5 days out of 7, unless of course you have to as part of your job, or you really actually don't care about fashion and style. But then again, you're reading a fashion blog, so I'm presuming this isn't you right?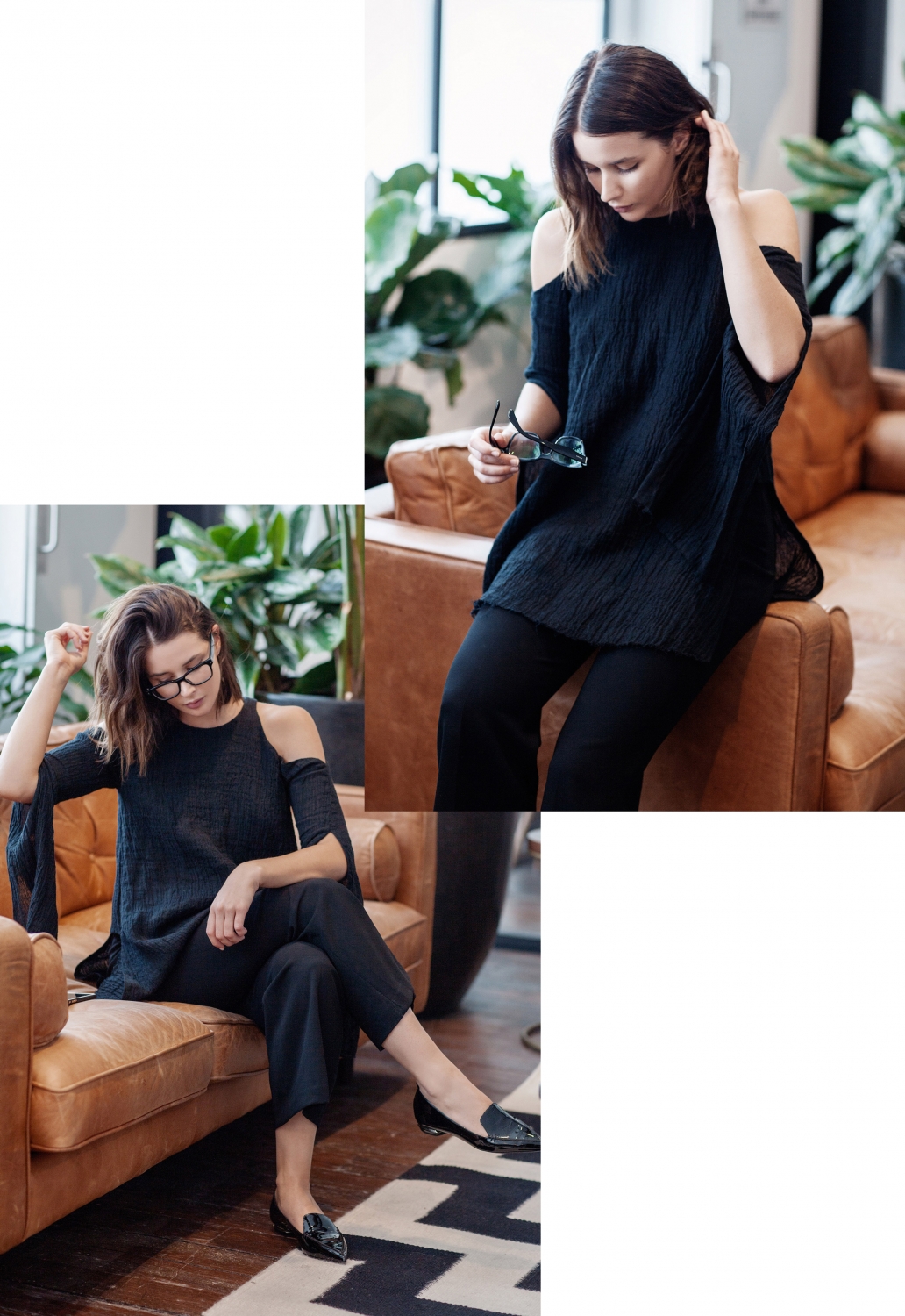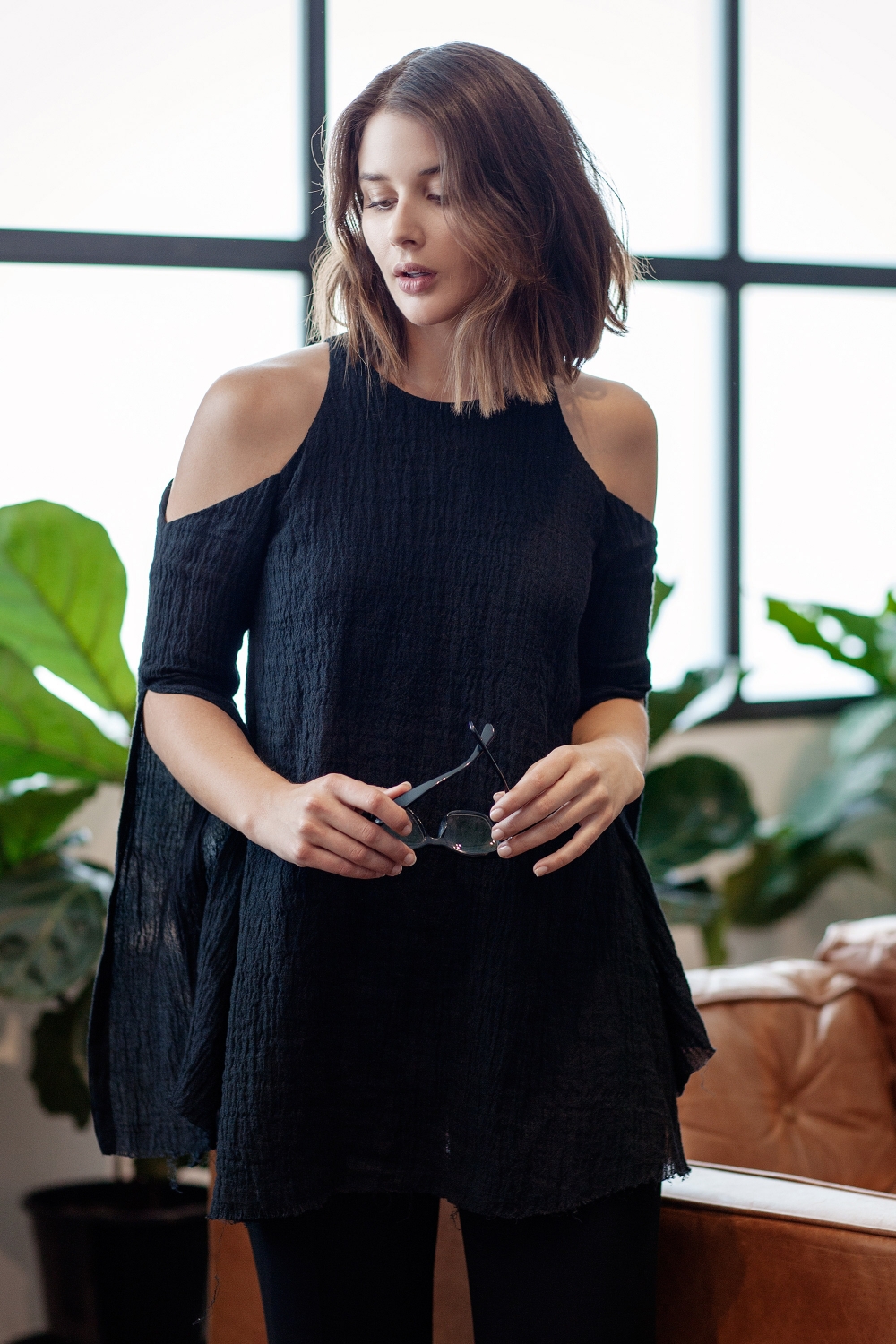 Wearing: KITX top, Theory pants, Nicholas Kirkwood flats
What I now look for in my workwear are classics with unique detailing. A shirt like the one from Dondup for example, a classic pinstripe but then with a subtle split back as well as a unique button fixture on the front that means you can wear it in multiple ways. Or this effortless black top from KITX that is both playing on the bare shoulder trend while still keeping it office friendly.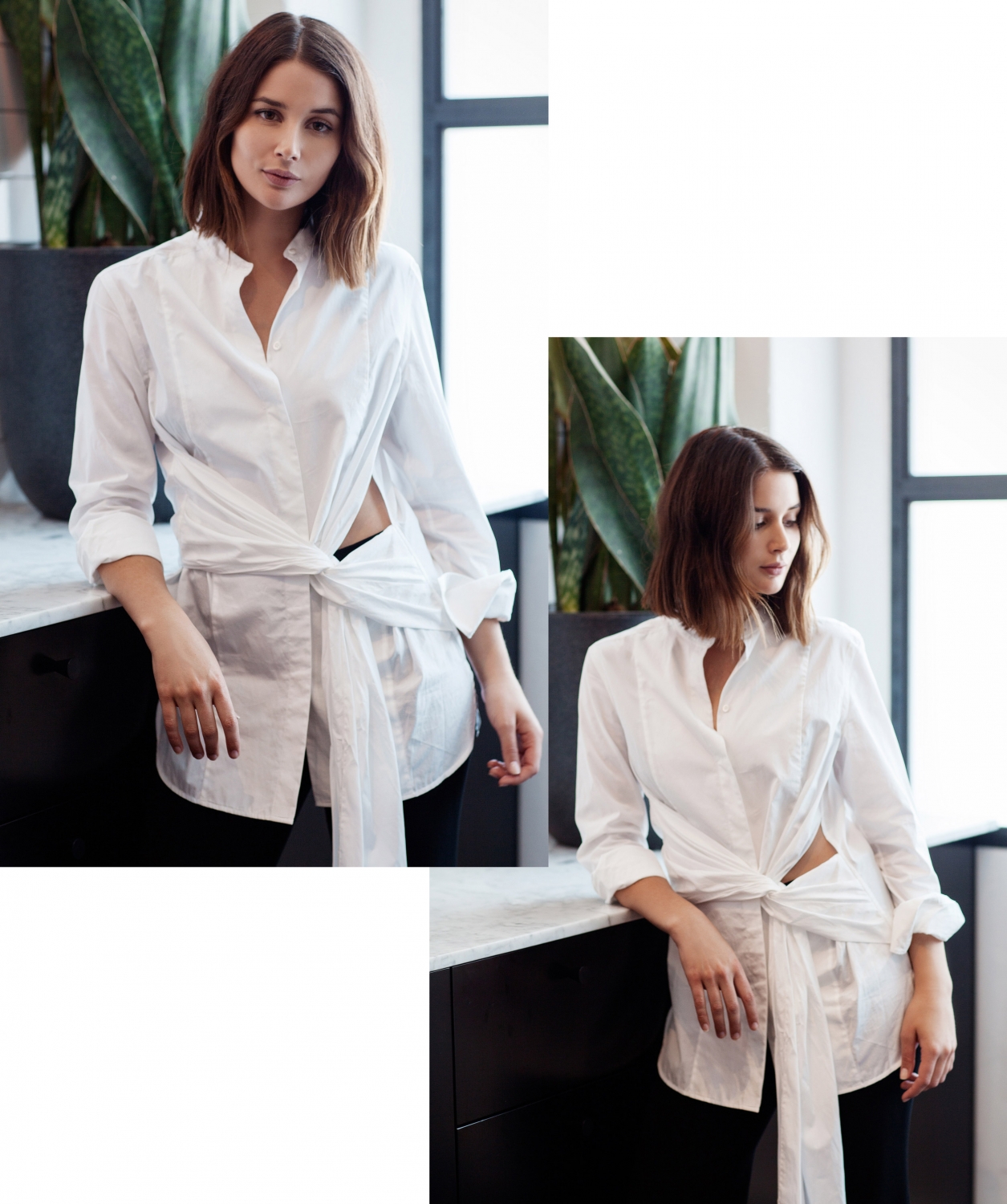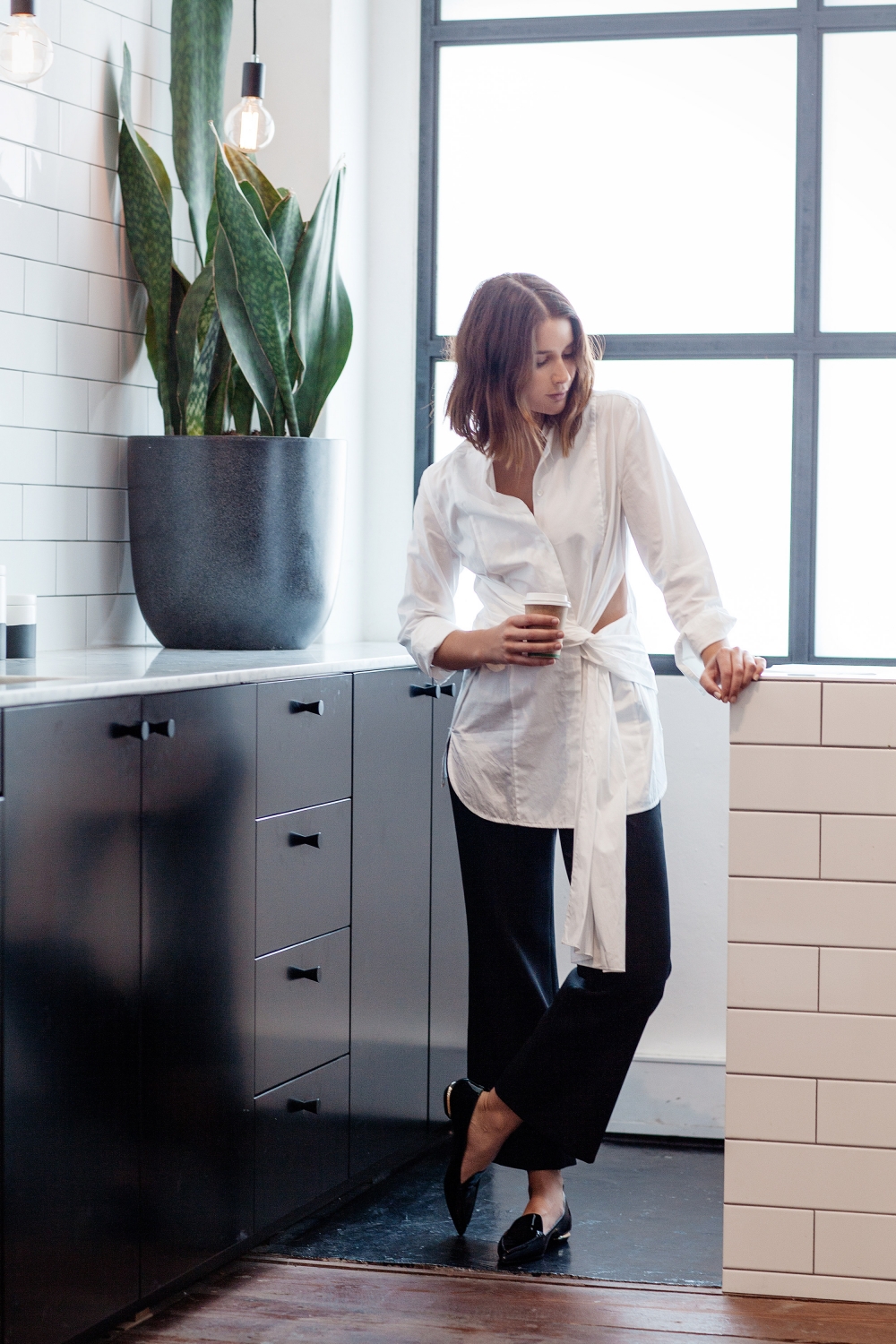 Wearing: 3.1 Phillip Lim shirt, Theory pants, Nicholas Kirkwood flats
Your first point of call though is investing in staple bases. Black pants and skirts for me are a must, and then I can add more interest with what I wear on top, or vice versa. These cropped black pants from Theory are my new obsession. Easily working back with everything in my wardrobe, both for the office and my days offs.
Photos by Nicole Cooper
*Advertorial post in collaboration with Farfetch