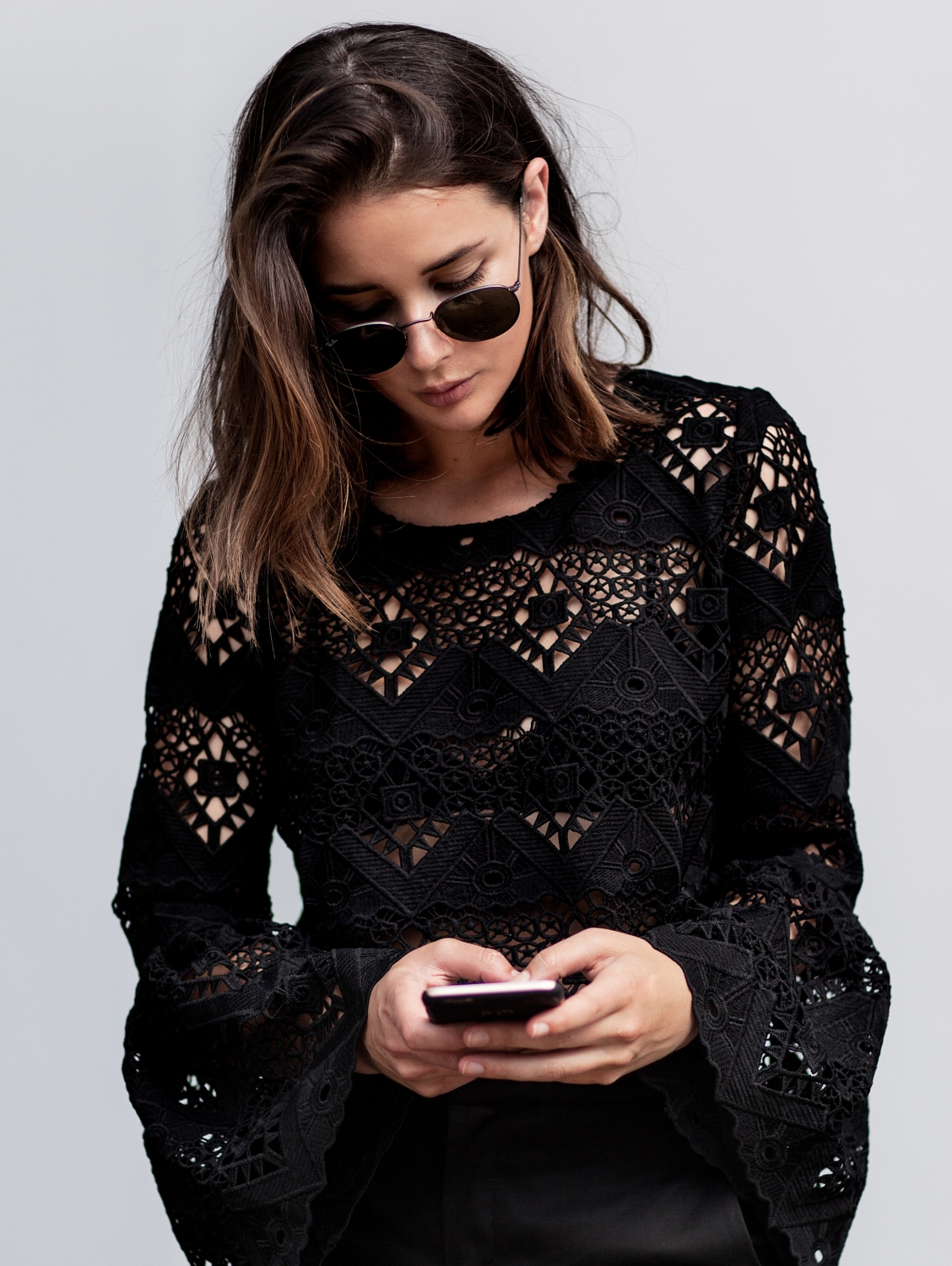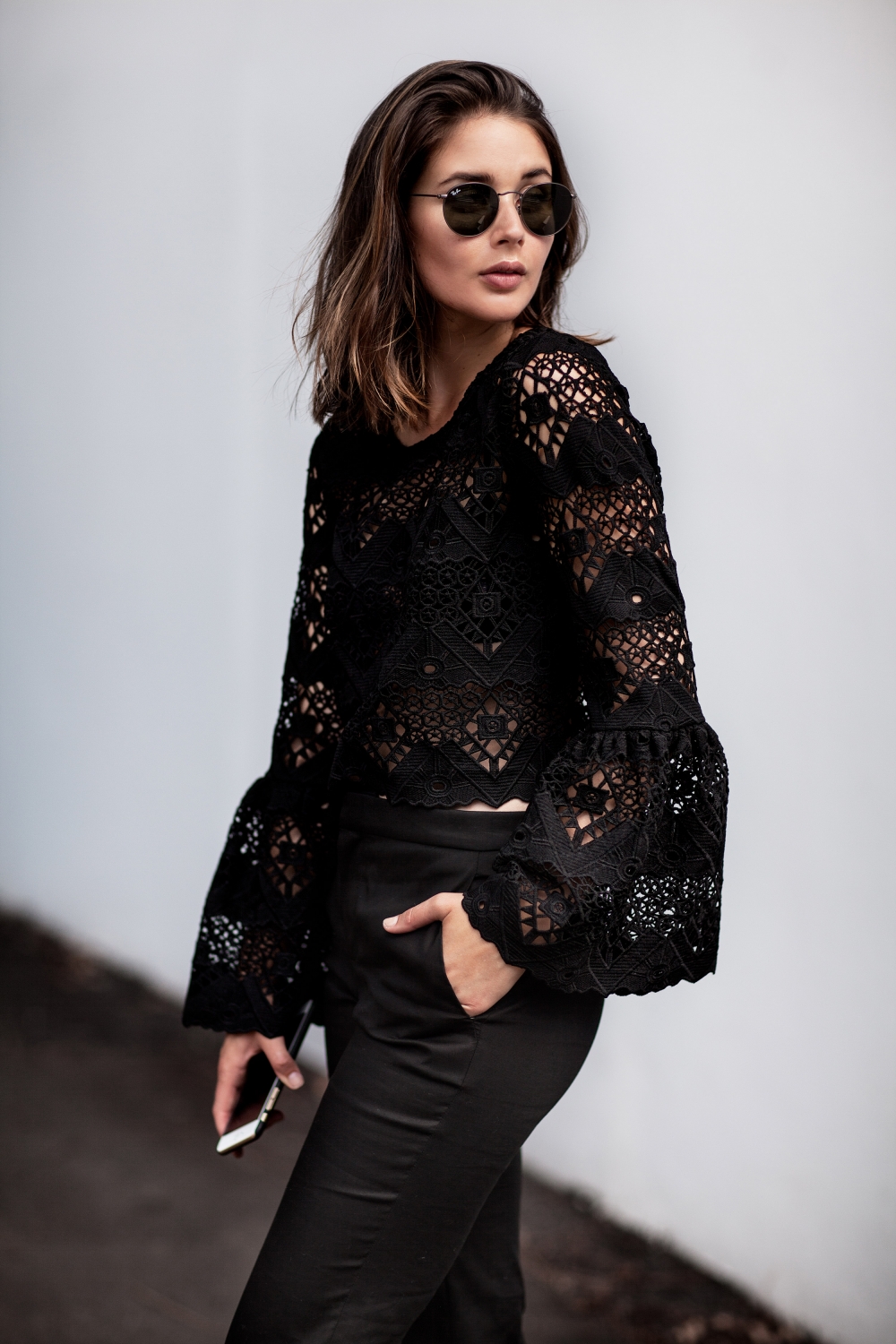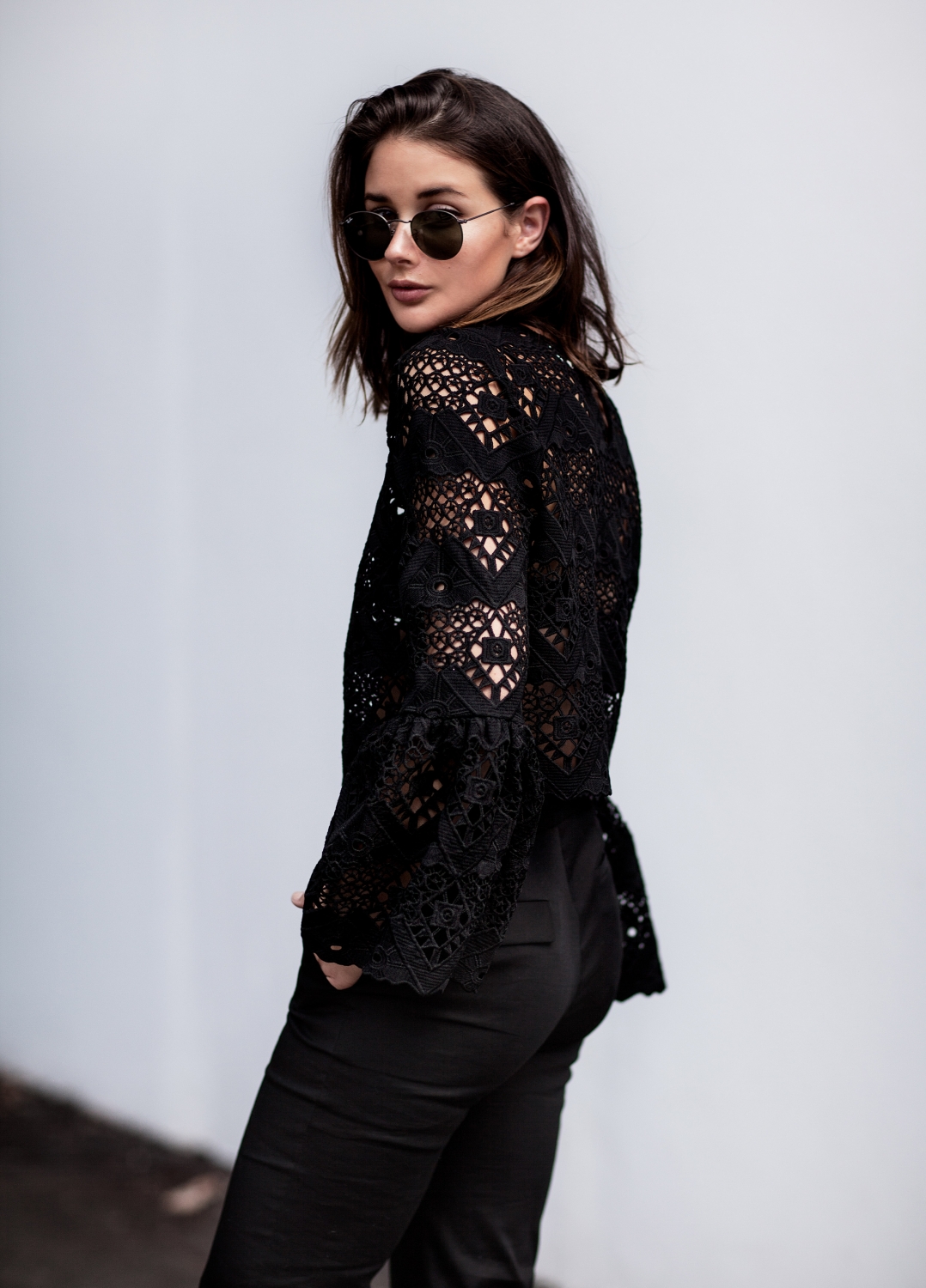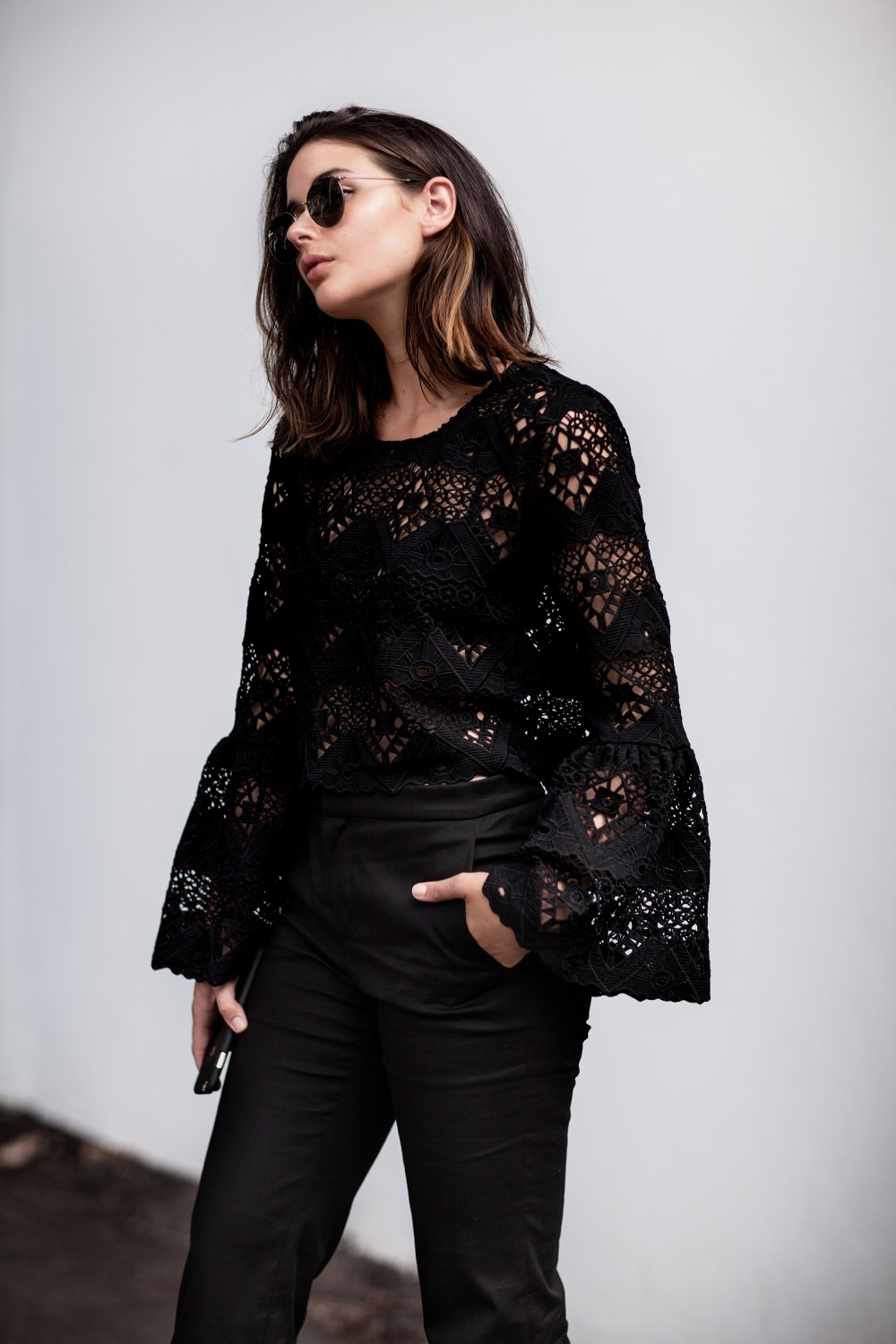 Wearing: Seed black lace top, Scanlan Theodore cropped pants, Ray-Ban sunglasses, Alaia heels
I have an issue with not wanting to look too girly or feminine. Due to having a stereotypical womanly body shape and feminine facial features (bare with me – this isn't a poor me rant), its hard for me to look tomboyish – a trait I feel is more in line with my no-fuss character.
How contradictory then that I would want to incorporate a somewhat girly fabric like lace into my wardrobe. Carefully treading the line, here are my tips on how to wear lace, without it look too 'girly'.
1. Go for black, navy or a brown neutral. Whites generally don't work as they're a little bridal or boho and avoid pastels at all costs.
2. Wearing a black bra underneath makes the look a little daring and brings an editorial aspect.
3. Wearing it with other fabrications is important to balance out the look and look for materials that also have the ability to toughen it up.
4. Style tip: Try to layer the lace. For example, if it was colder I would have tried this look with a black leather jacket layered over the top and for the sleeve to peek through.
5. Style tip: Looking at the look now I would say the shoe choice isn't helping my 'non girly' goal. Going for a brogue, loafer or a boot would have been a better 'tougher' choice.
– Shop more online options below –
Photos by Ana Suntay-Tanedo