As a believer that a black leather jacket is a staple in any wardrobe, i'm bringing you a case on why you should also look to add an alternative colour to the mix.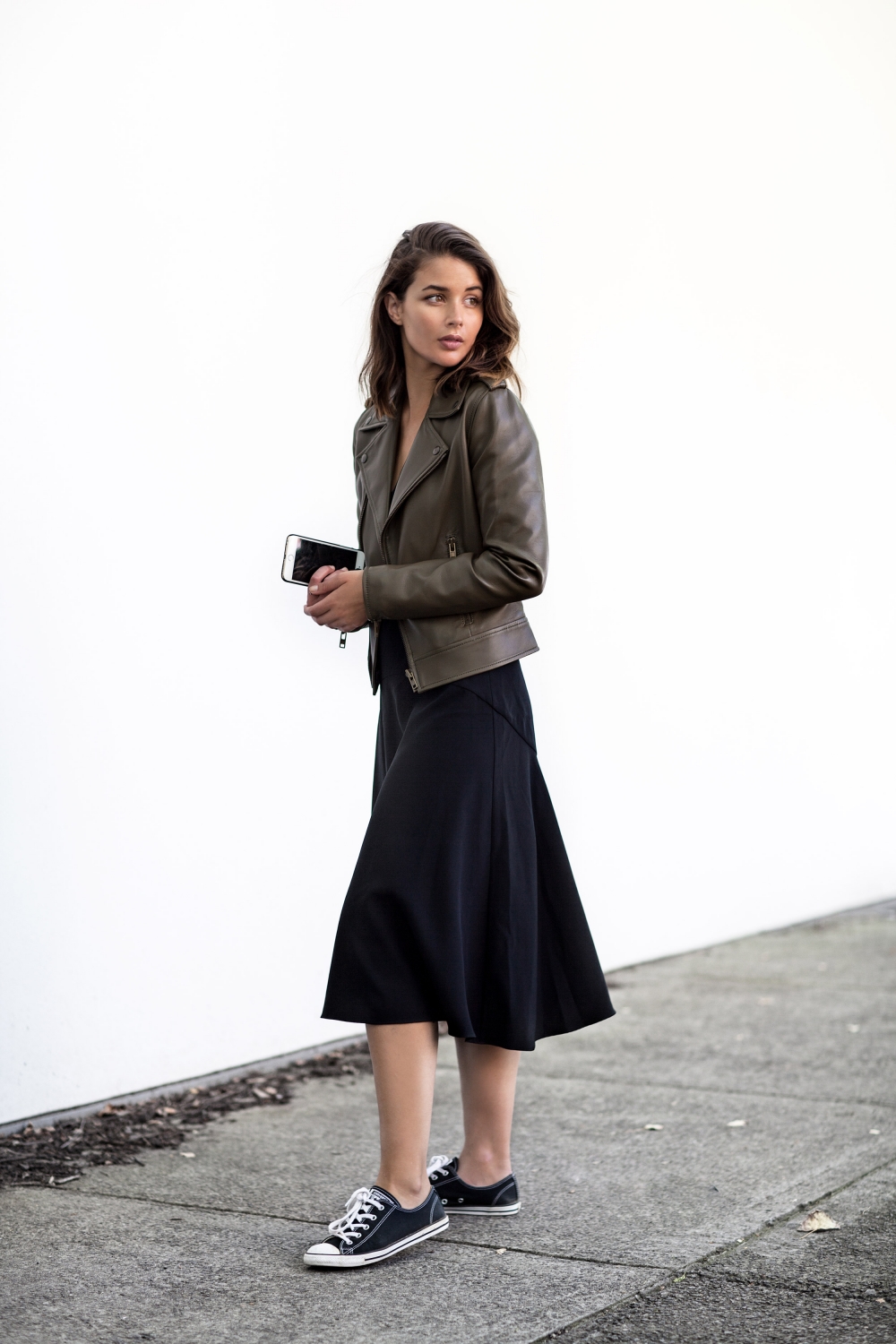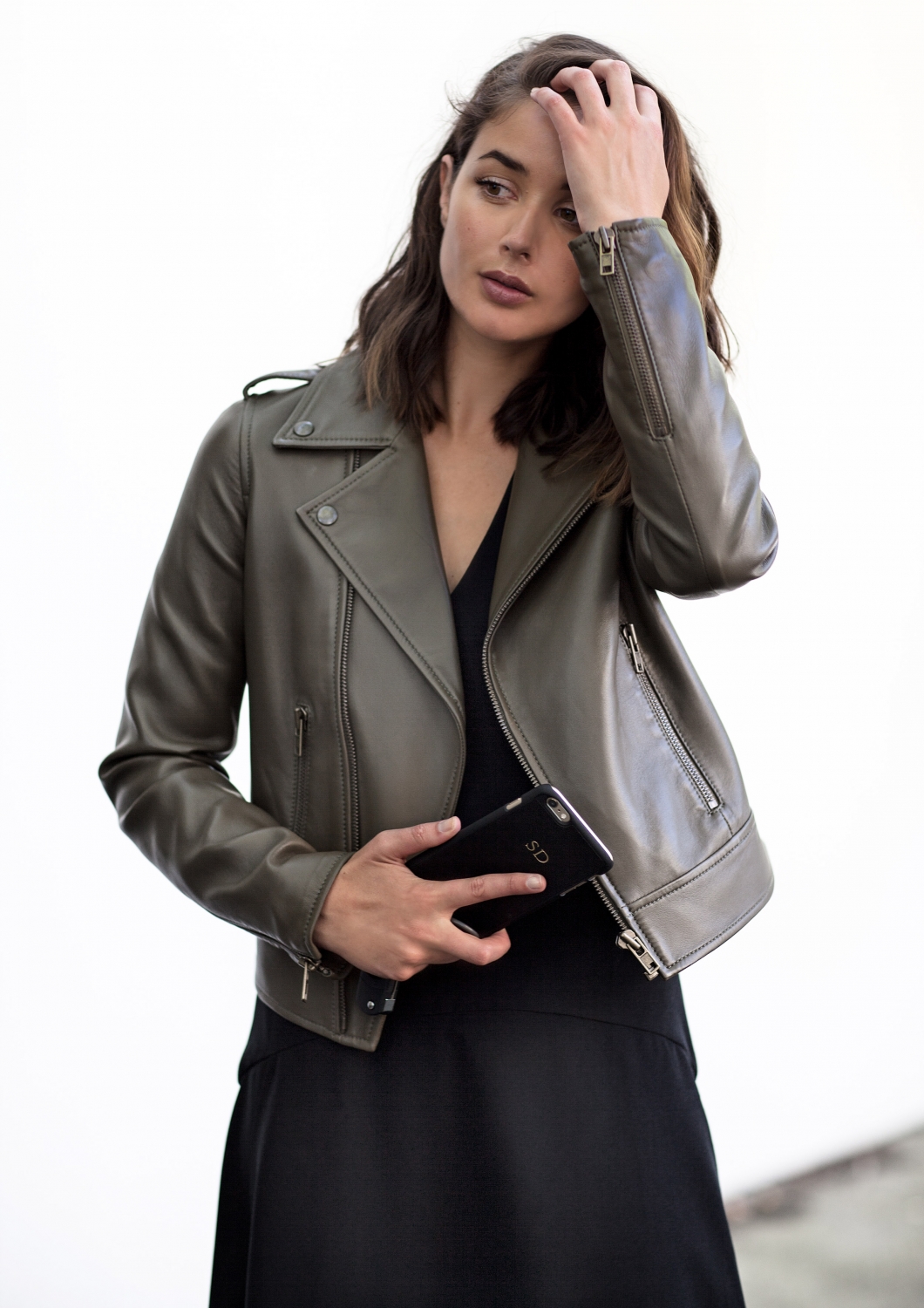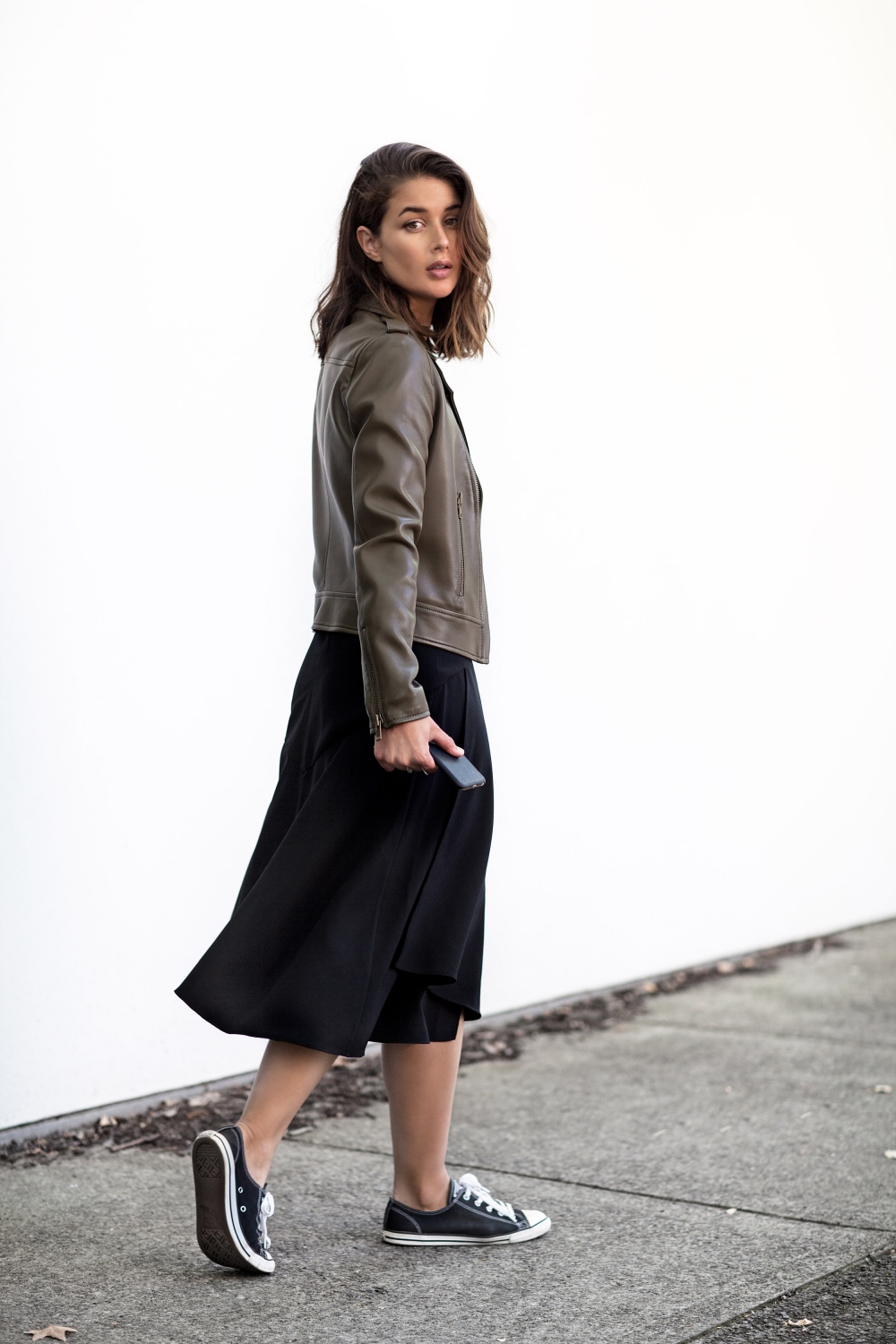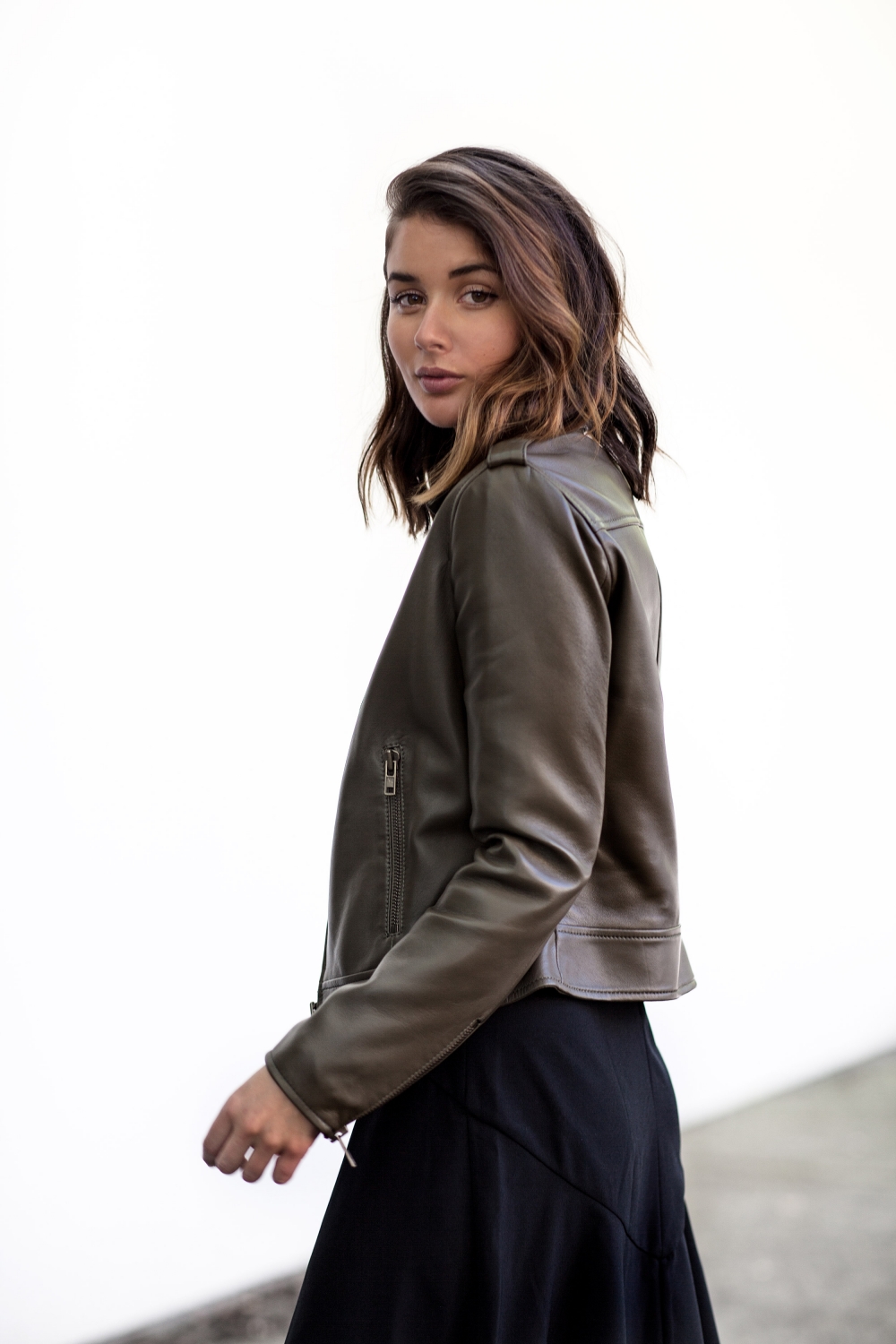 Wearing: Scanlan Theodore khaki leather jacket, Tome dress, black converse. 
Im going to be quite clear in my message that you should invest in a black leather jacket first before becoming adventurous. I would also argue perhaps ticking off two styles in black; a crop and a hip length, before you really have the stance to go for a neutral. This might be a little contradictory to the title of this post, but I'm here to help you build the best minimal wardrobe, and that also means knowing the wardrobe priorities and working from the basics up.
So if you have already made the investment into the above and still feel that there is a gap that need filling, like myself, then keep on reading.
I'm going to blame pinterest for my growing interest into owning a neutral leather jacket. It's to blame for a lot of my style obsessions actually, but this image (khaki), this one (beige), and this guy (tan) all cemented the need to for a neutral style staple.
The best part is that they all go perfectly with black. My black leather jacket also does of course, but when you want to lift the look out of the all black genre, then its great to have anther option, especially if you still want that tough look that only a leather biker jacket allows.

-Shop more online options below –
Photos by Ana Suntay-Tanedo