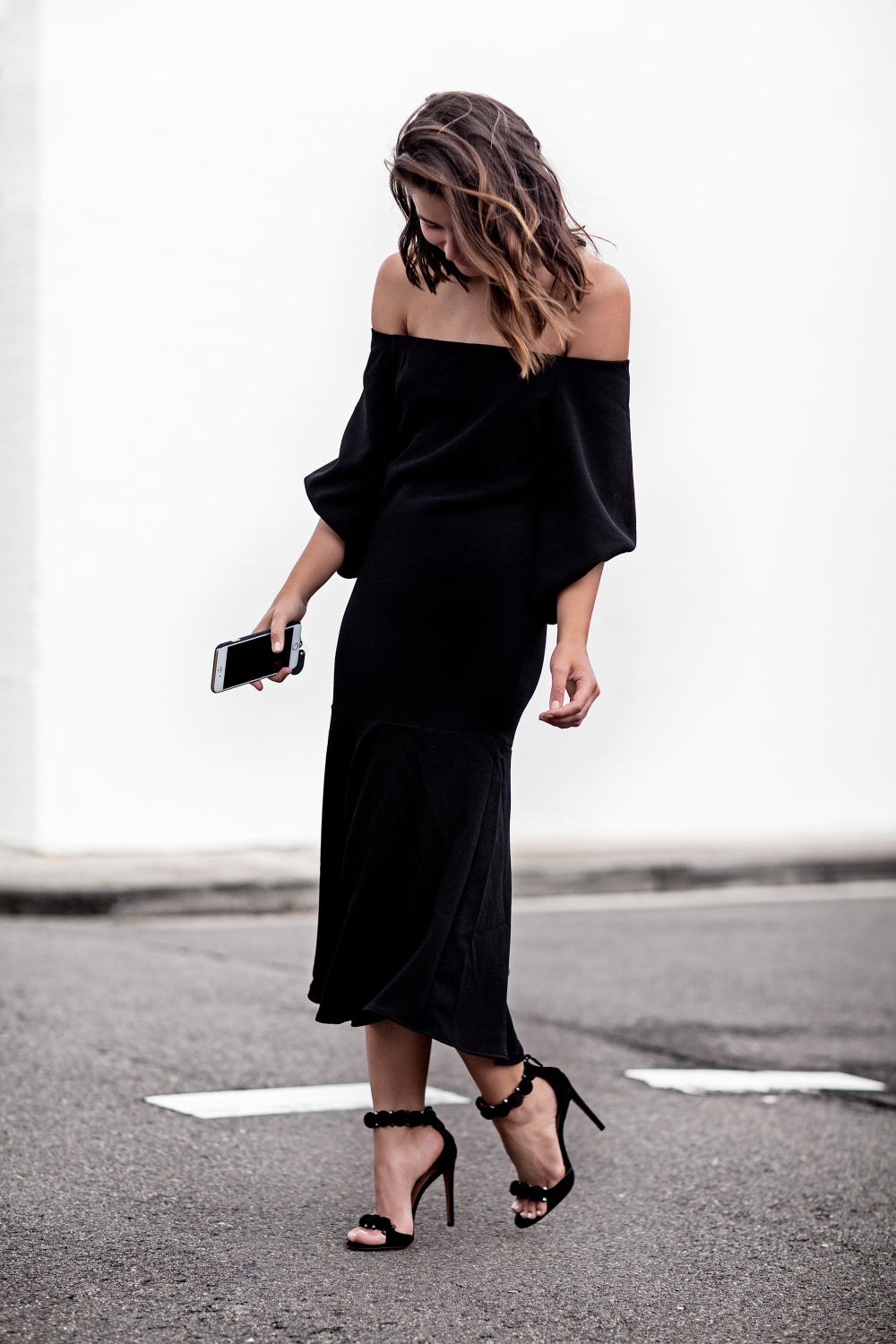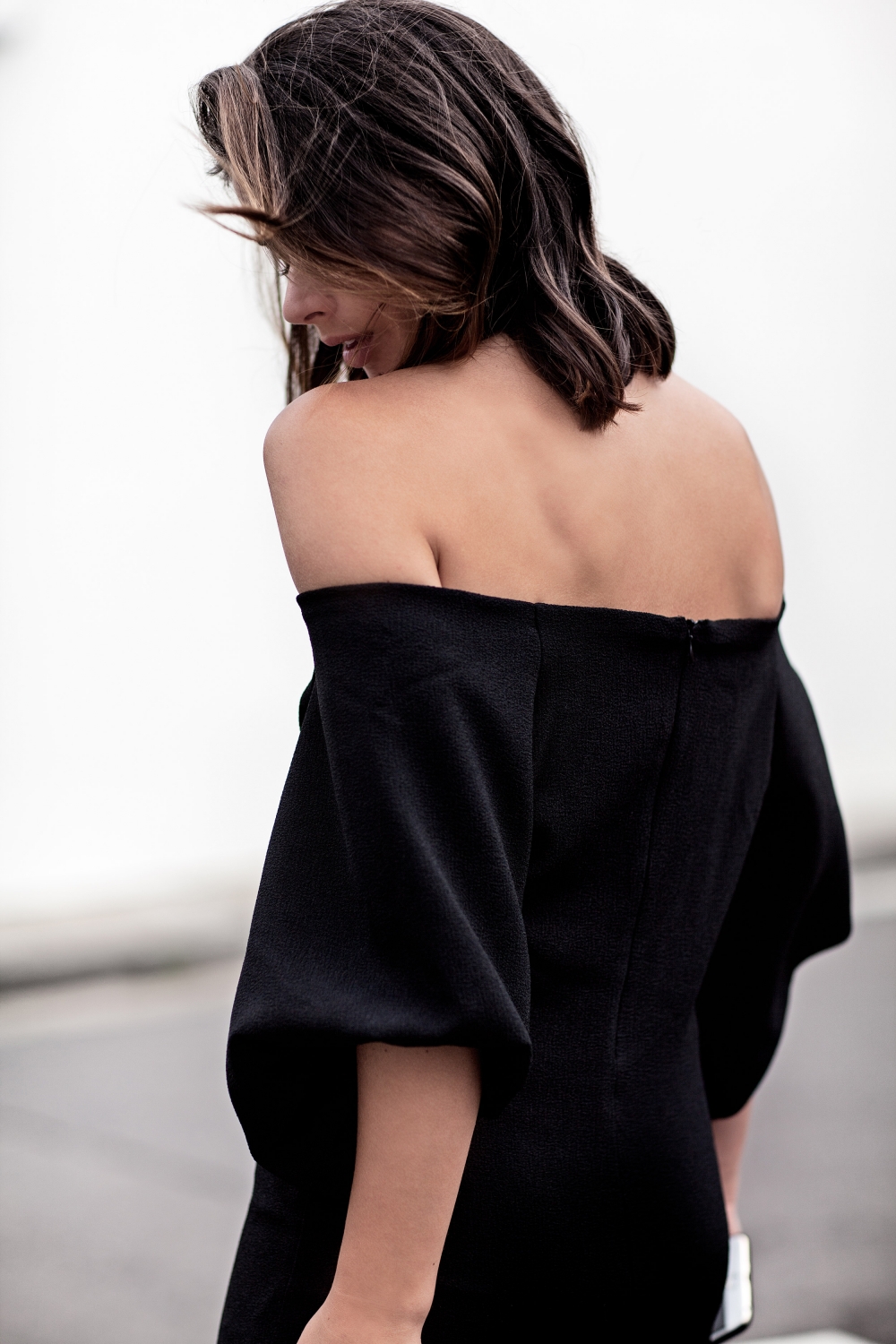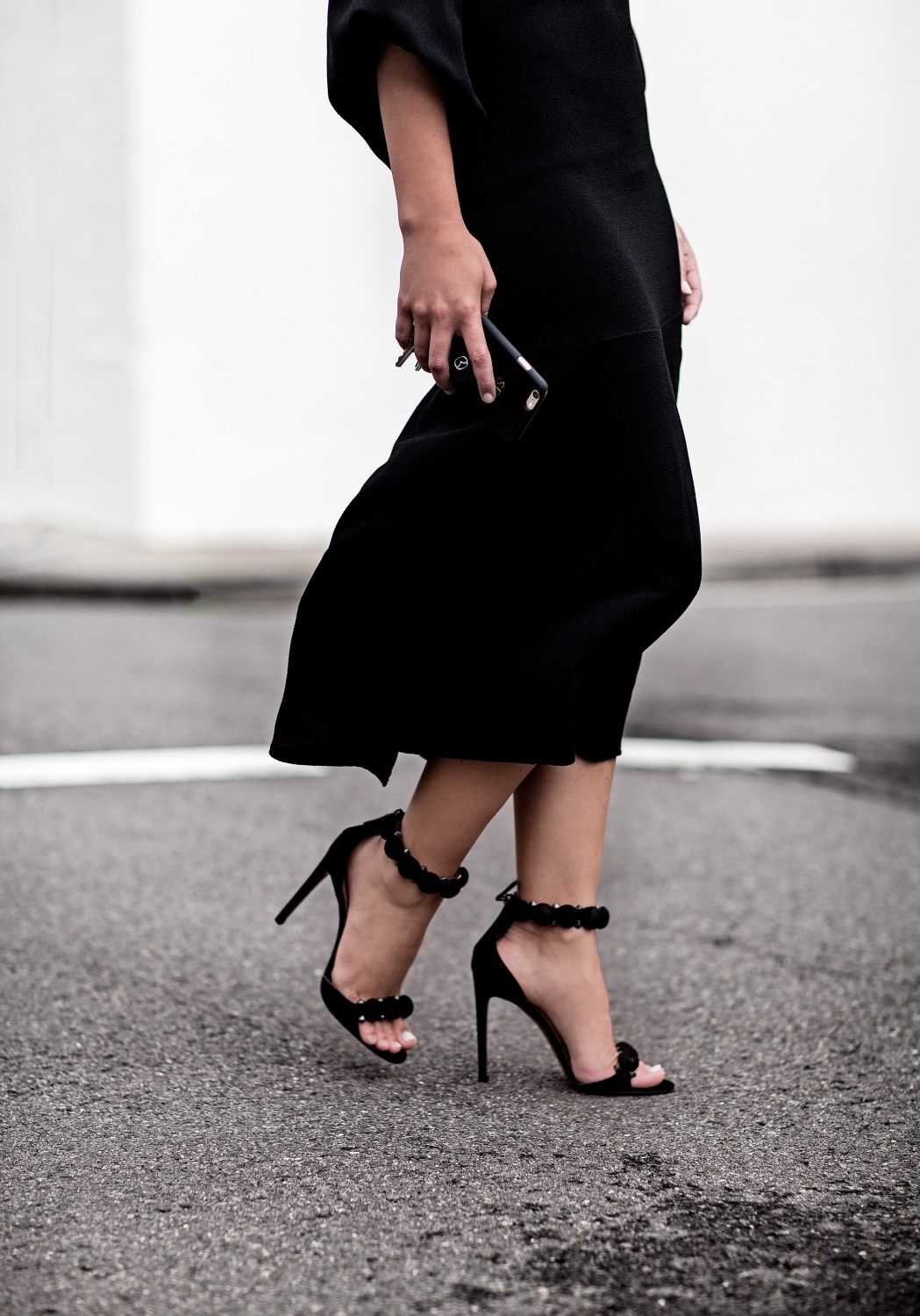 Wearing: Backstage dress, Alaia heels
Let me tell you a story about this dress. I went to a work event and my lovely friend Talisa was wearing this dress.  As a believer you can never have too many black dresses in a wardrobe, as long as they all have something different to offer, I asked her where it was from. Waiting for her to tell me it was one of the more pricier Australian designers I was shocked when she didn't, instead I found out it was a more commercial brand and the dress retailed for less than $200. Depending on your shopping habits, age, income and so forth, you may not have the same reaction as I did, but for me, this pricing is the sweet spot where its not so cheap that you're kind of worried about the quality, but also not expensive enough to make you leave it in your shopping cart for a couple of weeks.
Fast forward: I now was the owner of the dress and decided to wear it to another work event. After being asked where it was from by a colleague, she consequently also went out and purchased it. I bumped into her just the other week and she was wearing said dress… but the best part is, you would never know. Due to its elevated simplicity it both blends yet holds it own, and THAT is what I look for in the pieces I wear, knowing i'll be able to keep hold of them for the long term.
Dress: Staple the Label, Nicholas, ASOS, Witchery, Wish, ASOS
Heels: ASOS, Mode Collective, Tony Bianco, Jeffery Campbell
Photos by Ana Suntay-Tanedo