Looking stylish when travelling can be hard to master, or is it just the feeling of looking stylish that seems a little out of reach? I've touched on what to wear while flying in the past, but let me dig a little deeper with some classic do's and don'ts when choosing your travelling attire.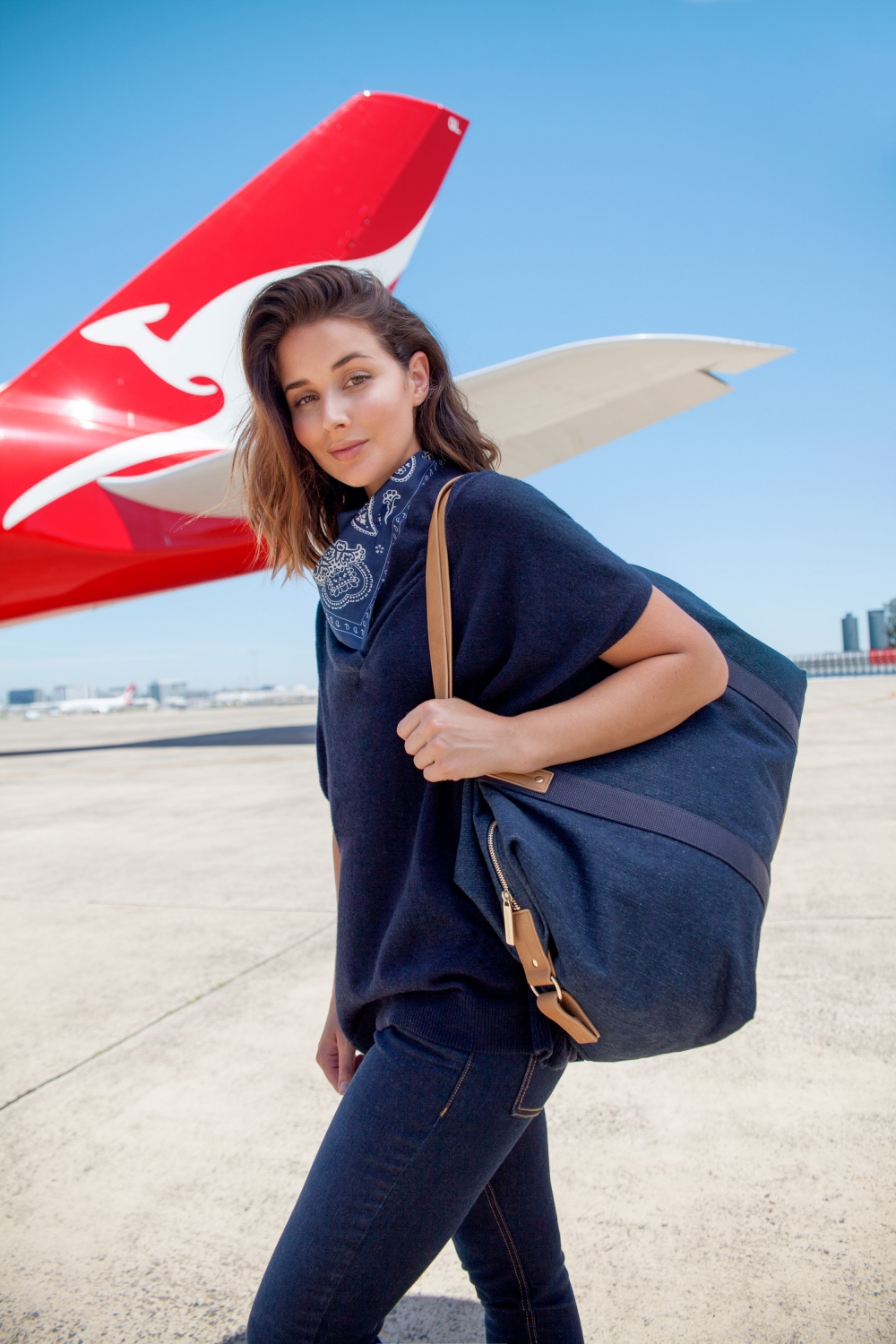 Do
Layer. Remember that the plane is likely to change temperatures a couple of times during your flight. Rather than getting caught out, always have a few warmer pieces handy in your carryon in case you need to layer up.
Don't
Wear track pants. Let me clarify: there's a difference between changing into comfortable soft track pants when you're on the plane and turning up to the airport in them.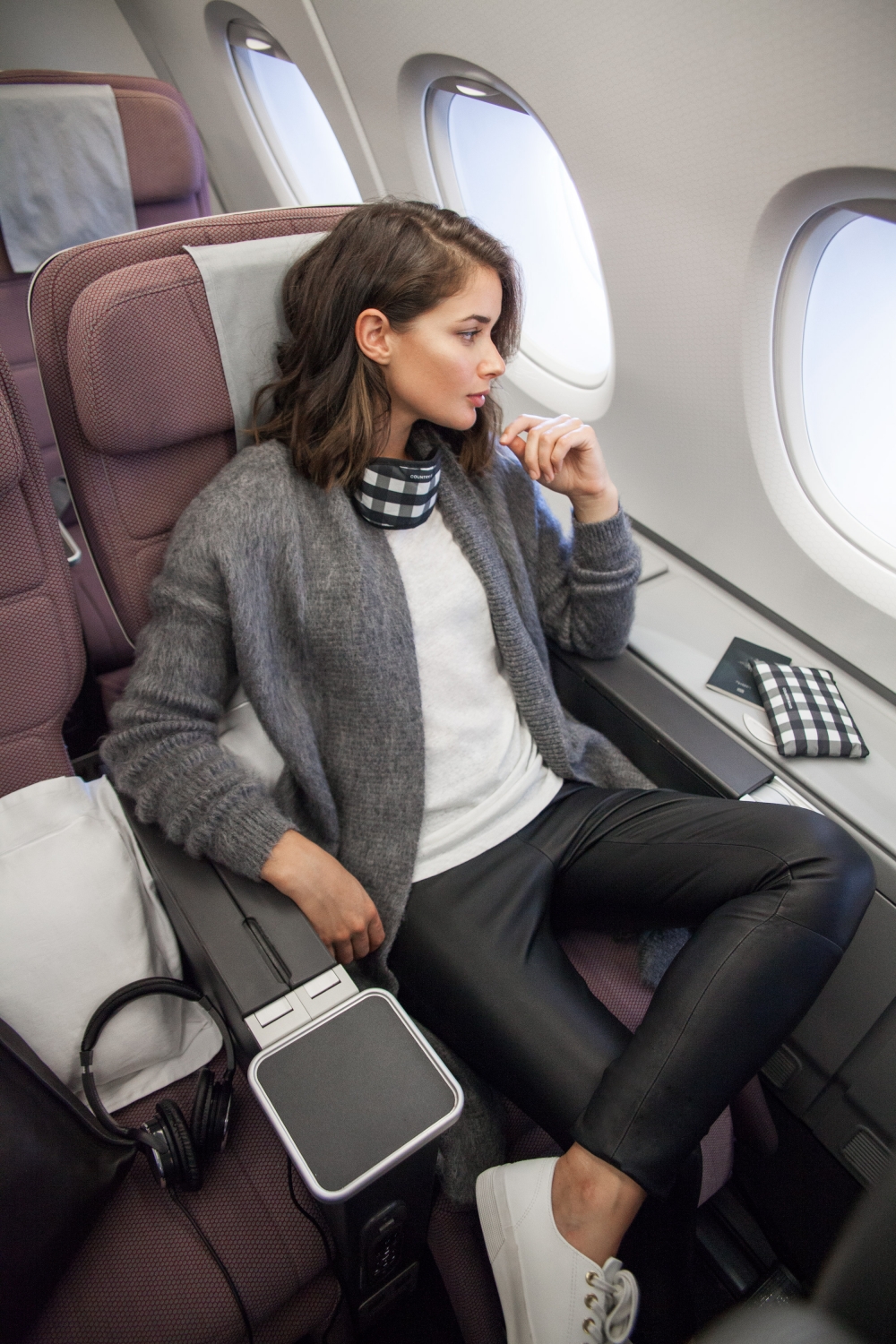 Do
Pack a change of clothes. No matter what you wear on the plane, by the time you get to your destination you're going to want to change into something fresh. It's also a clever contingency plan if there are any unforeseen dramas with your luggage.
Don't
Wear fabrics that crease. Avoid at all costs unless you're going for that crumpled mess look – but I'm going to go ahead and say that's not your thing. Instead opt for soft knits, crepes, cotton and stretchy denims.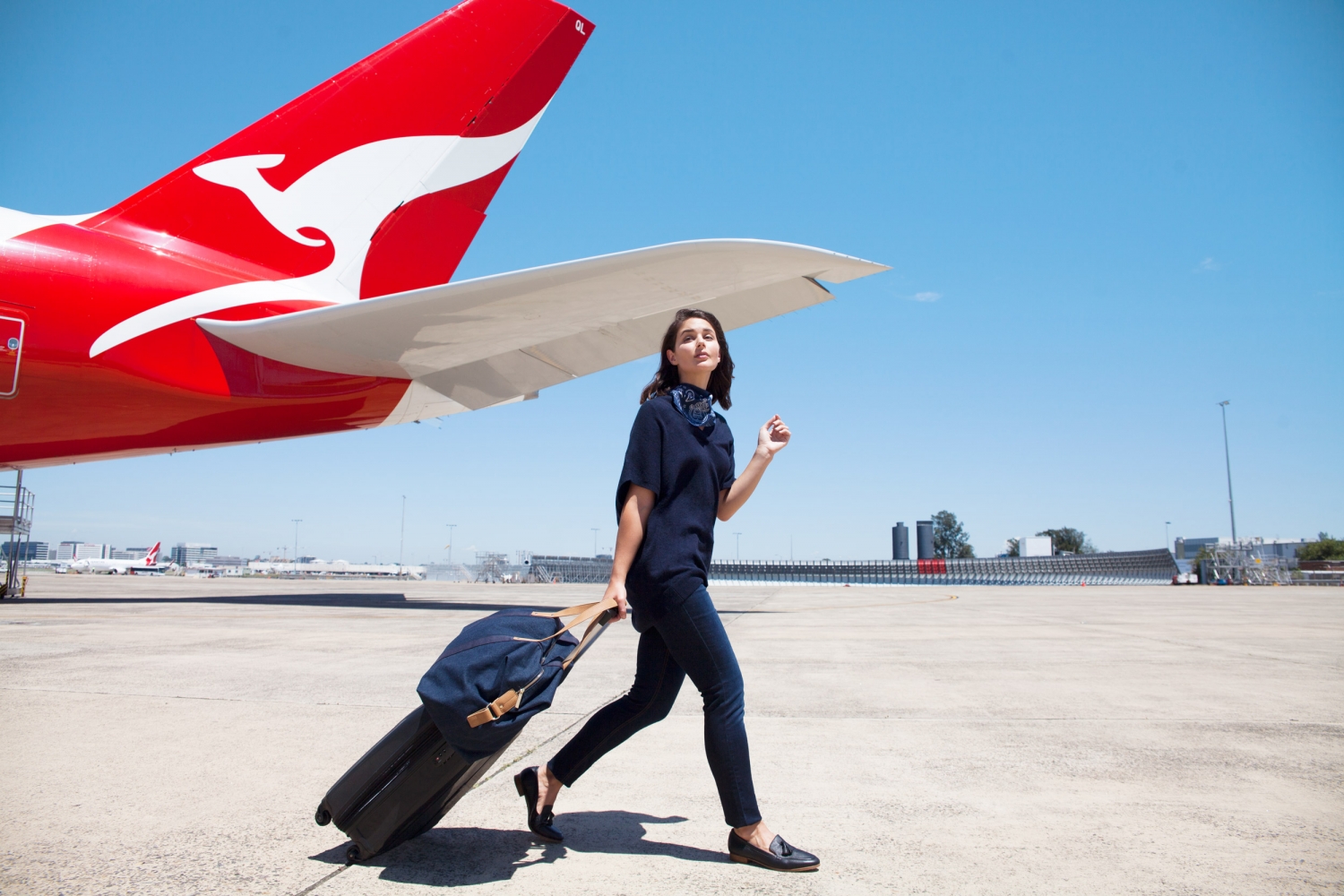 Do
Consider your bags as part of your overall look. A bright leopard suitcase is a great way to spot your luggage on the carousel, but boy does it stick out when you're out of the airport.  A modern black tote, soft neutral duffle and a classic black suitcase will make you feel at ease, in and out of the airport.
Don't
Wear all white. Experience a bumpy flight and spill red wine, coffee or orange juice 15 minutes into an 18 hour flight and you'll understand why this is a no-go zone. Best to wear darker colours when flying to camouflage even the worst case scenarios.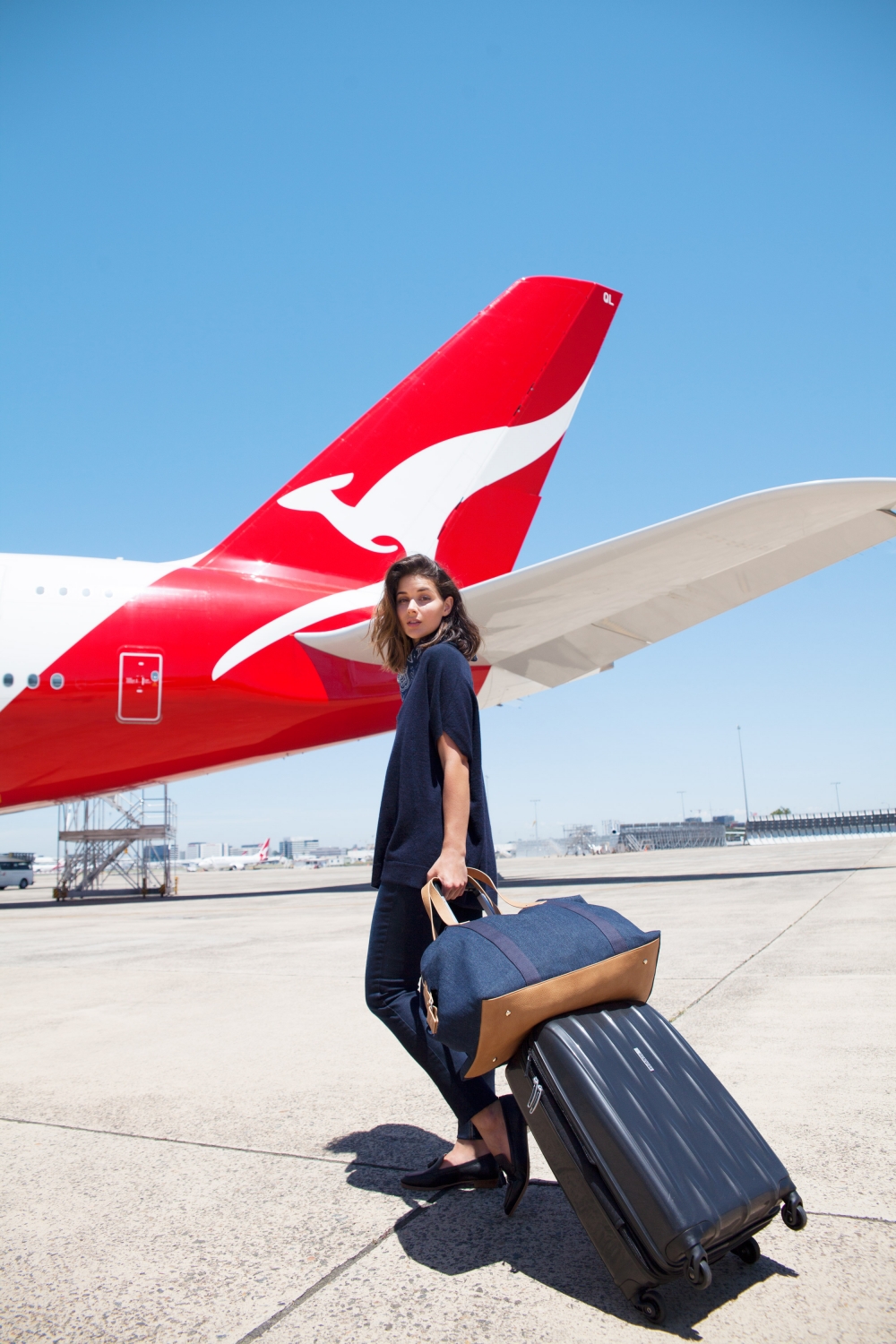 Two Aussie favourites, Qantas and Country Road, are teaming up to make your inflight experience even more stylish with an updated travel amenity kit for flyers on International Premium Economy. My favourite inclusions? A black toothbrush (I'm a regular brusher on planes) and their black and white checked eye mask.
Advertorial post in collaboration with Country Road and Qantas. Wearing Country Road throughout. 
Images by: Nicole Cooper