Although you're vibing effortless, light and airy, an all white outfit can quickly look over the top, over styled and lets me honest, high maintenance. So how do you avoid the latter and execute the undone look you intended?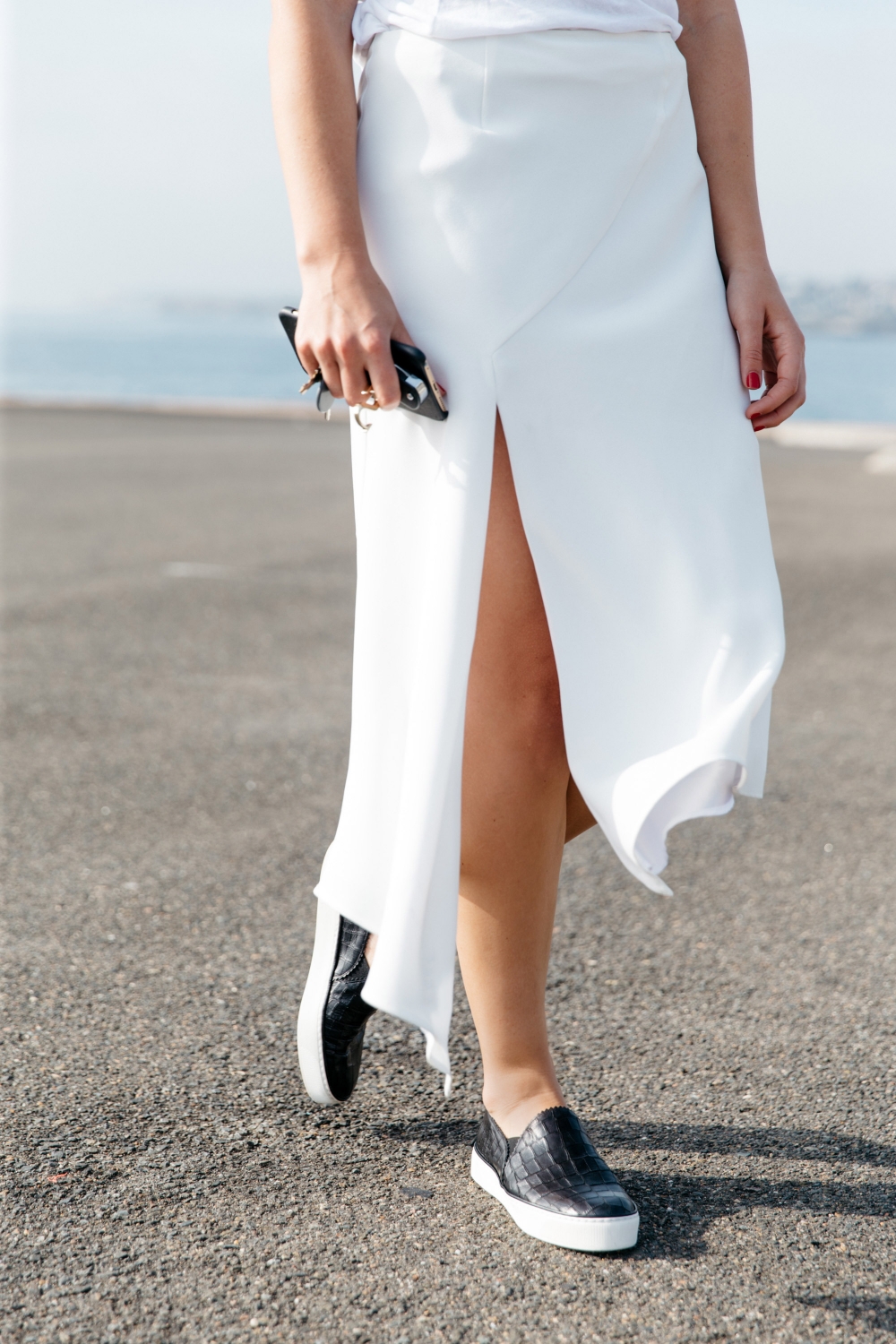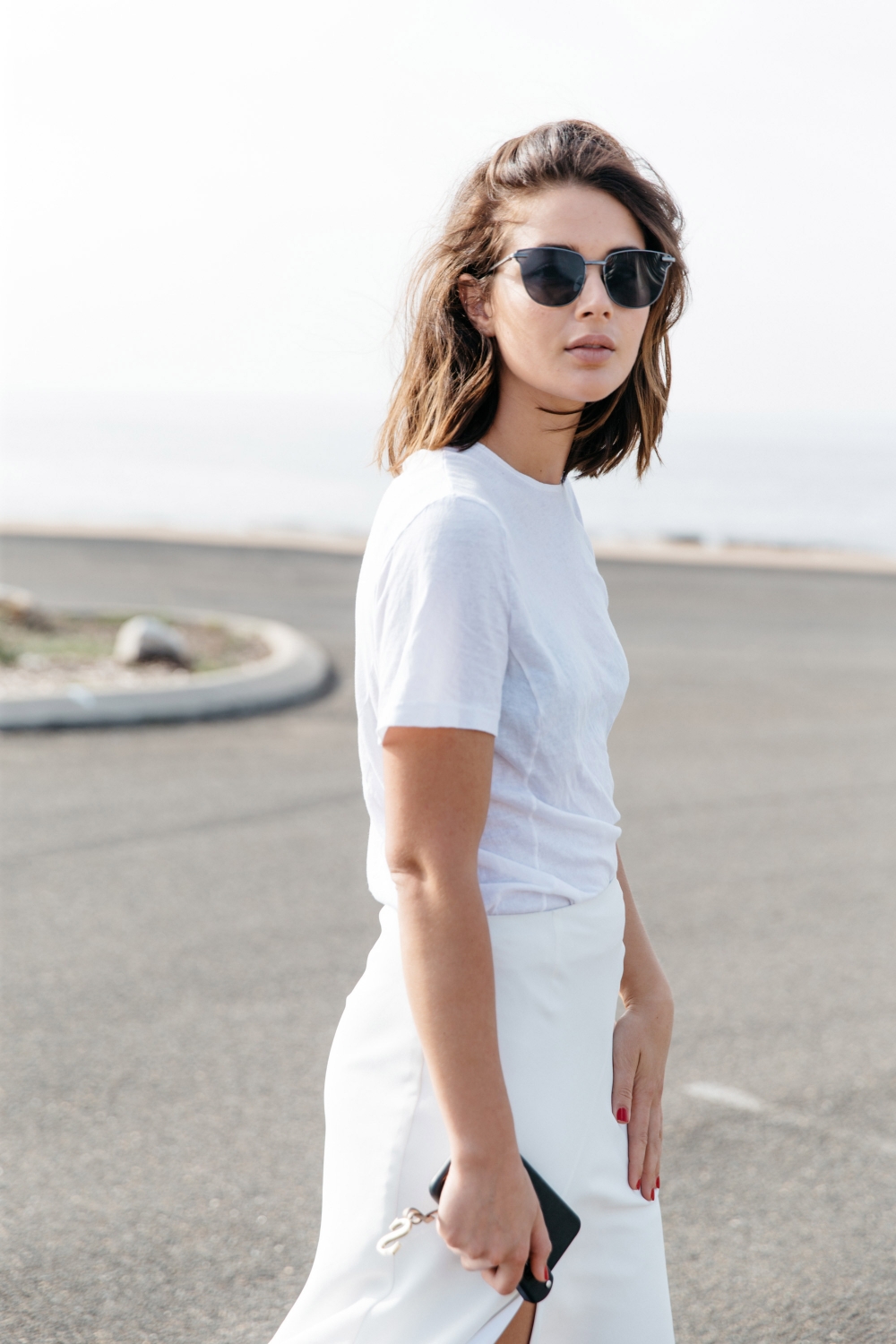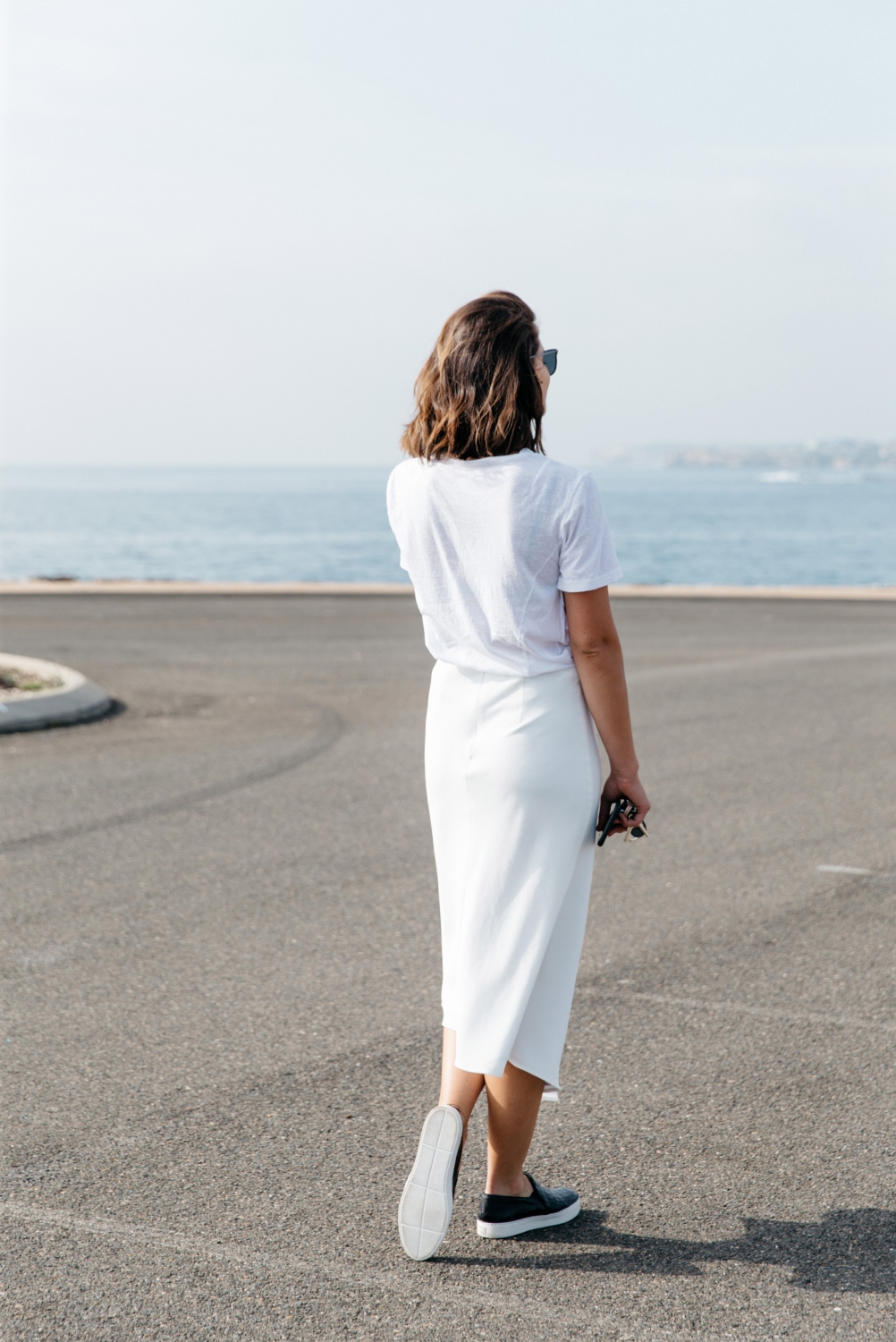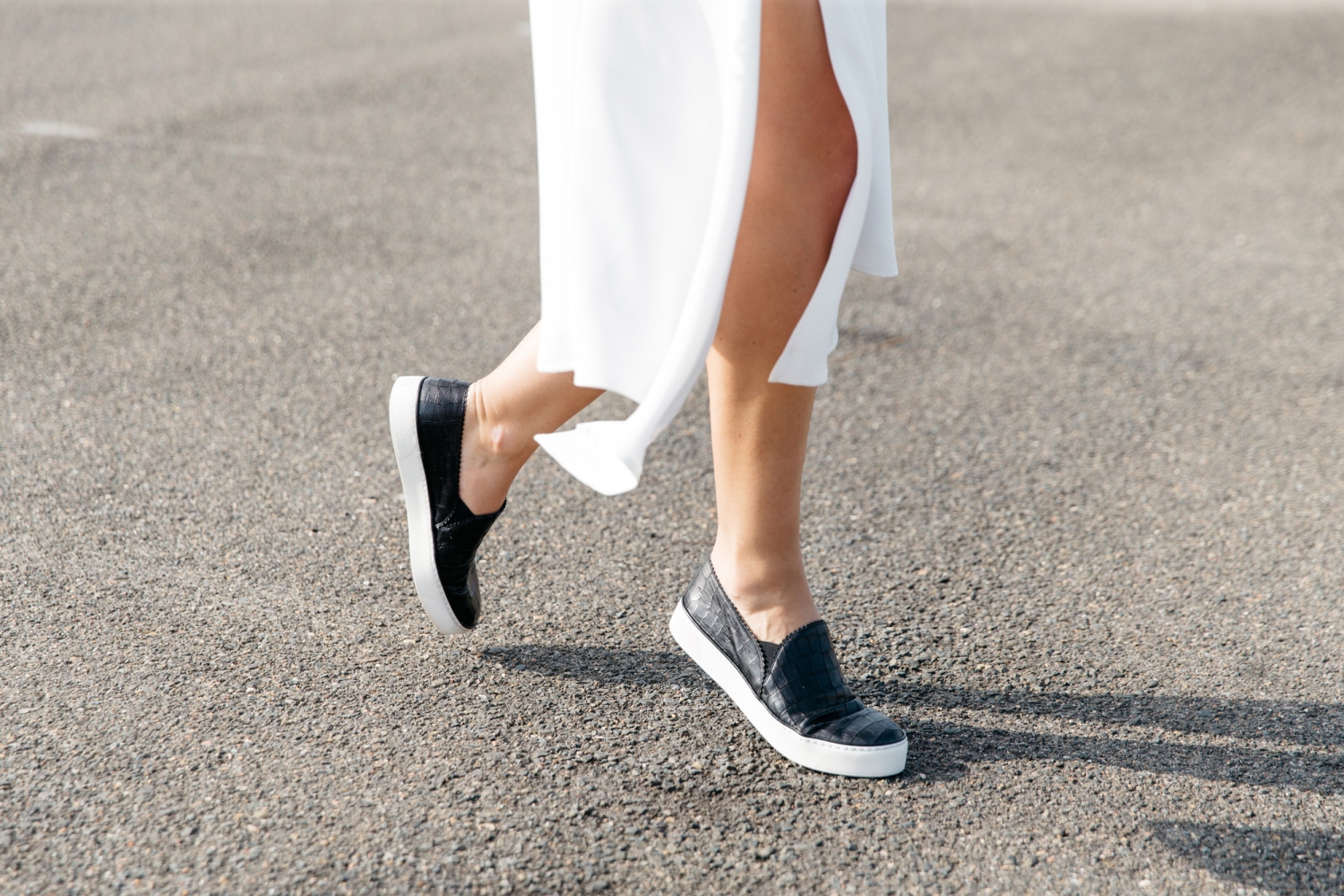 Wearing: Bassike T-shirt, Nicholas skirt, Stuart Weitzman NUGGET slip ons, Le Specs sunglasses
My advice is three fold. Firstly, go for flats. Sneakers or a chunky flat like these NUGGET slip ons from Stuart Weitzman will instantly make this look day time appropriate and carefree.
Don't over accessorise. An all white outfit with layers of bracelets, necklaces and etc etc etc. please for the love of simplicity, STOP. IT. Lets keep it simple with a fine chain here and there or just one of your favourite accessories.
Opt for a natural beauty look. A red lip is going to put a whole different spin on this look. For an everyday casual all white outfit go with a natural lip and an illuminated glow. Want a splash of colour? A red nail will be a subtle way to add that extra dimension.
Photos by Caroline McCredie
*Advertorial post in collaboration with Stuart Weitzman 
– SHOP THE LOOK BELOW –