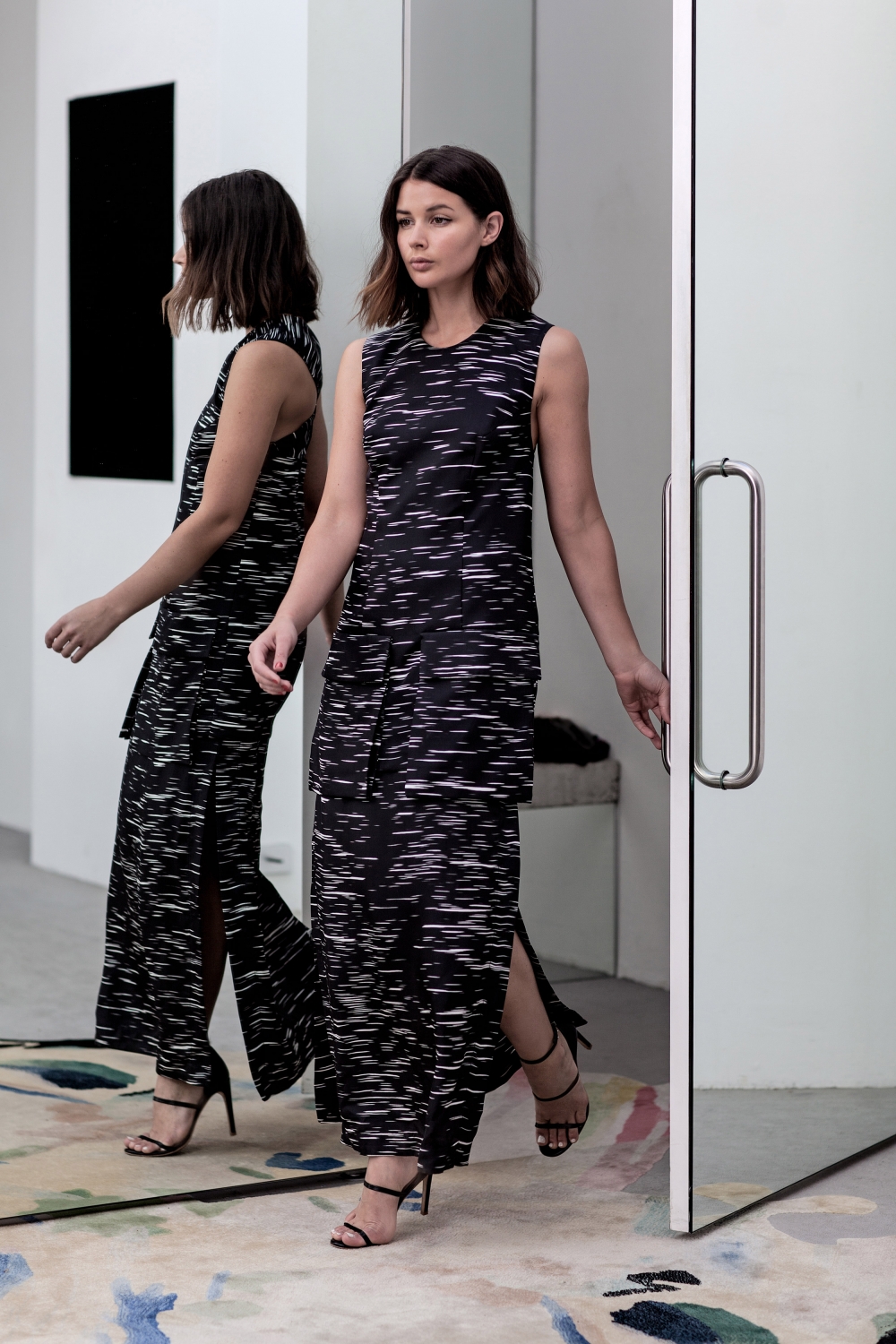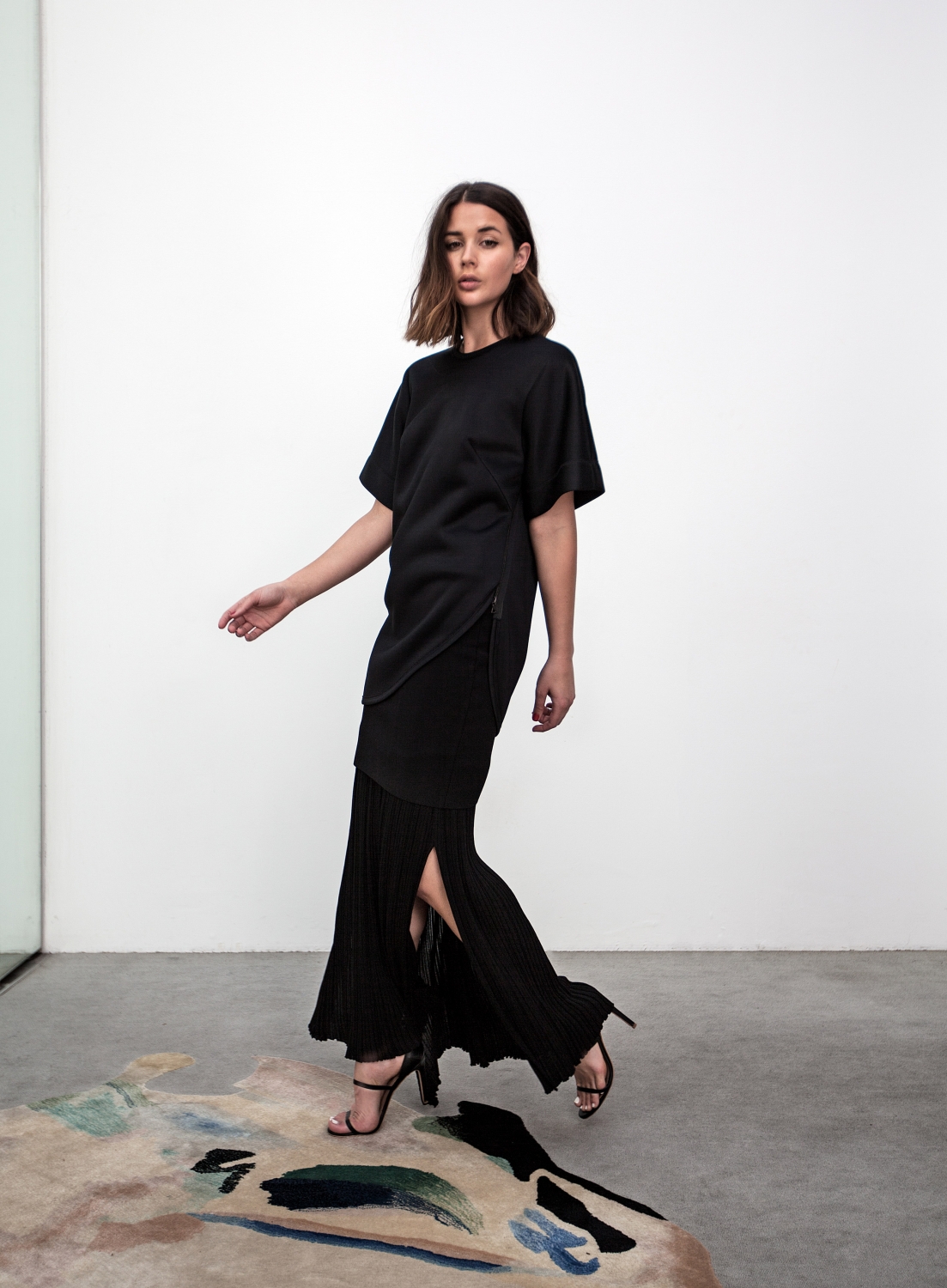 Wearing: Josh Goot Midnight Sport: Mini Tee Dress + Knit: Long Line Skirt | Josh Goot New Digital Utility: Long-Line Dress | Josh Goot Sport Tailing: Drop Waist Tee Dress | Mode Collective heels throughout
From on online shopping enthusiast, yes i've even put that in my bio, I can openly admit I rarely shop in store.
However here comes the but… When I do, I expect an experience. That's the whole point isn't it? To walk into a space that reflects the brand that is sold within its walls. A space that makes you want to shop, feel special and build upon the relationship you have with the brand.
Polished concrete, moody gallery like entrance, sun drenched change room with an injection of technology… Josh Goot's Sydney store speaks my language.
Or you can just shop online, whatever.
Editorial shot in the Josh Goot store in Paddington, Sydney.
138 Oxford Street
Paddington, Sydney
(02) 9356 2233
Opening Hours
Mon Tue Wed Fri Sat 10:00 am – 6:00 pm
Thu 10:00 am – 7:00 pm
Sun 12:00 pm – 4:00 pm
Photos by Ana Suntay-Tanedo
*Advertorial post in collaboration with Josh Goot