The over the knee boot trend could scare away a few of you, it definitely made me think a little harder about how I would style this piece to suit my personal style. However, through a little trial and error, I think I've mastered it, and believe it's a great example on how to incorporate a trend into your wardrobe and making it fit into your style, rather than your style changing to suit a trend.
Here's how.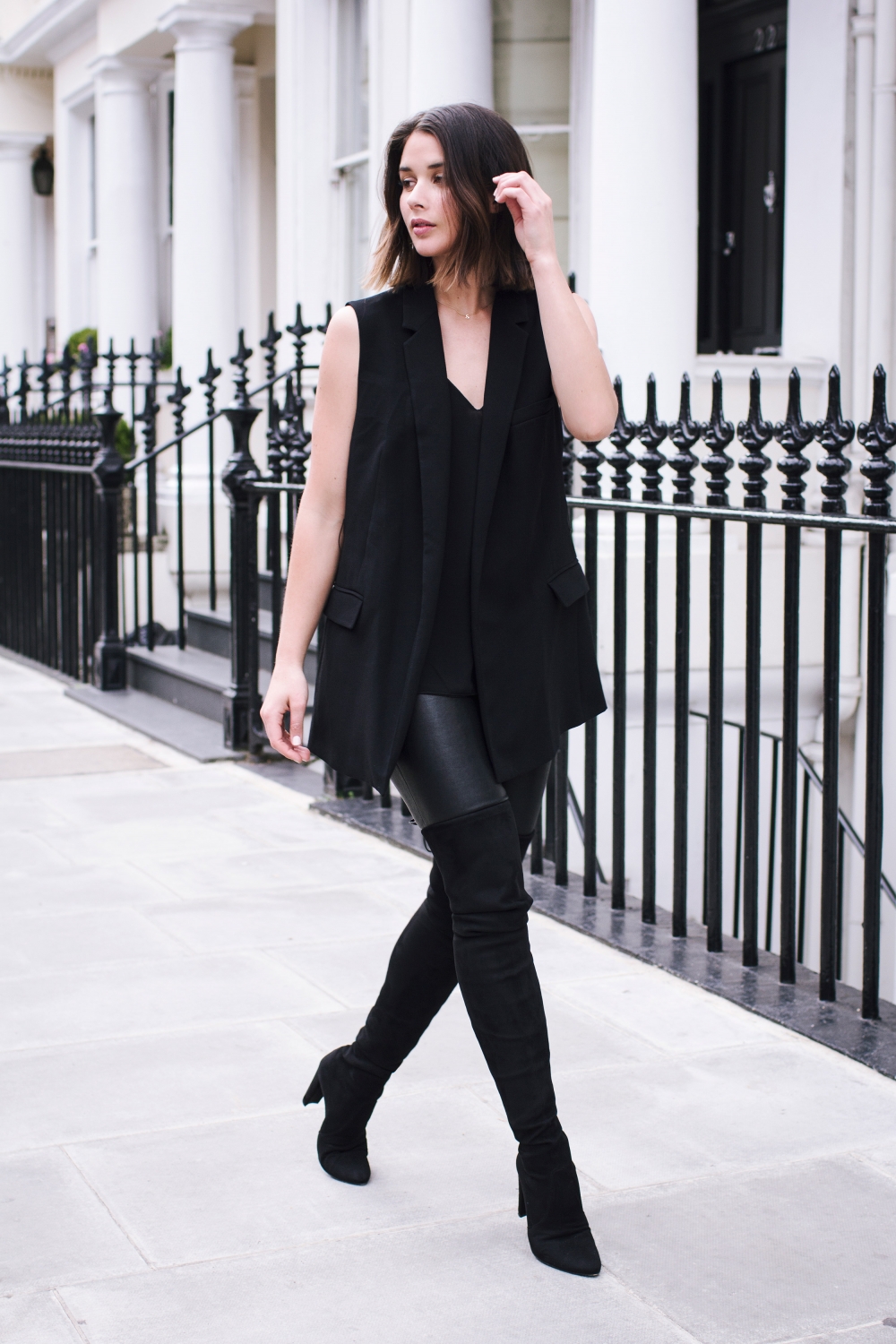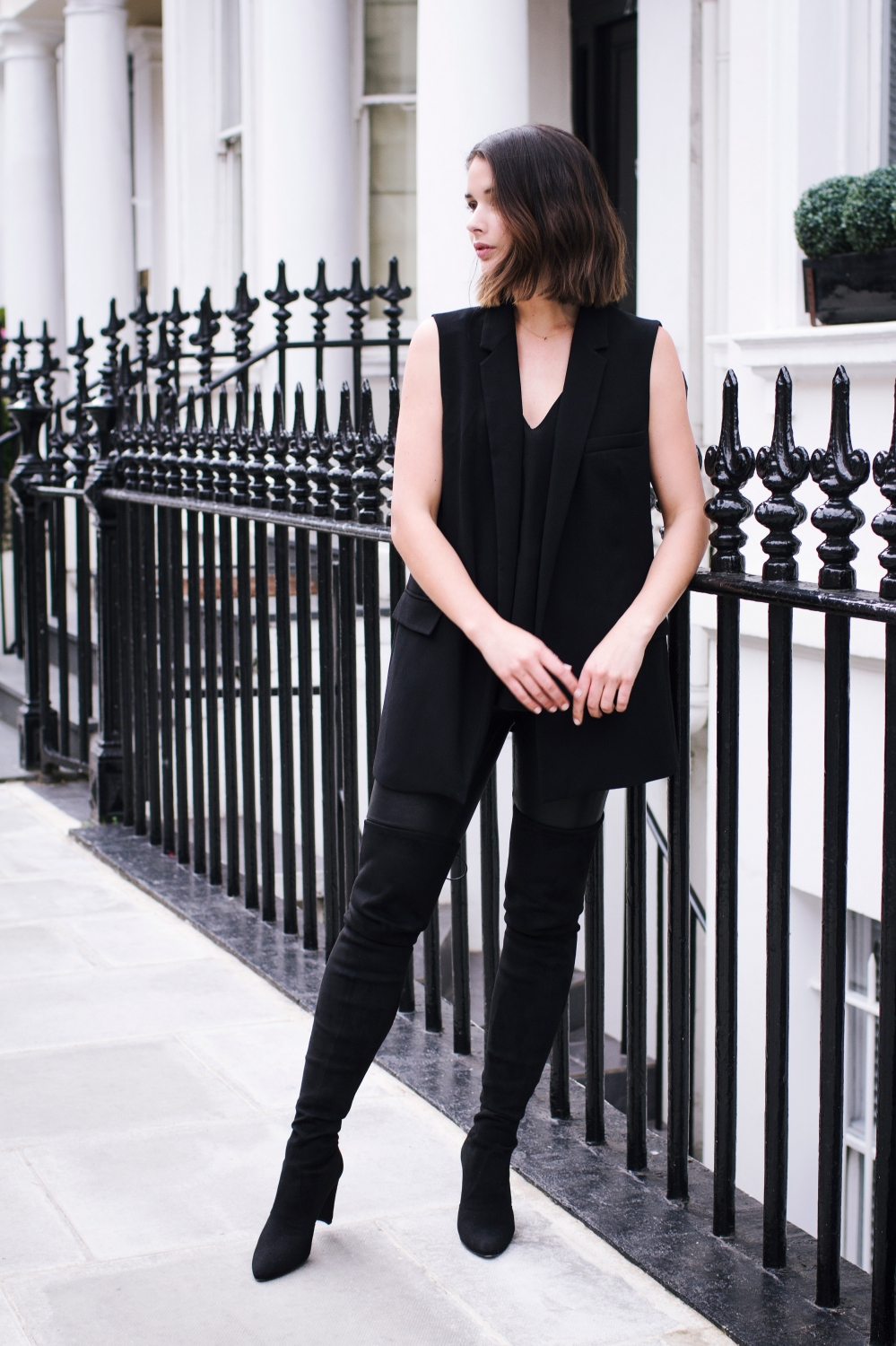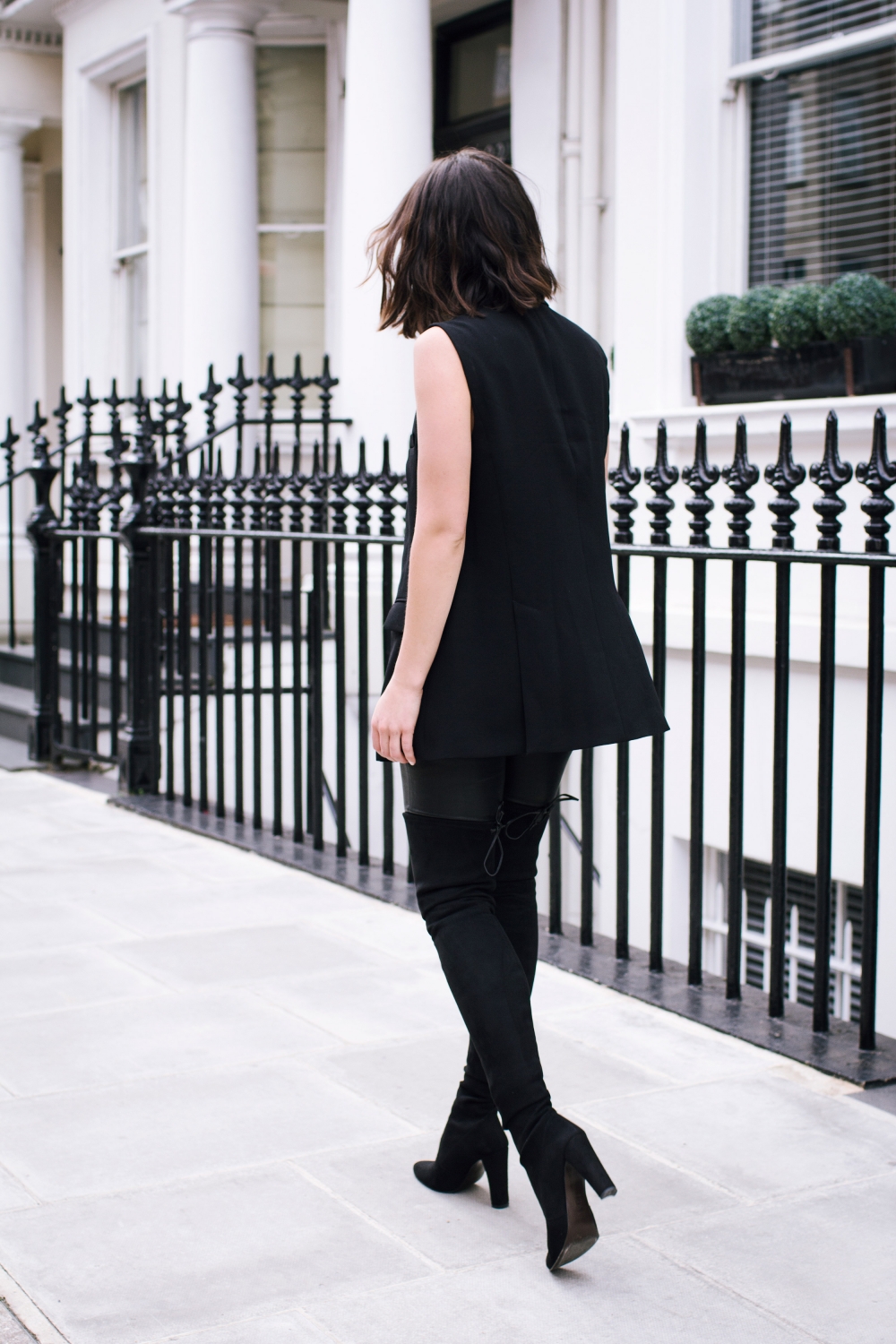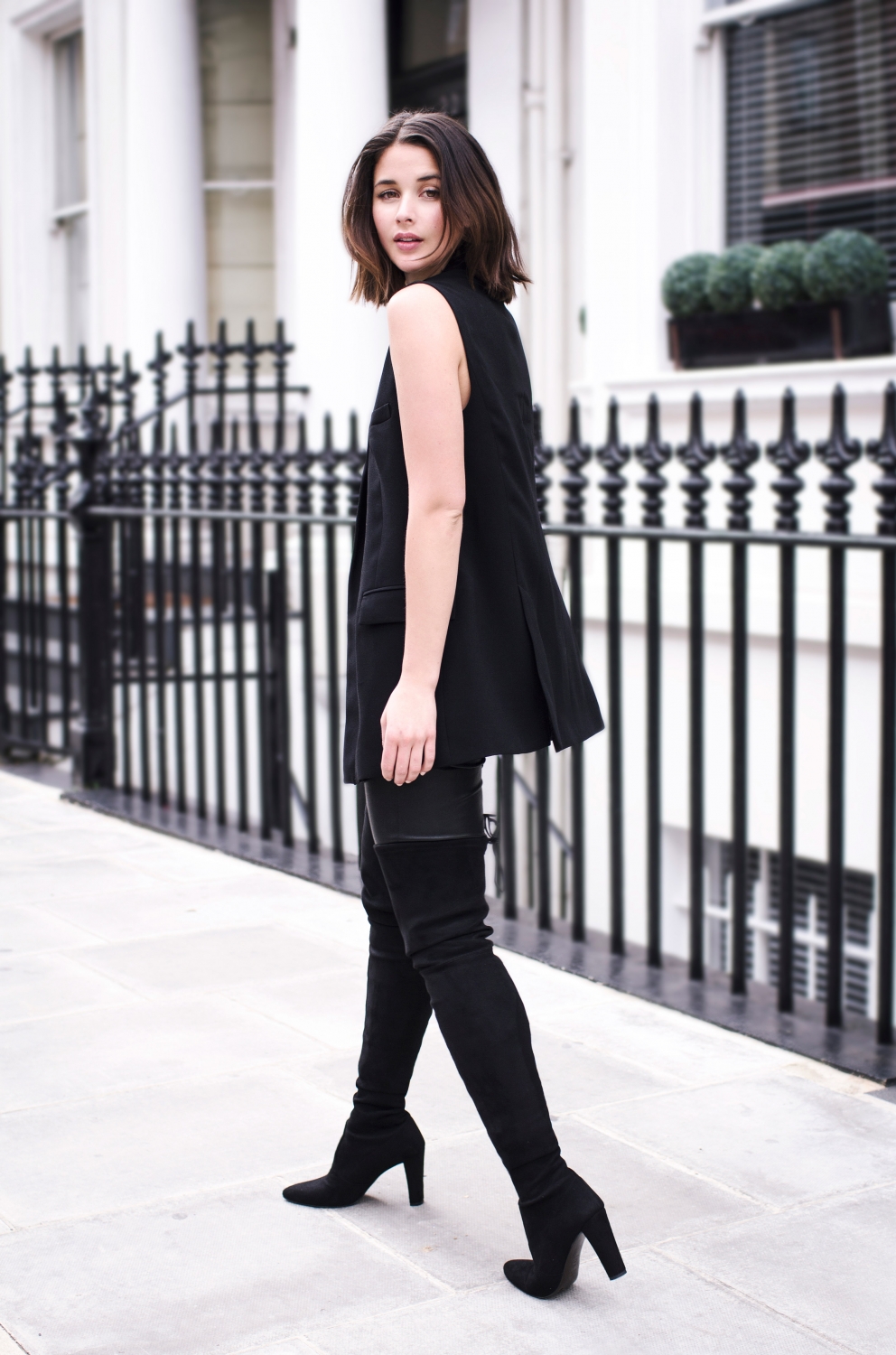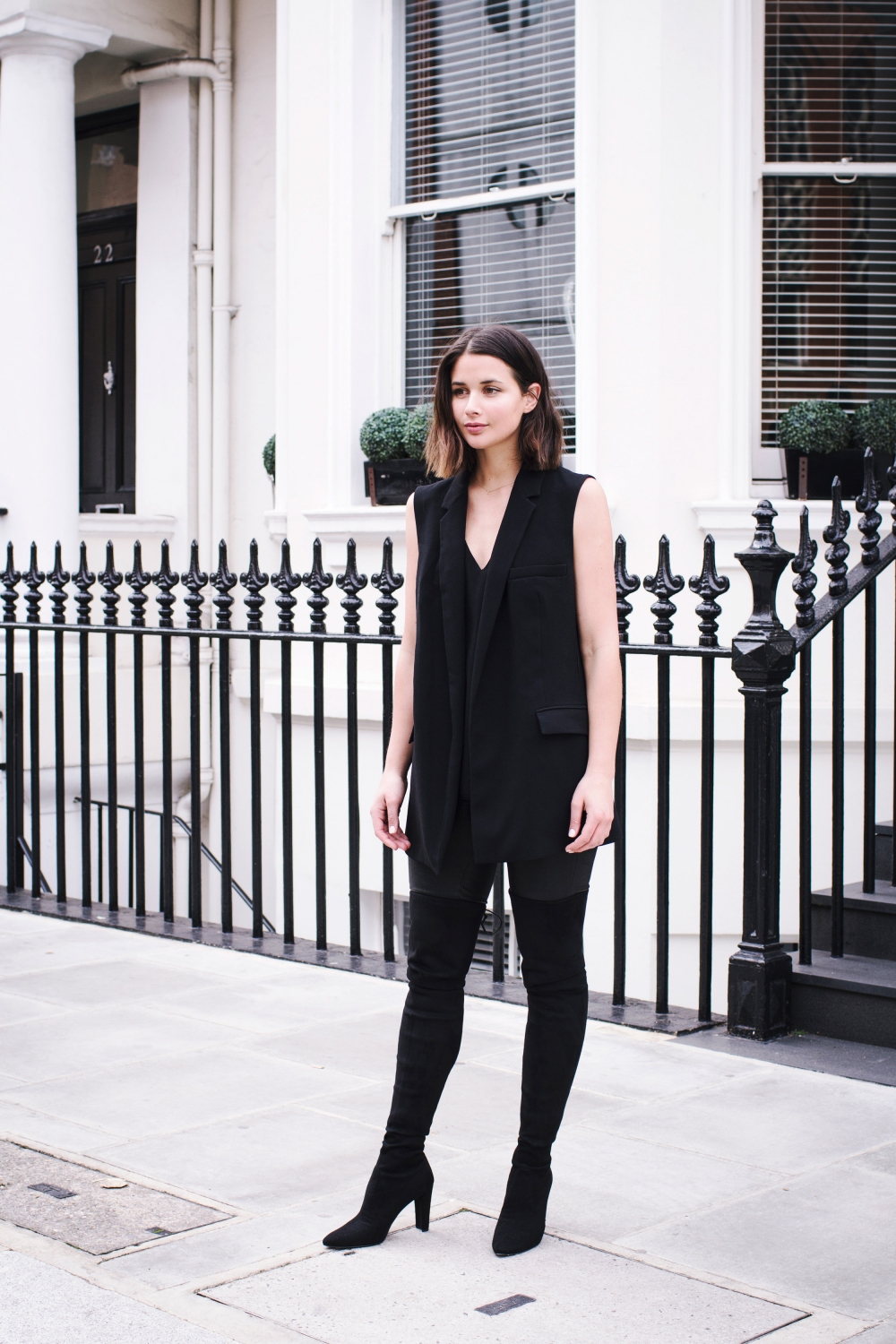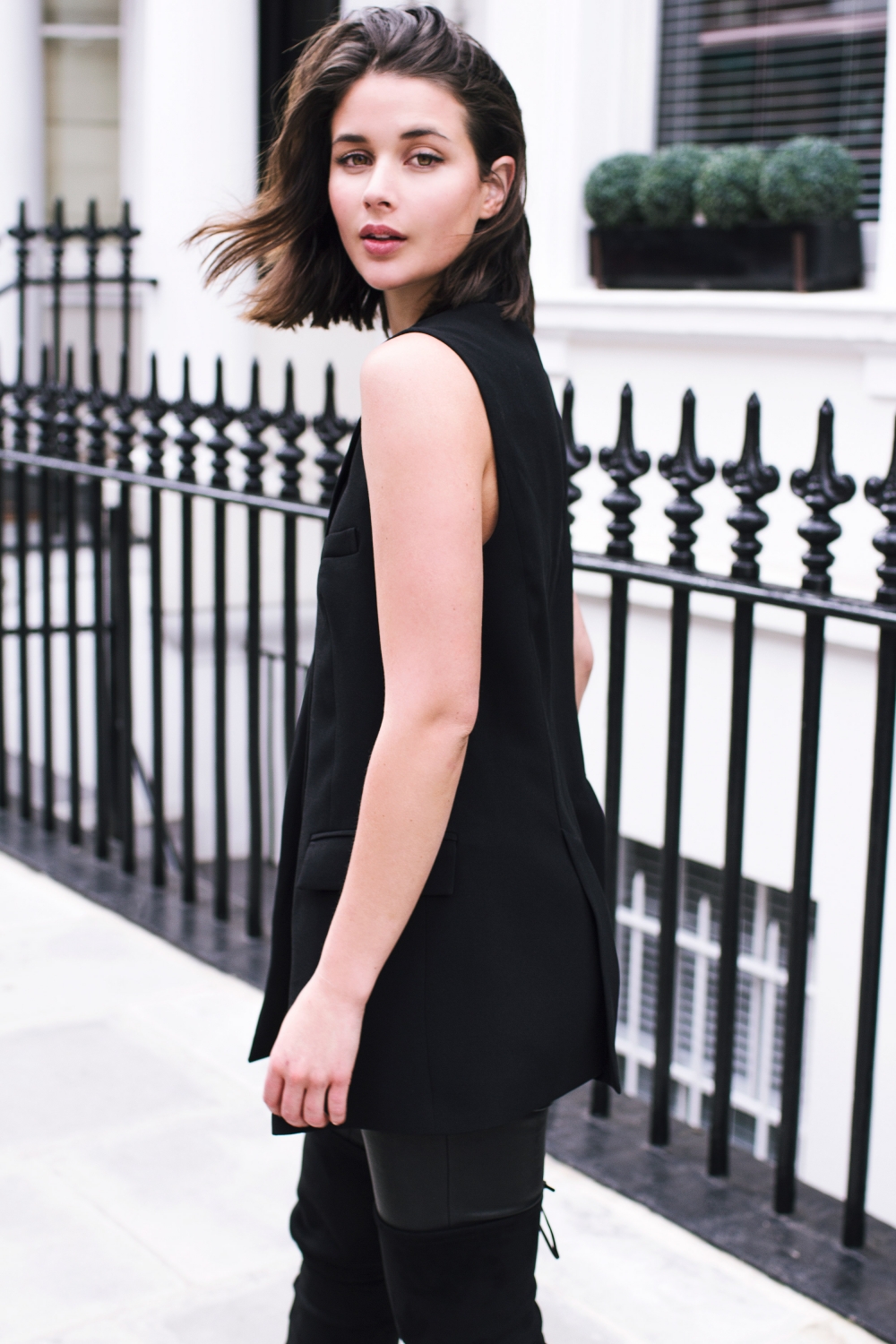 Wearing: Zara vest and top, J Brand leather pants, Stuart Weitzman over the knee boots
The most popular look I found when doing a little research into how others wore the over the knee boot was with a short skirt or dress where you leave a glimpse of skin. Unfortunately, this look doesn't quite suit my style, so I then tried it under a longer dress/skirt so no skin was showing but something still wasn't quite right.
I found my perfect look when layered the boots over pants. Worn this way I think it makes my legs look longer (which I'm quite excited about) and it has the added bonus of double insulation, which is perfect for those of you headed into winter.
You can wear them over black leather pants, black jeans, grey jeans and blue jeans if you want a stronger contrast, but keeping it black on black and playing with the contrast of fabrics is my favourite.
Lets just say I was a little nervous that the boots wouldn't fit over my leather pants, but what you need to look for is an over the knee boot that has stretch to the fabric like the ALLLEGS style from Stuart Weitzman. For an everyday boot maybe go for the flat version, but to me these actually aren't too high so I'm going to recommend them if you don't mind a heel.
If you haven't got the memo, suede is IN, and from the recent runways it looks like this trend is only going to get bigger. I love playing with a fabrication trend and incorporating it into bags and shoes, as its a subtler approach than going all out and investing in a head to toe look.
Photos by Anna Sandul
*Advertorial post in collaboration with Stuart Weitzman