My collection of V camisoles is rising, and rising quickly!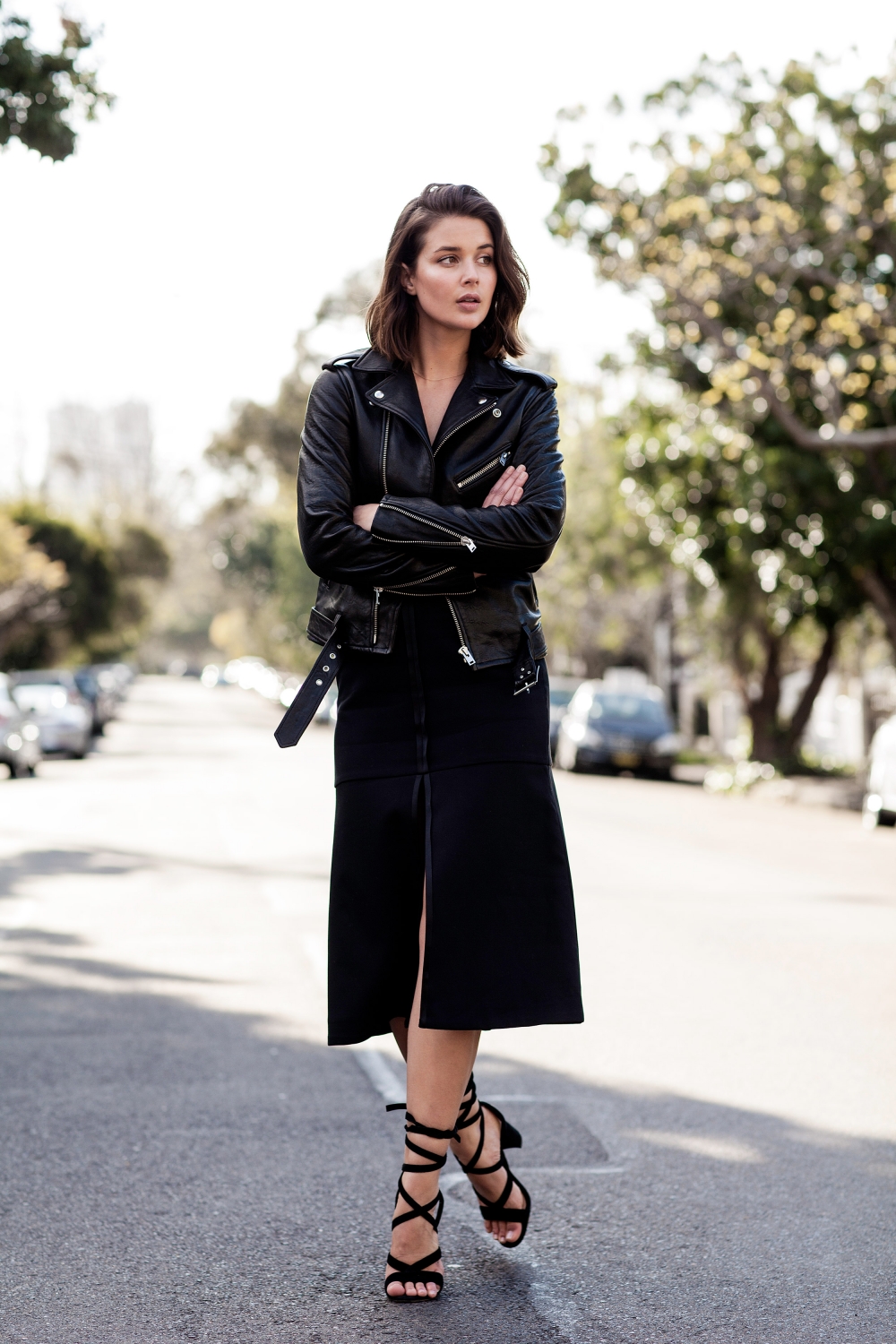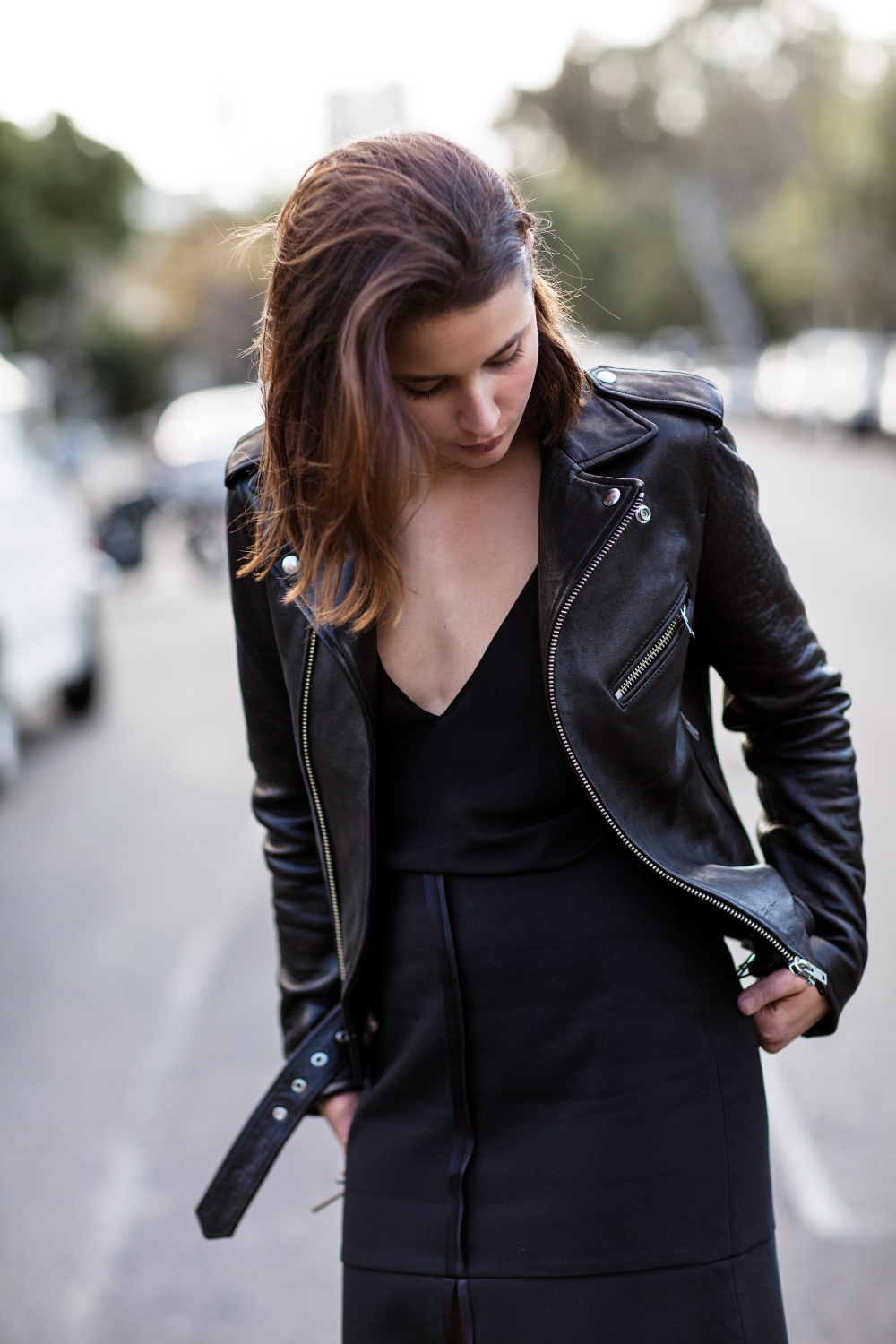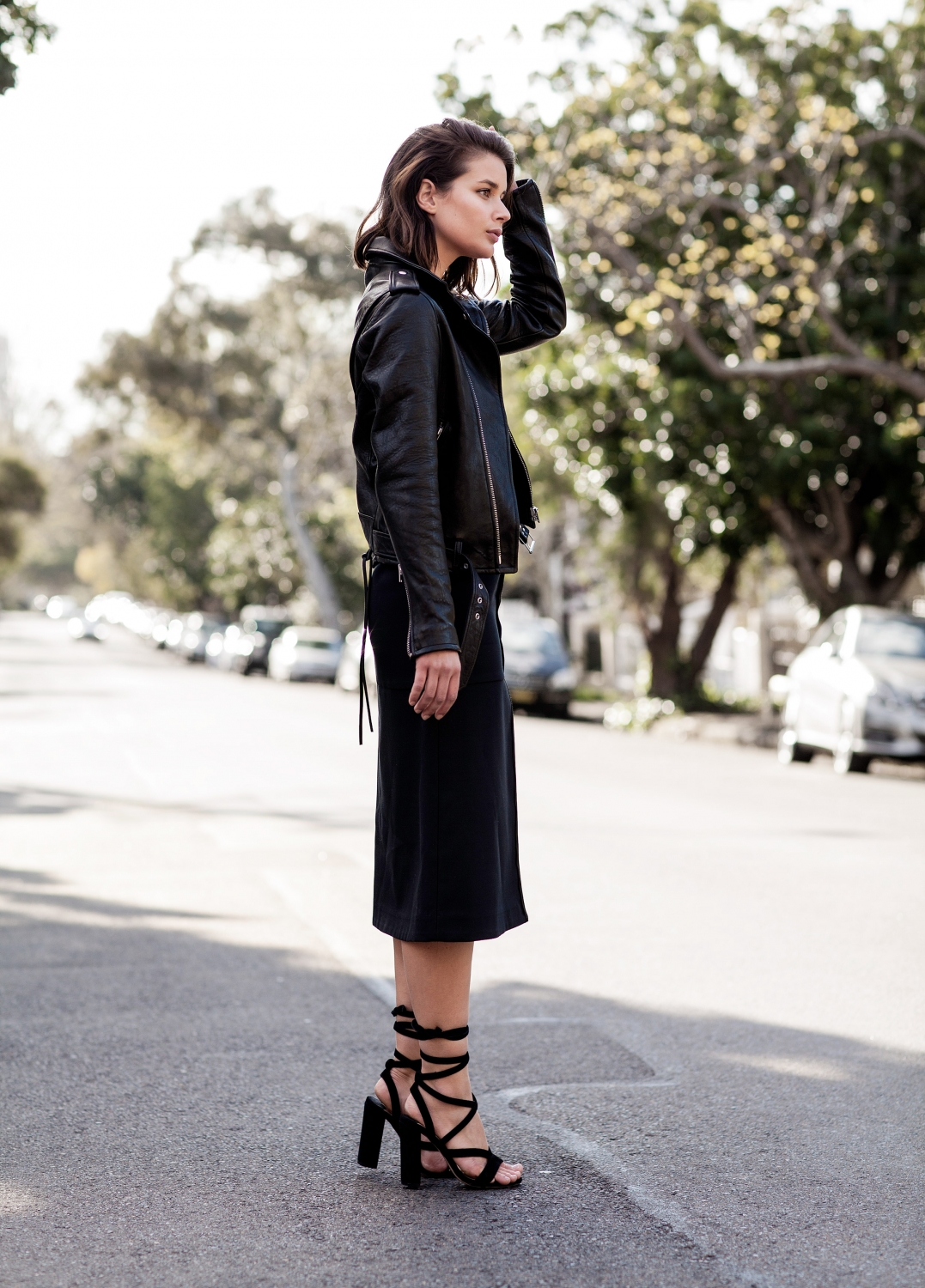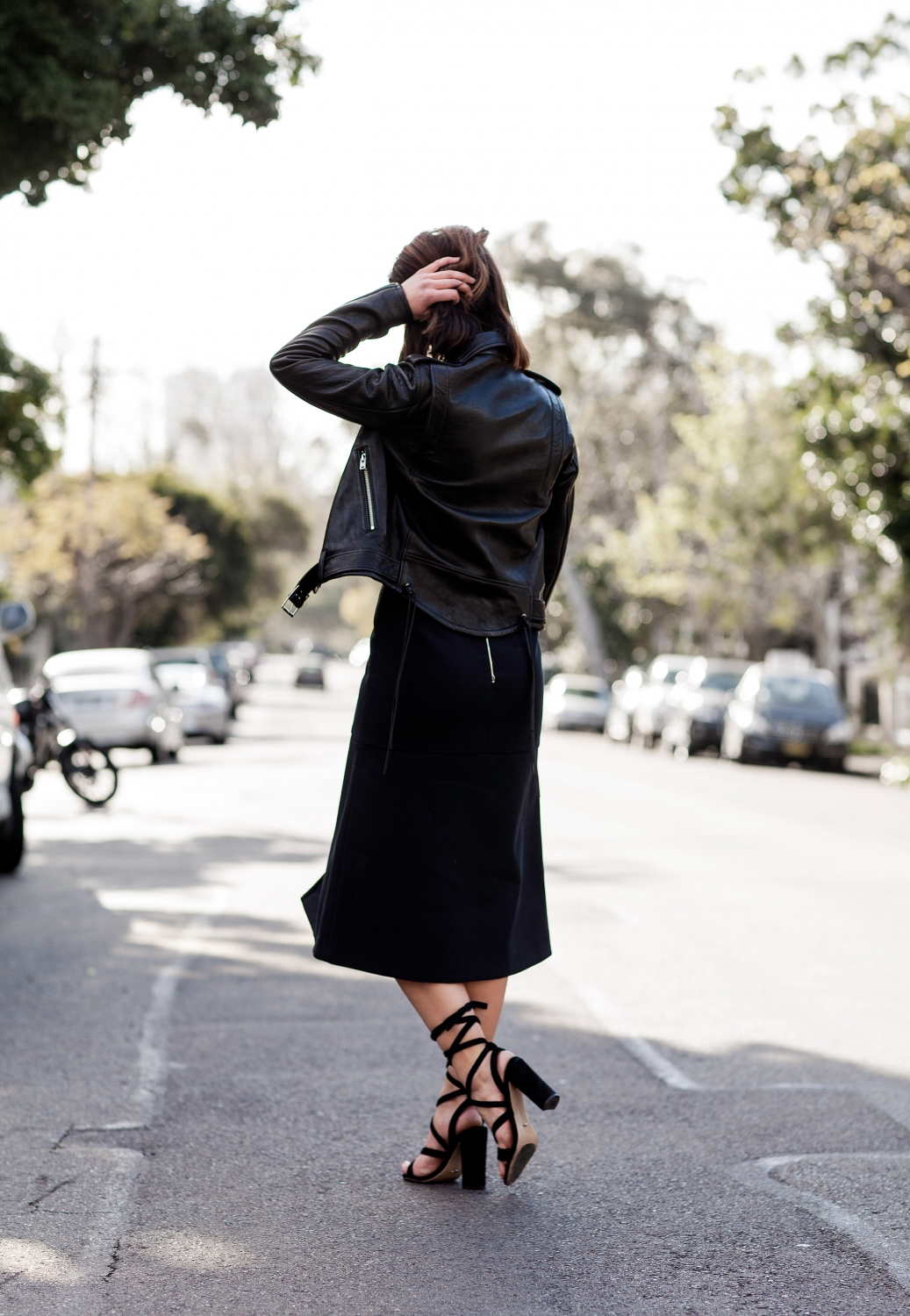 I'm currently in London and have packed 3 different V neck black camisoles. Different is a stretch, although you could differentiate between the different V intensities. I actually wore one to the Topshop show today layered under a leather jacket, and then as it was so warm in the venue I was able to unlayer to the envy of my surrounding event goers. In London, always layer, pack your Oyster card and bring an umbrella. Simple.
The black V camisole, for me, now in the same category as a white t-shirt, which says a lot about its versatility and staple status. A must for any wardrobe.
– Get The Look –
J brand 'Lucy', L'agence, Asos, Etoile Isabel Marant, Topshop
Wearing: IRO leather jacket, J Brand camisole, Acler skirt, Tony Bianco heels
Photos by Ana Suntay-Tanedo