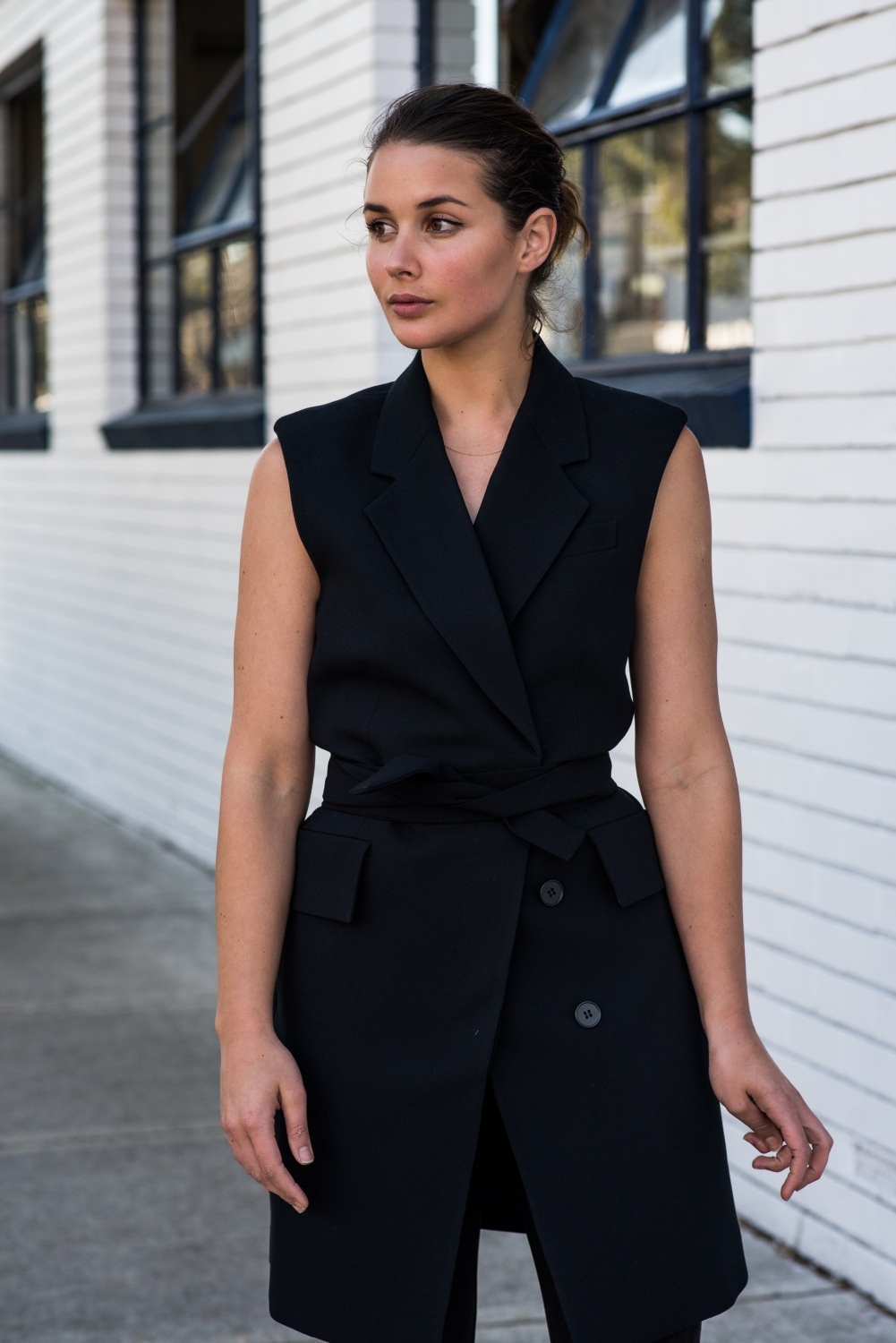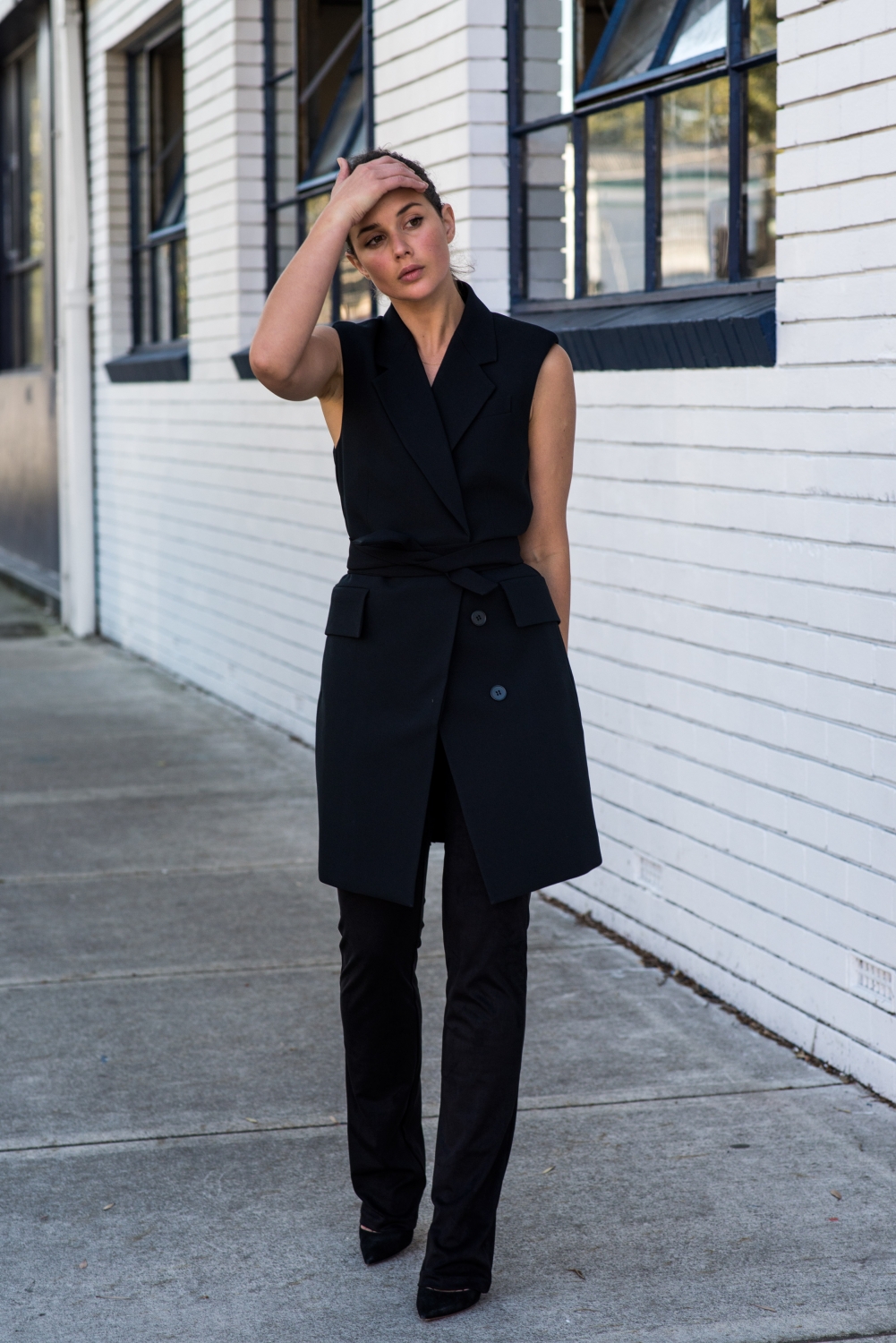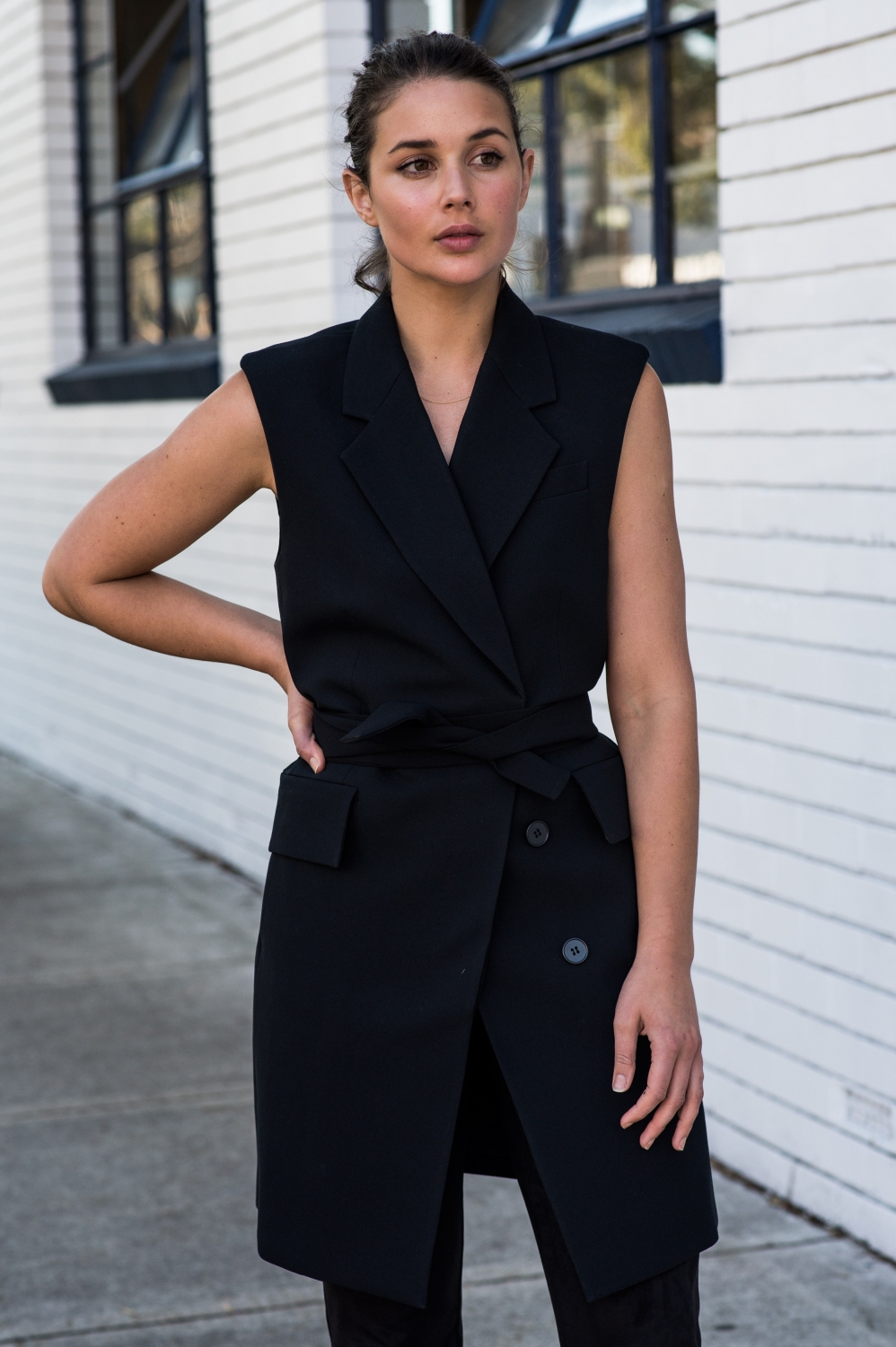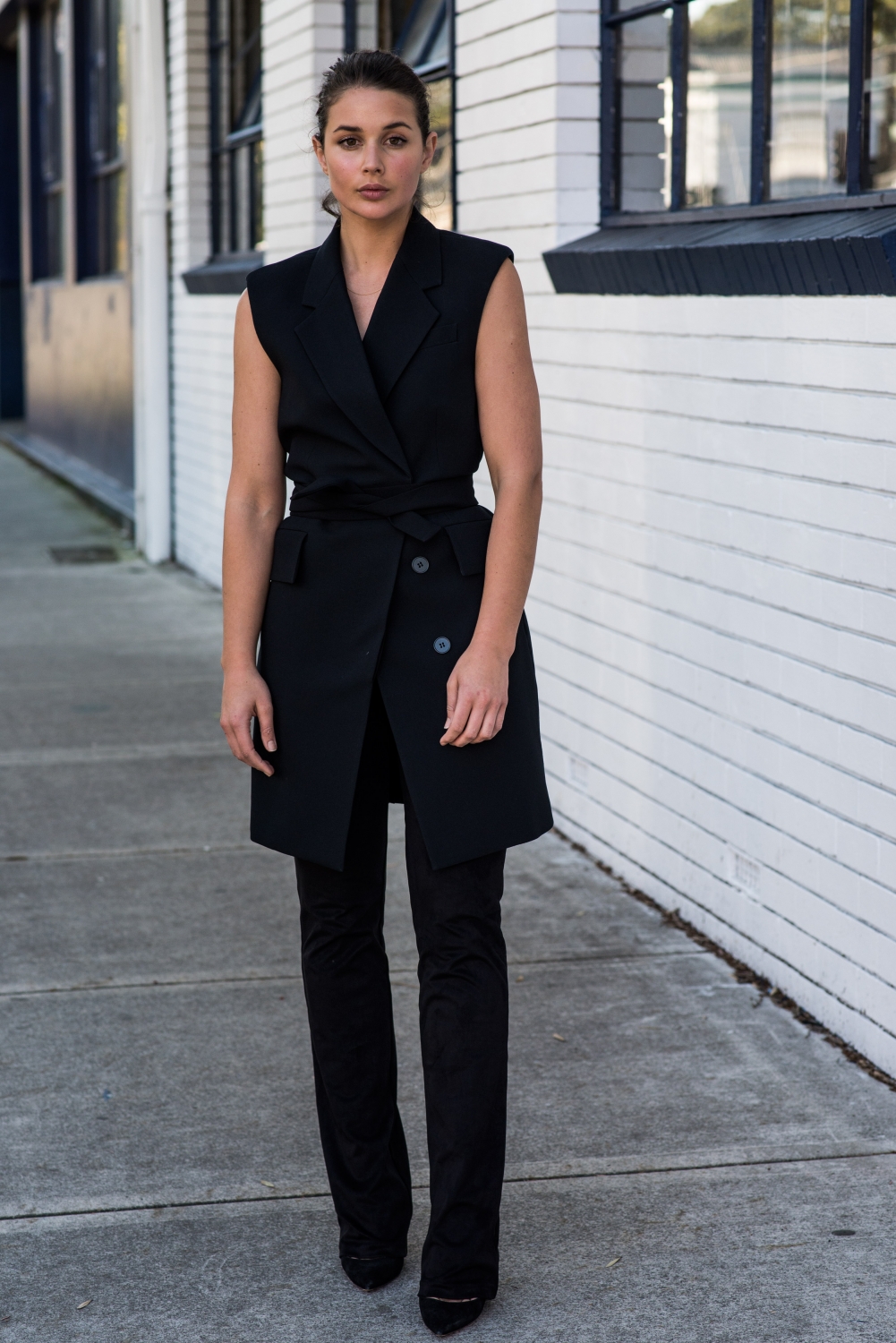 You may not realise it, but what you wear each day impacts how you feel, how you carry yourself and how you're perceived by others. Luckily, we have complete control over this and its a reason why its important to take a moment before getting dressed to either consciously or subconsciously work out who you want to be that day.
So today, I am ready for business, and my outfit helps me reflect this. A tailored black vest tied in at the waist over a slim flare that makes my legs look the best they've ever looked, makes me feel like I can take on almost anything the day throws at me. I'm in pre-fashion week/month prep and need all the energy I can to plan and make sure i'm as organised as possible before heading off for weeks.
So how should you dress like you mean business?
1. Black. Need I say more?
2. Pick silhouettes that make you feel you're best. For me this is definitely elongated and slimming legs and a cinched in waist, but this could be something different for you. Just make sure it makes you feel strong and confident.
3. Your hair and beauty choices also play a role. For me, nothing means business more than when my hair is pulled off the face matched with a clean and refined makeup look. Strong Brows are a non negotiable.
Wearing: Country Road vest and Zara pants
Follow Harper & Harley on Bloglovin'
*Advertorial in collaboration with Westfield's latest campaign #TodayIAM