There are a few beauty issues that can make your self confidence plummet, and one of those is dry, chapped lips. A few elements can cause this beauty dilemma; wind, lack of humidity in the air, too much sun, dehydration and licking your lips.
Whatever the cause, its all about finding a solution. And finding one quickly!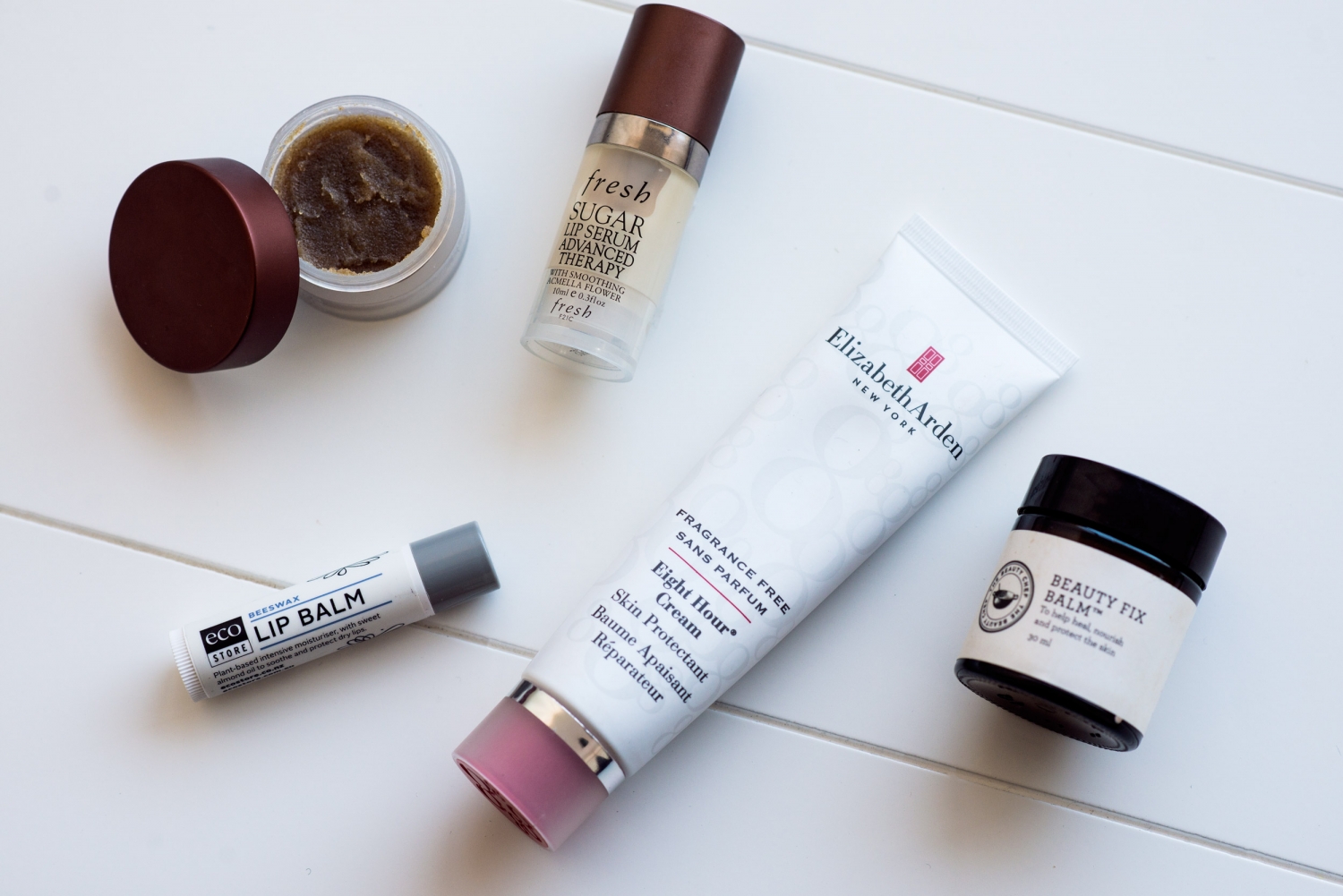 On a trip to the states a few months ago, my very beauty wise friend introduced me to Fresh (we don't have it in Australia – yet). What a miracle worker! This delicious sugar lip scrub is heaven on earth, instantly exfoliating your lips and making you want to scoop up the scrub and eat it right out of the tub. for reals.
I jumped quickly on the Fresh bandwagon and also added to my lip care spending spree the Sugar lip Serum Advanced Repair, because, lip care is important! Its a super hydrating serum that also fights against lip ageing.
Other tried and tested favourites are: Elizabeth Arden 8 hour cream. Seriously, what doesn't it do? New Zealand made ECO store beeswax lip balm, and Australian made The Beauty Chef's Beauty Fix Balm made from Camellia seed oil, coconut, beeswax, cocao butter, rosehip oil and other wonderful organic ingredient.
Dont have any lip savers and need to do some home remedy/DIYing on your lips? try these ones out. Create a natural exfoliant by mixing brown sugar with coconut oil or try brown sugar, honey and olive oil.
If you have a go to solution to dry lips, I would love to hear them in the comments below. x