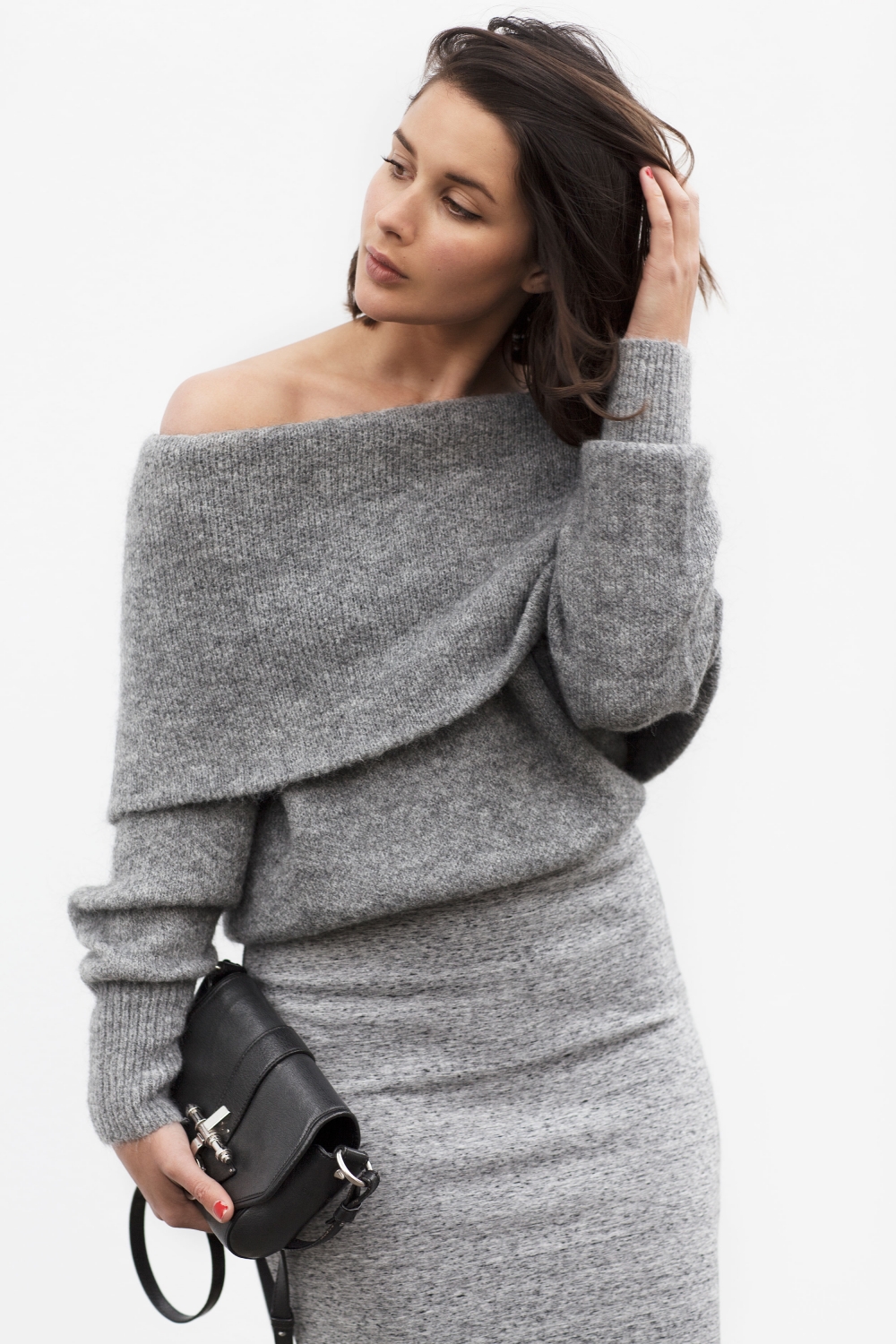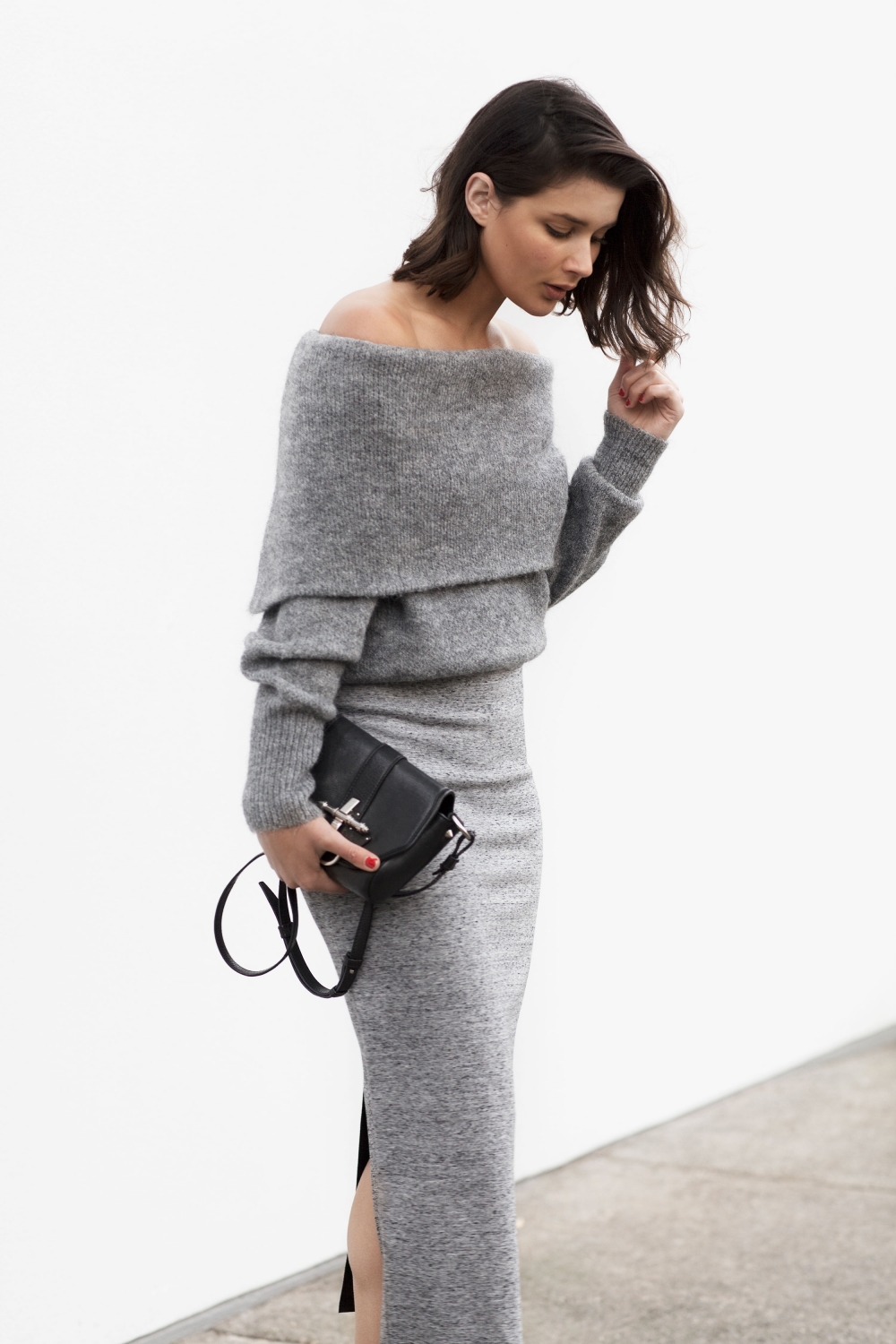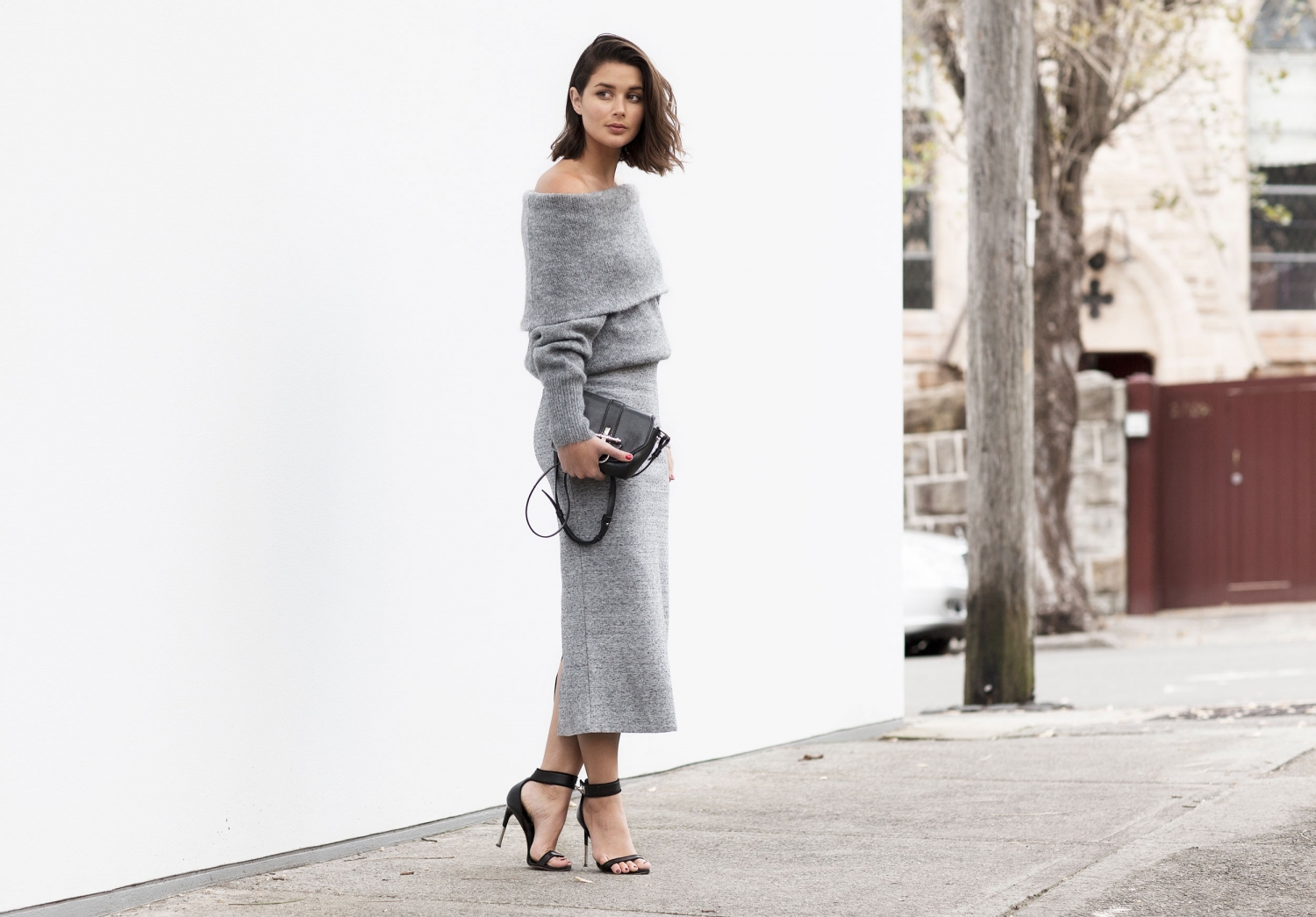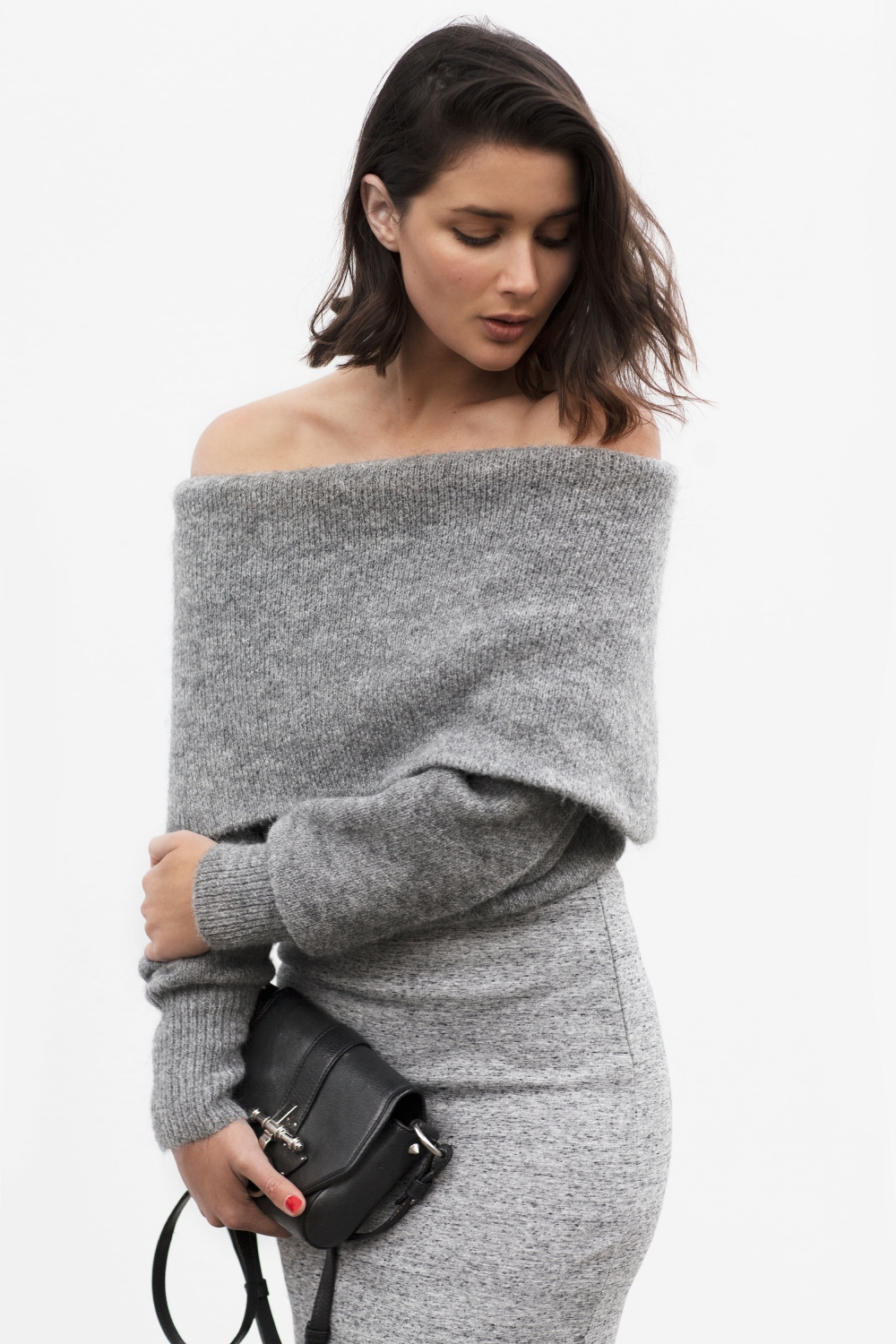 Country Road knit and skirt, Givenchy bag and shoes.
I'm a big believer of investing in versatile separates that can be mixed in and out with multiple other pieces in your wardrobe. I love a dress for its simplicity, but your outfit options increase instantly when you go for separates.
It's one part of fashion where your maths game can take over! For example, 6 separate pieces (3 tops and 3 skirts) aren't just 6 looks, which is what you would have with a dress, but if you're buying wardrobe essentials that all work back with each other then you'll have 9 outfit options to create with those 6 separate pieces. More so if you incorporate some jackets and obviously change up the shoe choices, which can completely change an entire look.
Confused? I've got you covered. See the below diagram for reference.
(All pieces from Country Road)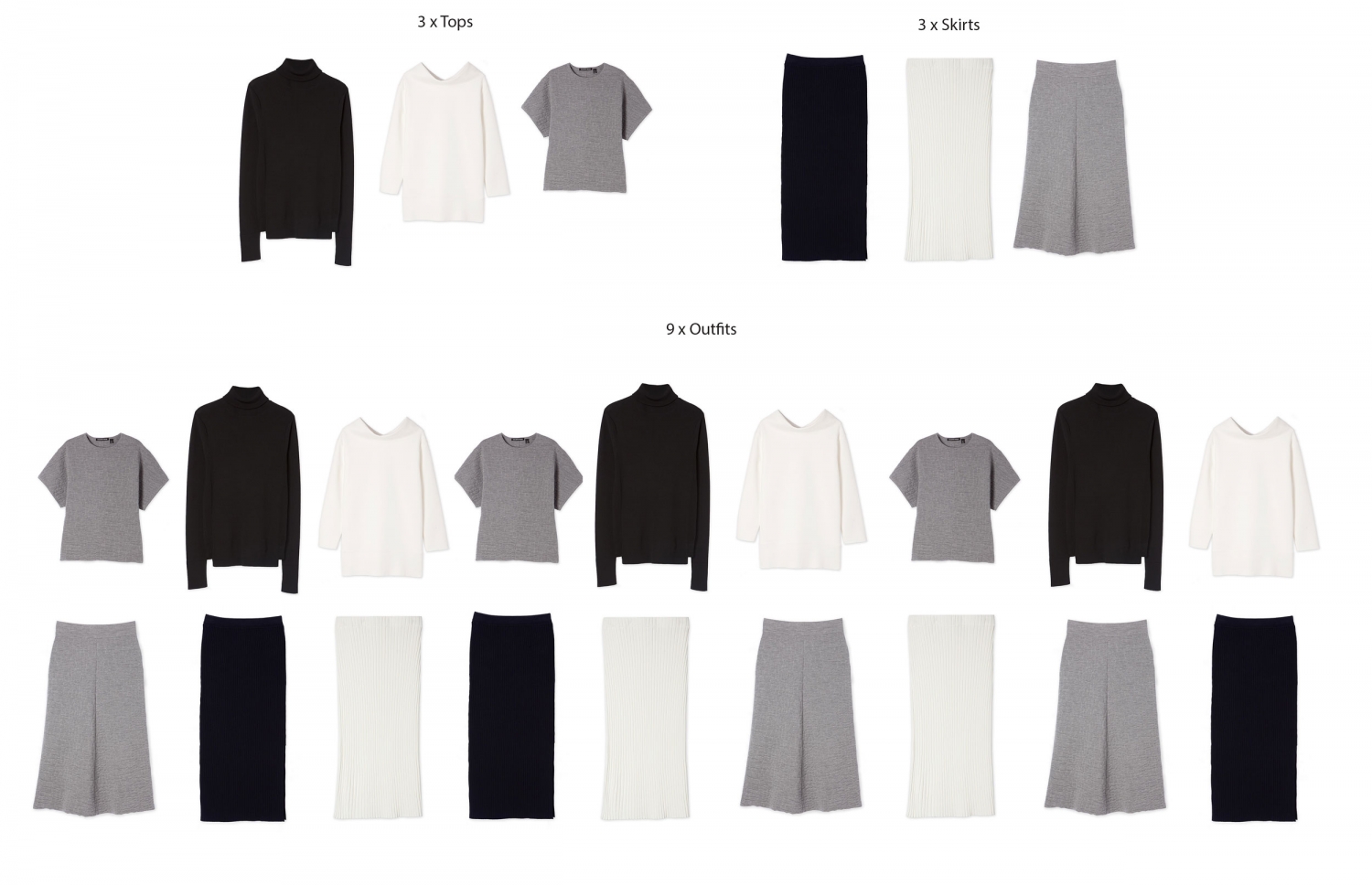 If you're one that loves a dress for its streamlined simplicity or just don't want to think about the maths/styling equation in the morning, then a great option is to match the same colour top to the bottoms. Black with black and grey with grey will ALWAYS get you out of trouble.
Photos by Ana Suntay-Tanedo
*Advertorial