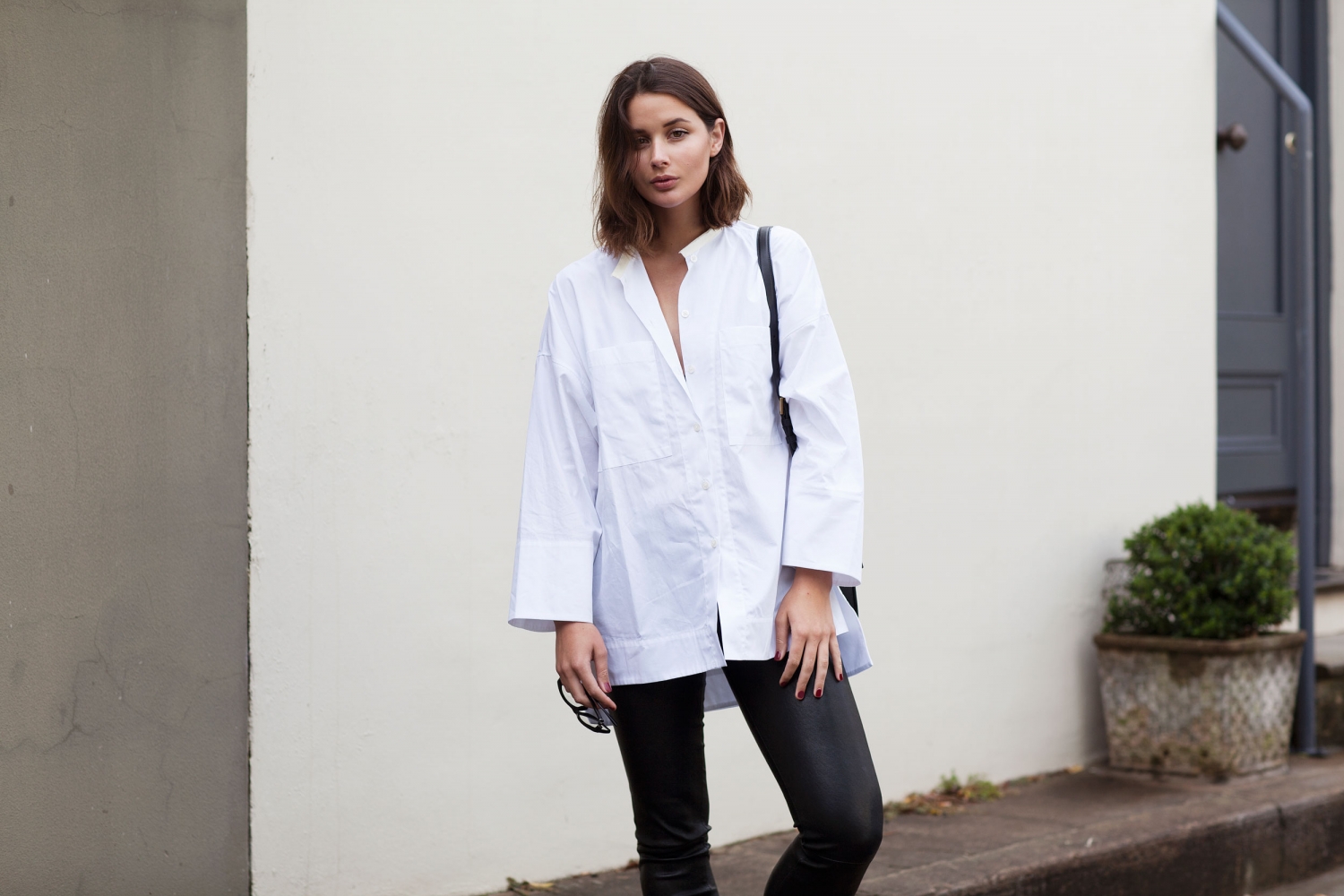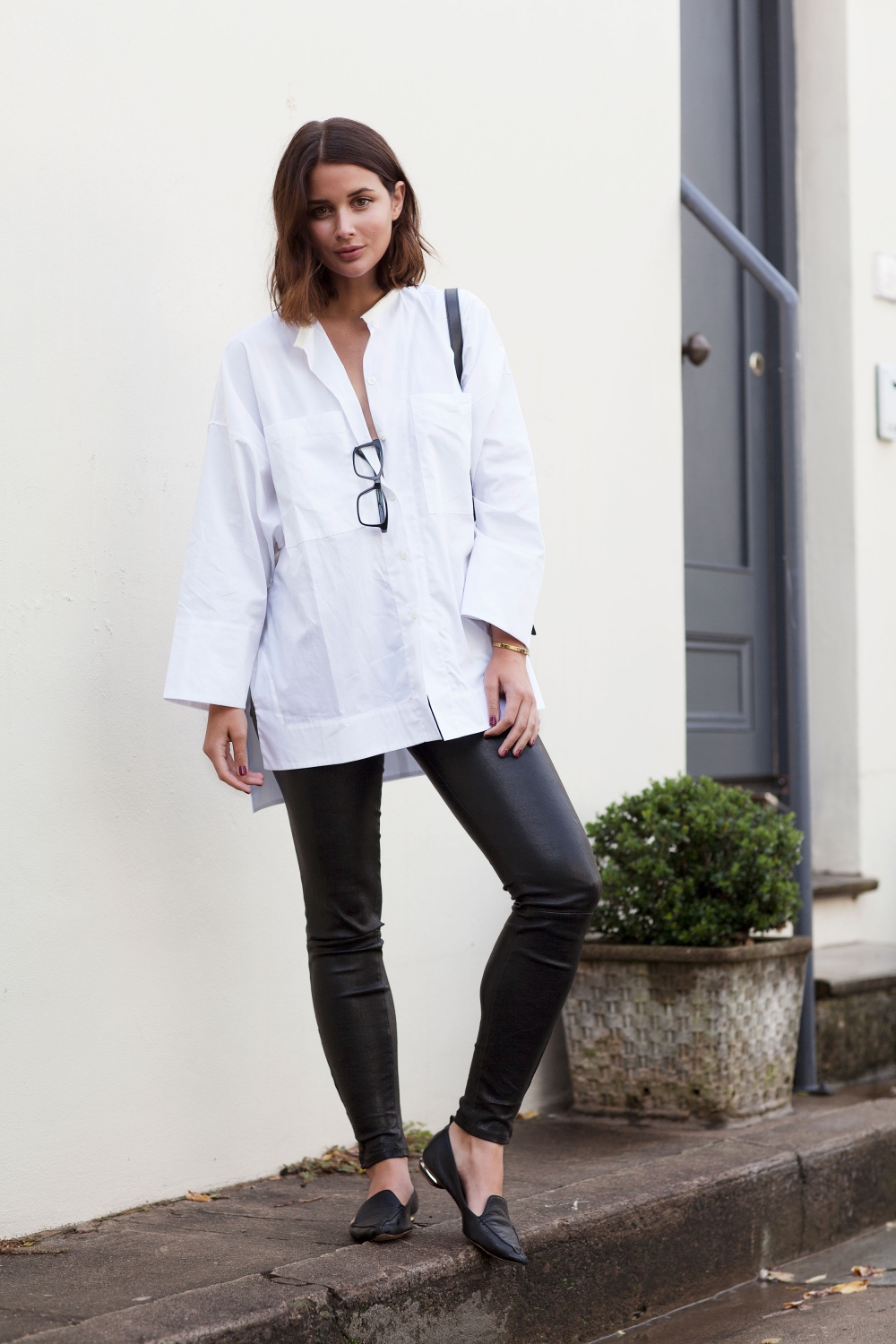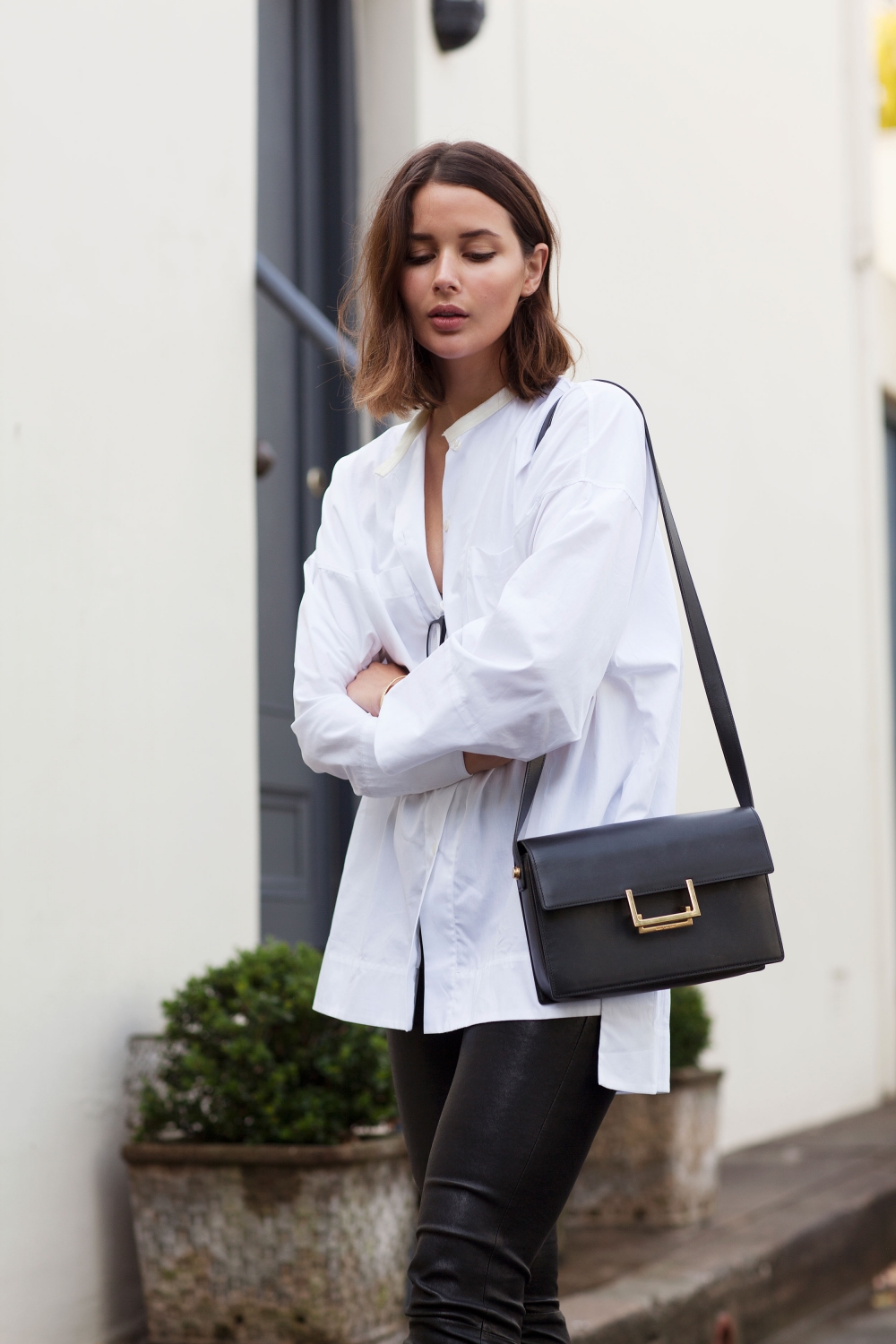 Tome top, J Brand leather pants, Nicholas Kirkwood flats, Blvargi glasses, Saint Laurent bag
When I was a little girl I was asked what I wanted to be when I grew up, as most of us are, and I responded with 'An Artist'. This was on the back of being told I drew the best fish in class, so I thought I had talent… I was 6.
This Tome top definitely brings out the artist vibe in me, without me feeling like i'm playing dress ups. As its such an oversized top it goes perfectly with a slim pant. You could go for the oversized top and oversized bottoms, especially in Summer, so when I give that a go i'll make sure to show you guys.
As for my dreams of growing up and becoming an artist… I keep telling myself there is still time haha.
White Tops
Frame, ACNE Studios, Helmut Lang, ASOS, Bethnals, ASOS, ASOS
Black Leather Pants
Blank Denim (Vegan Leather), Helmut Lang, IRO, Joseph
Photos by Ana Suntay-Tanedo