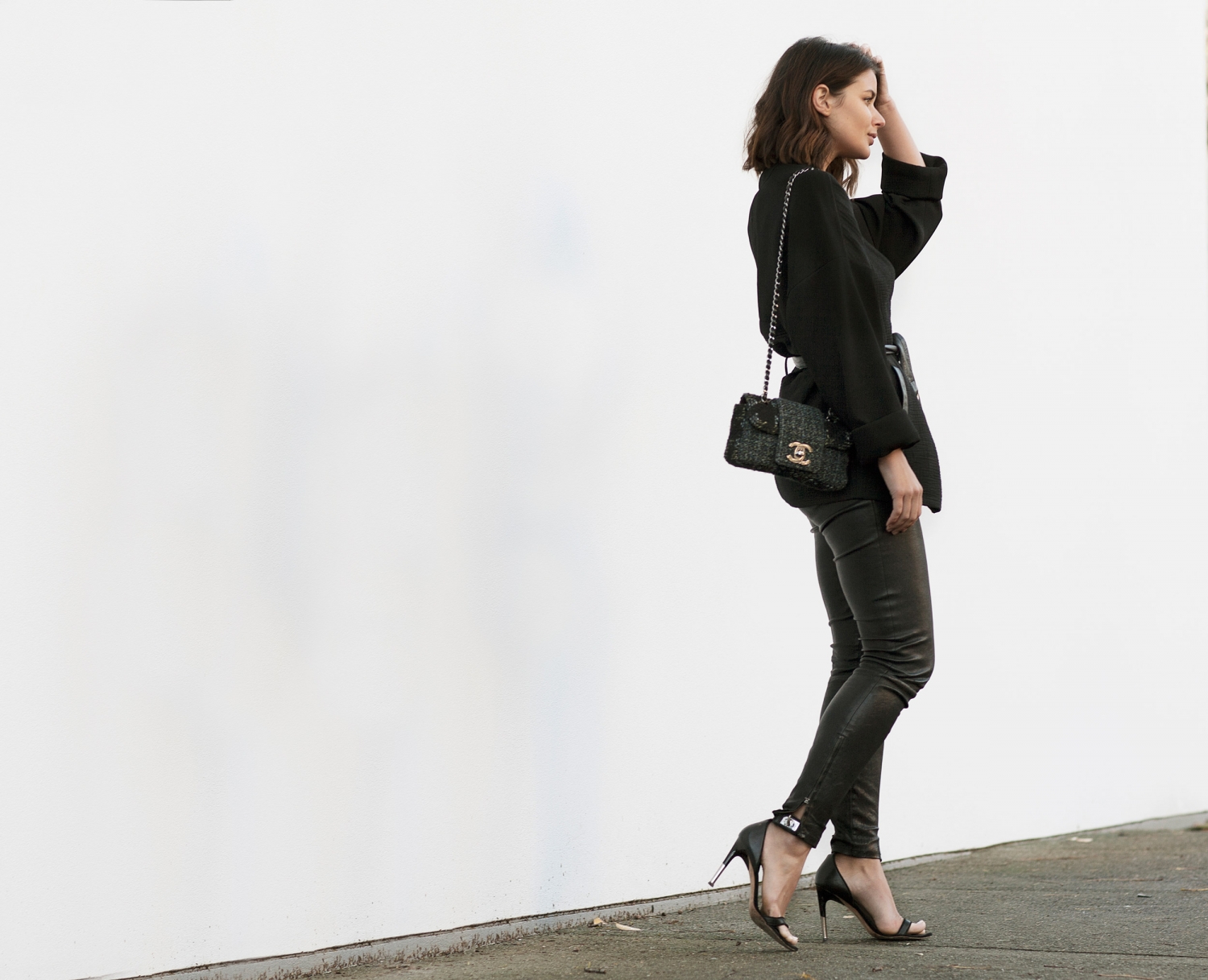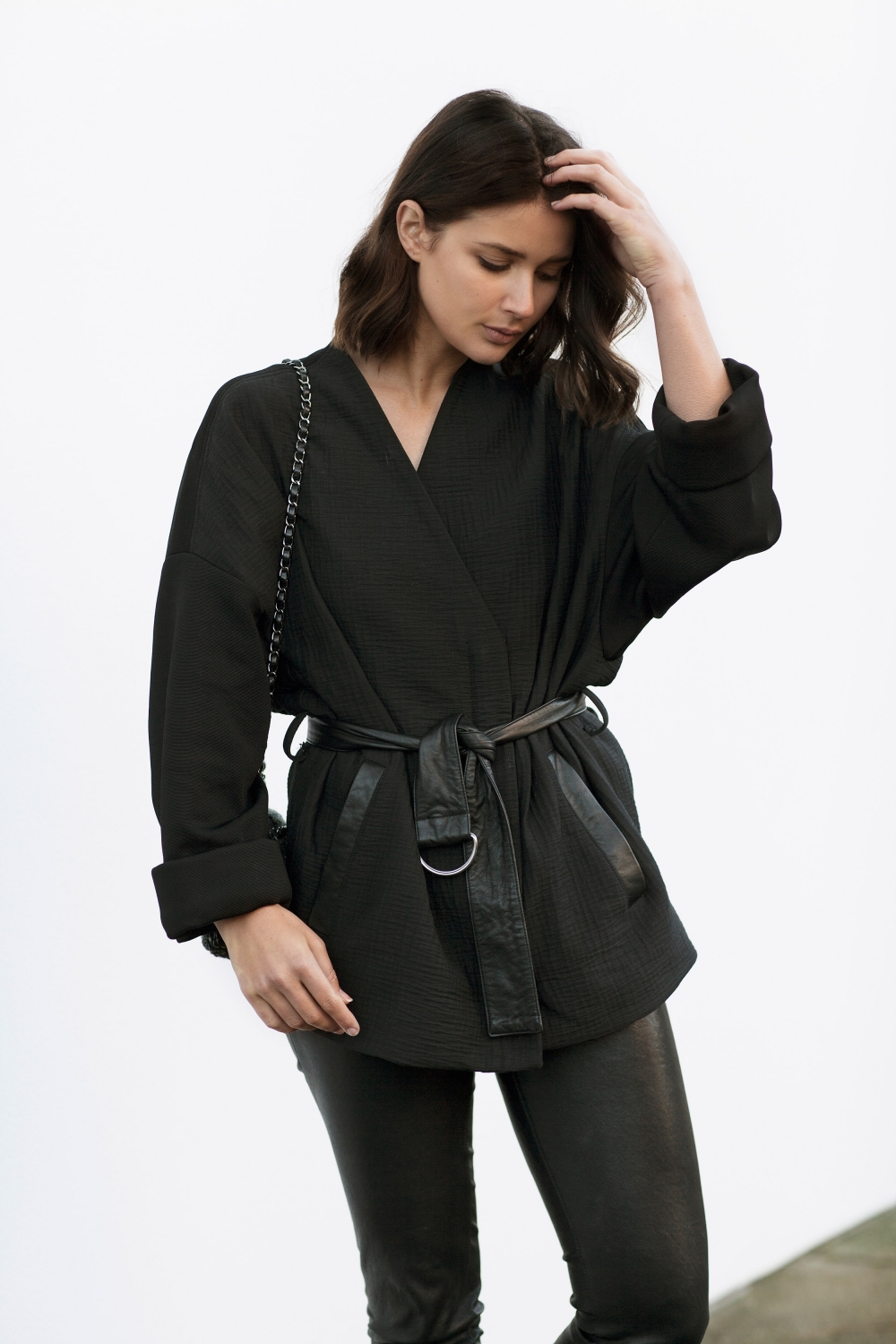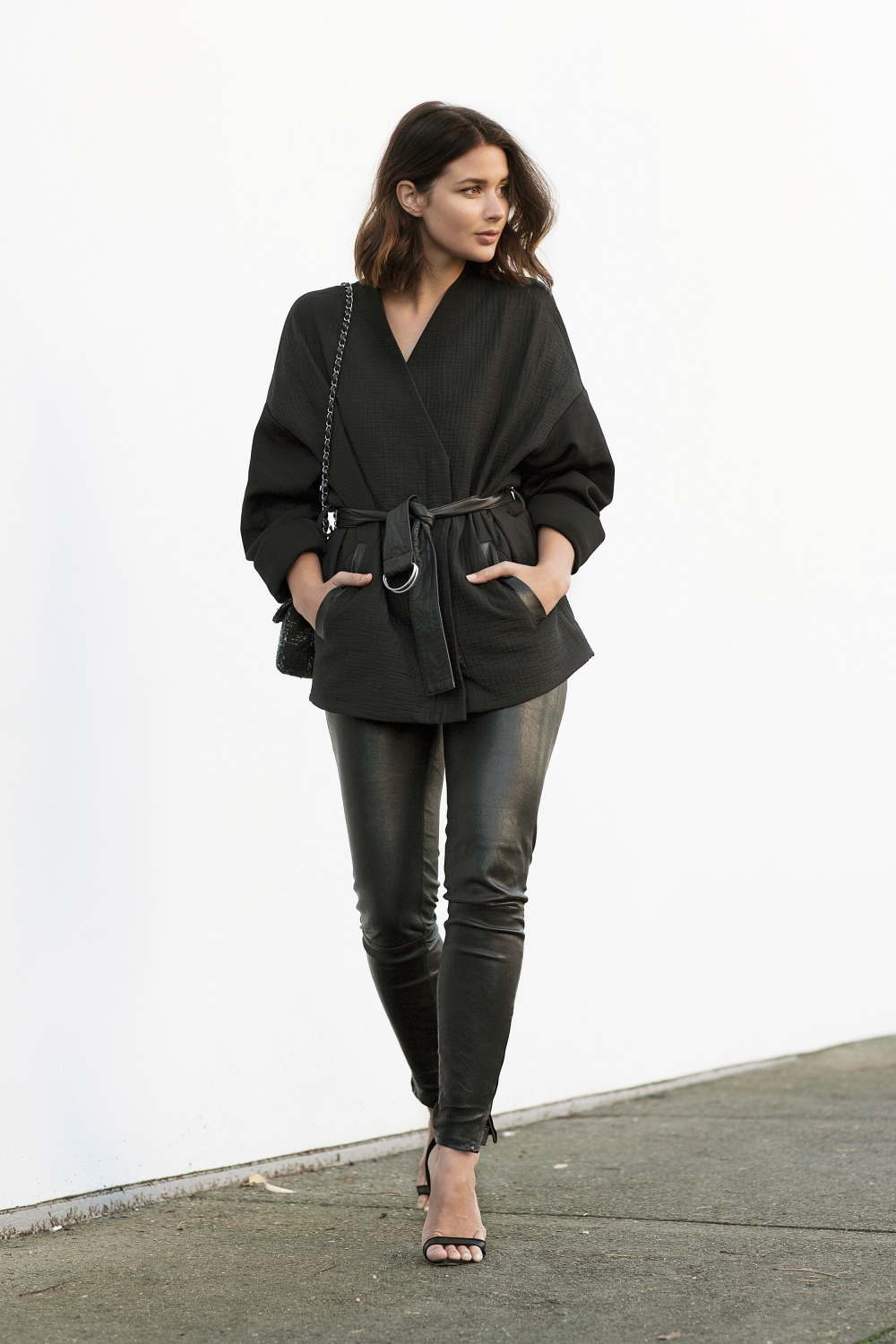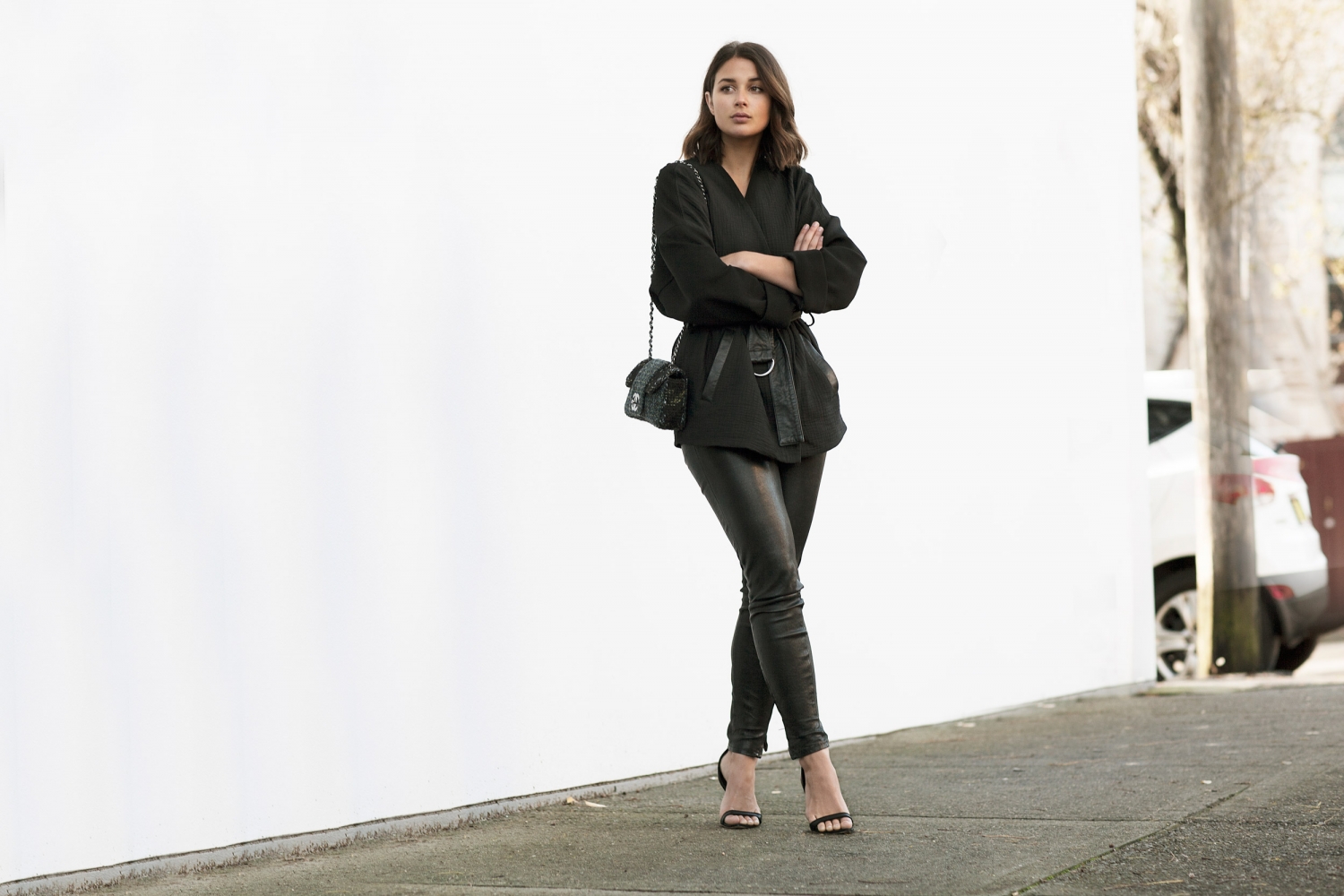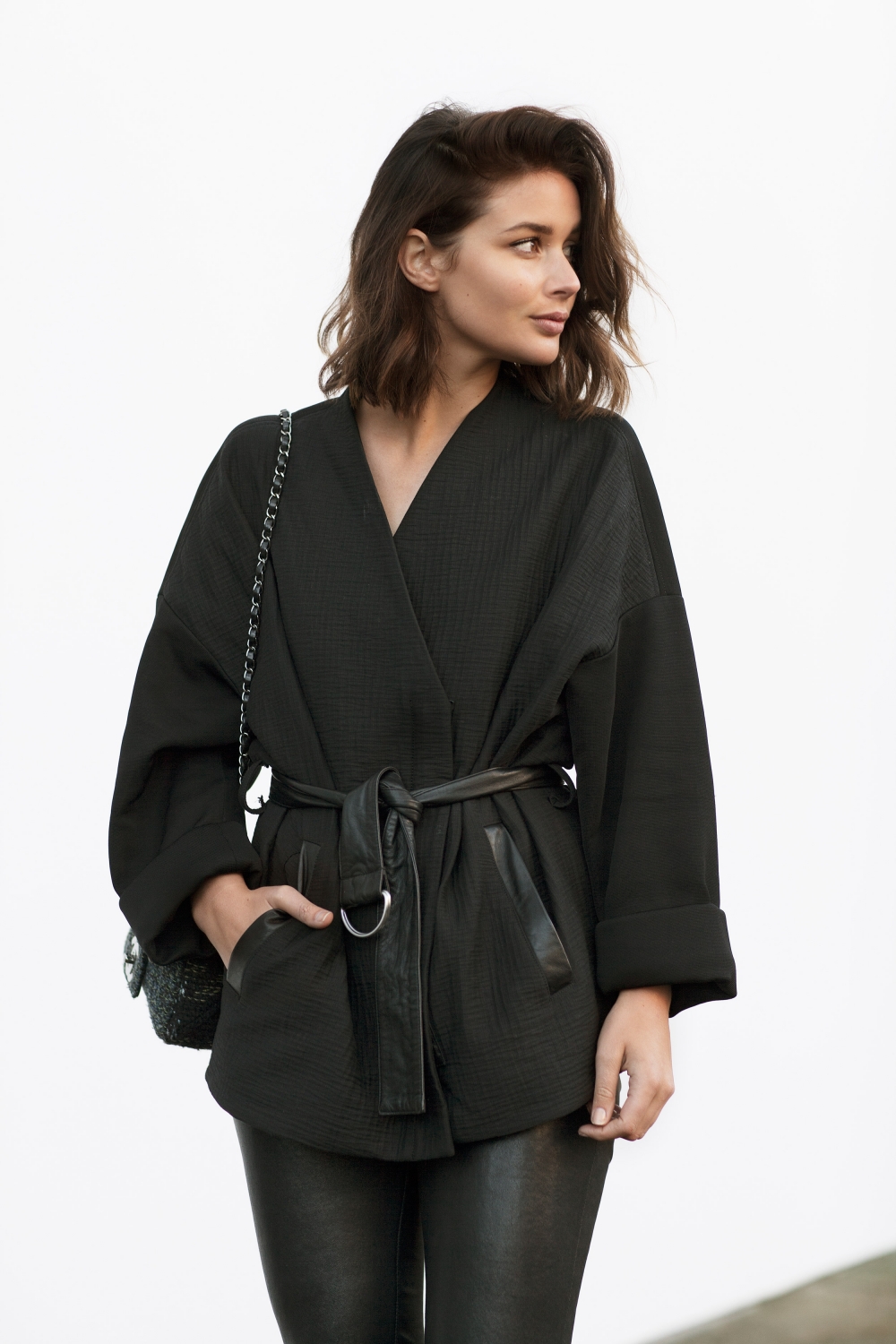 Helmut Lang jacket, J Brand leather pants, Chanel bag, Givenchy heels
The wrap around look isn't going anywhere anytime soon, with my bet on this being a favourite during the Australian spring summer thats soon to set upon us. I purchased this helmut lang jacket/top back in May while I was in Dallas and its definitely become a go-to for my work and evening looks.
I'm looking forward to updating this style to lighter fabrics as soon as its warm enough!
– Get the look –
Wrap Tops
Cameo Collective, ASOS, Just Female, Hope, Jean Paul Gaultier Vintage, ASOS
Leather Pants
Blank Denim (Vegan), One Teaspoon, J Brand, Isabel Marant, Blank Denim (Vegan)
Photos by Ana Suntay-Tanedo