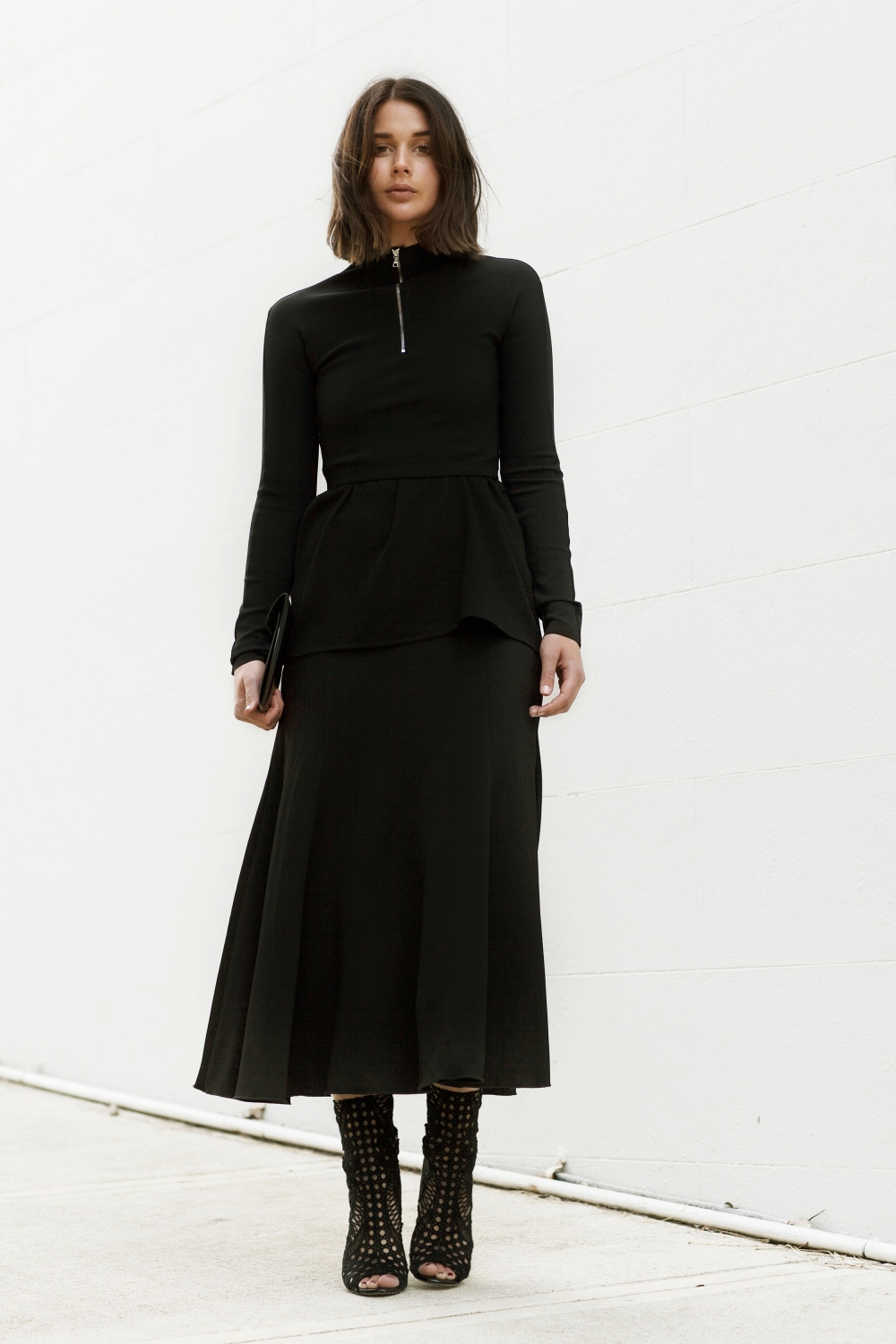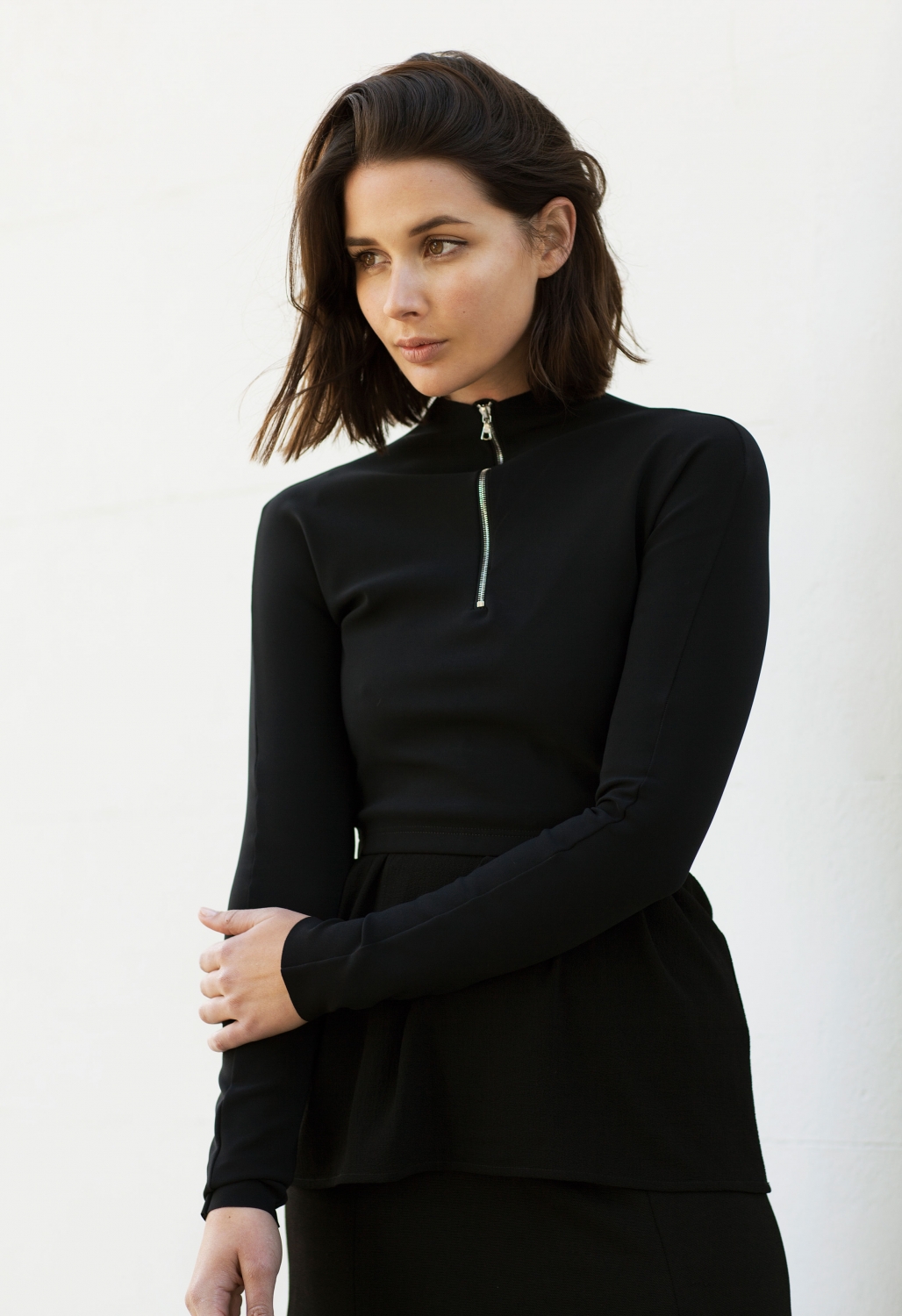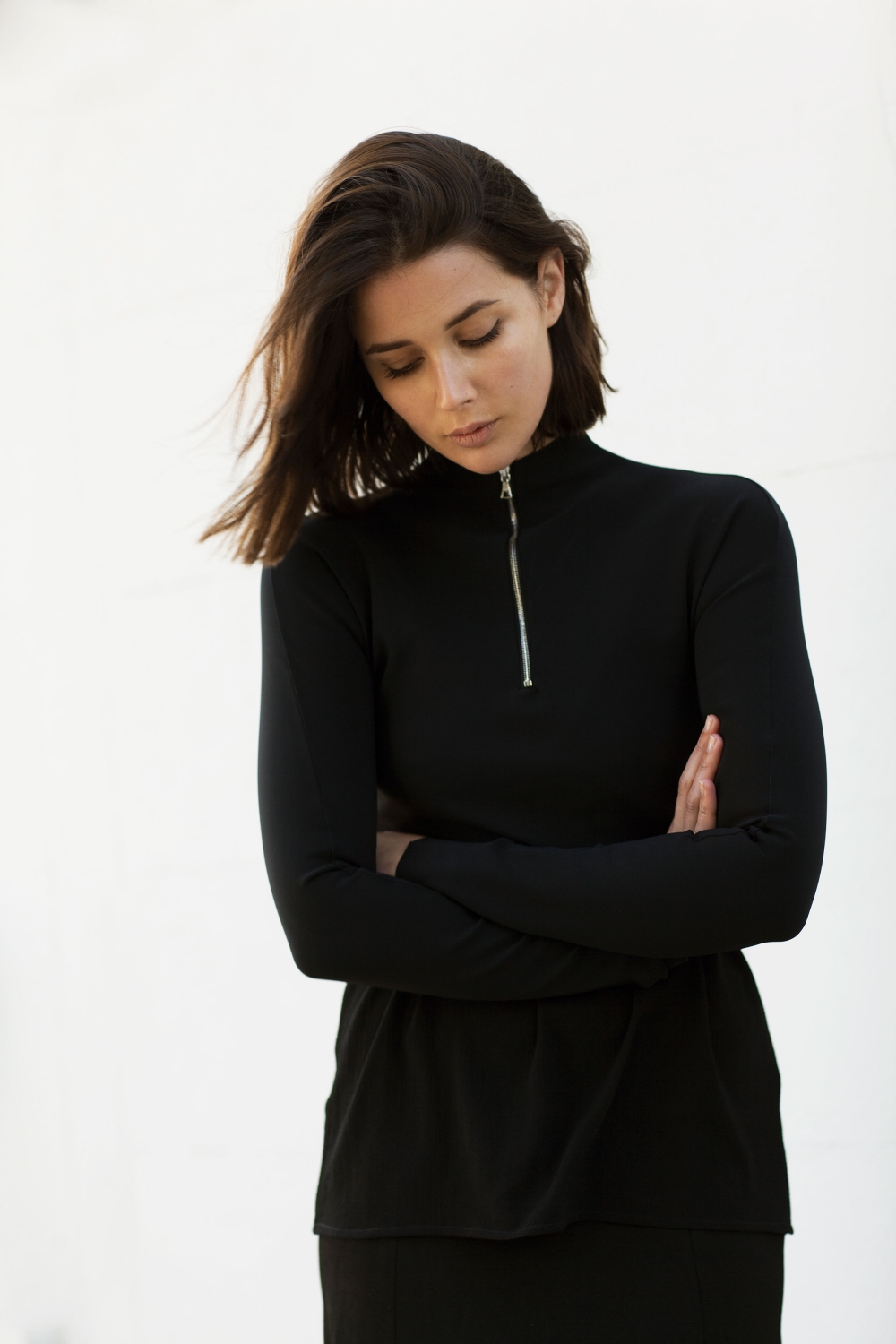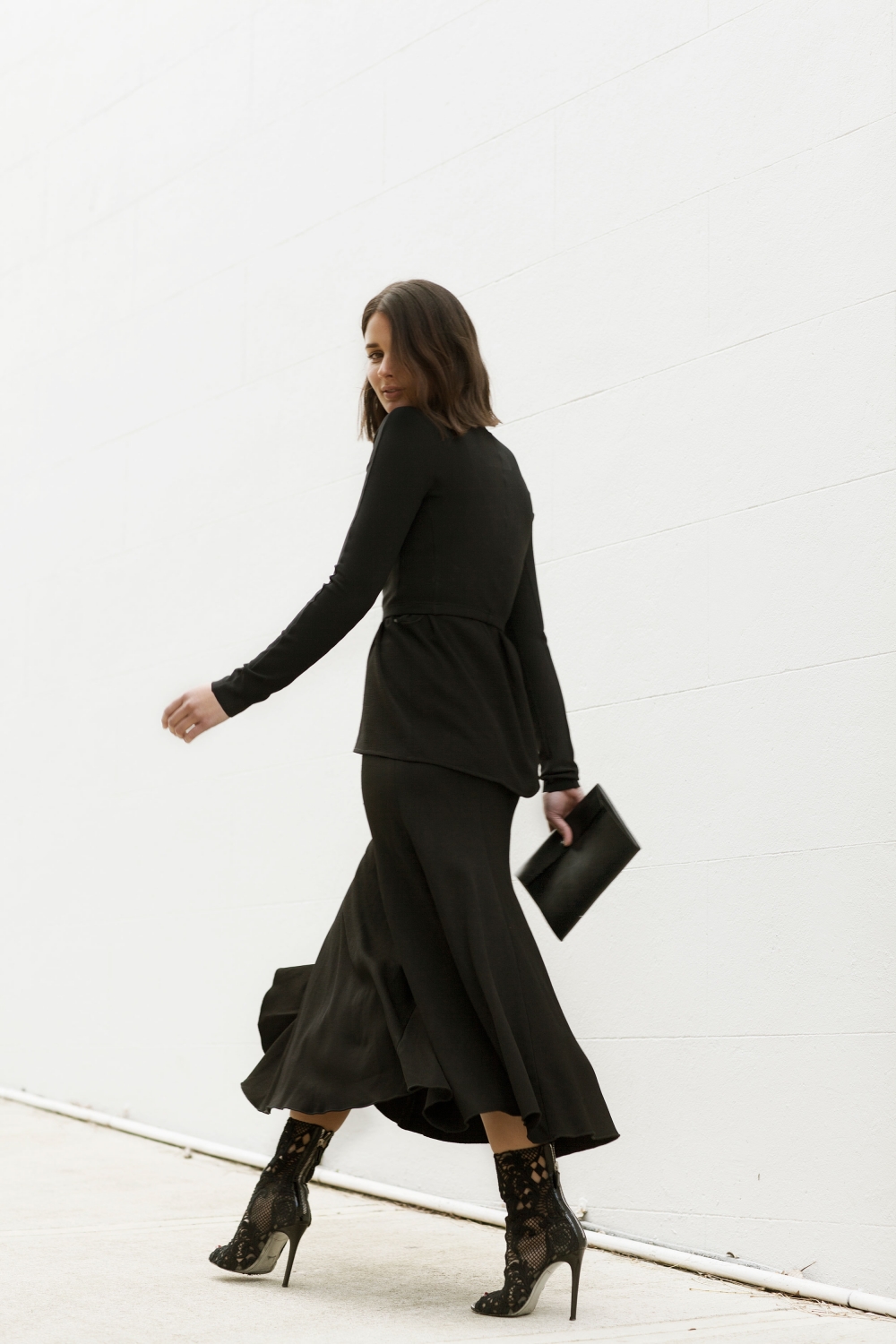 Josh Goot long sleeve top layered over BCxModernLegacy cami (everyone need this), Skirt, Balmain boots, COS clutch
The layering game has stepped up a notch over the past couple of seasons, with fashion journos and bloggers basically telling us we can layer anything and everything over anything and everything. This doesn't fly with me, although I love their entusiasm for trying to wear the entire contents of their wardrobe at one time.
Don't get me wrong, I love to layer, but its all about the proportions and silhouette that these layers create, and as you may have read in my last post, creating a flattering silhouette is the aim of the game.
Wearing head to toe black, or head to toe in any colour needs to create interest by playing up proportions and/or texture. Otherwise it can end up looking flat, and thats not what we're after. The bottom line is, have fun with layers, but don't loose sight of the overall look. Make sure your layers are flattering and don't look as though you're prepping for a round of strip poker…ie, wearing everything you own at once.
– Get The Look –
Long Sleeve Simple Black Tops
Stella McCartney, ASOS, Rosetta Getty, All About Eve, ASOS
Detailed Black Tops
ASOS, ASOS, Joseph, Mugler, Hope, ASOS
Black Midi Skirts
Vince, Tome, Thurley, Bardot, ASOS, ASOS
Photos by Ana Suntay-Tanedo