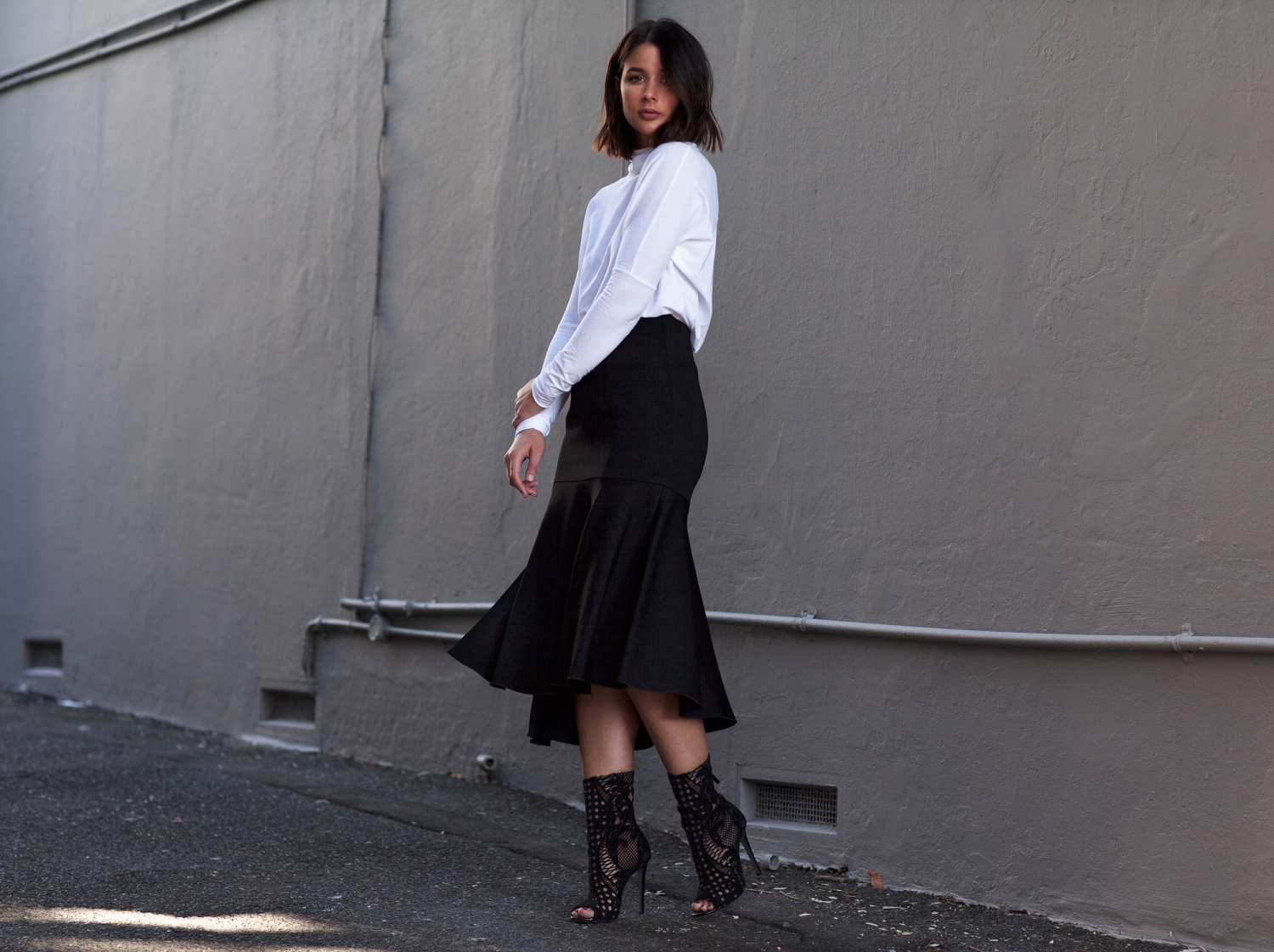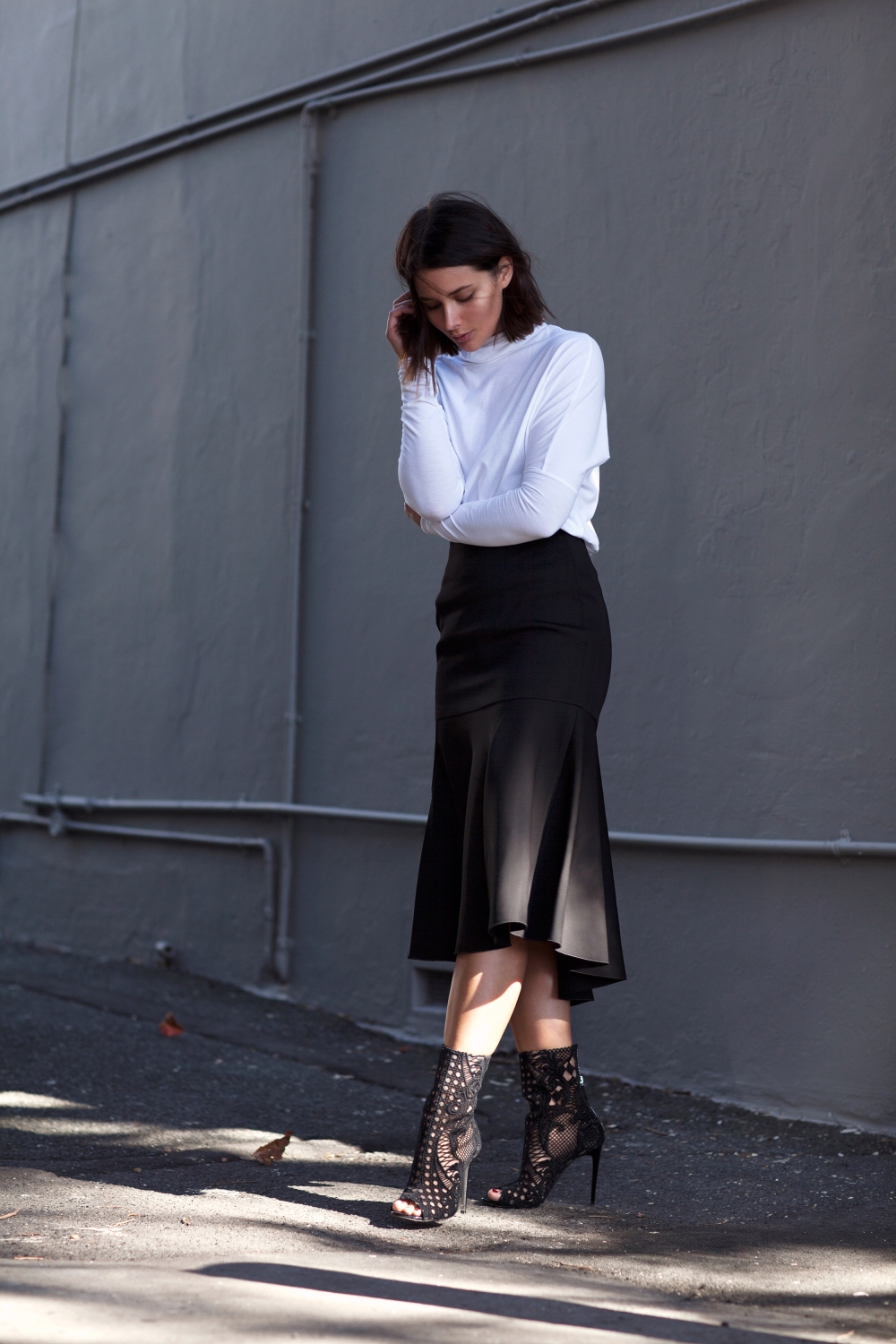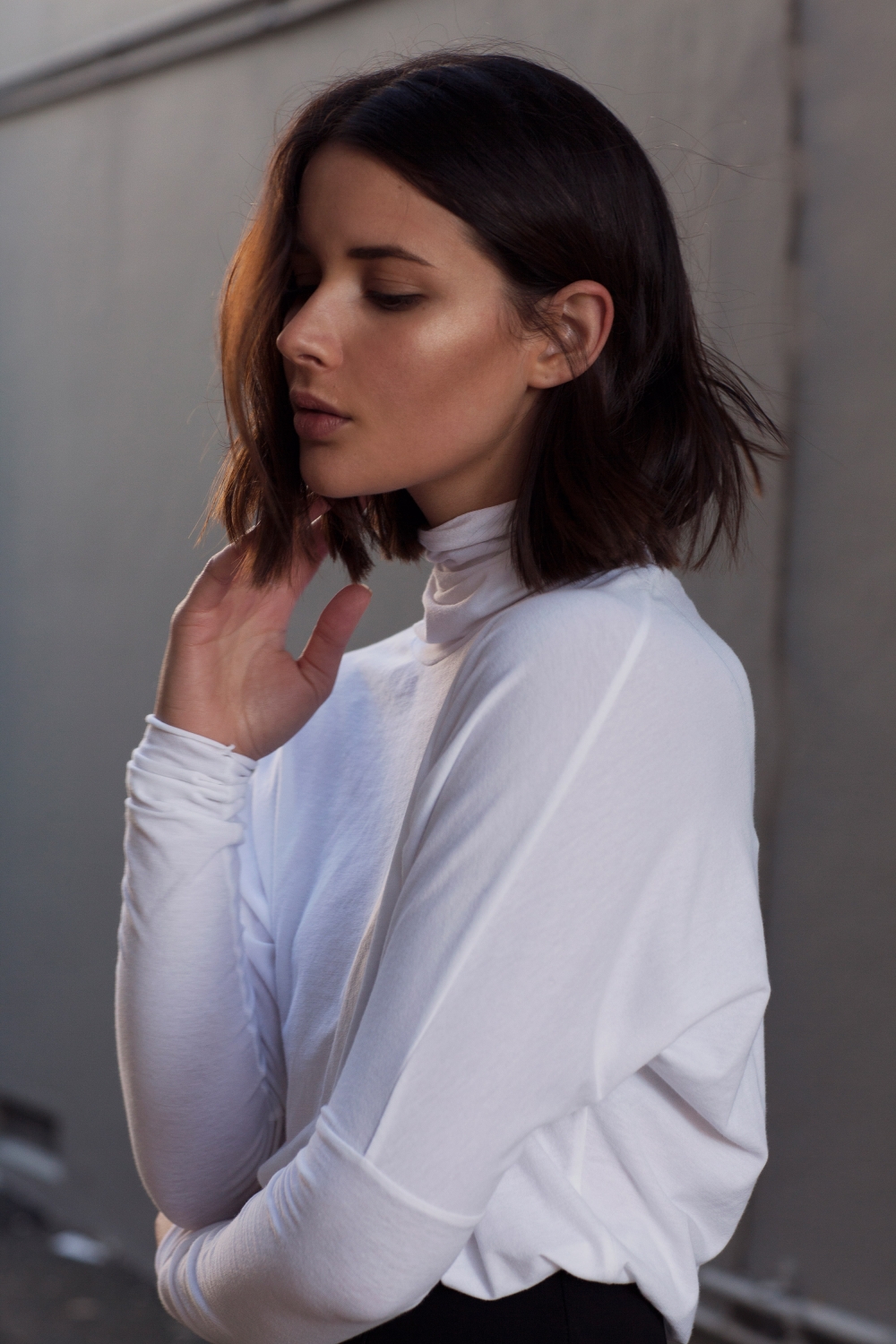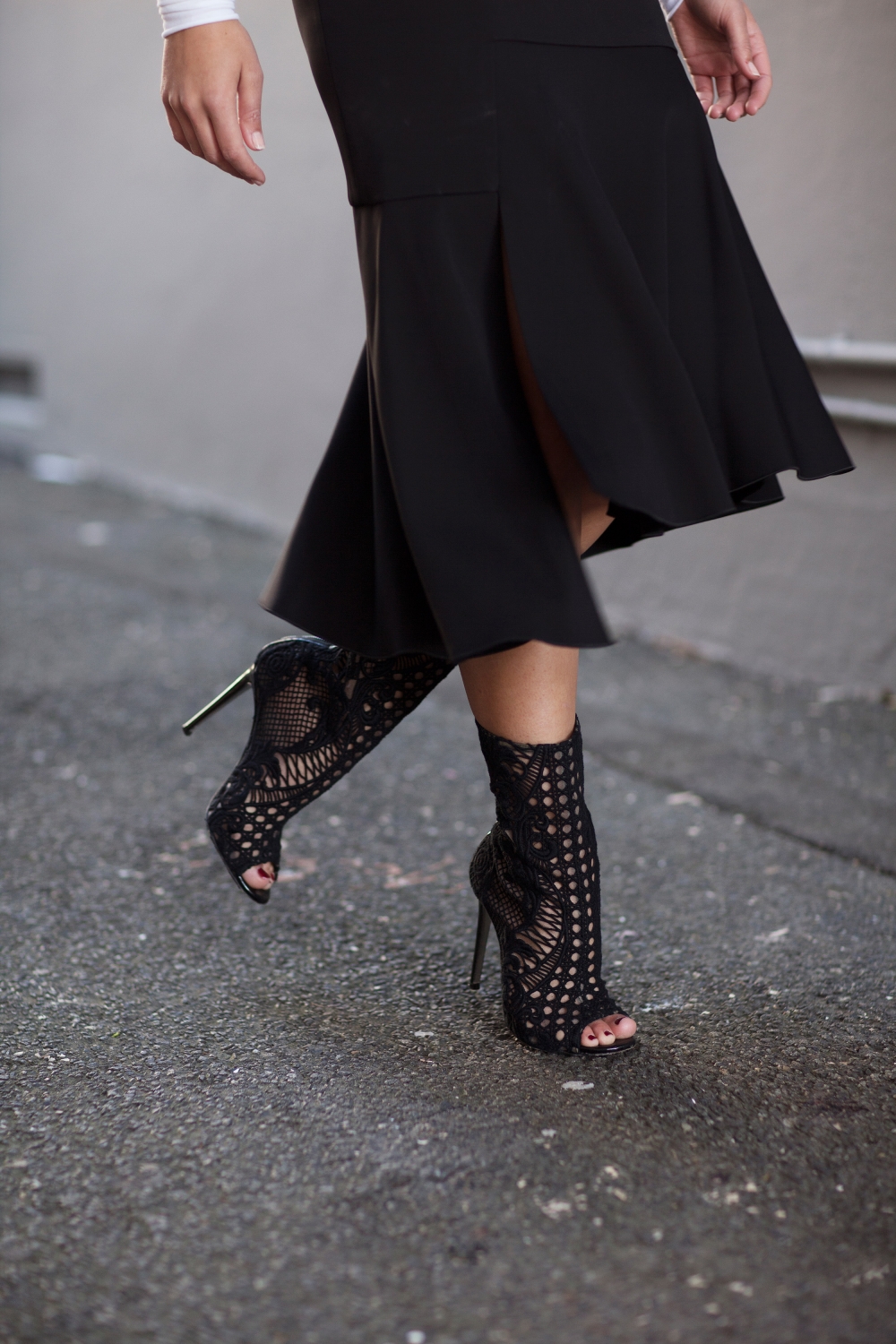 Josh Goot skirt, Country Road top (similar), Balmain heels
We're in a monochrome era and I couldn't be happier, but black and white can border on boring so you have to make a little extra effort to make the look interesting.
1. My main tip is to play up the silhouettes and textures.
2. Always choose pieces to flatter your figure, for me this usually means creating a waist, and if possible also create the illusion of long legs like with this high waist mid length skirt.
3. The eye needs to be drawn to something, if you're in just a flat black and white outfit without any textures or differentiation then there is nowhere for the eye to go. Aka Boring. But if you have a fluted skirt, that draws the eye down to a patterned ankle boot the eye has a pathway and then will pop back up to the white top.
– Get The Look –
White Turtle Neck
Title A, Asos, Vince, Vanessa Bruno,
Black Skirt
Camilla and Marc, Line II Dion Lee, Tibi, Protagonist, Asos, Sally La Pointe, Chloe, Asos
Heels
Dolce Vita, Alaia, Schutz, Tony Bianco, Aquazurra, Isabel Marant, Aquazzura, Asos
Photos by Ana Suntay-Tanedo