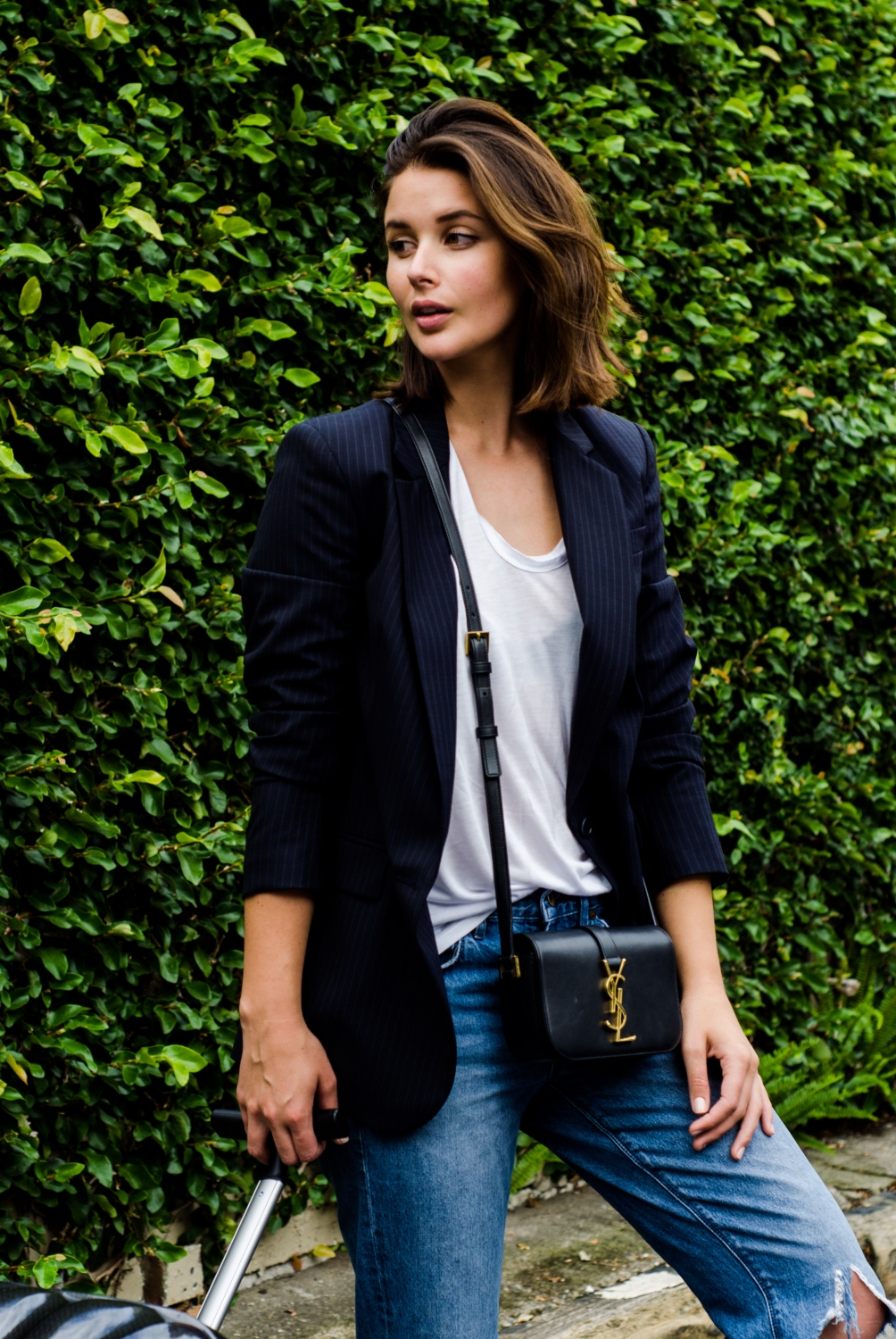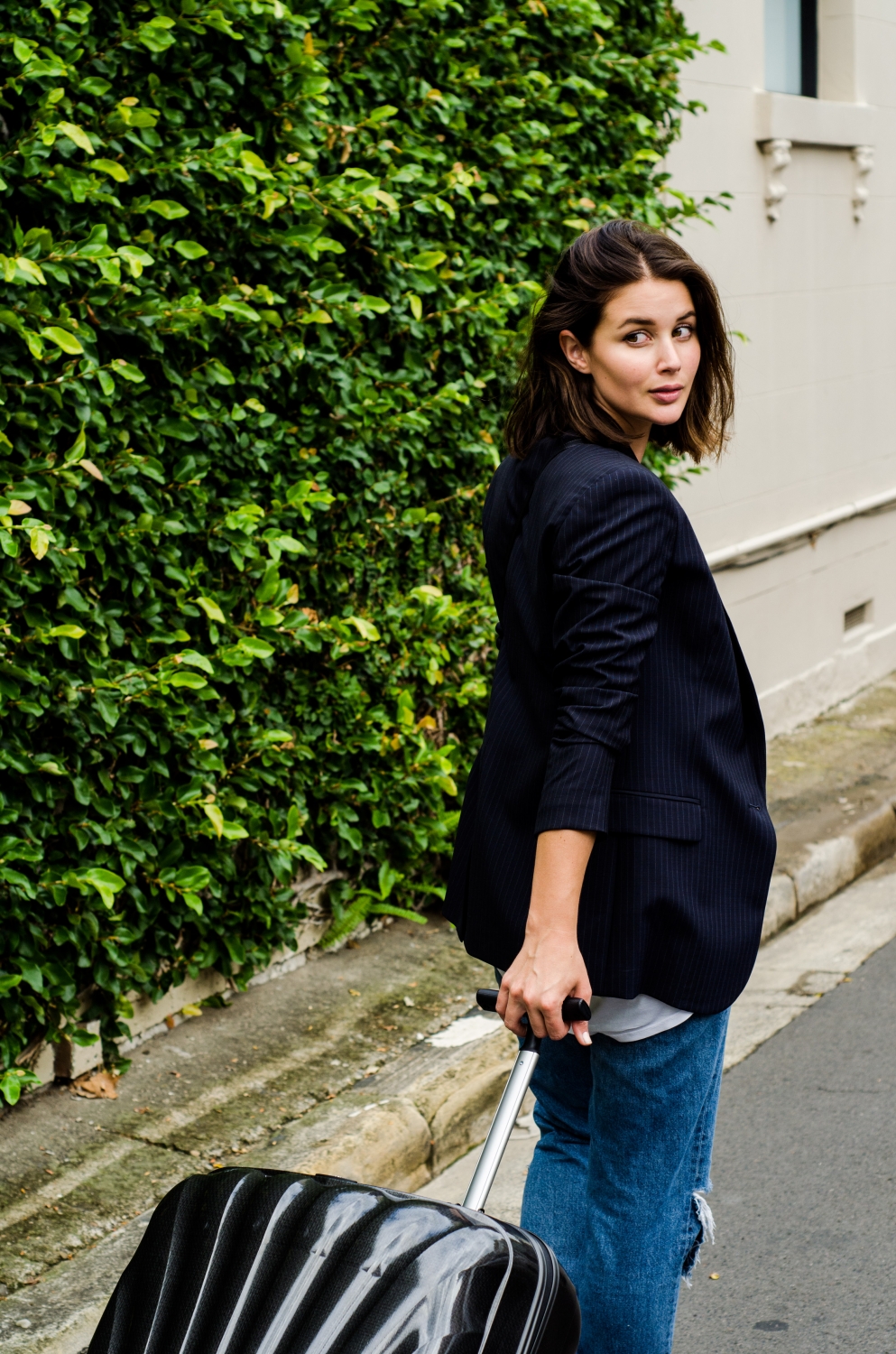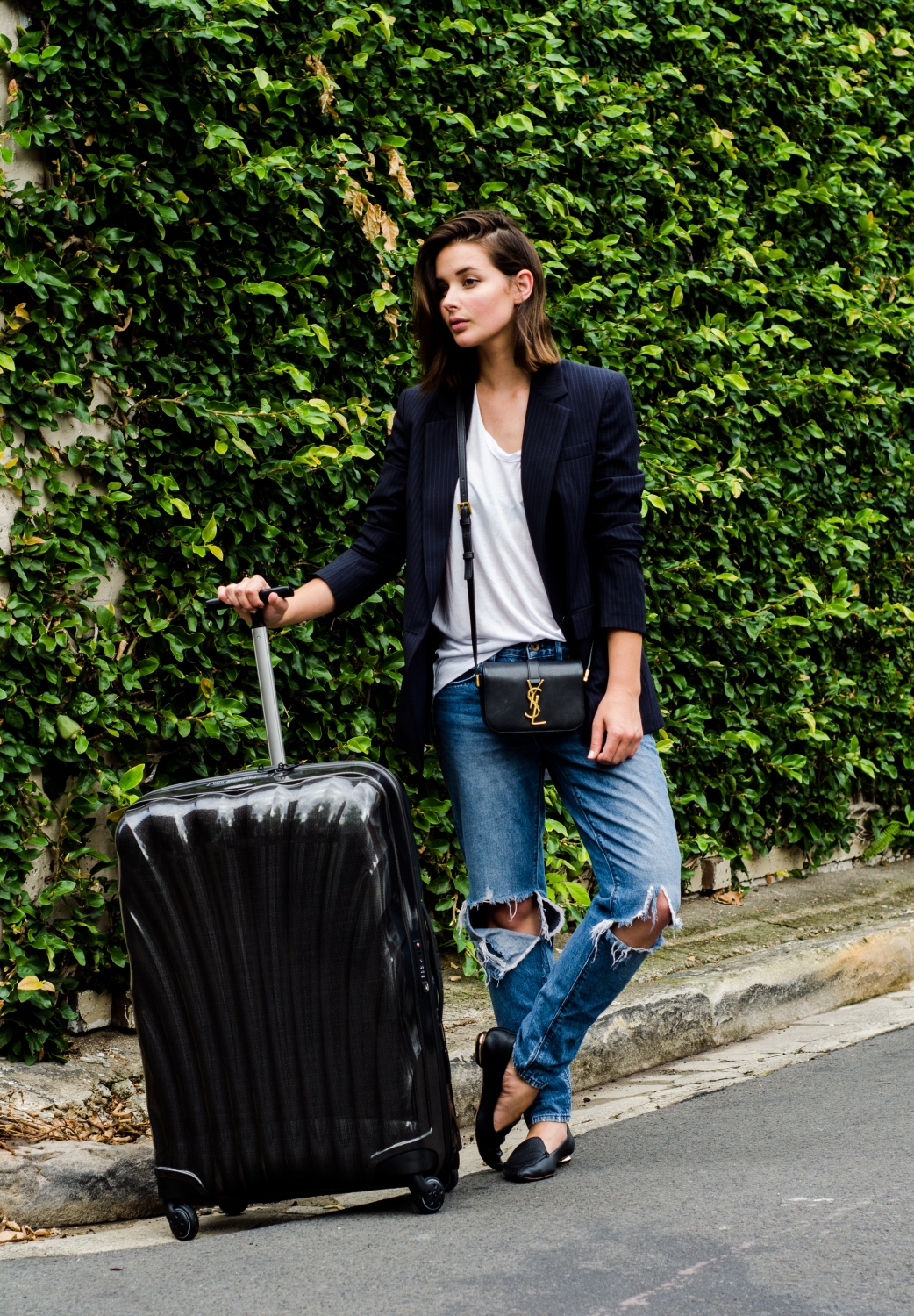 Theory blazer | Madewell jeanS | Saint Laurent bag | Nicholas Kirkwood flats | Samsonite suitcase
If you're planning on having a life well travelled, there are a couple of things to keep in mind when planning your inflight outfit and a couple of ways of going about it. There are two main things to remember:
1. Comfort
2. Looking flight appropriate
I have to say that I cringe when I see people dressing on the more comfort scale of the spectrum at the airport. Can we please put a ban on saggy track pants and semi sheer leggings please! No one wants to see that.
You can easily be comfortable on the flight and appropriate at the airport by getting changed once up in the air. Airlines like Cathay Pacific provide PJs to their premium guests, but if you're in economy you can easily recreate this by packing your own. That way your clothes are nice and fresh when you get to your destination.
This tactic also means you can wear your nice clothes to and from the airport. I personally like to work with layers so you can easily adjust when going into and out of air con and also helps if your destination is warmer or cooler than your departing one.
My one piece of advice though is to put a little bit of effort into you look, opt for a blazer rather than a sloppy joe, and go for a cute boot rather than your ugg boots. I also feel dressing up will help in the case of that dreamworthy upgrade! We can all dream right!?
Don't forget that today is the last day to enter Cathay Pacific's Life Well Travelled competition. All you have to do to enter is upload a photo to Instagram of the moment that captures the "Life Well Travelled" phrase the most to you. Make sure you tag me (@harperandharley) as well as #lifewelltravelled for your chance to win.
For further details on the prize and how to enter click here. Competition ends 11.59pm AEST 7th April 2015.